Pair of Johannes Andersen rosewood side tables - CFC Silkeborg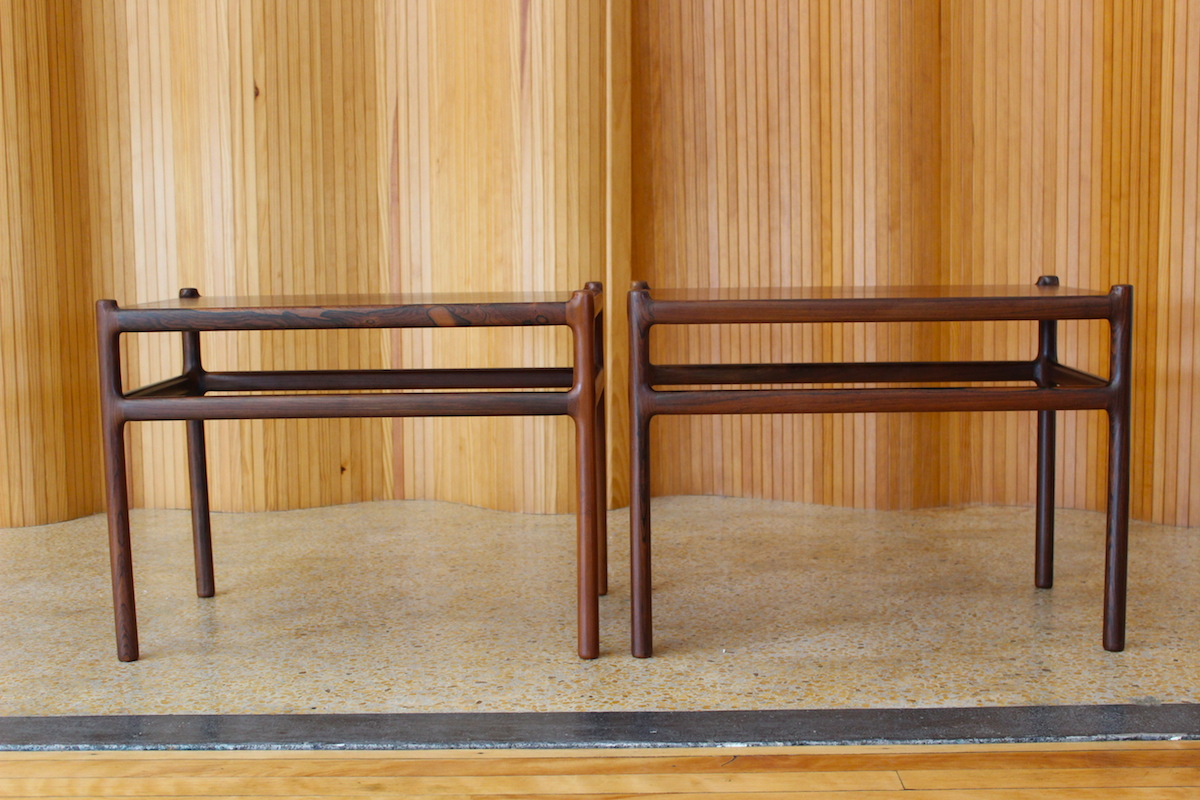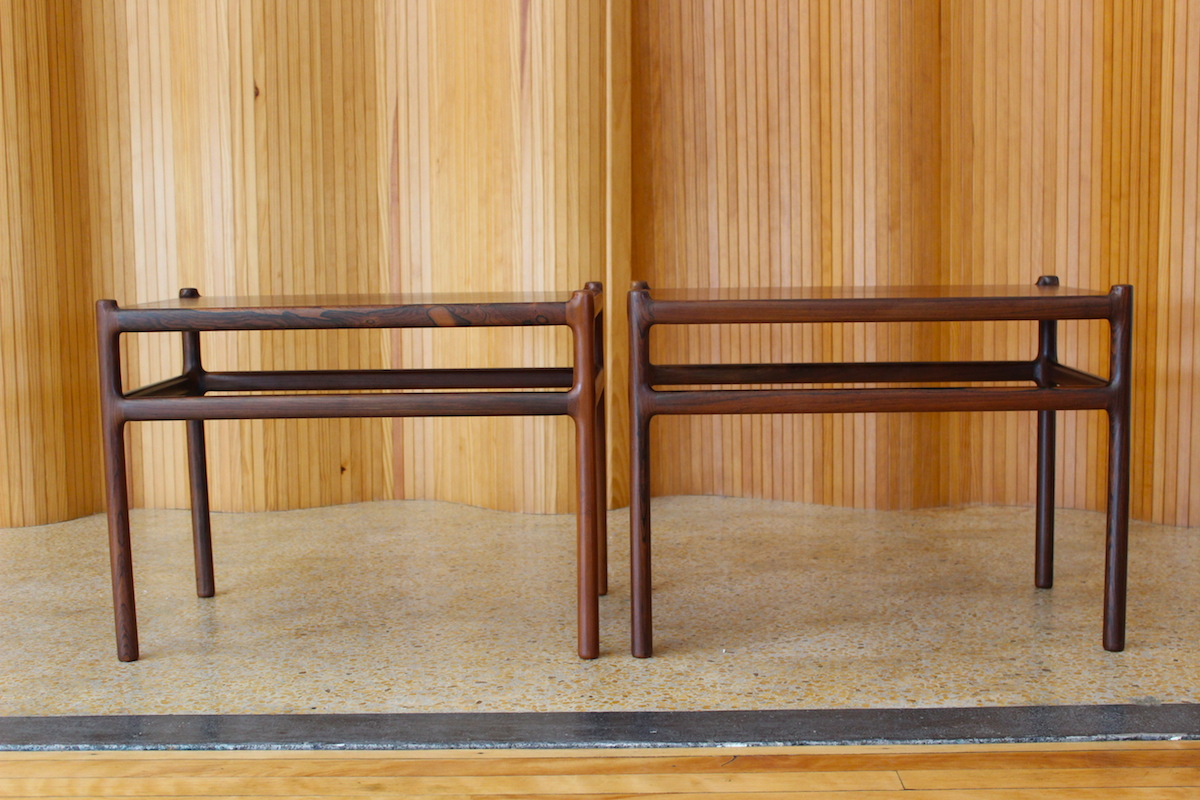 sold out
Pair of Johannes Andersen rosewood side tables - CFC Silkeborg
Description: Pair of rosewood side / lamp tables.
Designer: Johannes Andersen
Manufacturer: CFC Silkeborg, Denmark
Date: 1950s/1960s
Dimensions: Width 68.5cm: Depth: 41cm: Height 49.5cm.
Condition: Great, vintage condition. The rosewood is a lovely rich colour with strong grain pattern. Fantastic quality and detailing. There is a slightly darker area of each of the tables - this is mentioned for absolute accuracy and doesn't detract from the overall design.