Cyril Wilson diptych oil on canvas - 'Ae fond kiss and then we sever' - 1969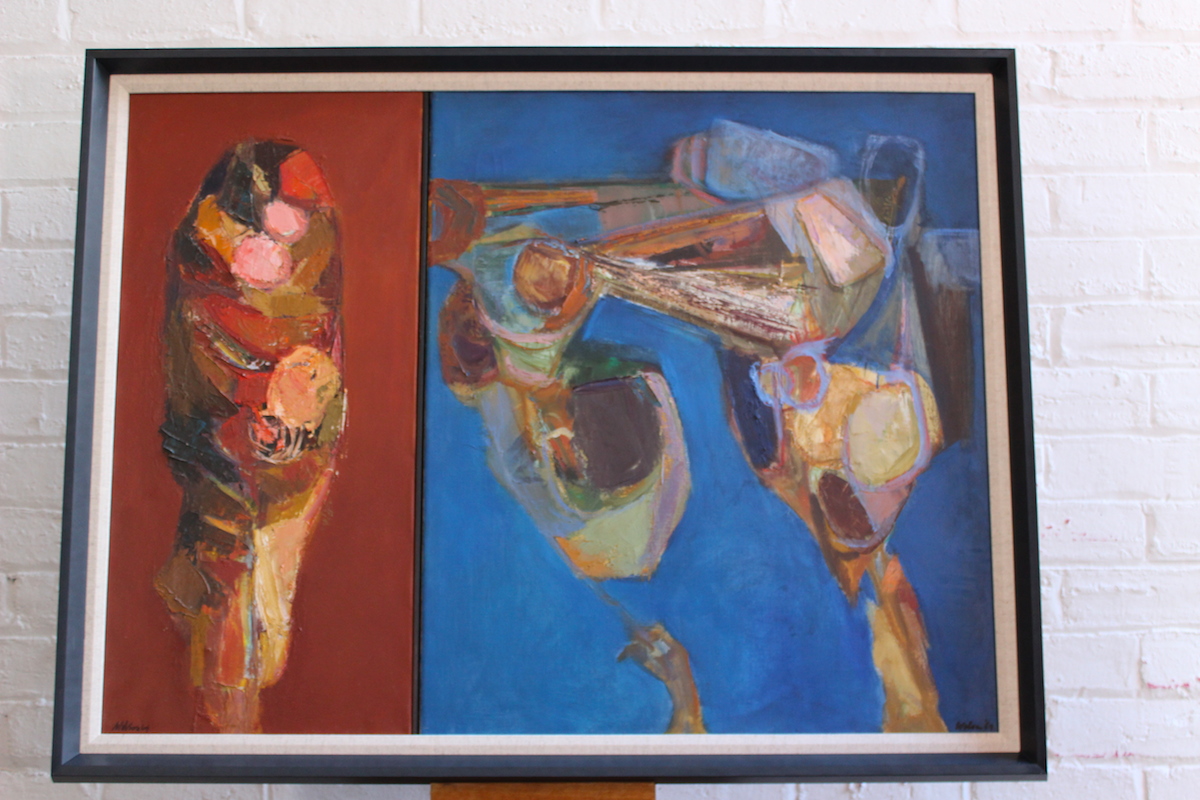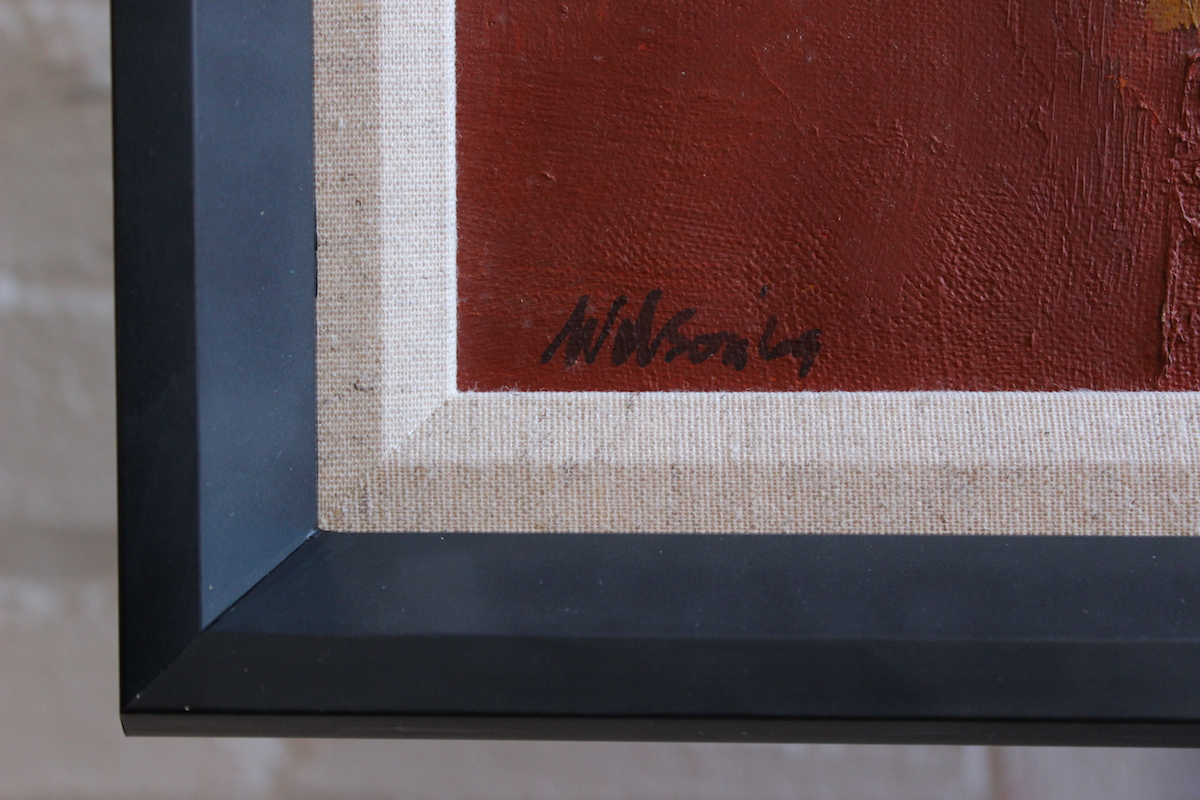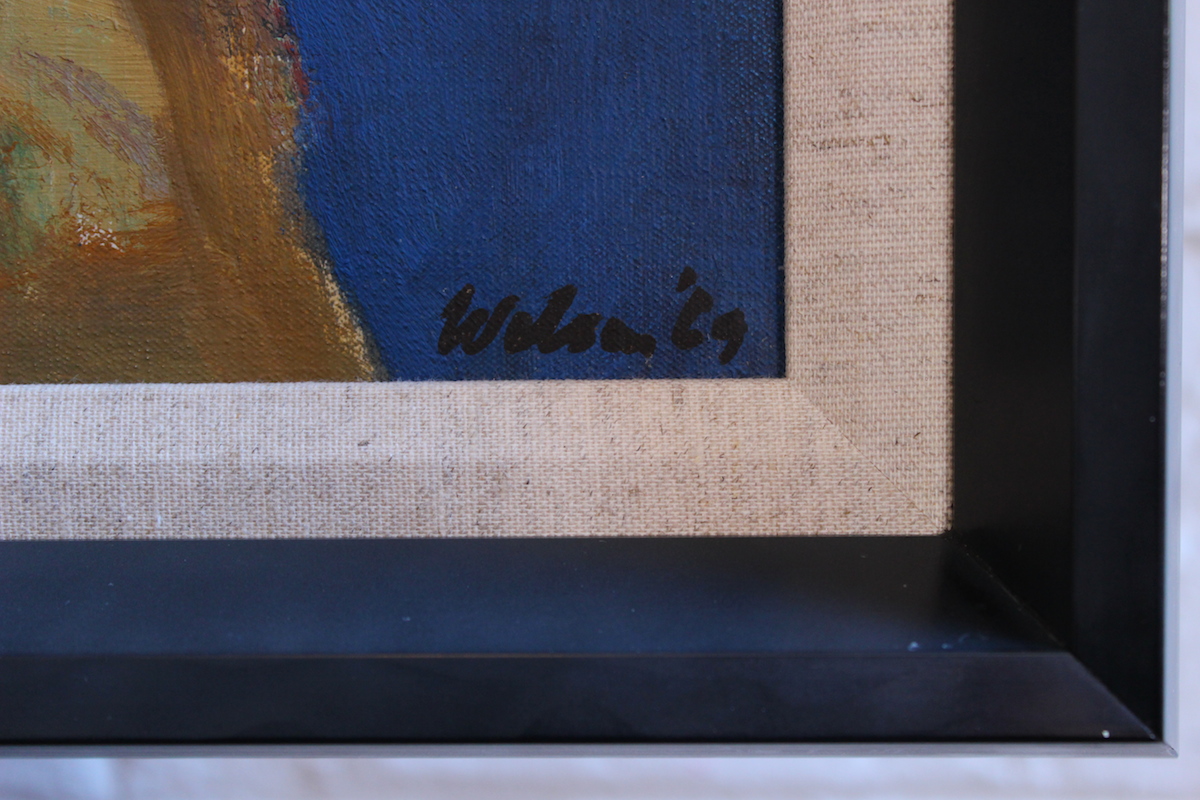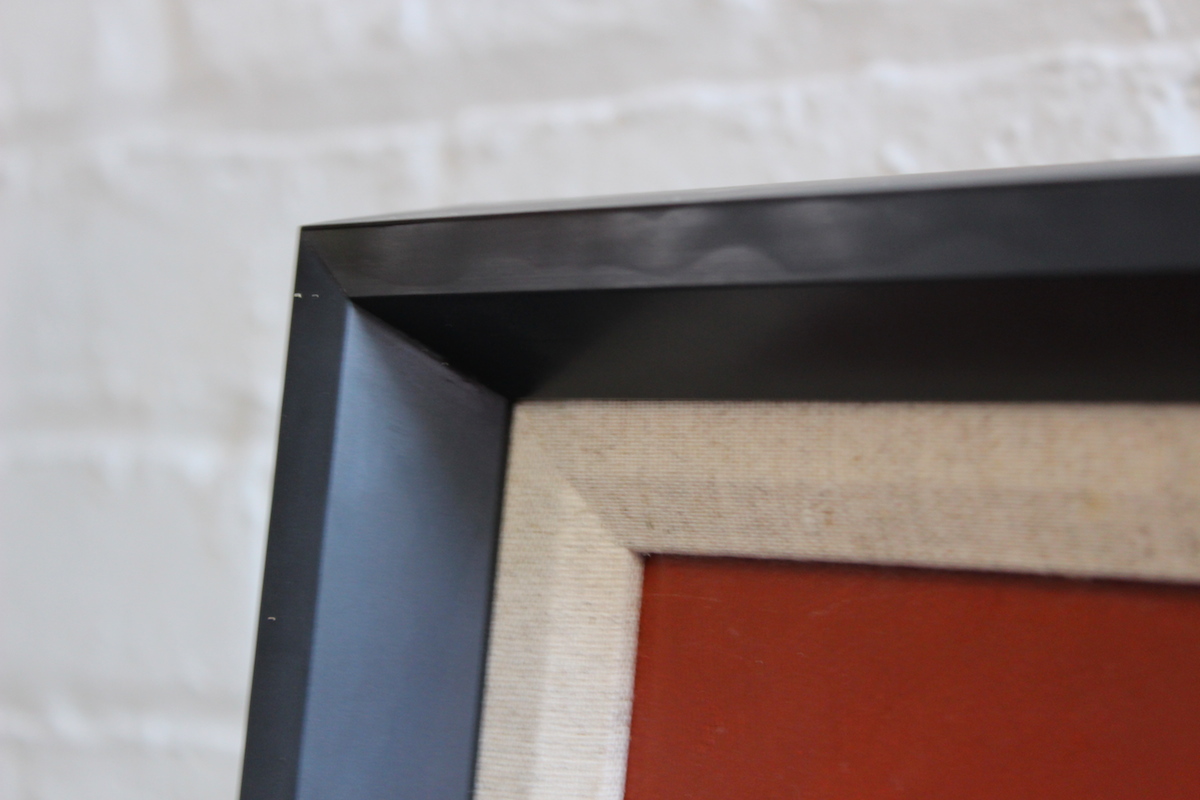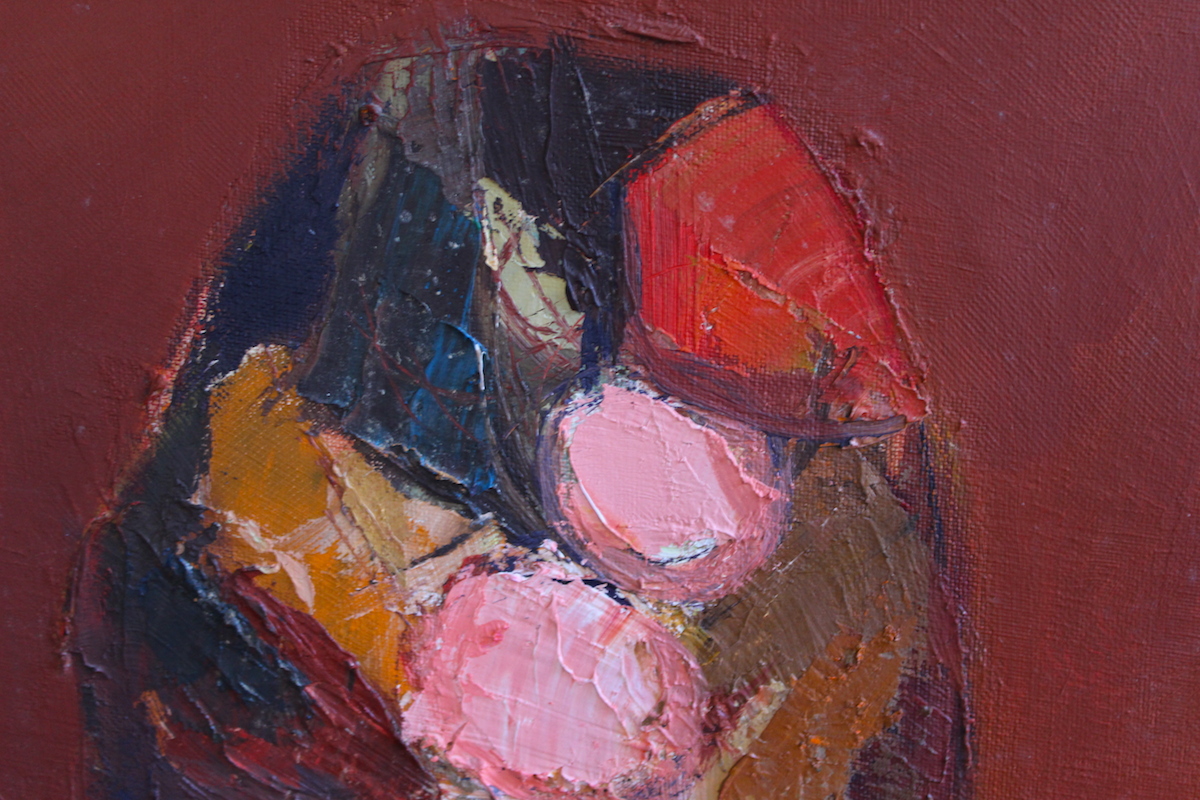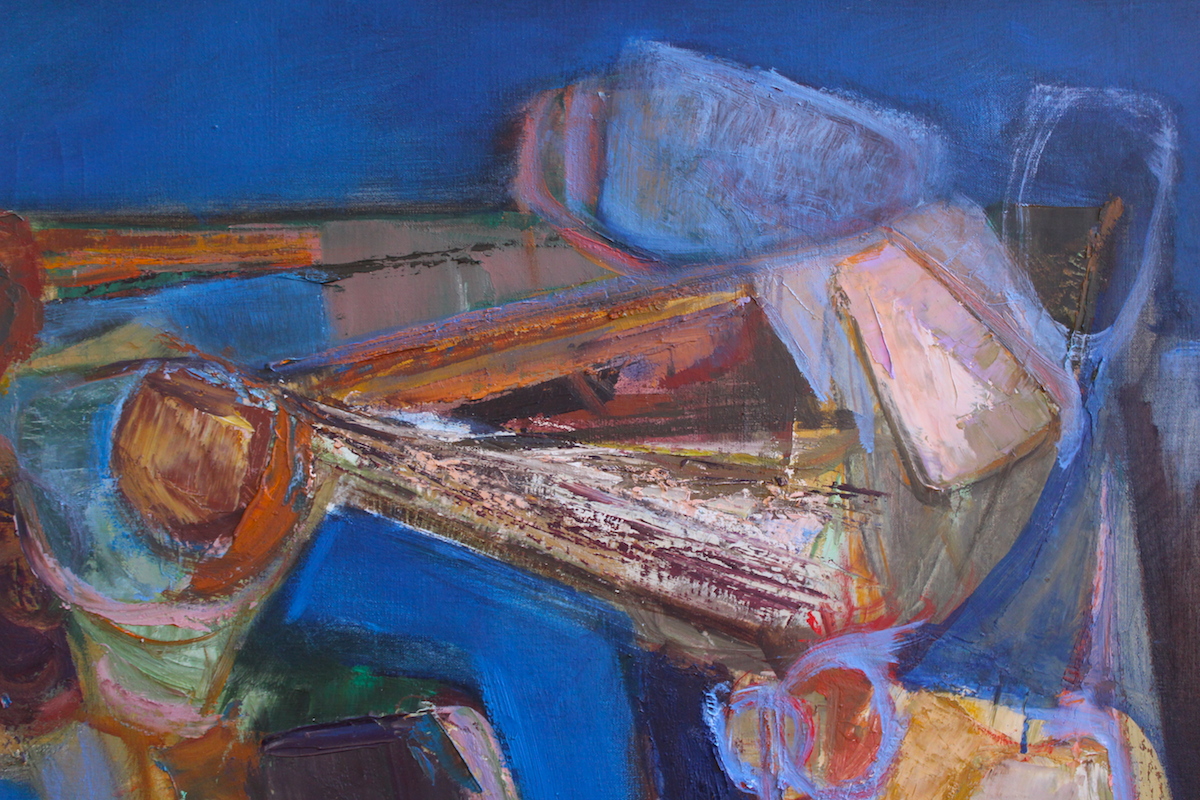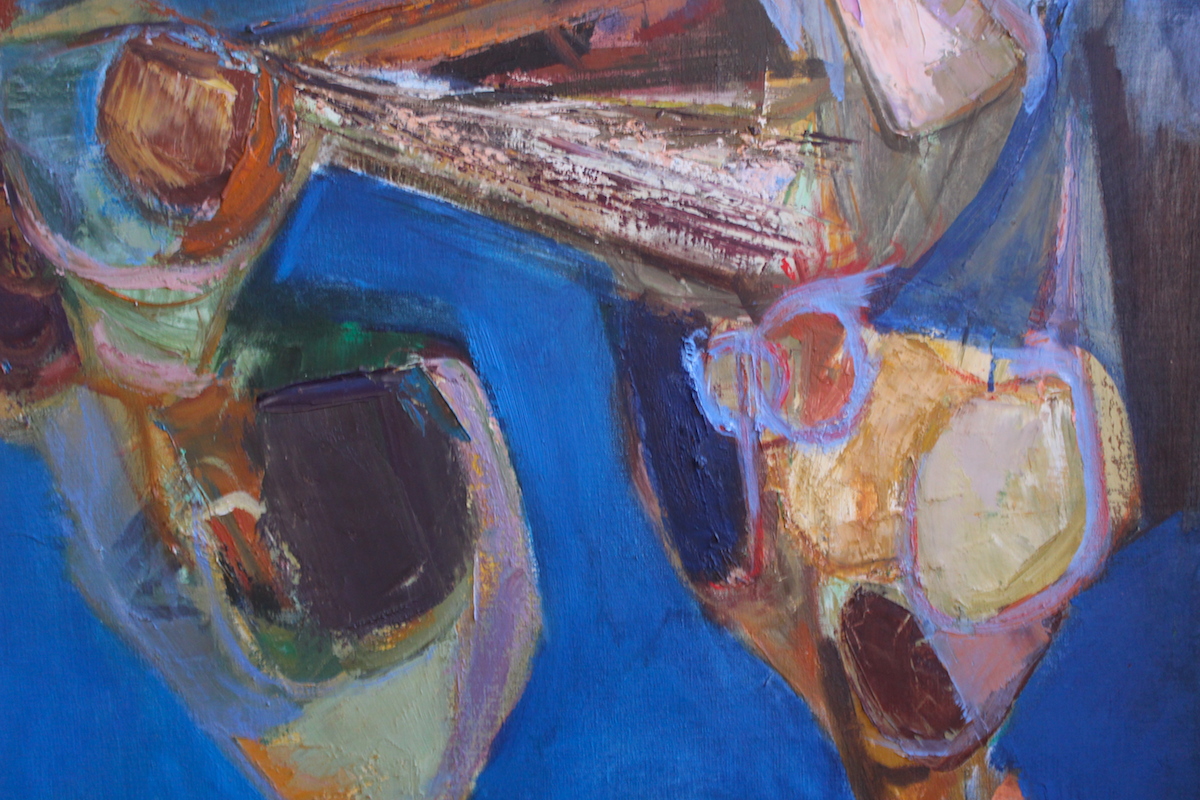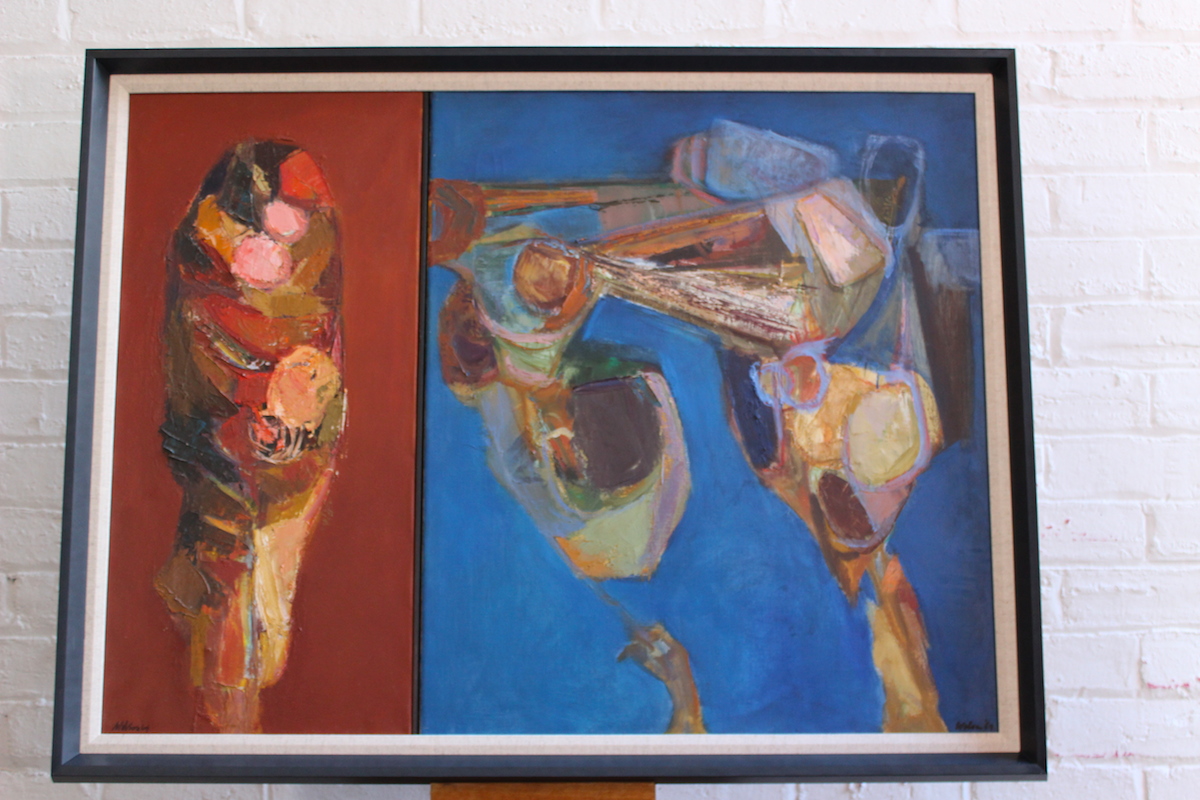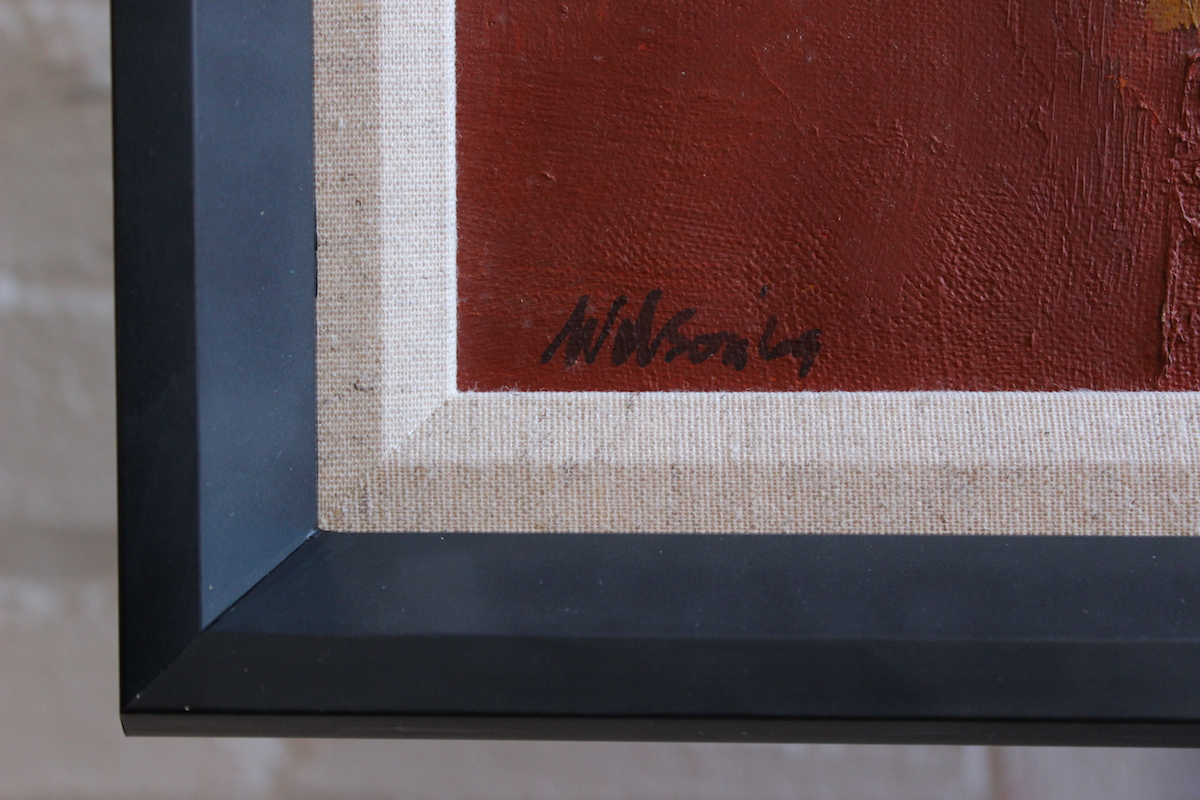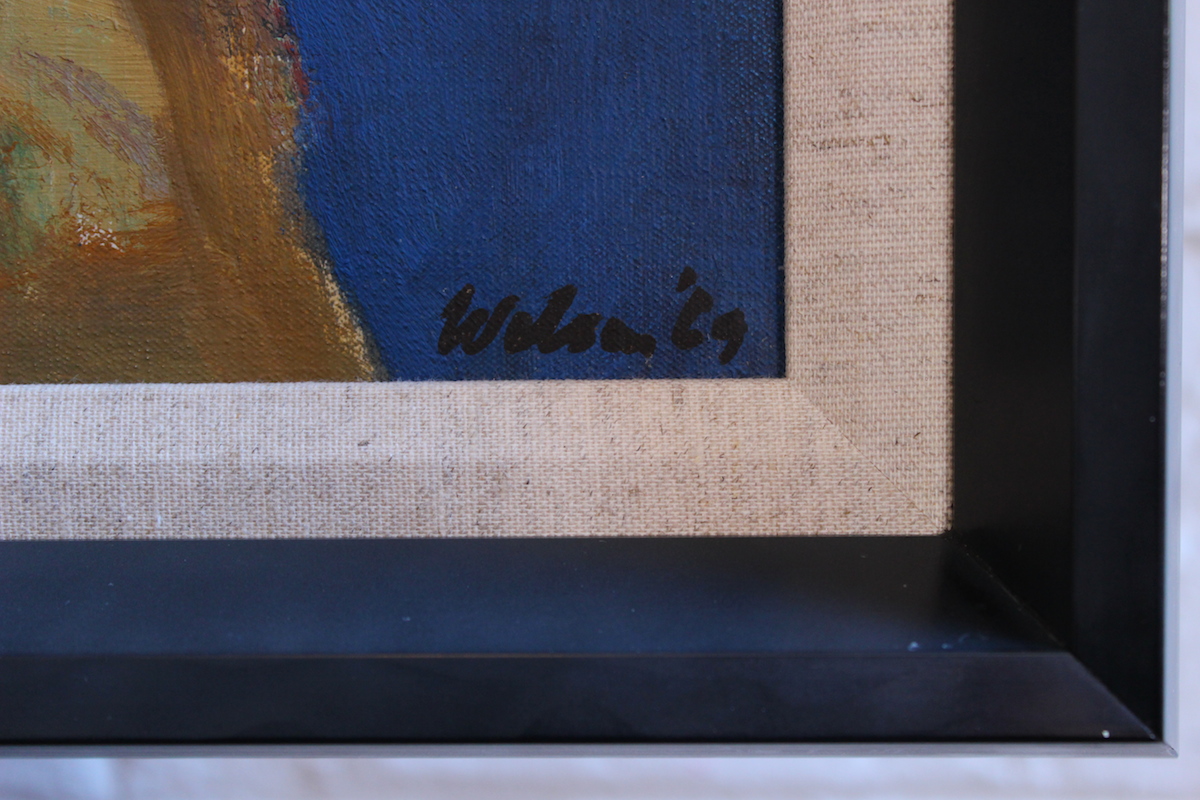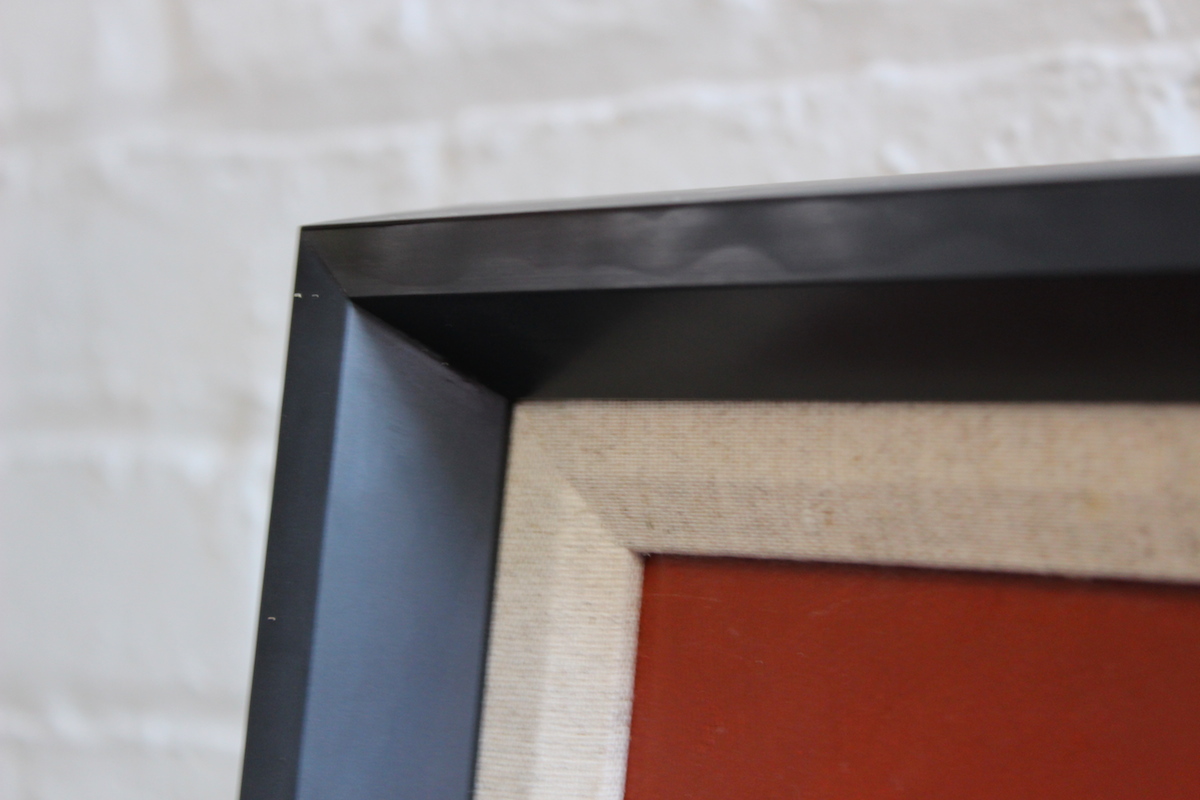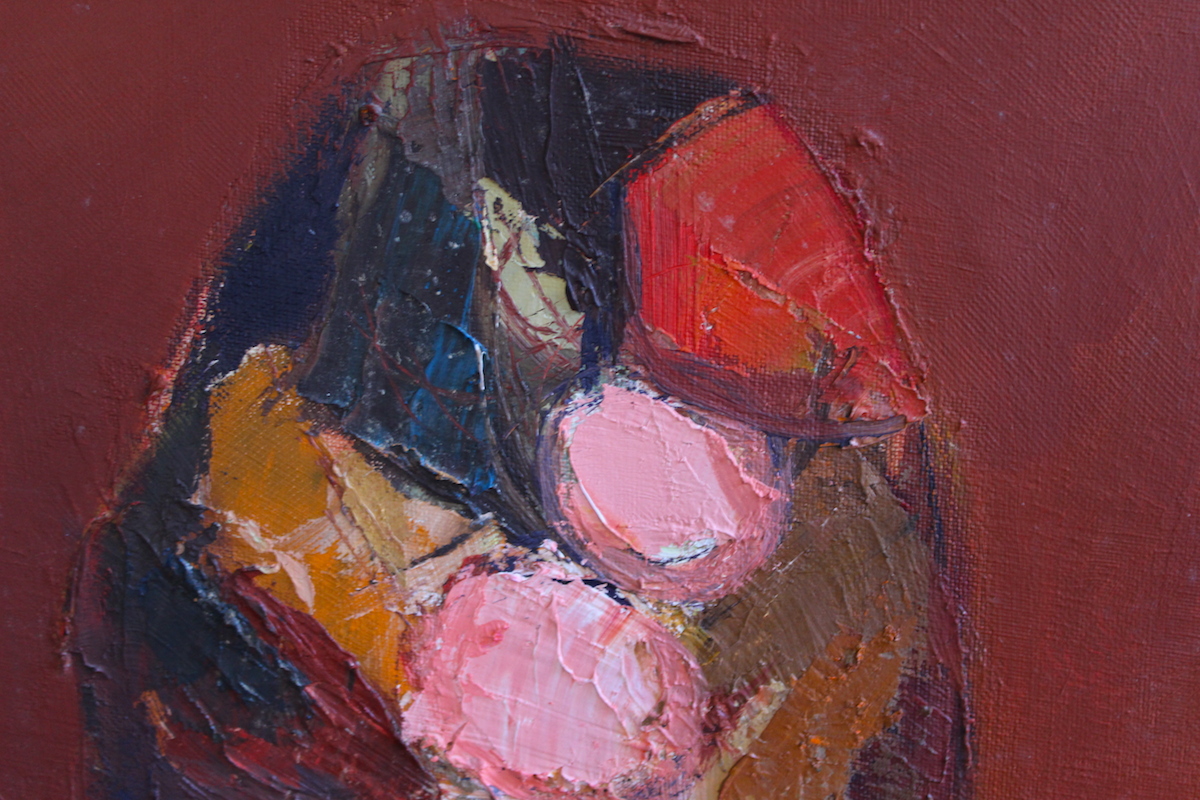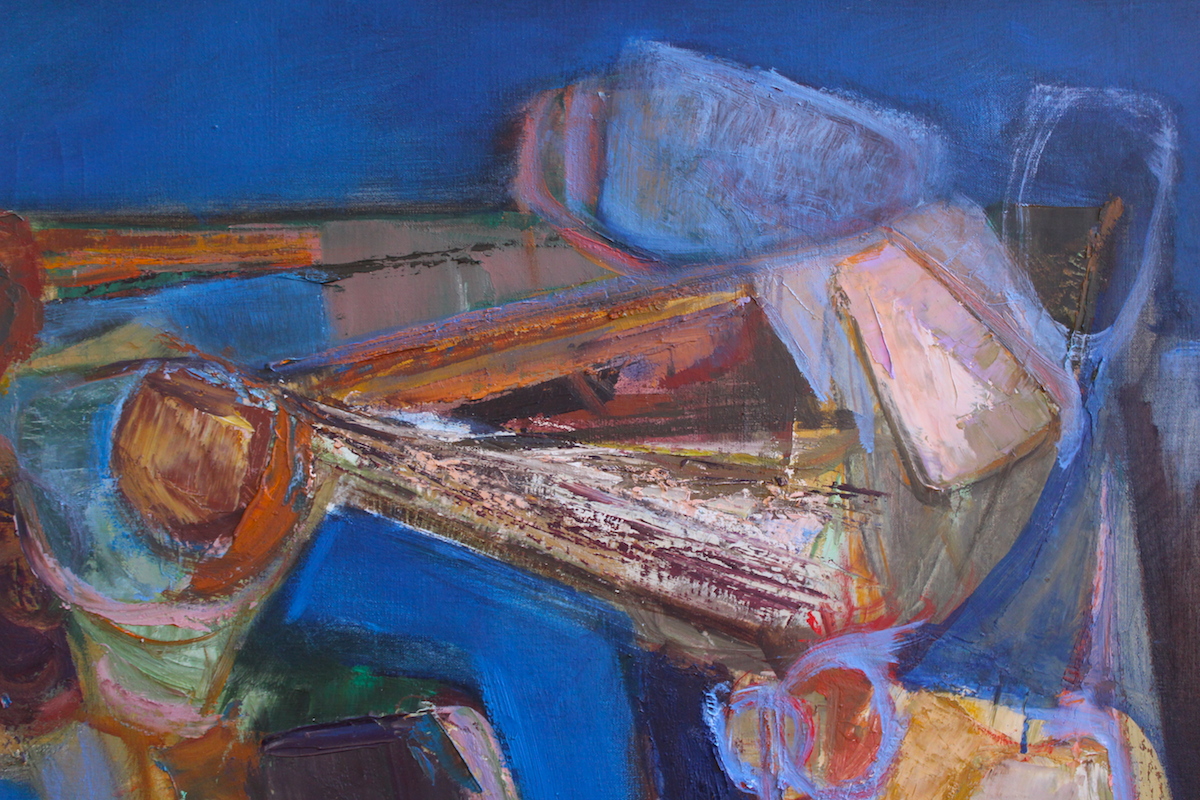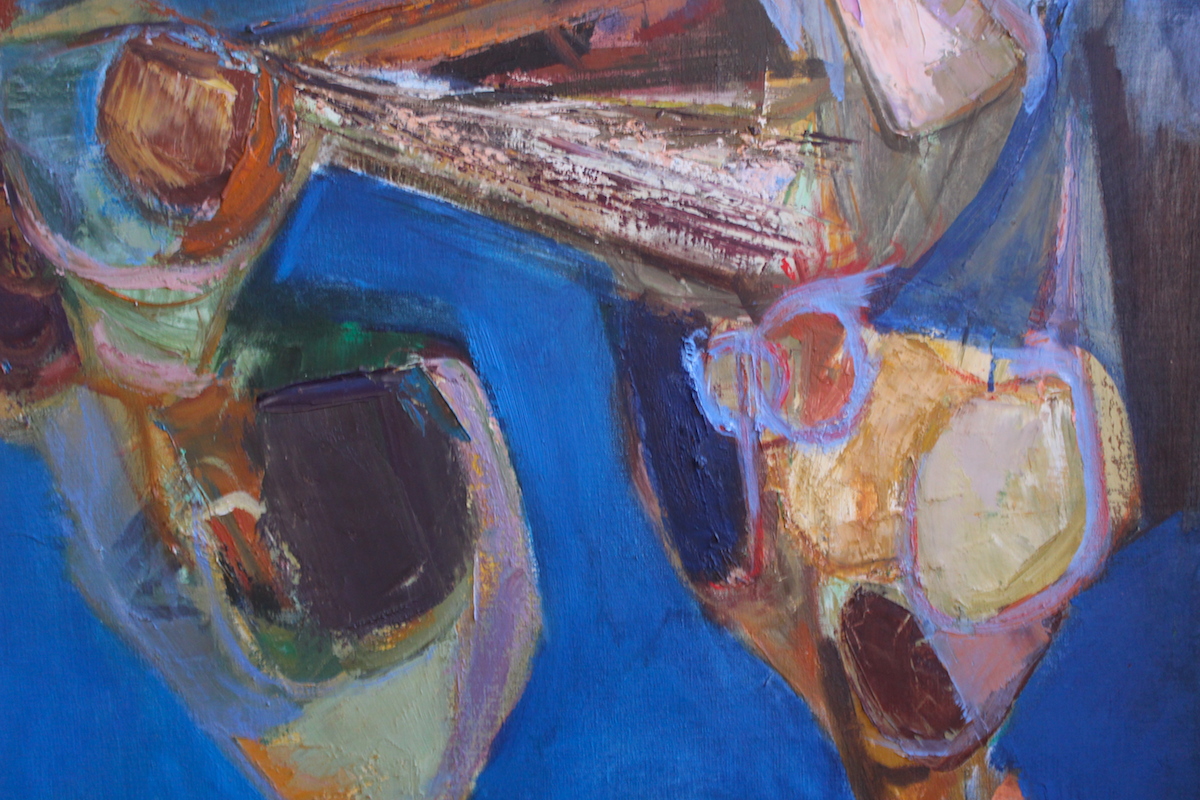 sold out
Cyril Wilson diptych oil on canvas - 'Ae fond kiss and then we sever' - 1969
Title: 'Ae fond kiss and then we sever'
Artist: Cyril Wilson (1911-2002) - signed
Artist biography: Cyril Wilson is regarded as a Scottish artist/teacher although he was actually born in High Wycombe, Bucks. He studied art in Reading and taught at new Abbey College of Art Summer School for many years. From 1948 Wilson lived near Dumfries in Scotland, although later he spent part of each year in Ibiza. Wilson's exhibitions included those at the Scottish Society of Artists as a member, RSW, Royal Glasgow Institute of Fine Arts & RSA. One-man shows included - Dumfries Arts Festival in 1983, 1986 and Compass Gallery, Glasgow in 1988. He was also included in The Compass Contribution at Tramway, Glasgow and at The Gallery, Cork Street, London in 2005. The organic style of his work has been compared to Graham Sutherland.
Date: 1969
Edition: unique
Medium: oil on canvas
Dimensions: Frame size: 112cm x 86cm: Image size 100cm x 75cm
Condition: Excellent - the colours are strong and vibrant and the paint has a wonderful textural quality. A stunning piece.