Stunning Kai Kristiansen rosewood desk - model 70 - SB Feldballes Mobelfabrik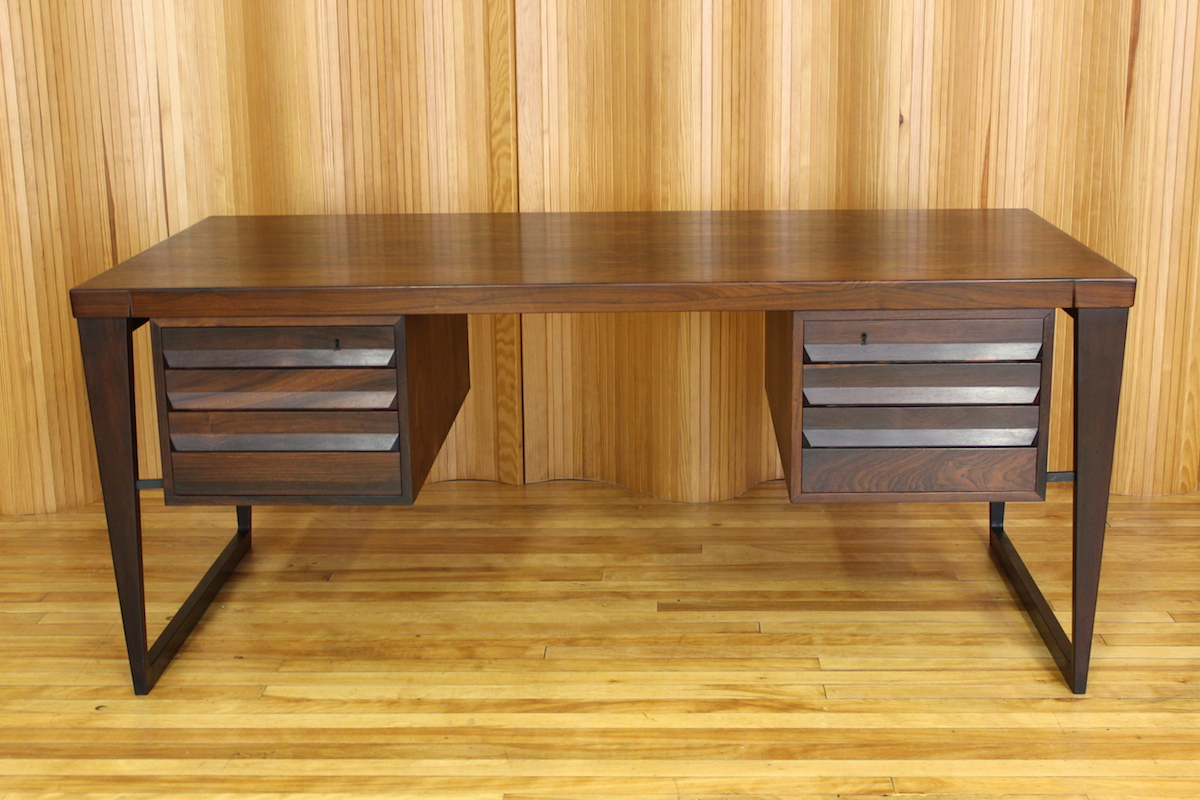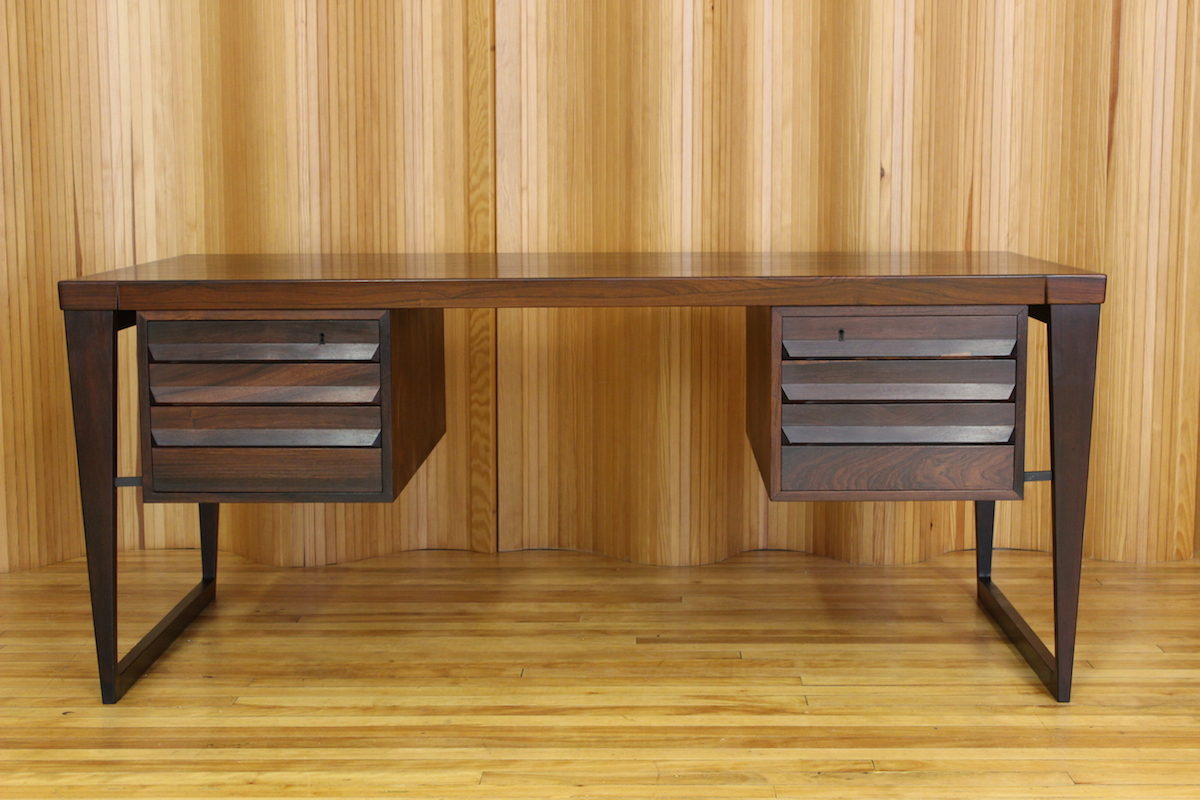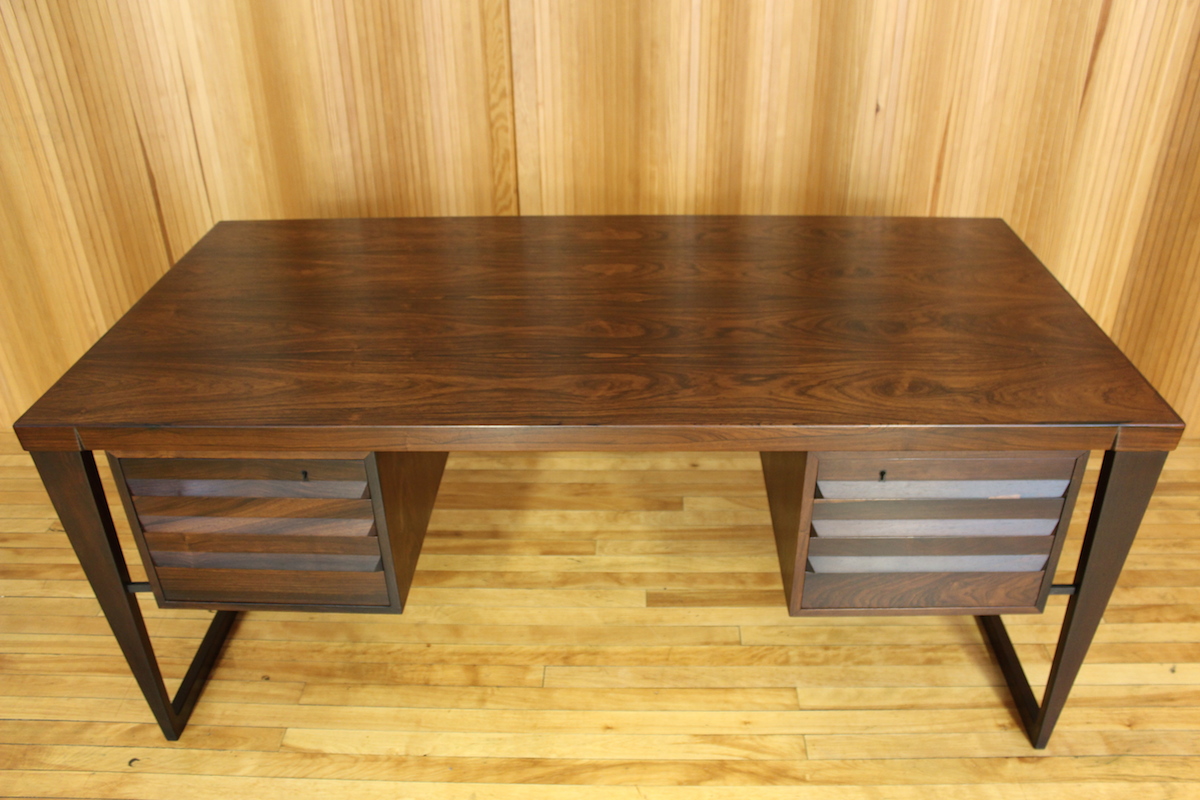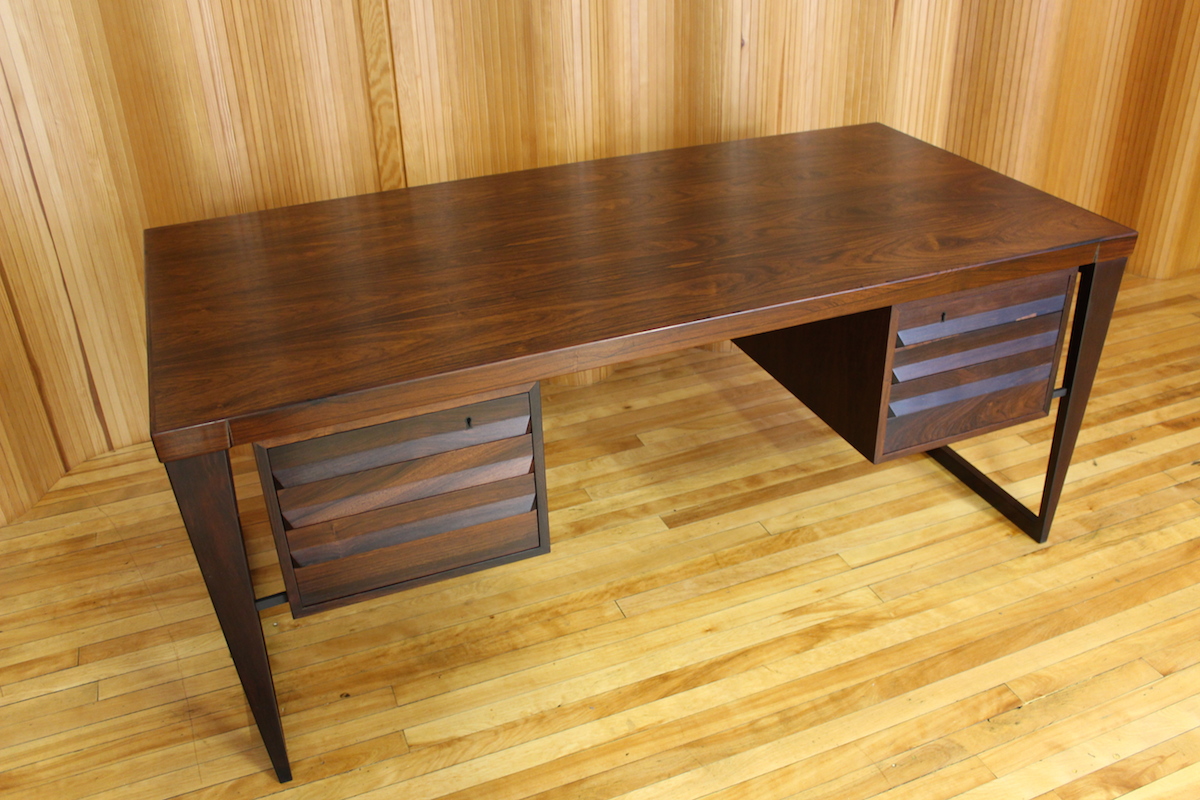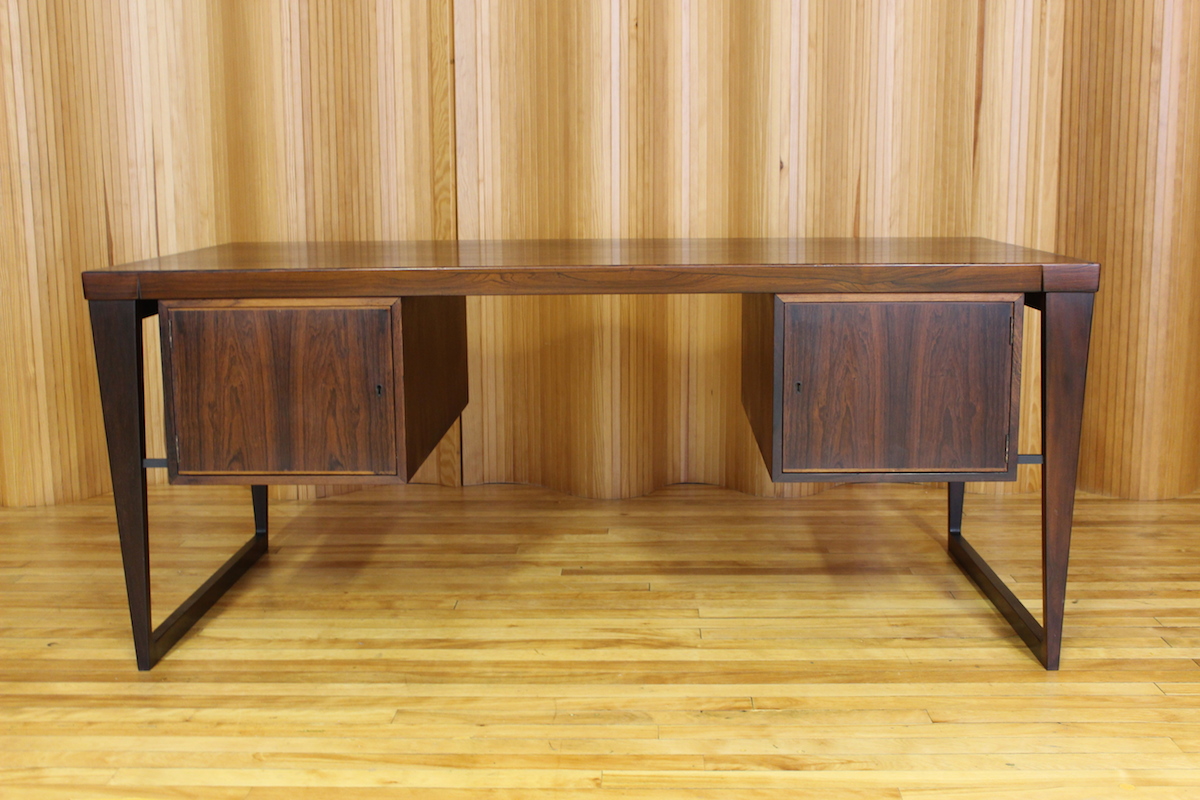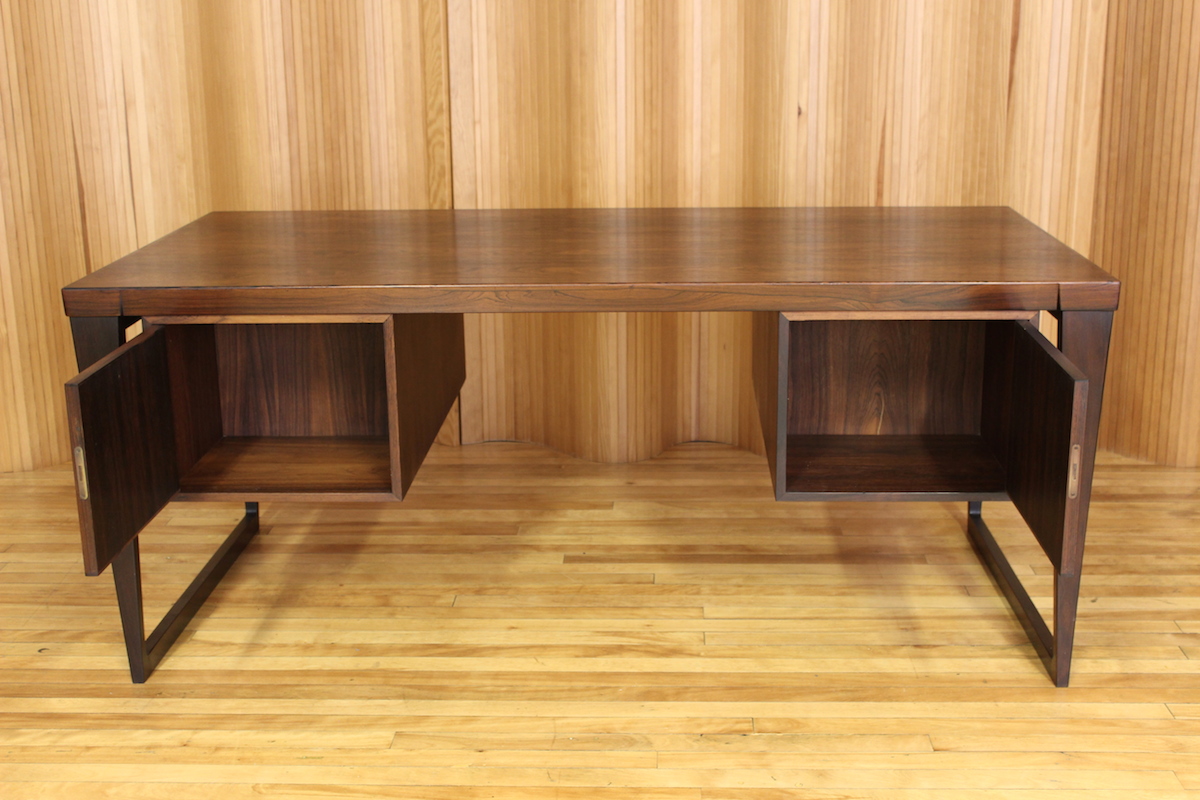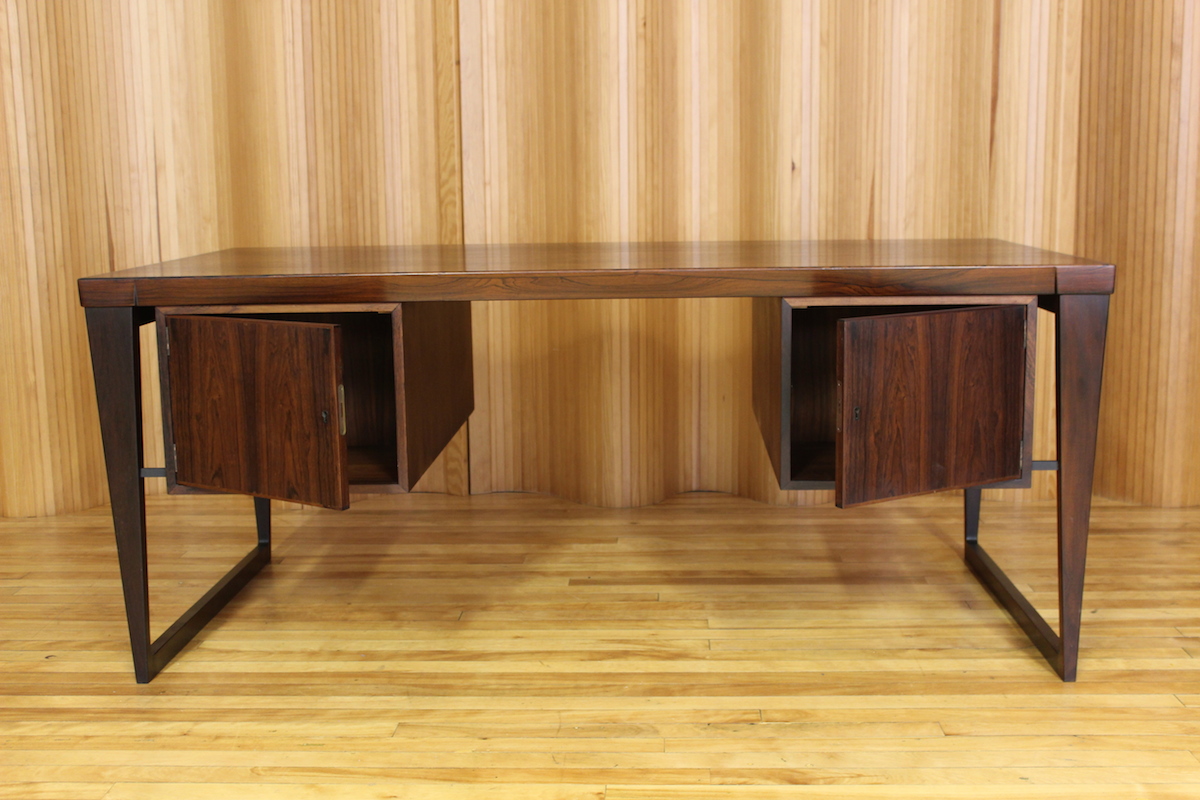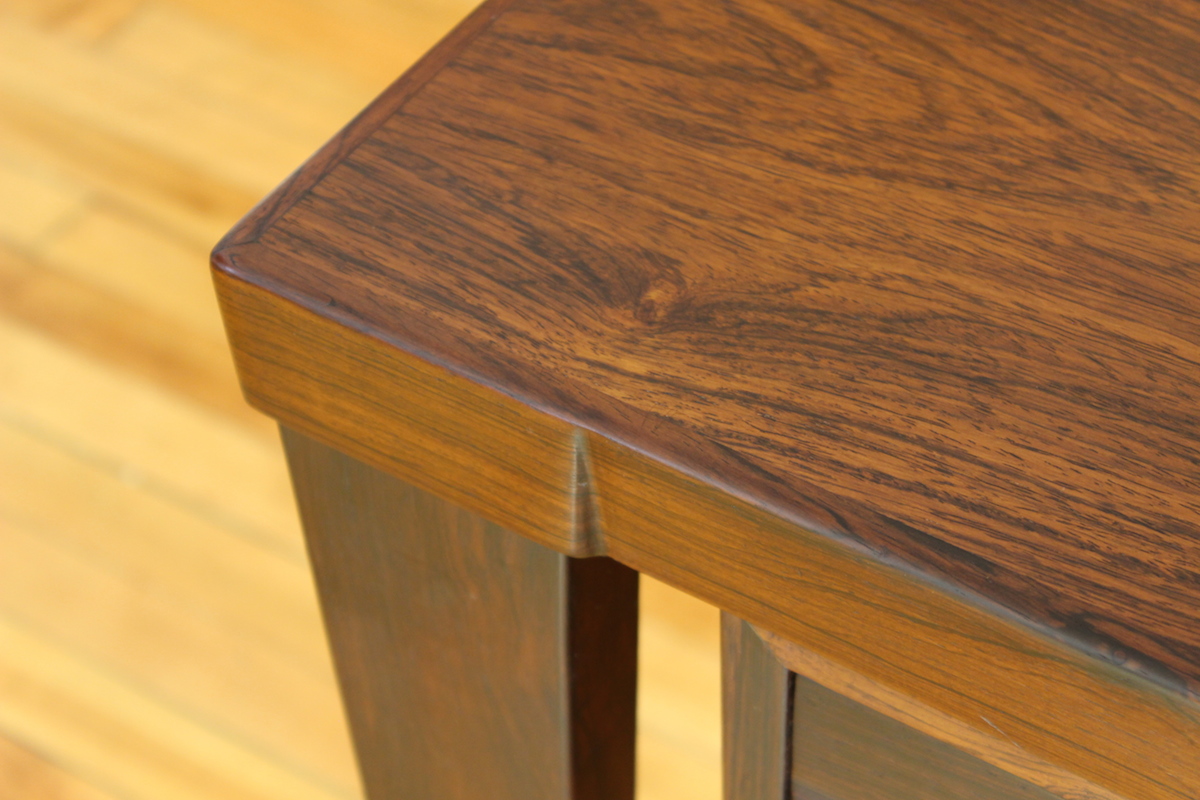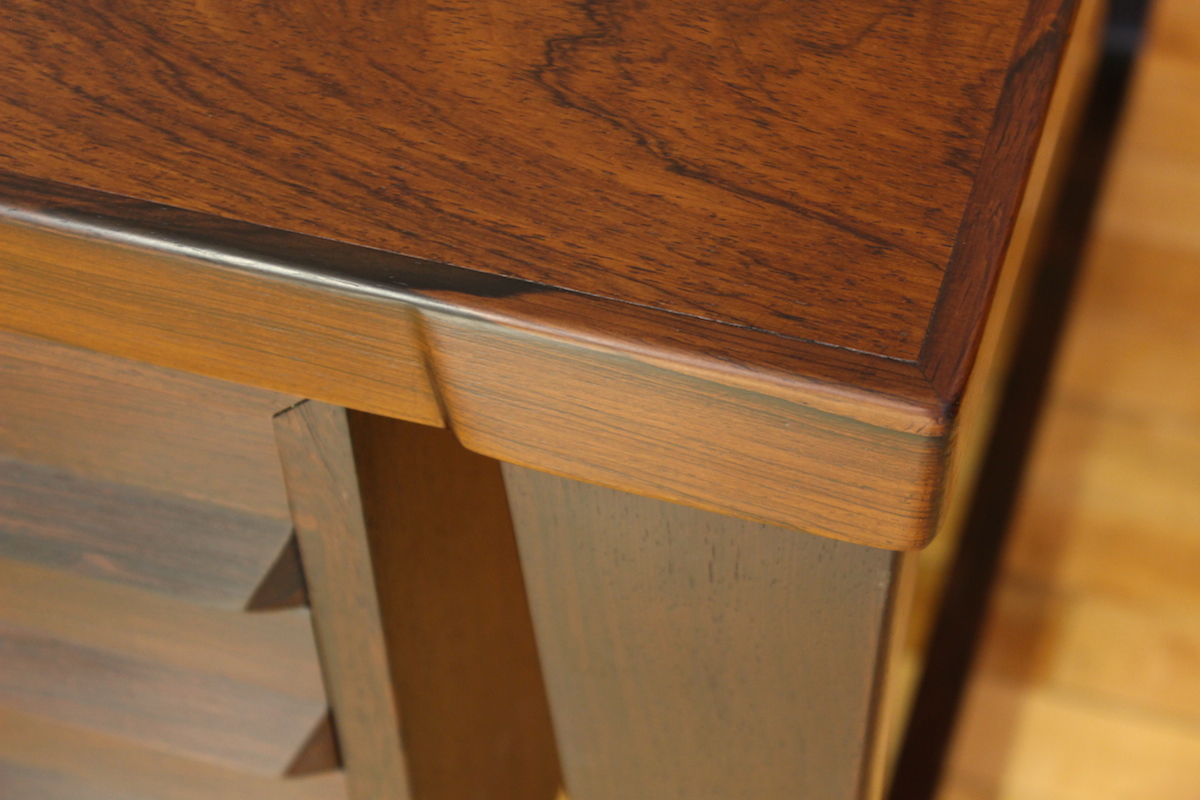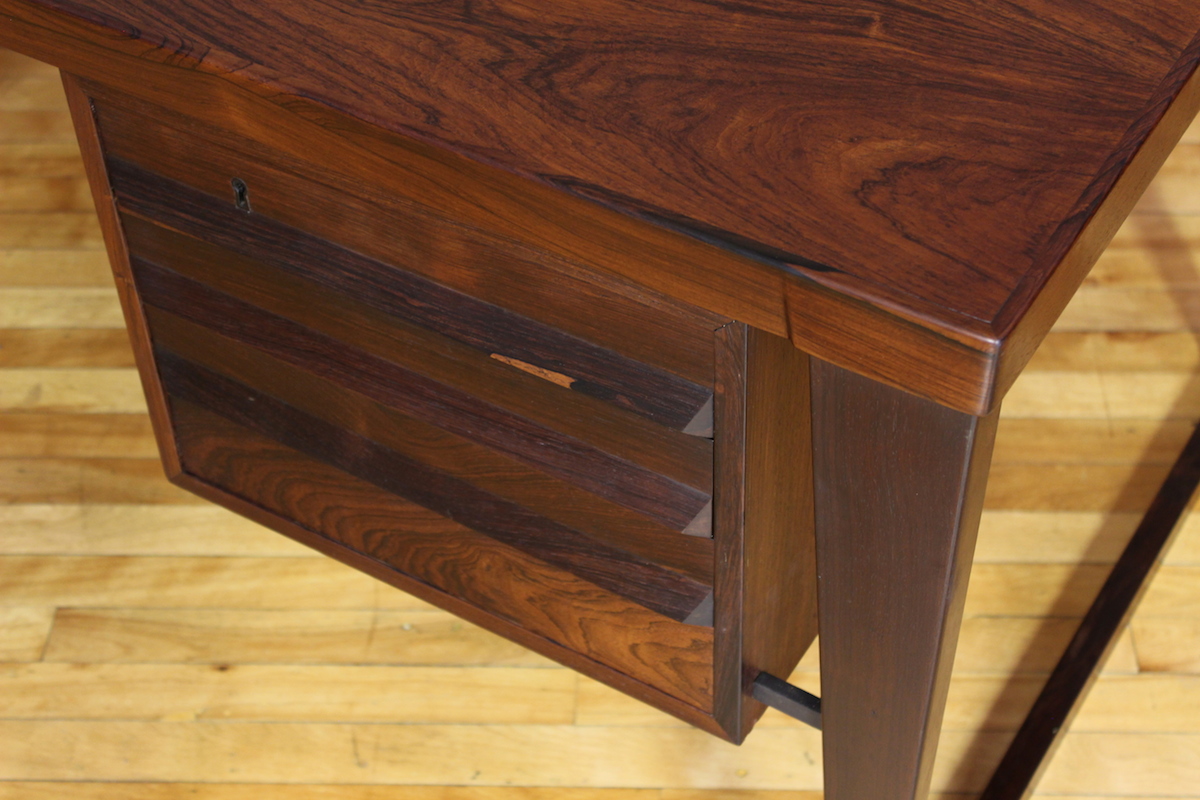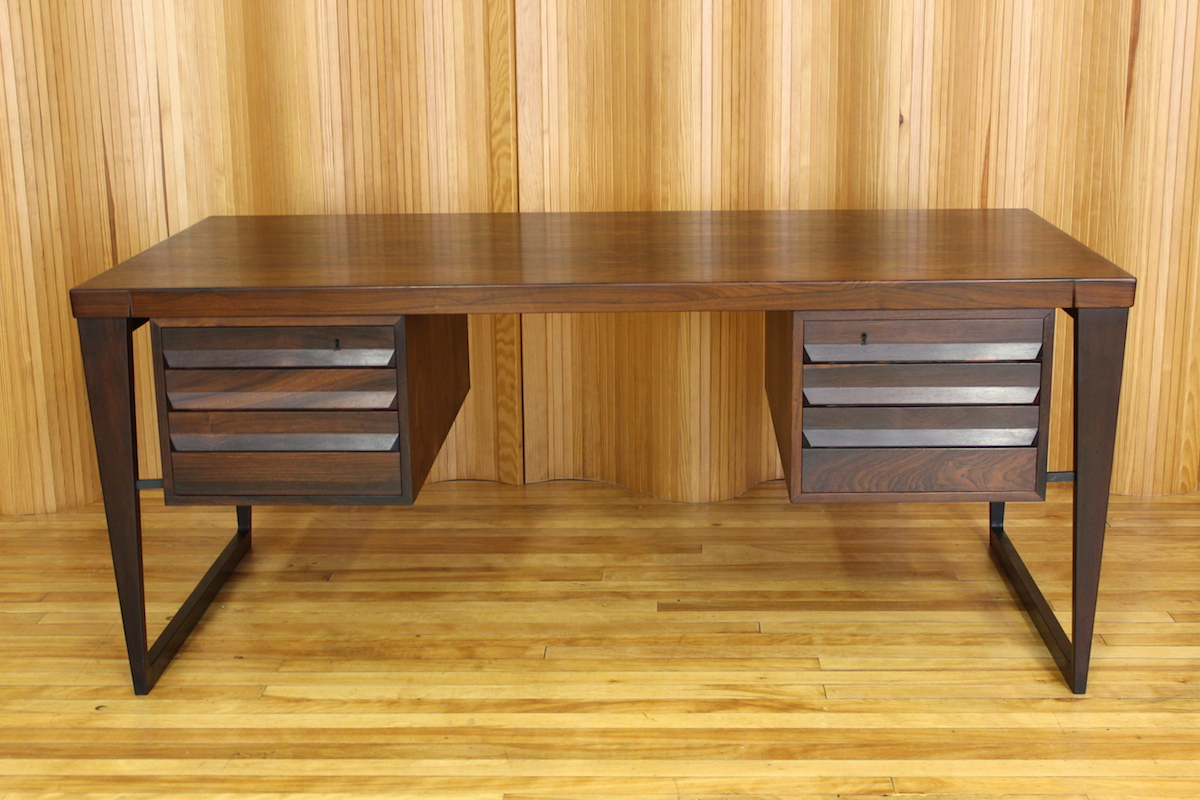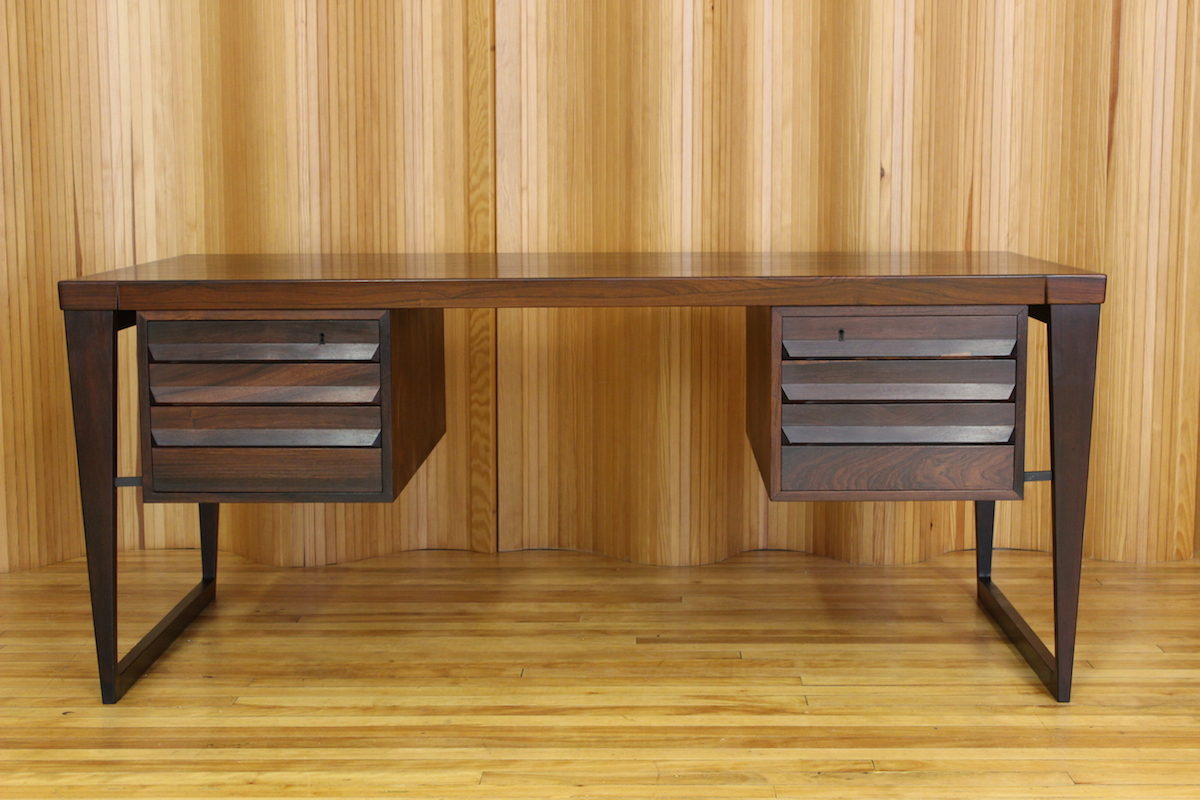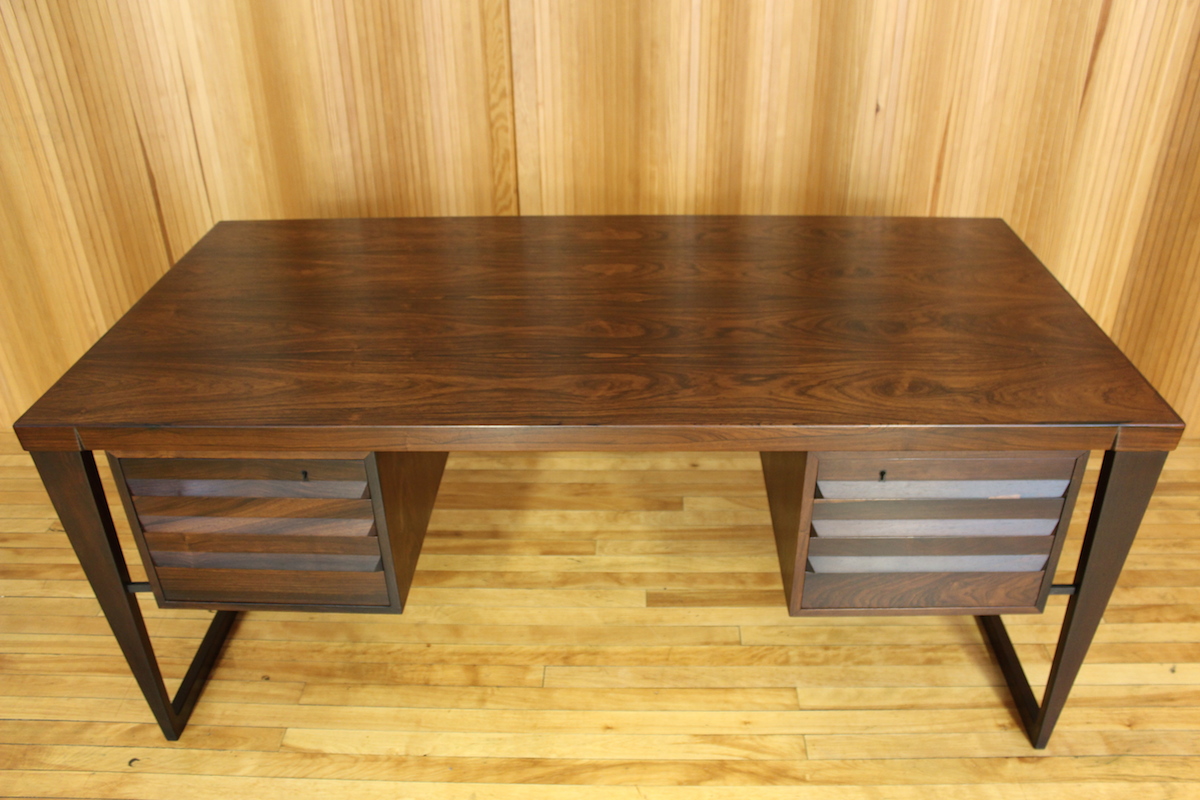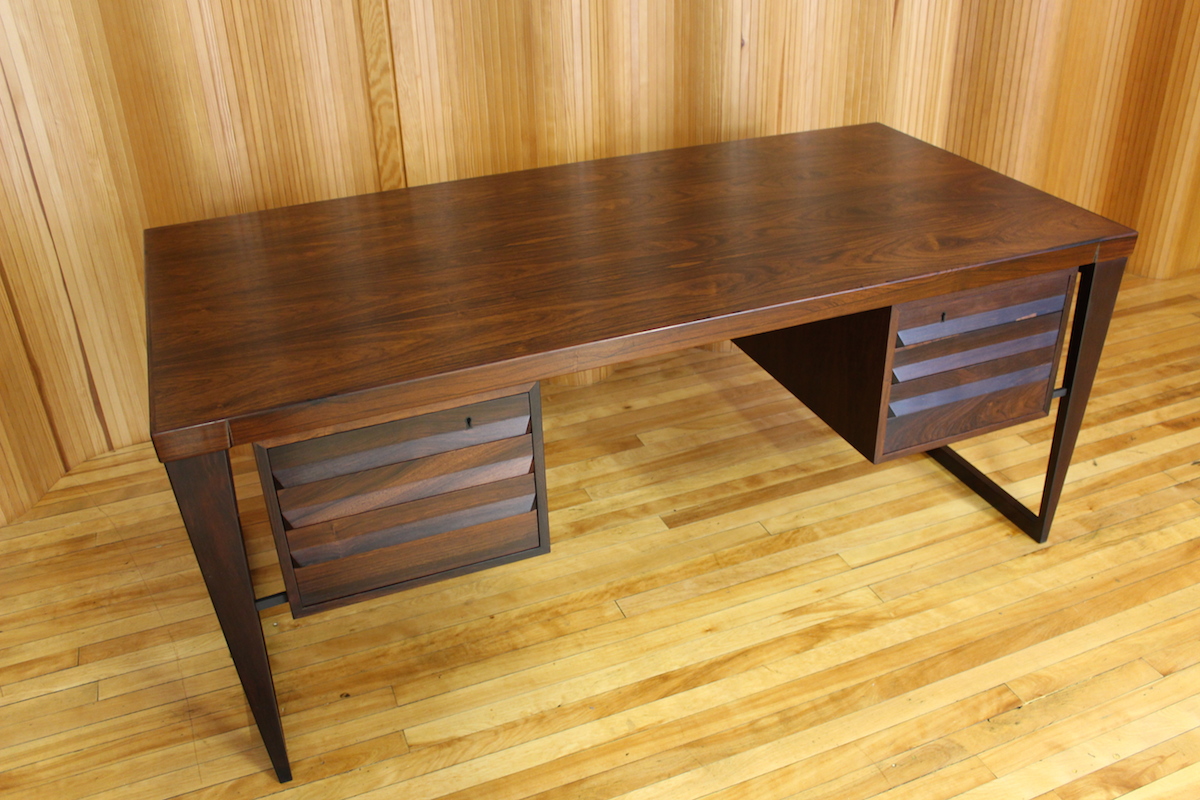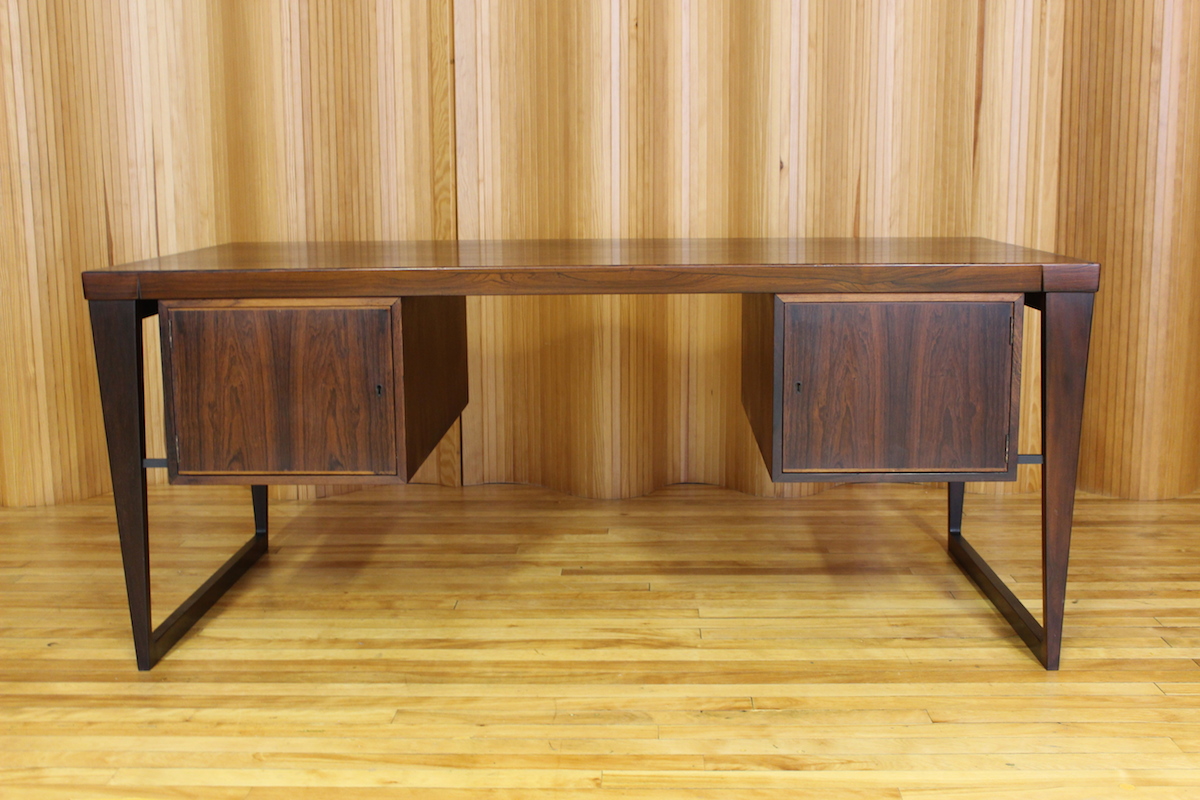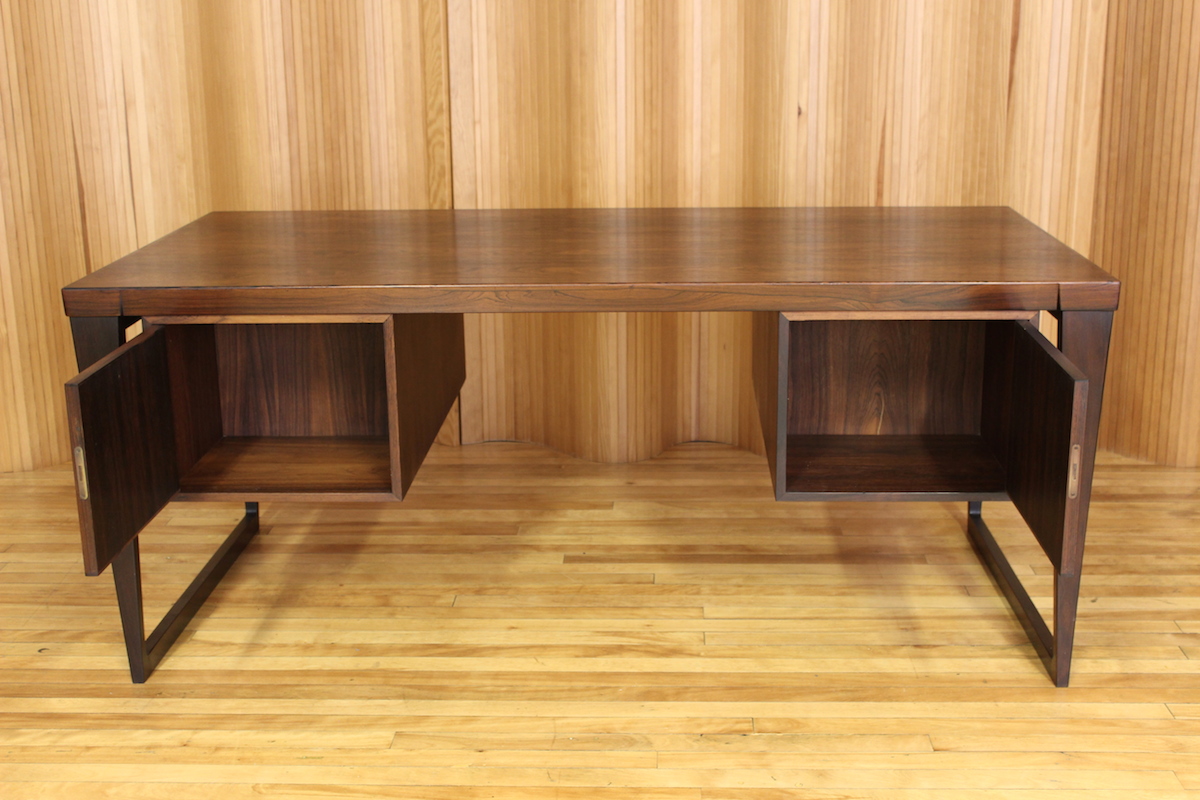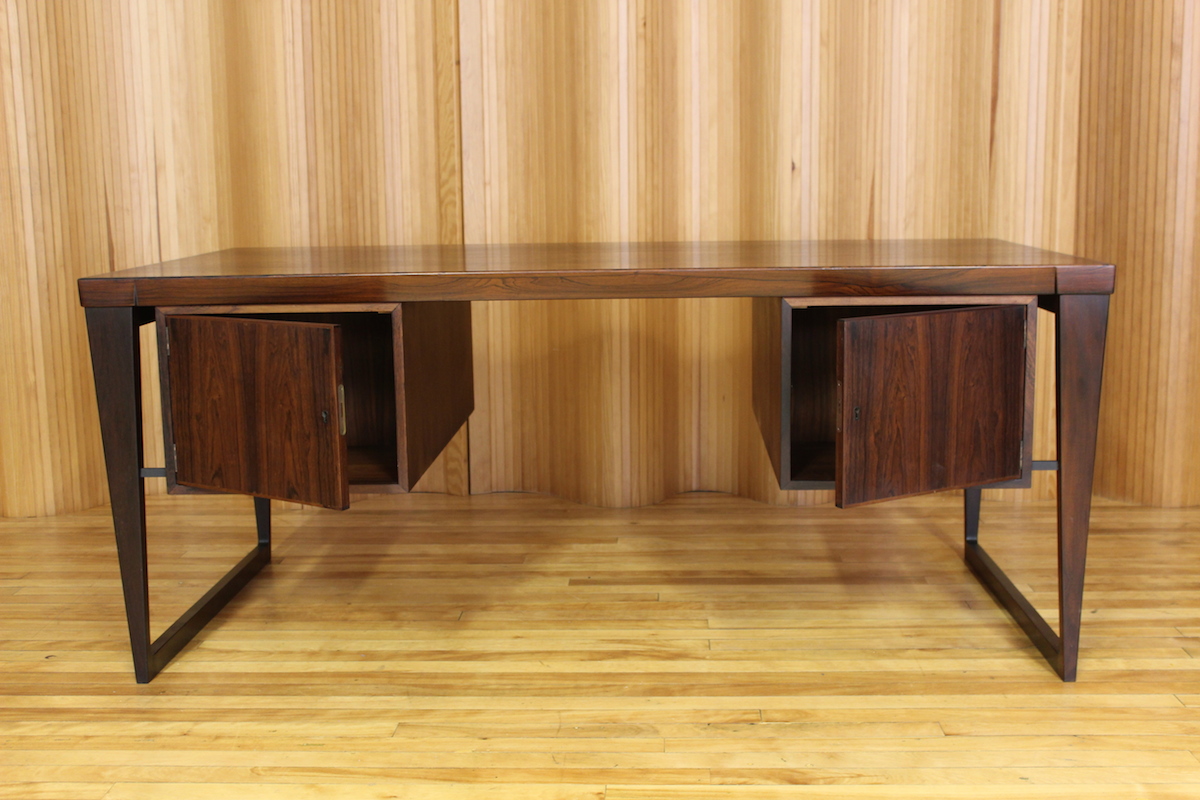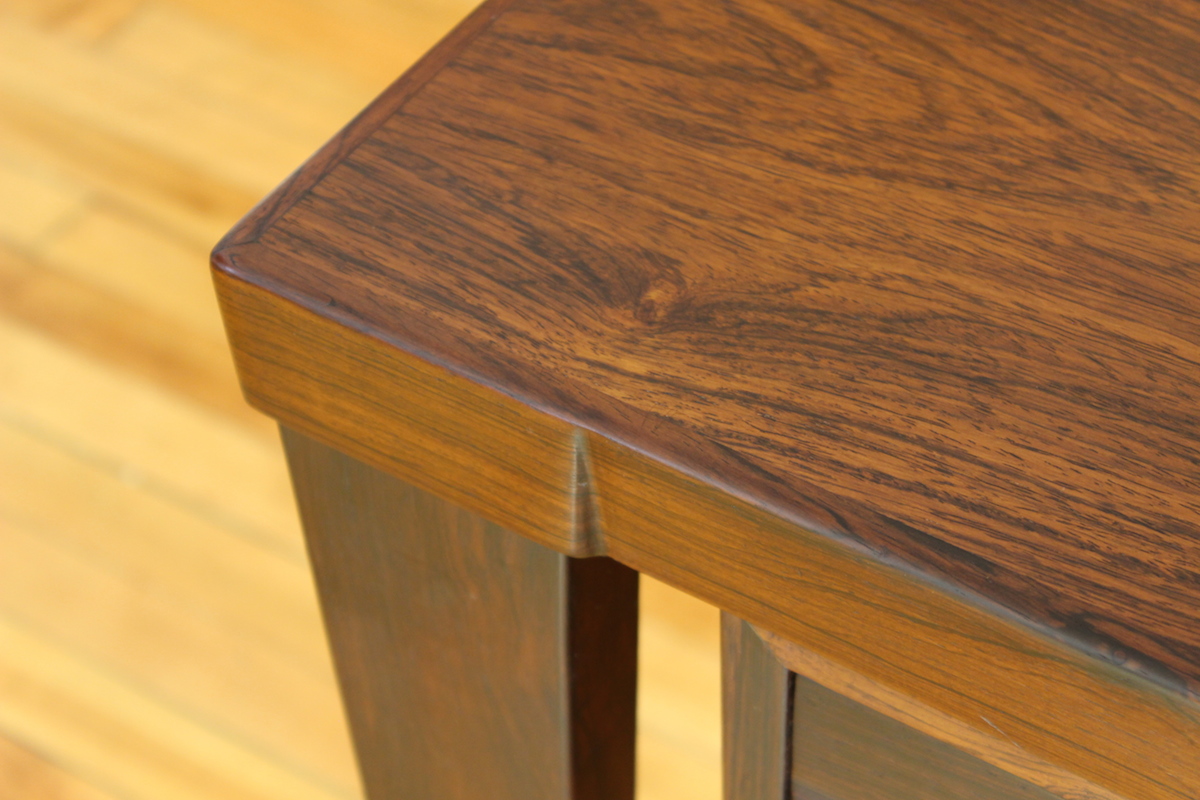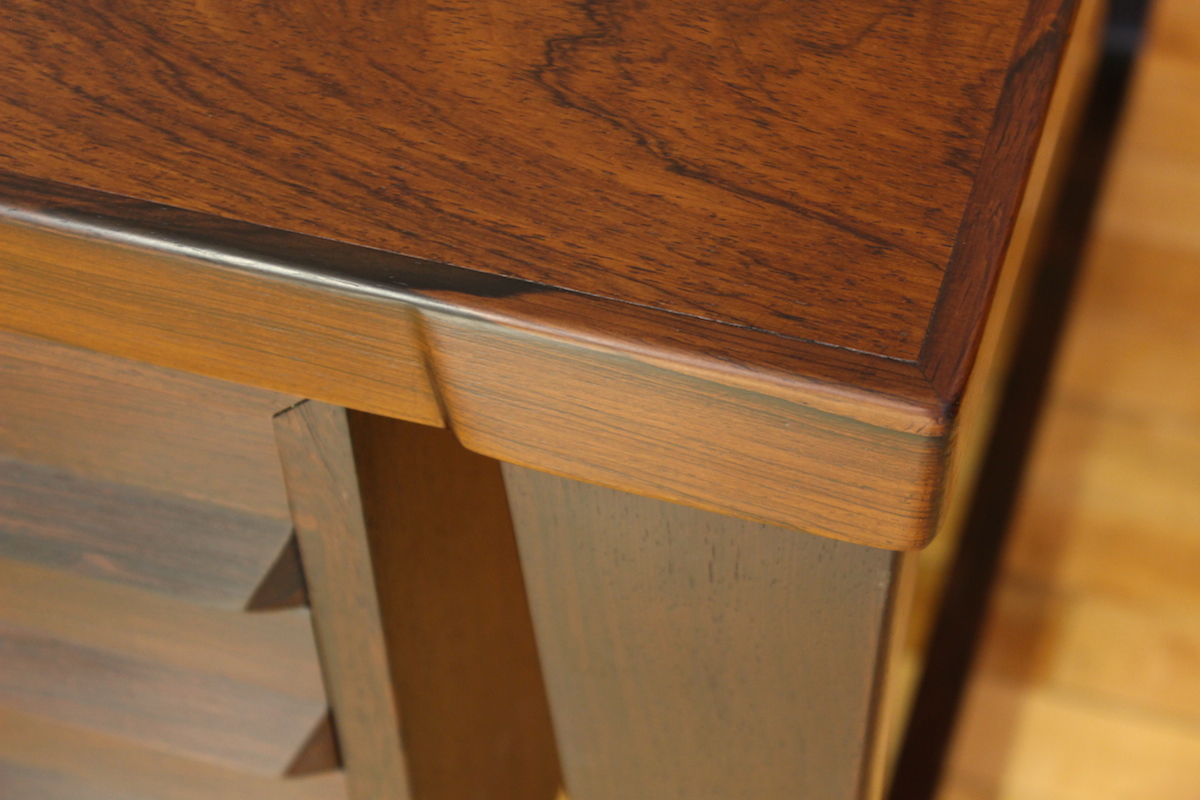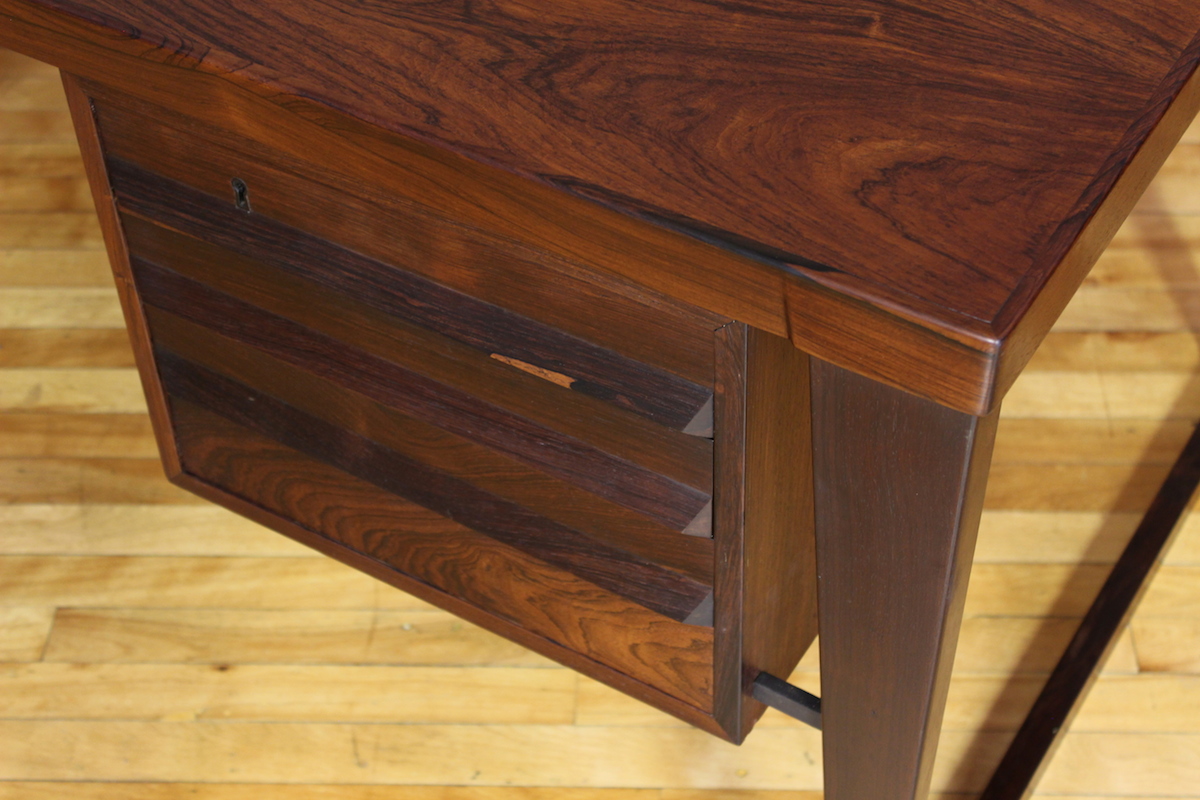 sold out
Stunning Kai Kristiansen rosewood desk - model 70 - SB Feldballes Mobelfabrik
Description: Stunning rosewood desk - model 70. Two drawer units with lockable cupboards to the rear. Comes with key.
Designer: Kai Kristiansen
Manufacturer: SB Feldballes Mobelfabrik, Denmark
Date: 1958
Dimensions: Width 171.5cm; Depth 85cm; Height 72.5cm. Width between drawer units 62.5cm.
Condition: Great, vintage condition. The rosewood is a lovely rich colour with stunning grain. Excellent detailing.
An excellent example of this stunning design.