Rare Hans Wegner oak and rattan highboard - model RY33 - Ry Mobler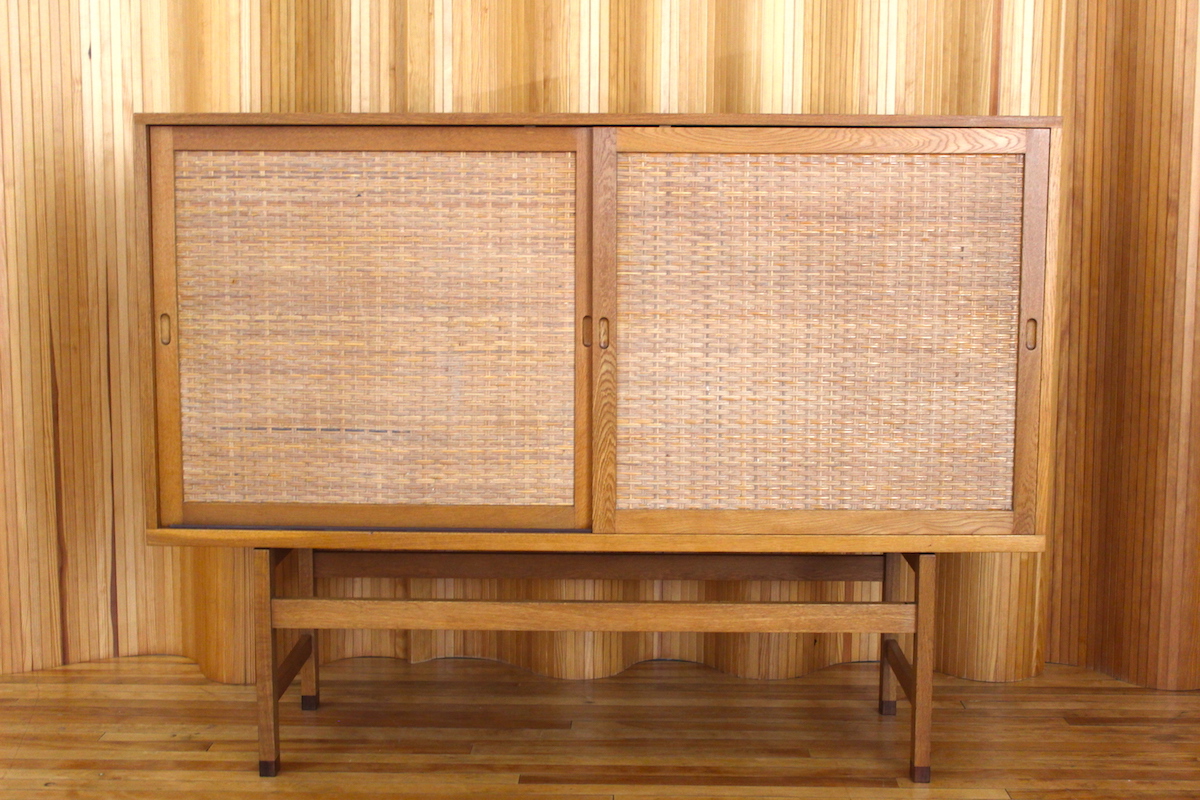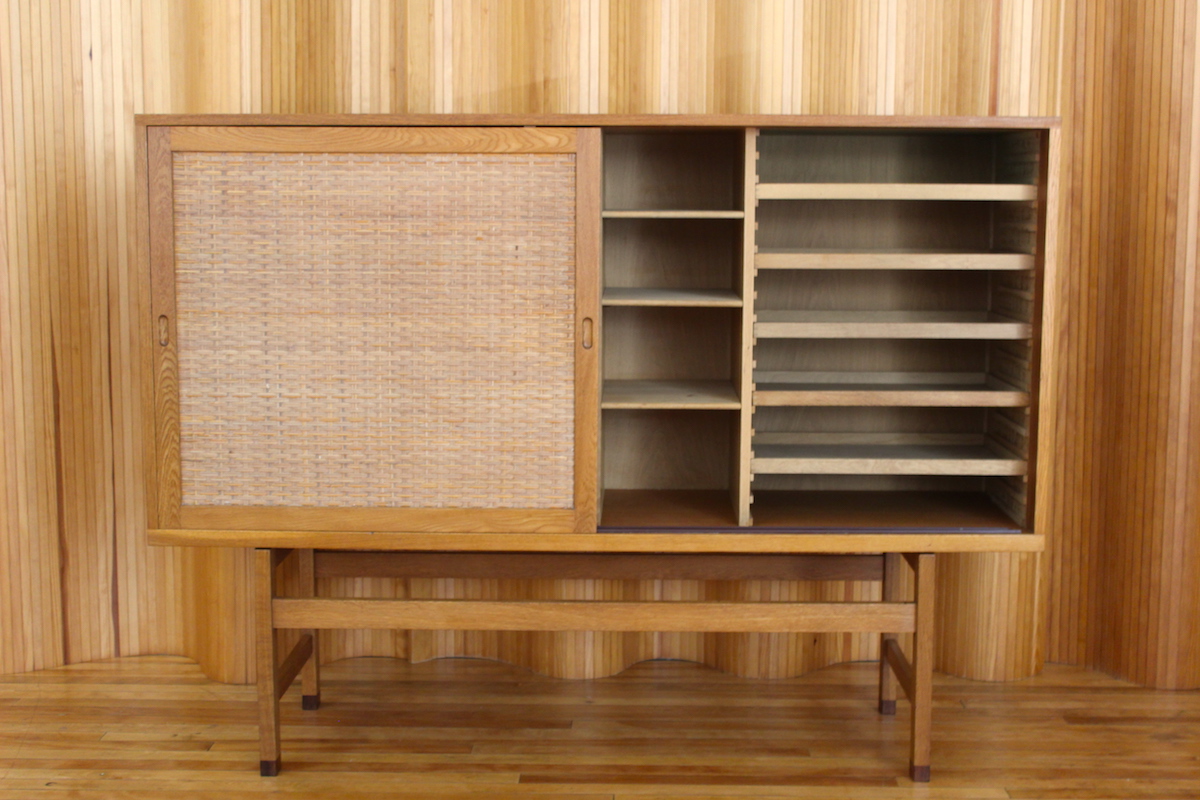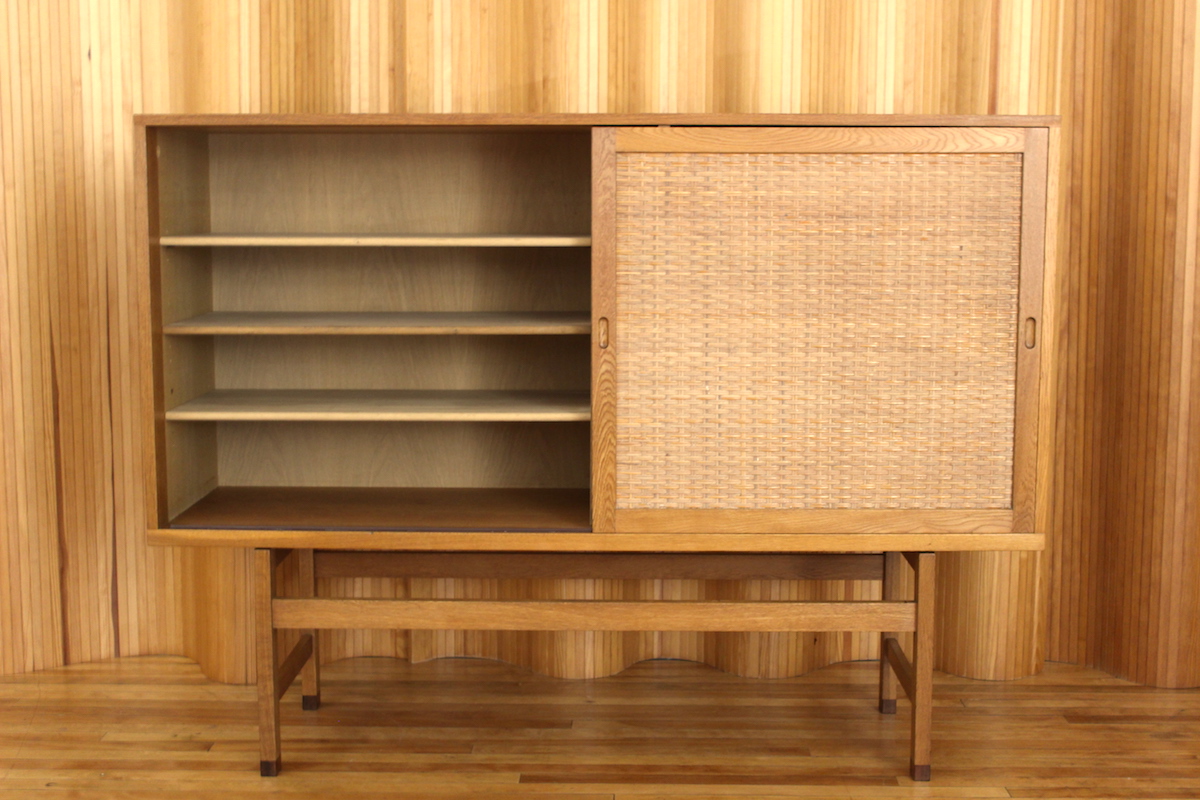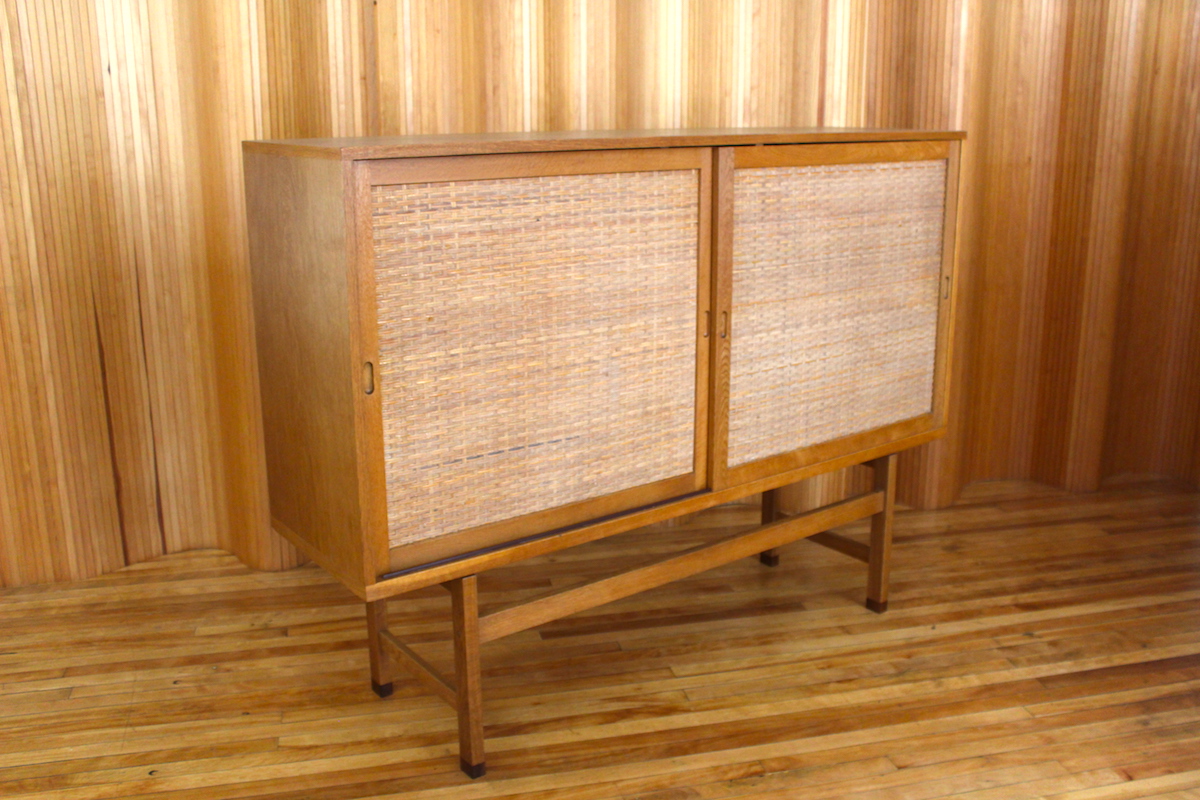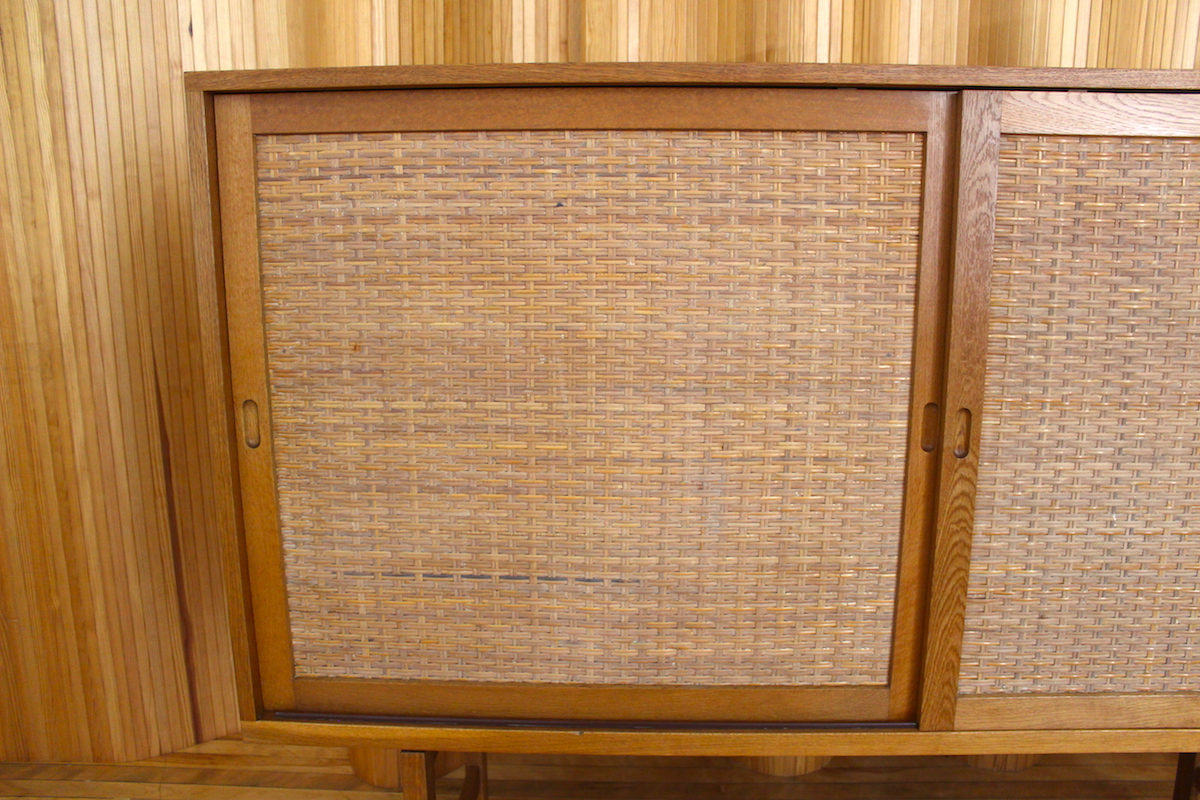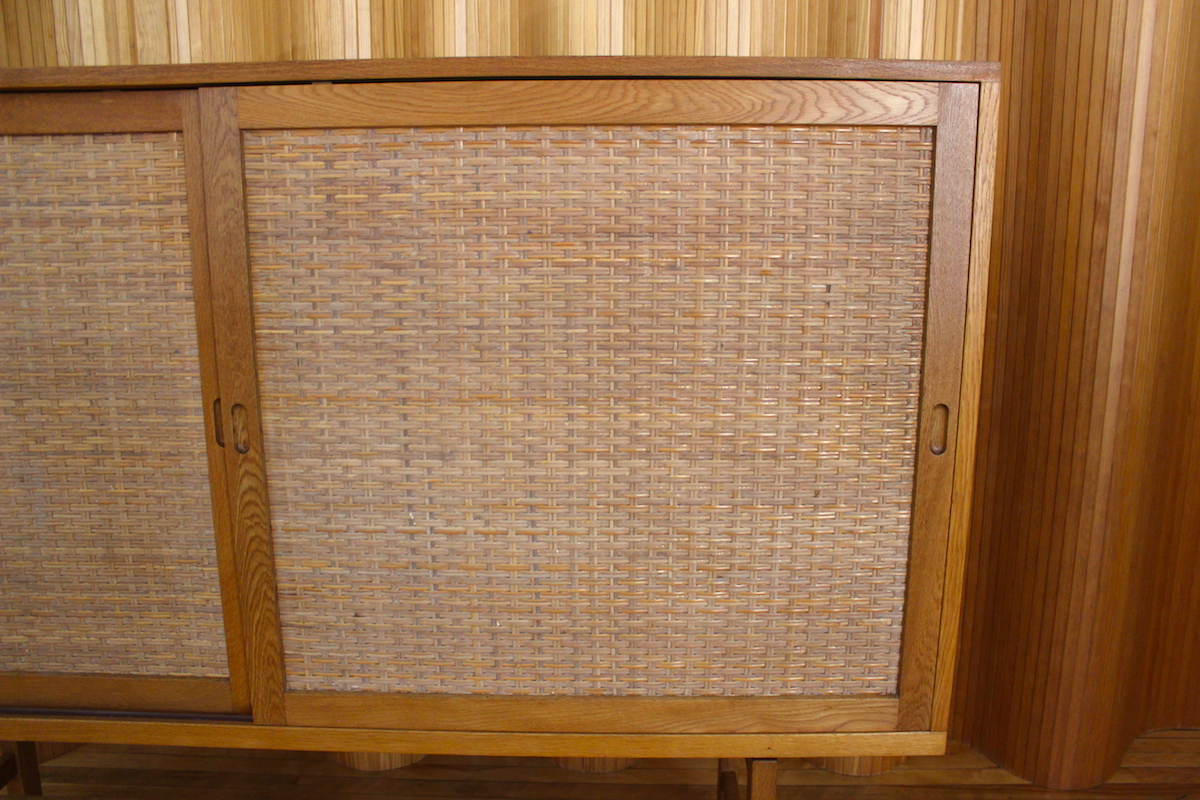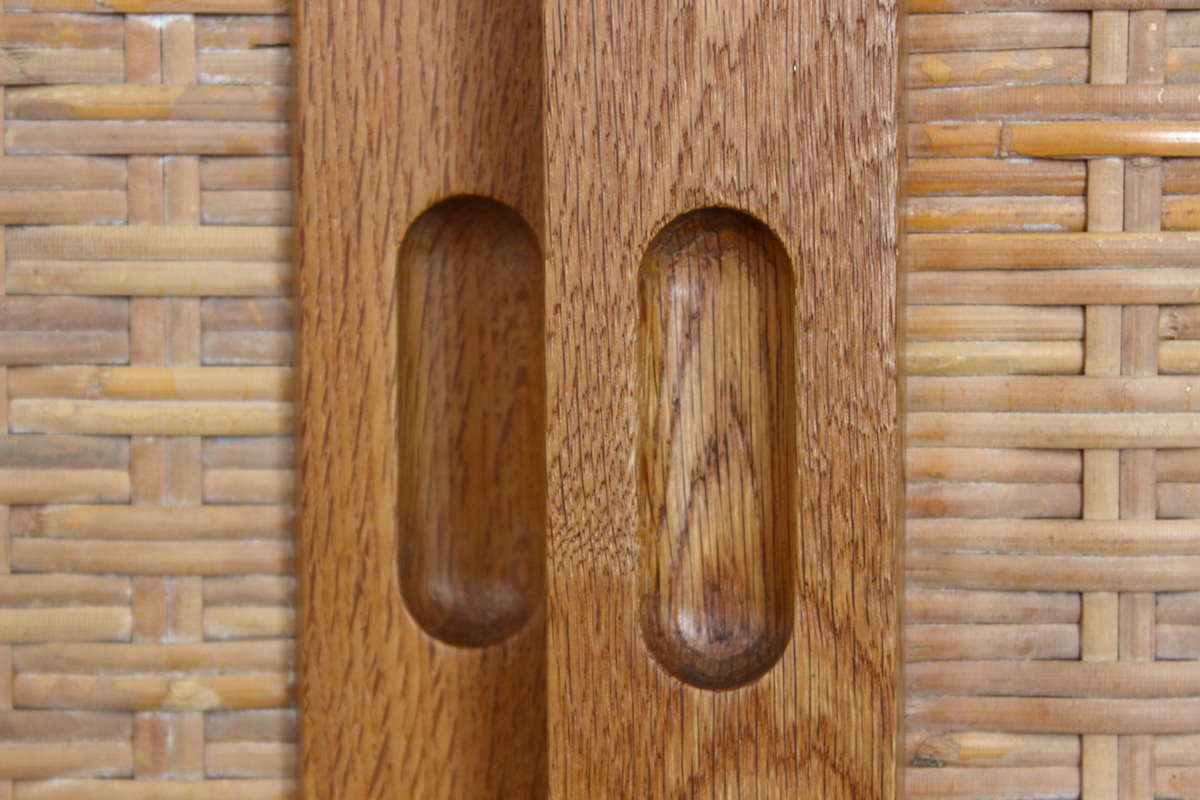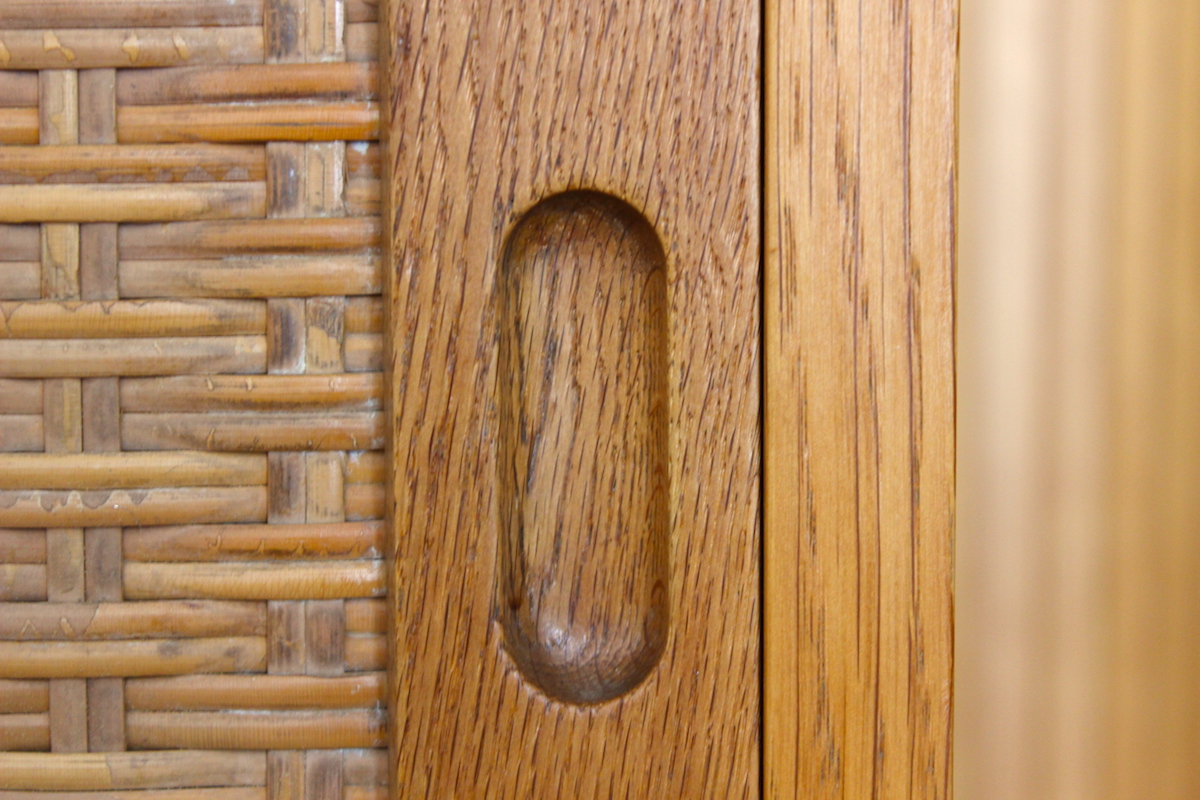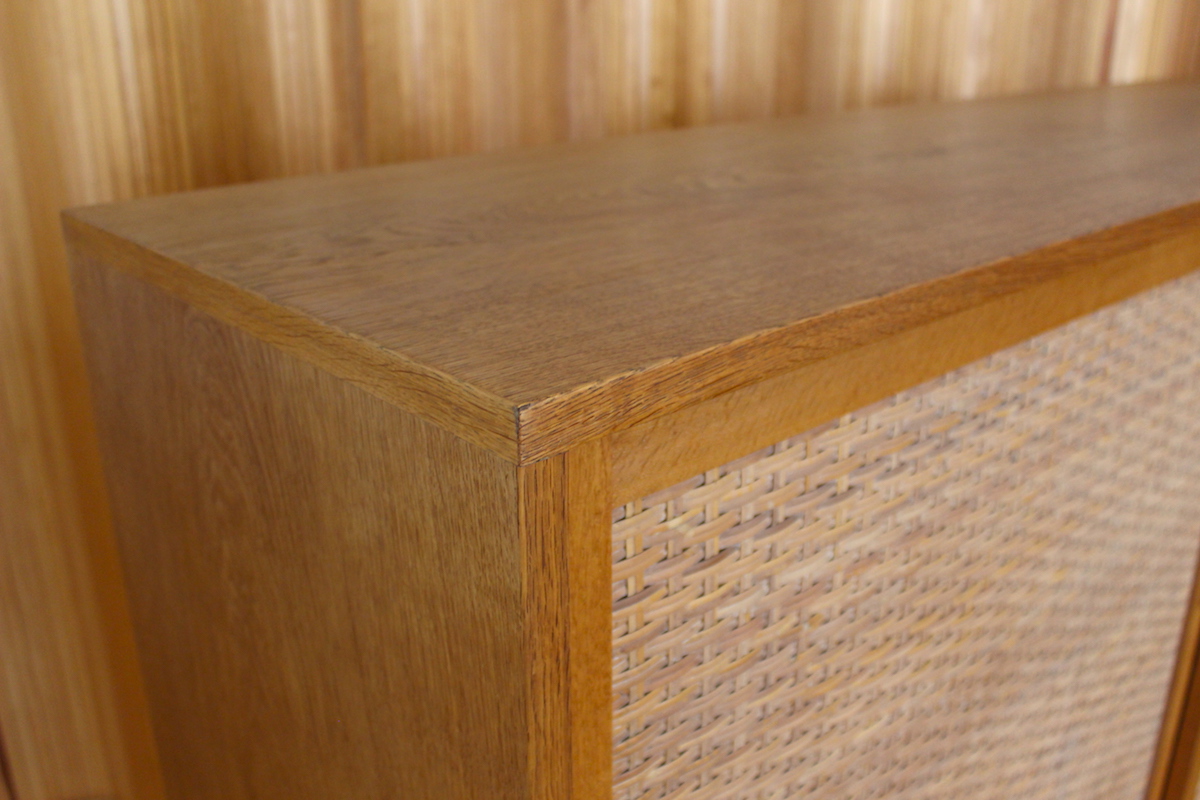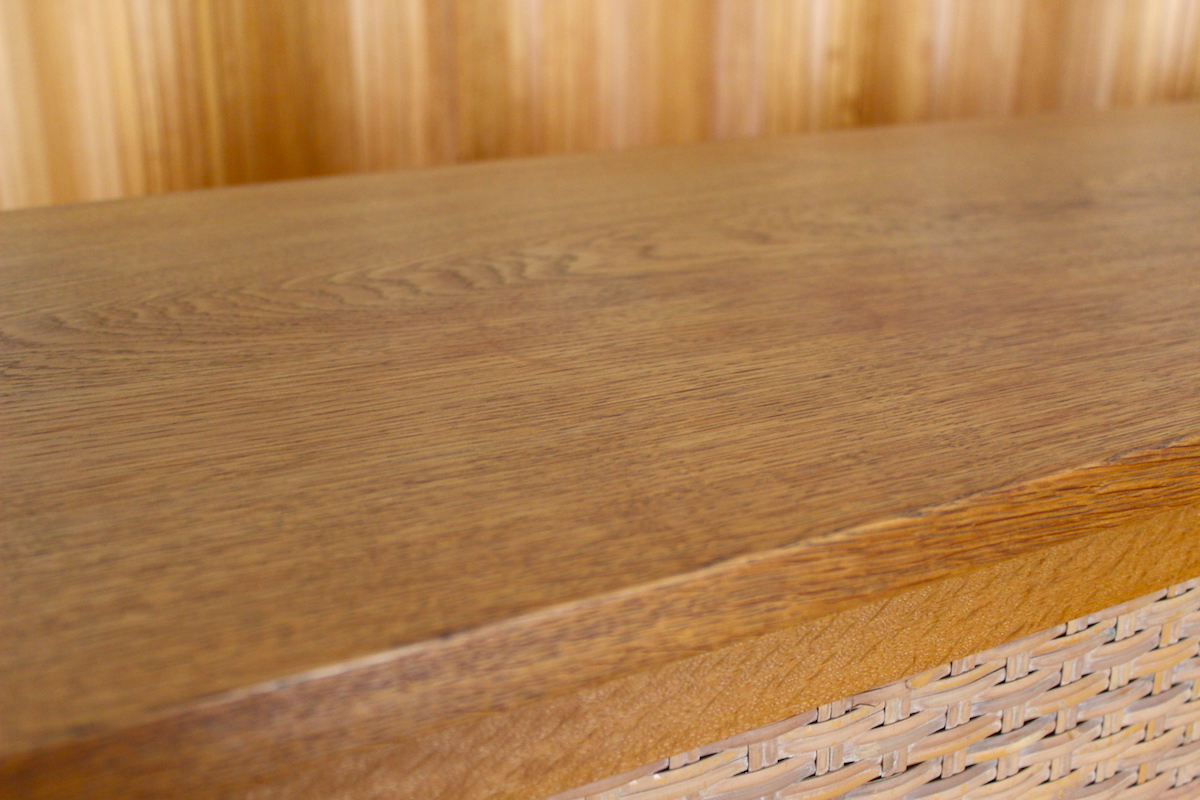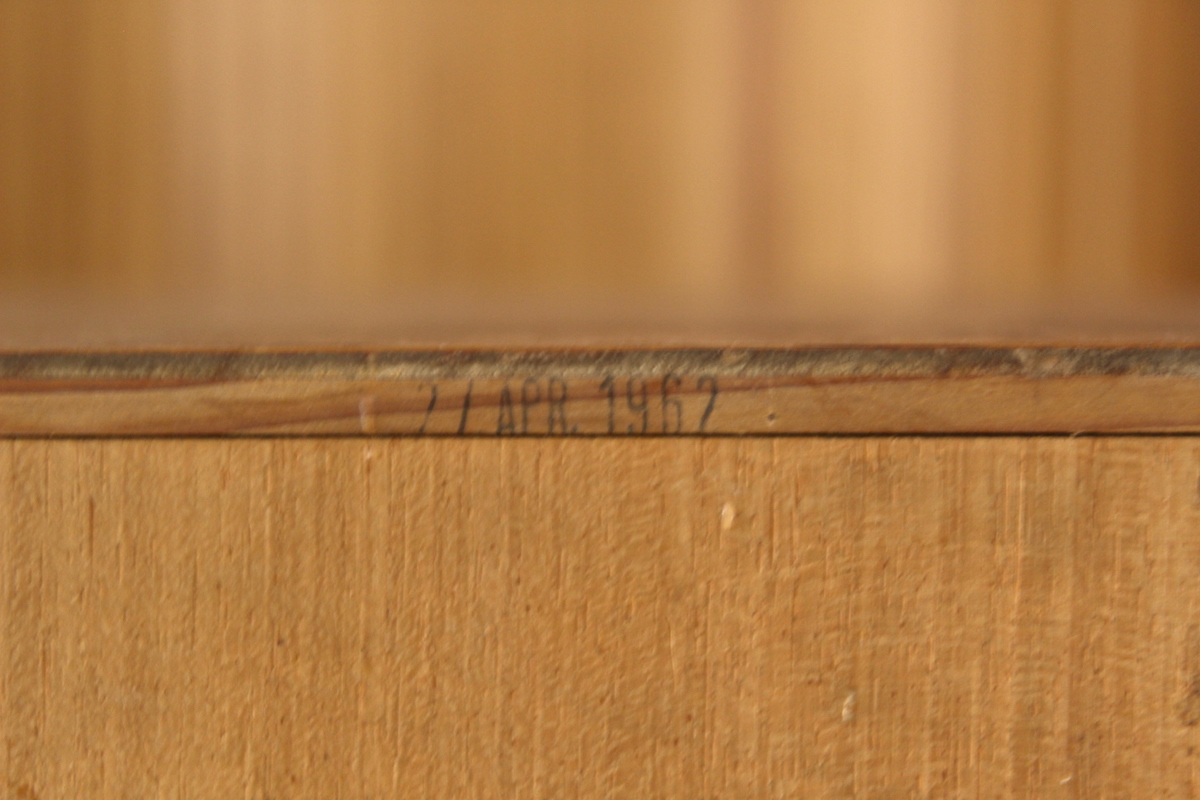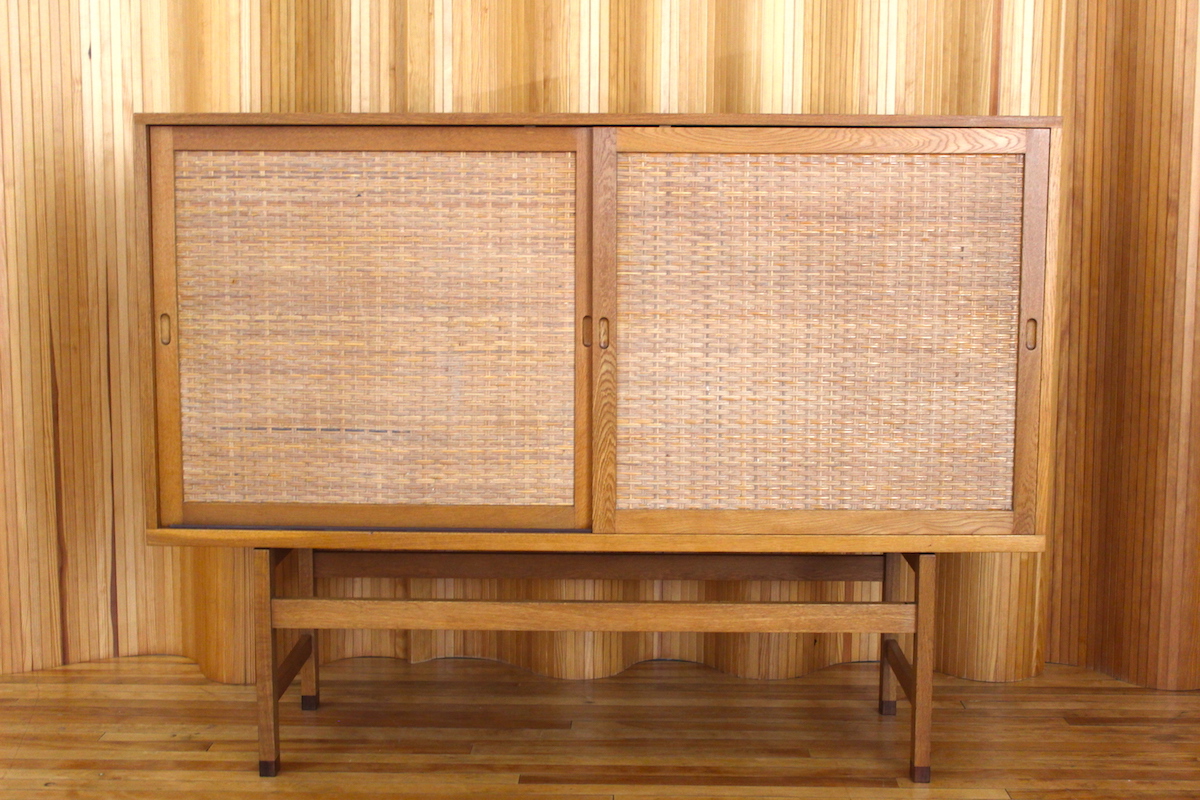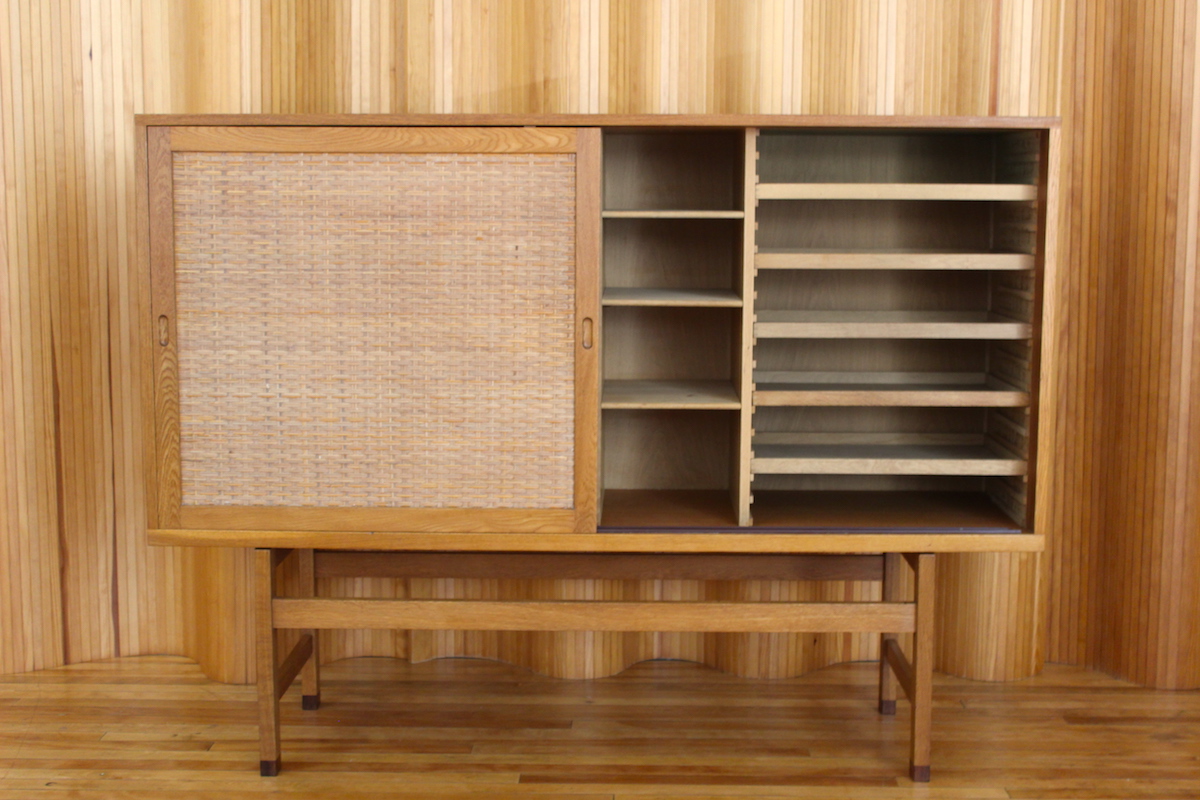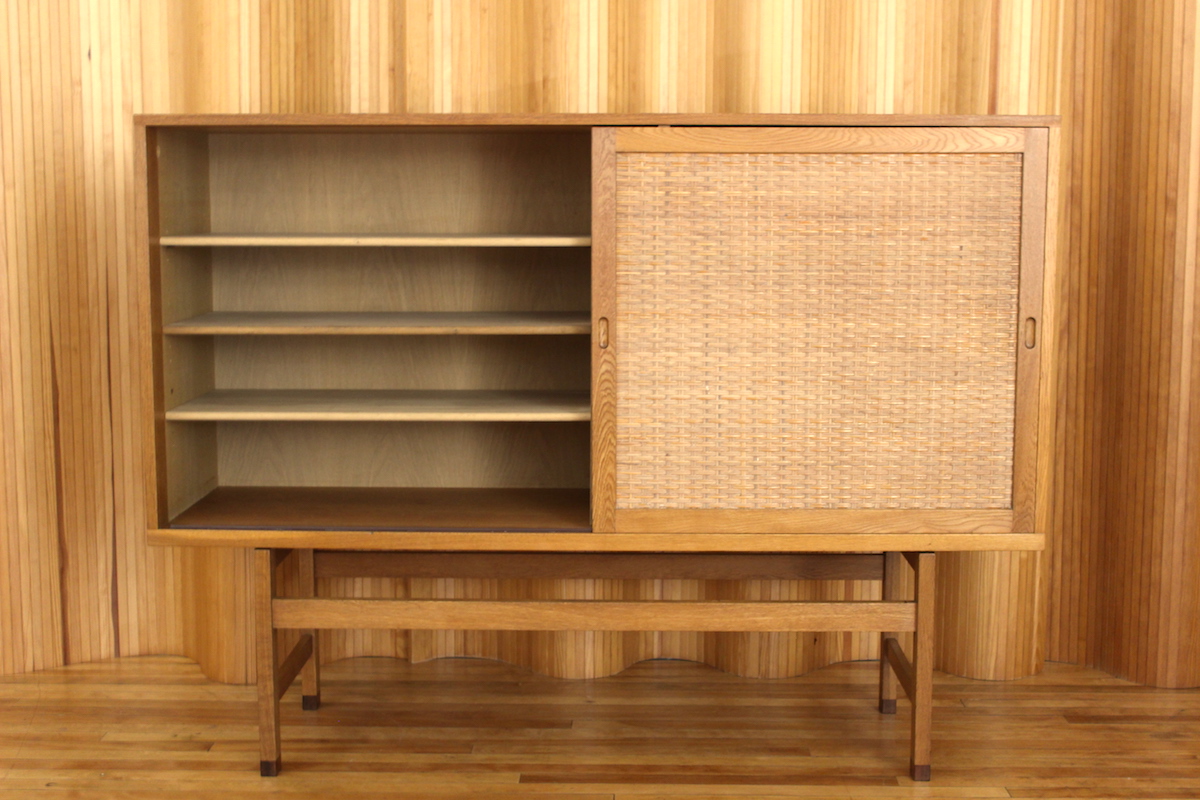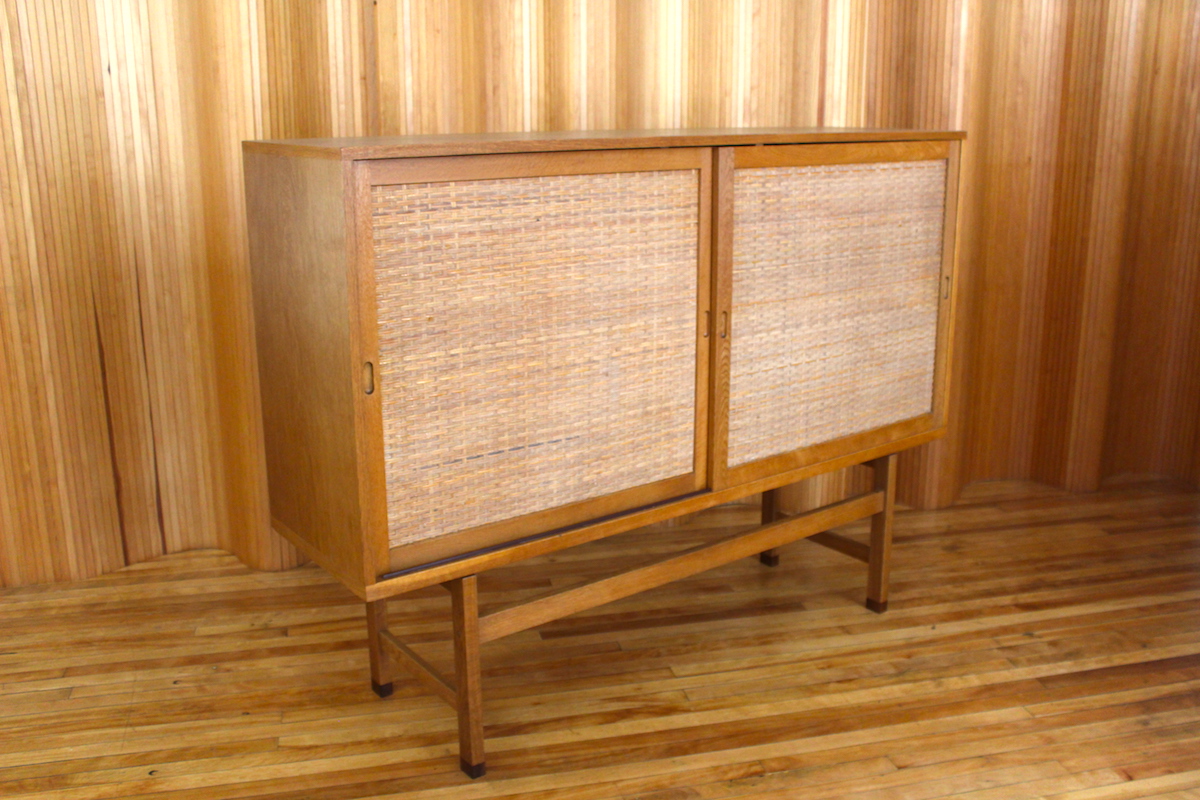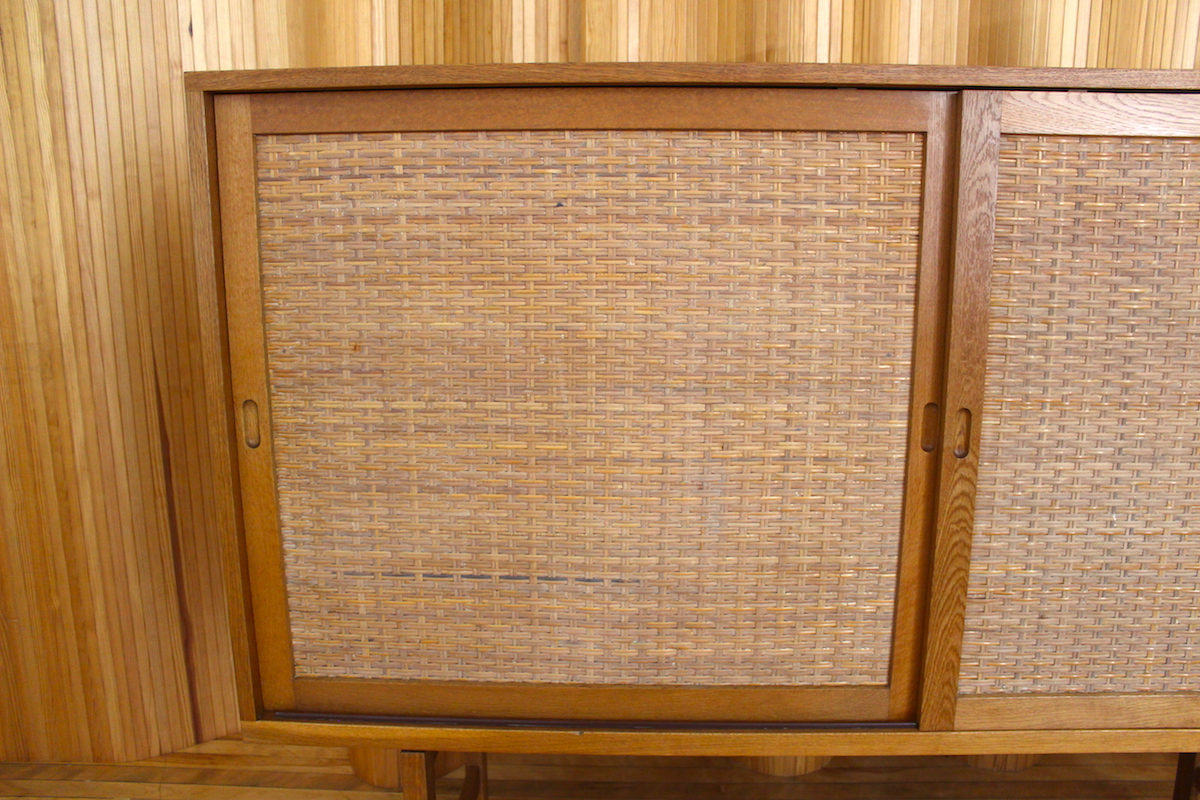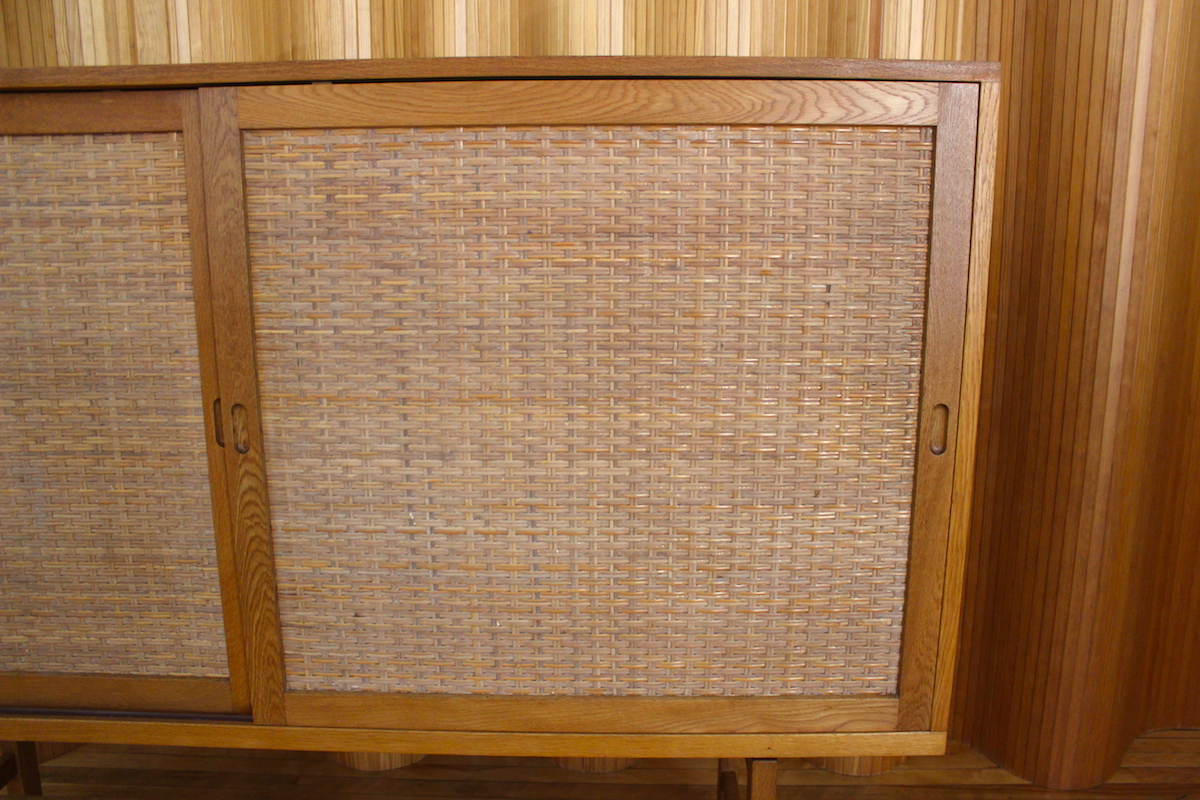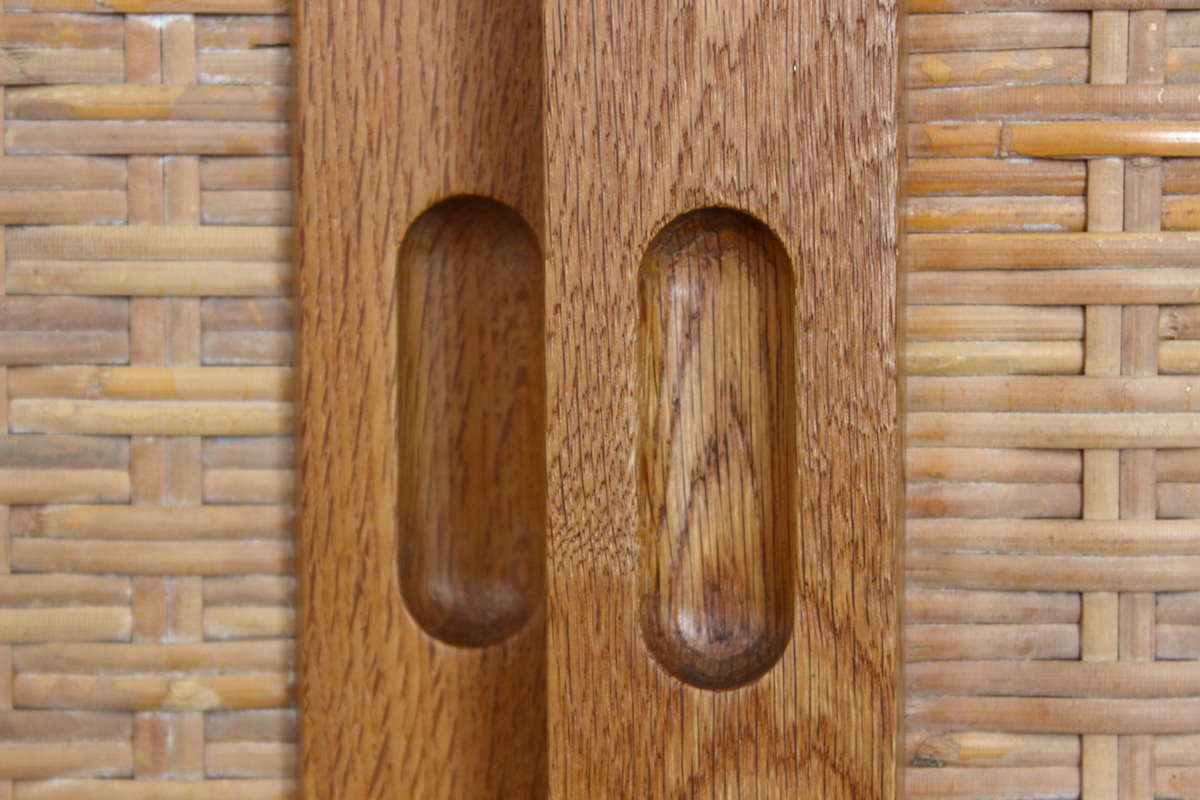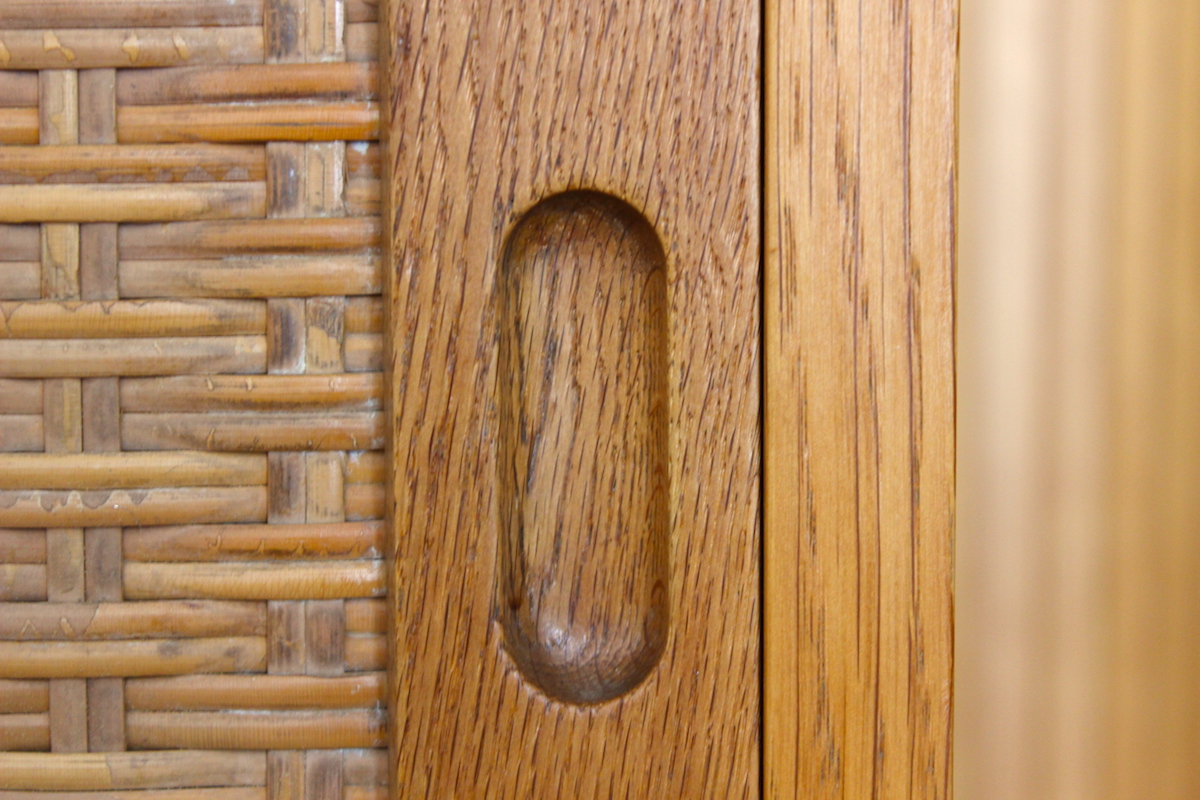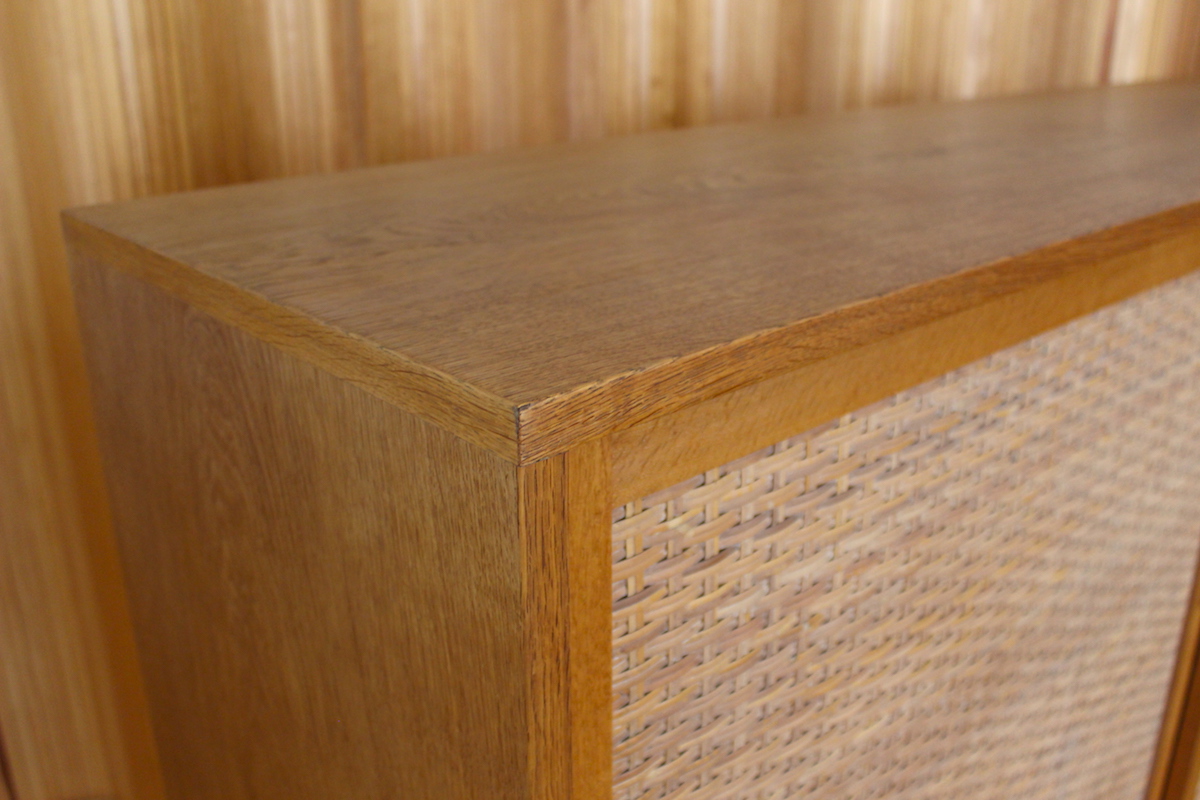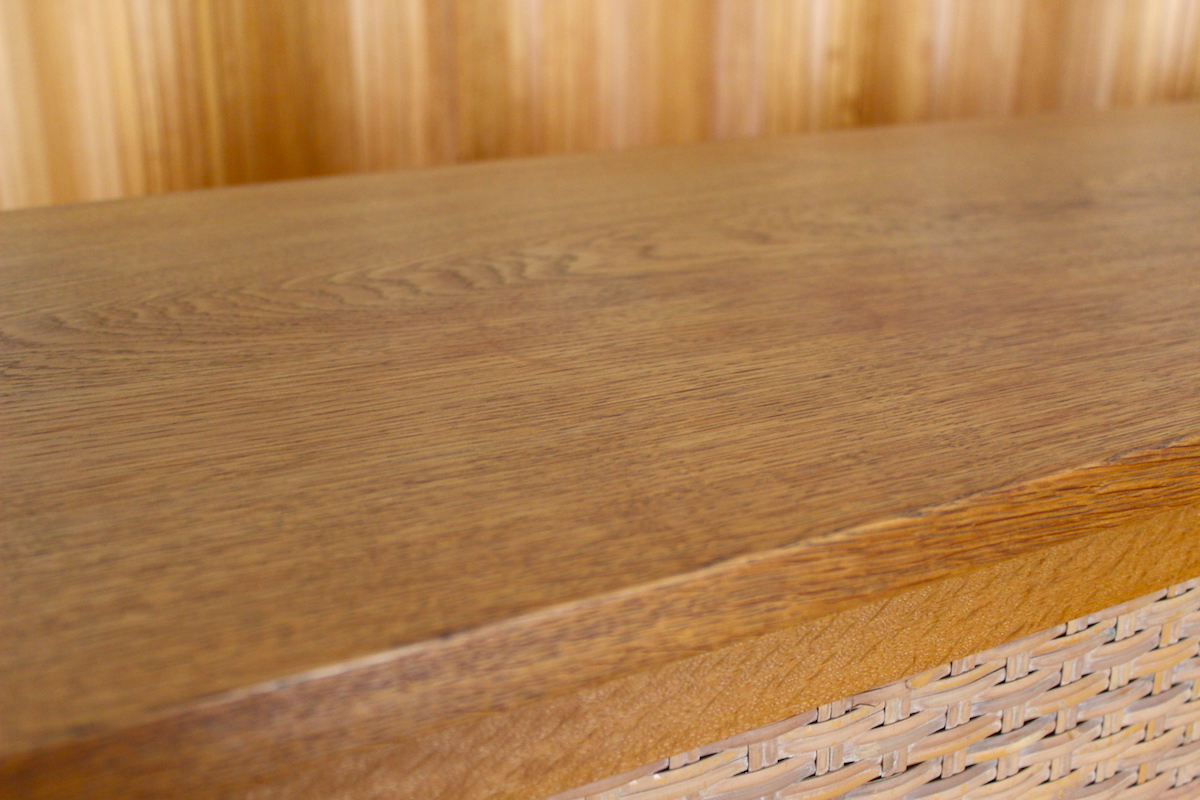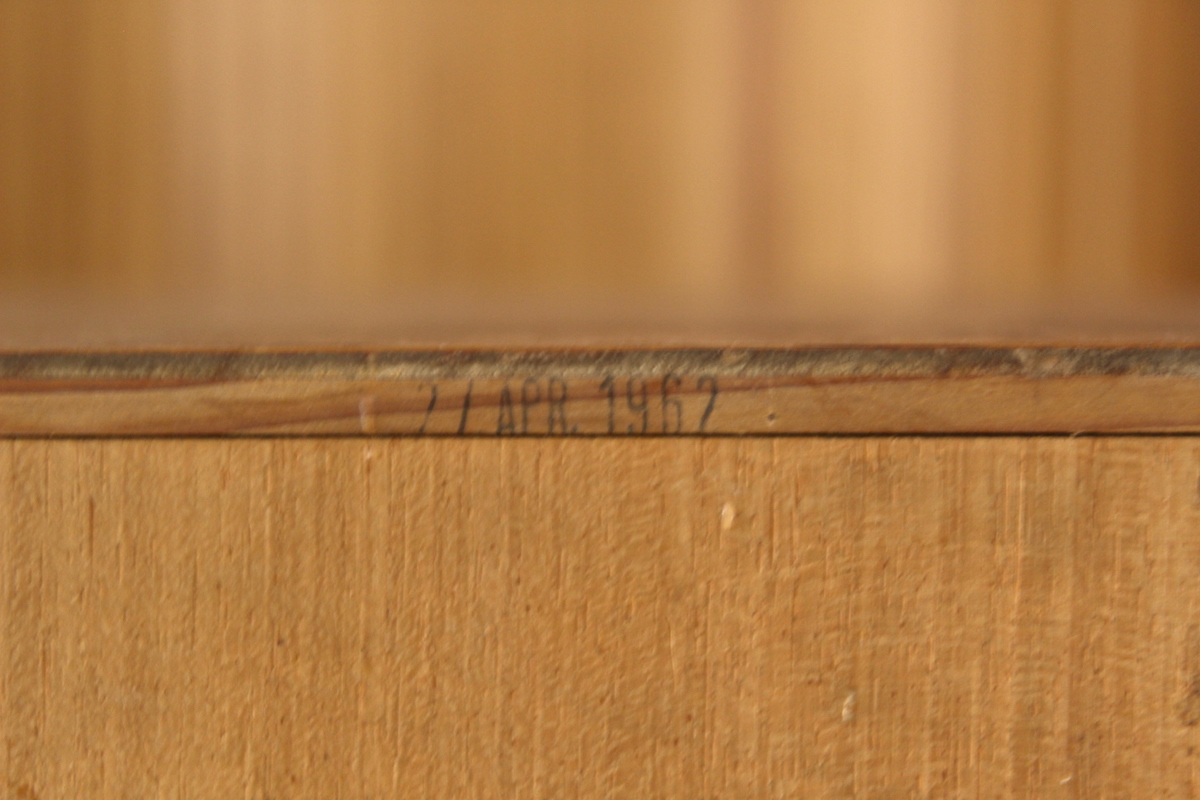 Rare Hans Wegner oak and rattan highboard - model RY33 - Ry Mobler
Description: Stunning and very rare oak highboard with sliding rattan doors.
Designer: Hans J Wegner
Manufacturer: Ry Mobler, Denmark
Date: Date stamped for 27th April 1962
Dimensions: Length 180cm; Depth 49cm; Height 134cm
Condition: Excellent, vintage condition - showing just minor wear from use. The oak is a lovely rich colour. Excellent detailing - note the contrasting rosewood detail to the bottom of the legs. Great storage. There is a very faint ring mark on the top of the cabinet - mentioned only for absolute accuracy and doesn't detract in any way.
A stunning example of this very rare design.