Pair of Arne Jacobsen rosewood Ant chairs - Model 3100 - Fritz Hansen, Denmark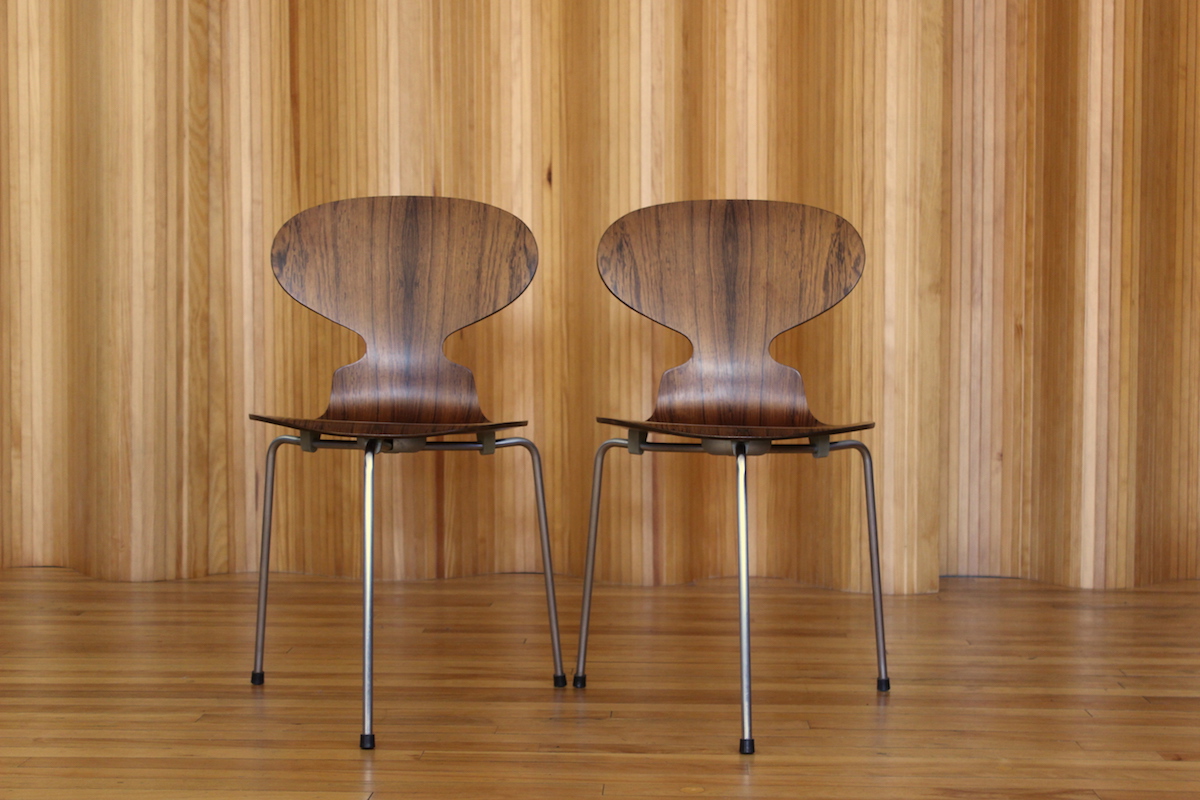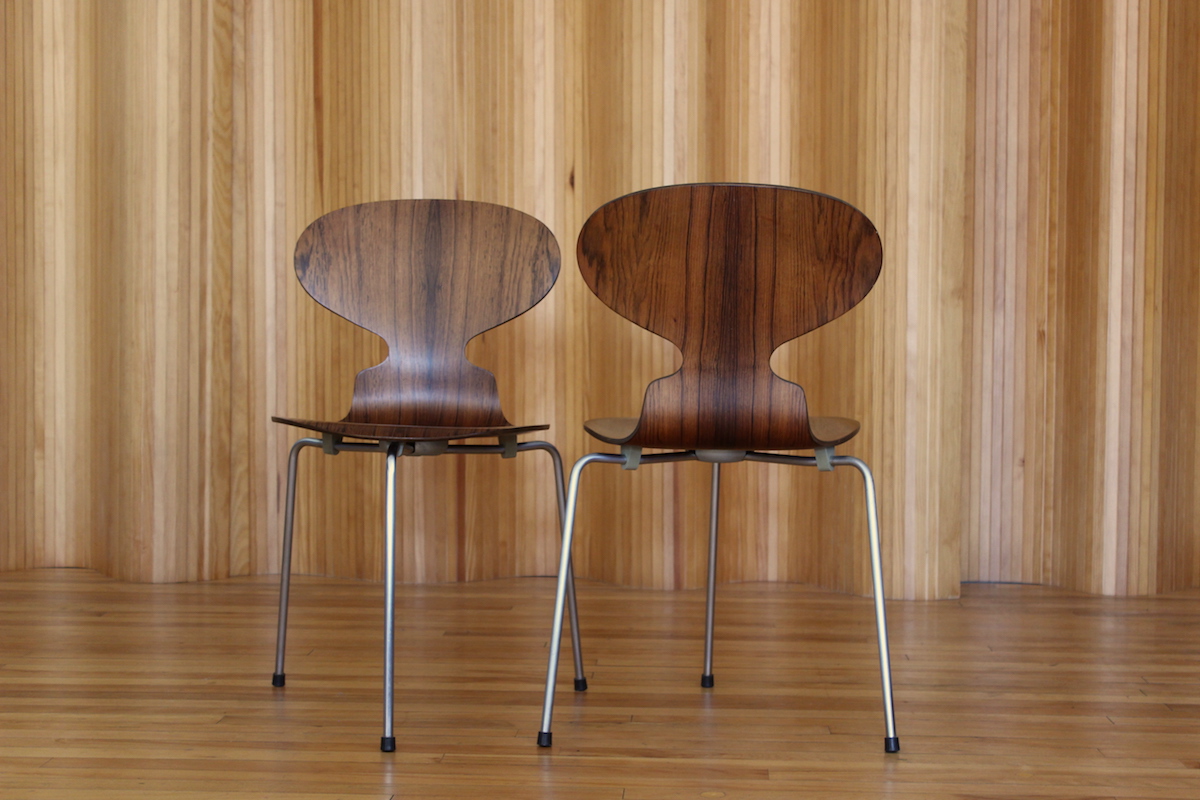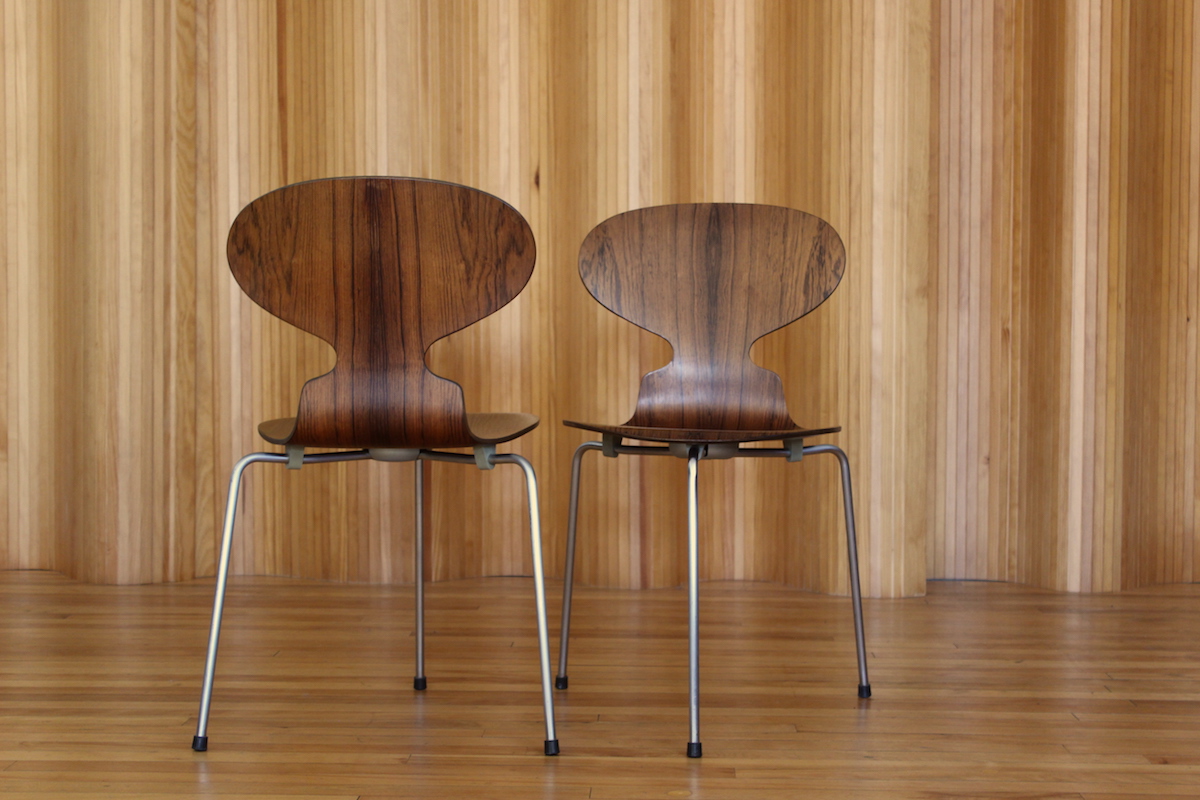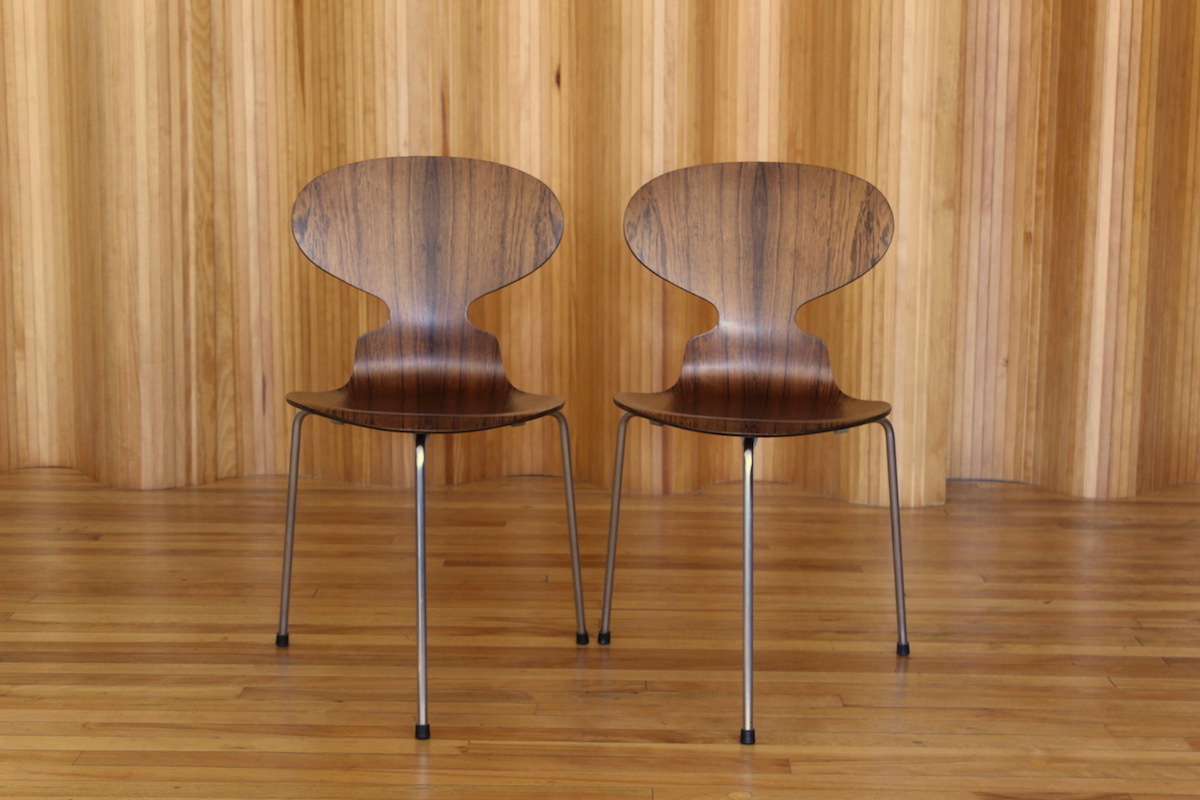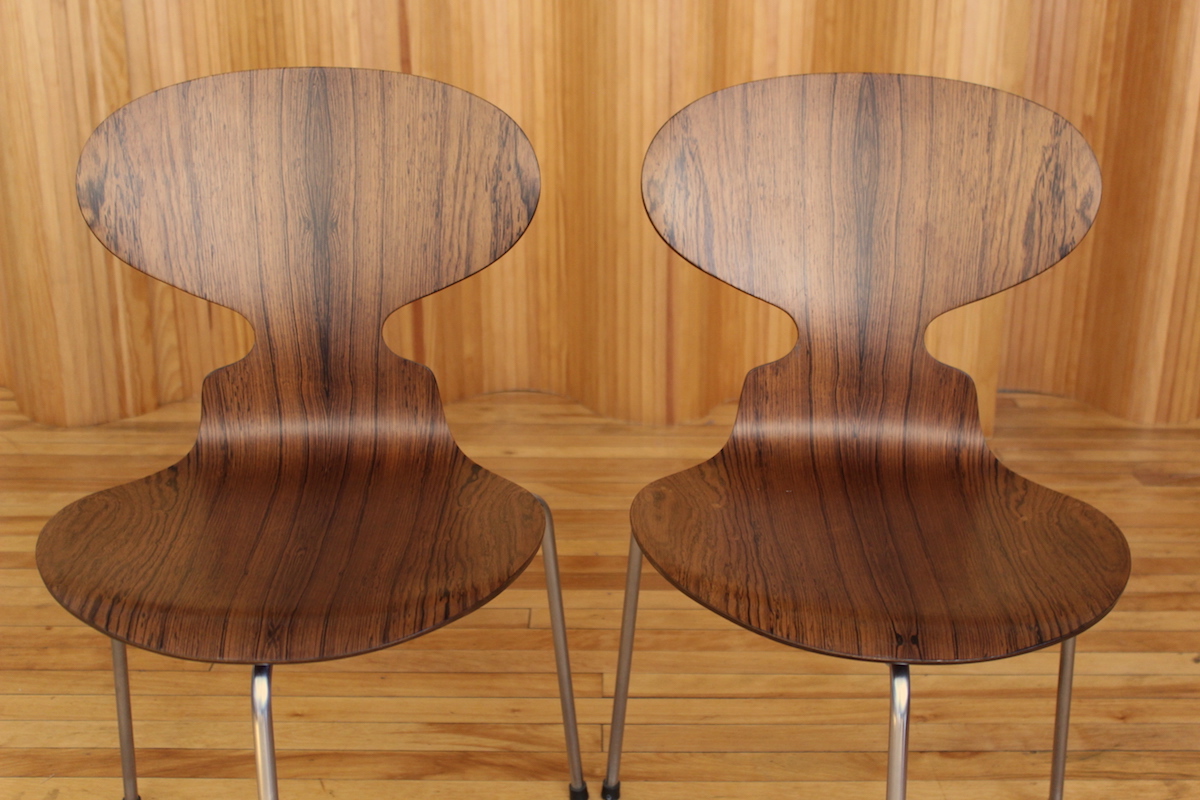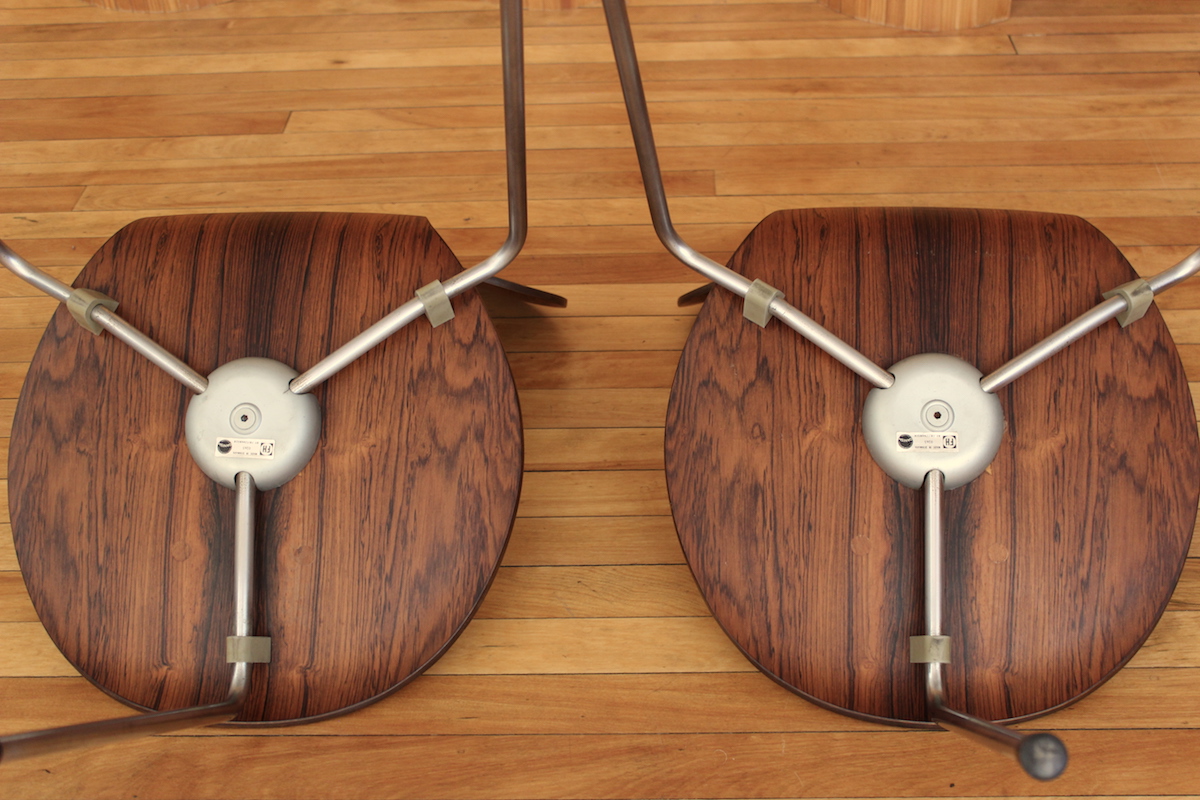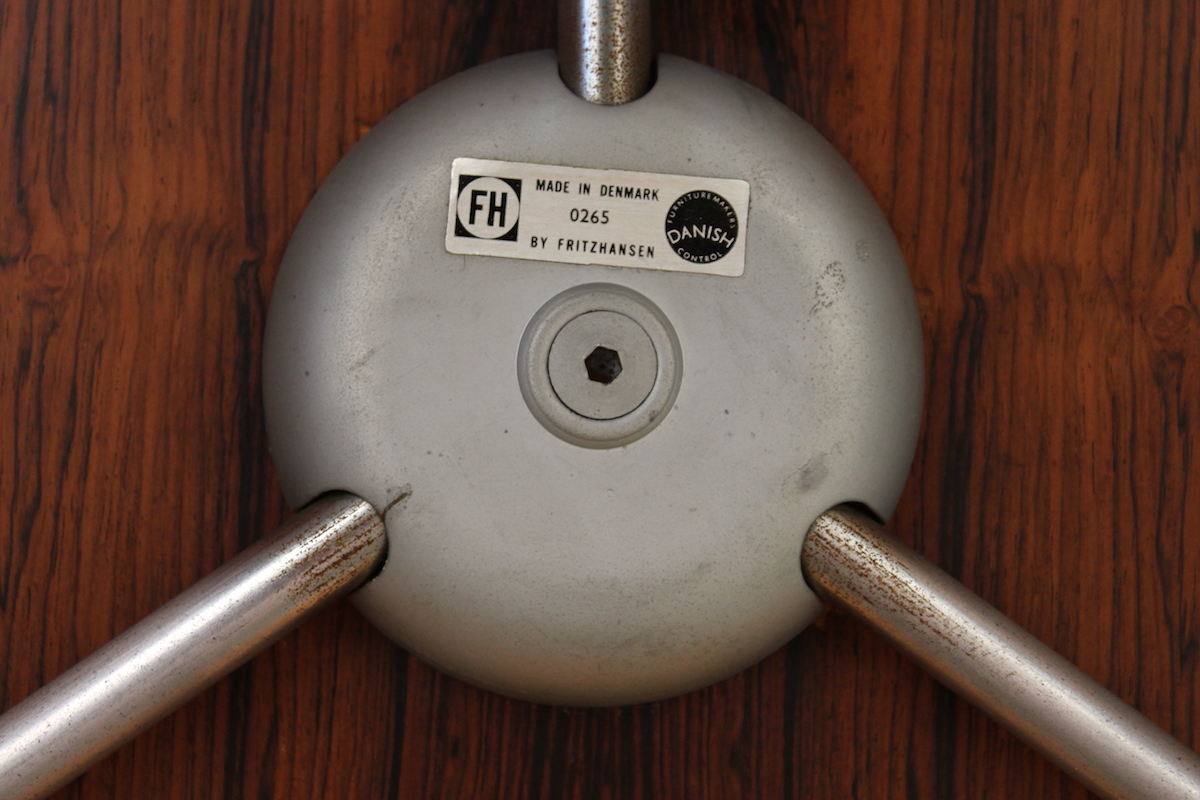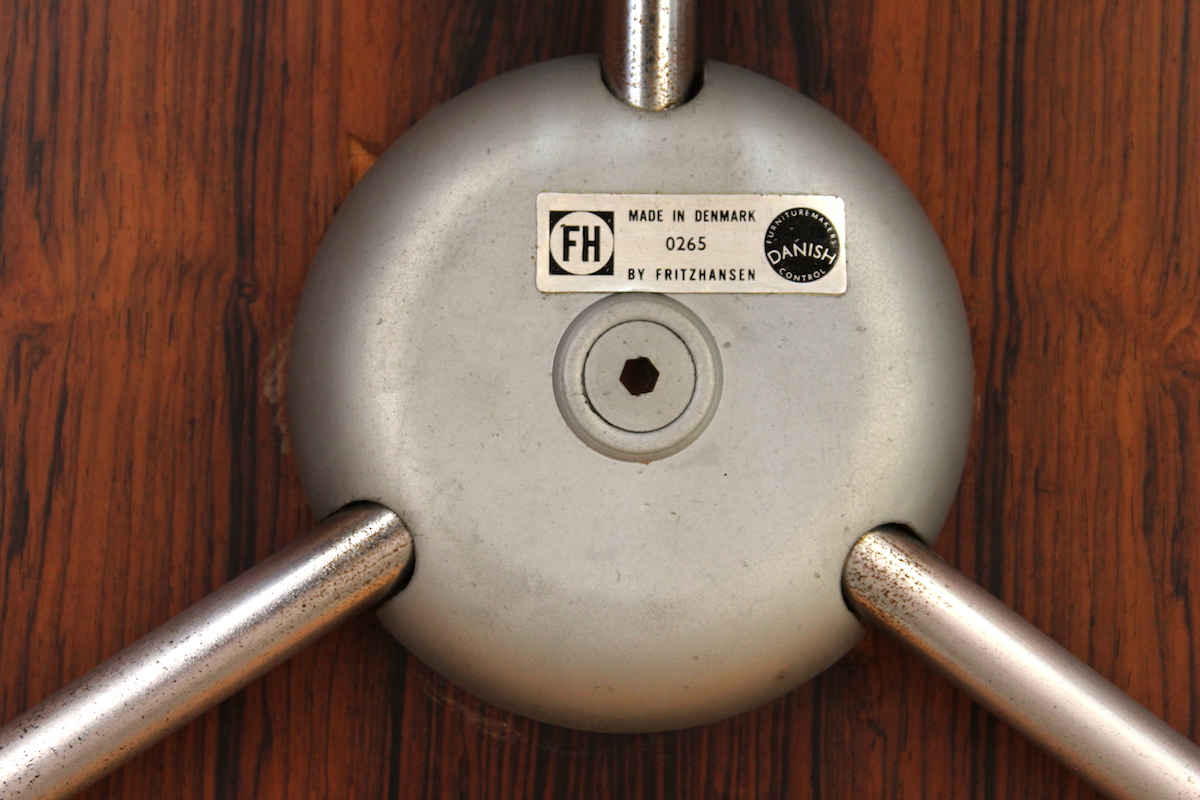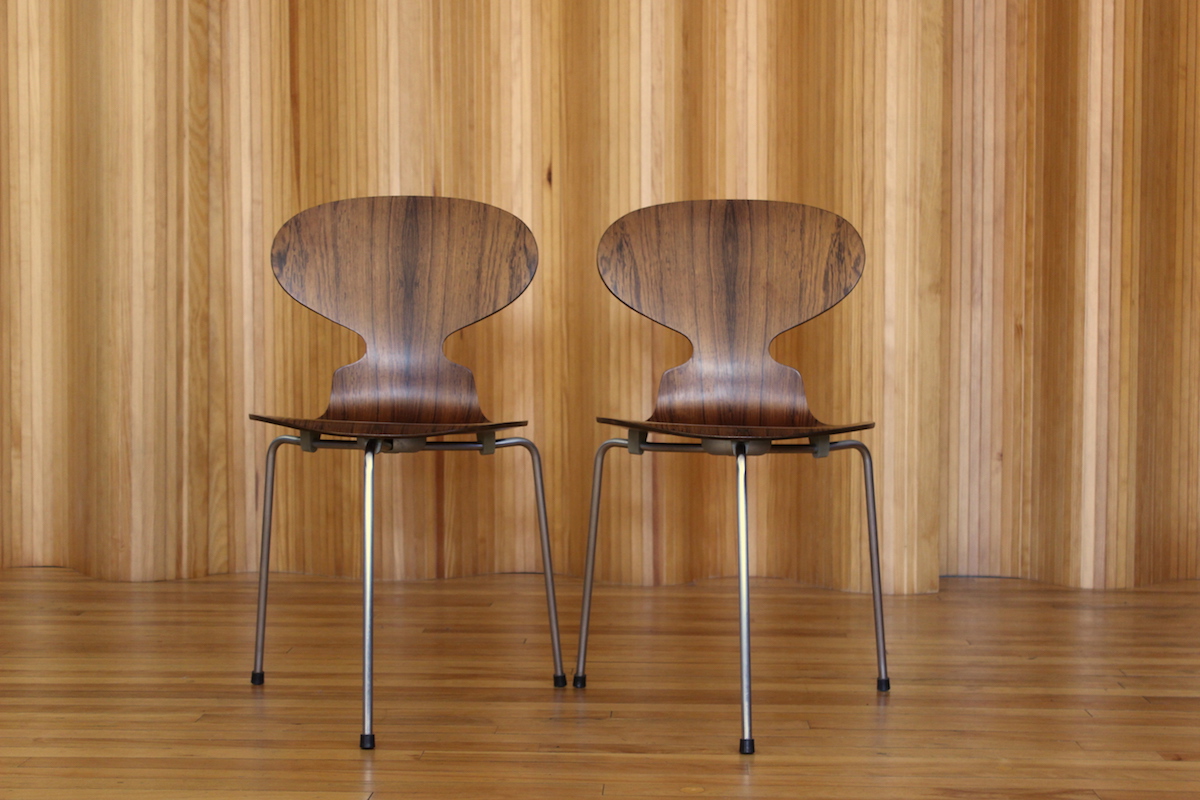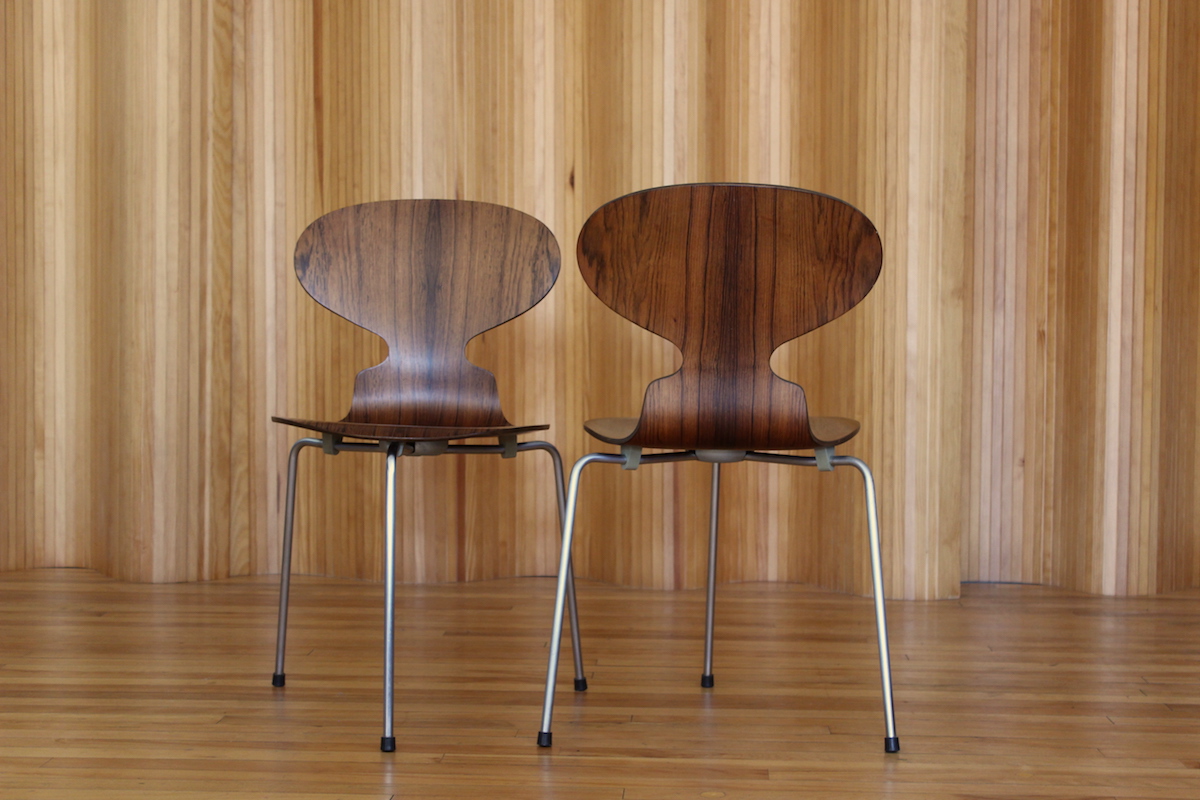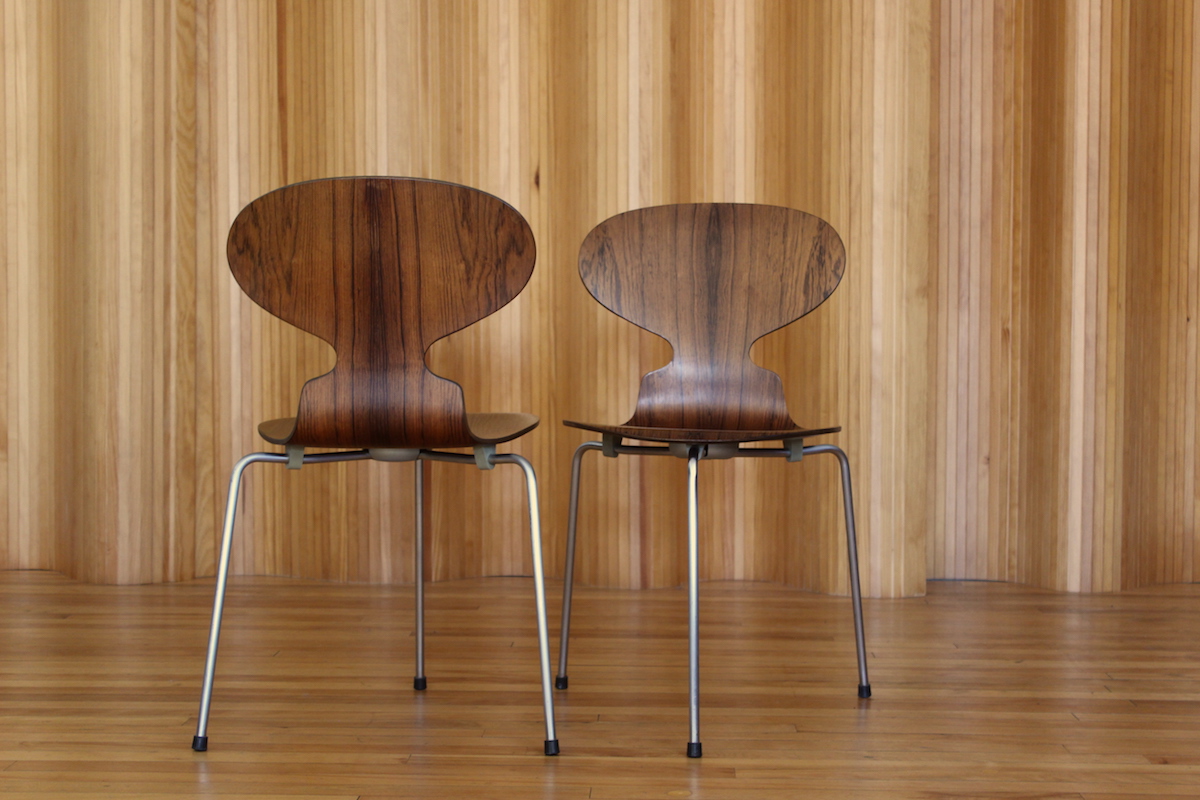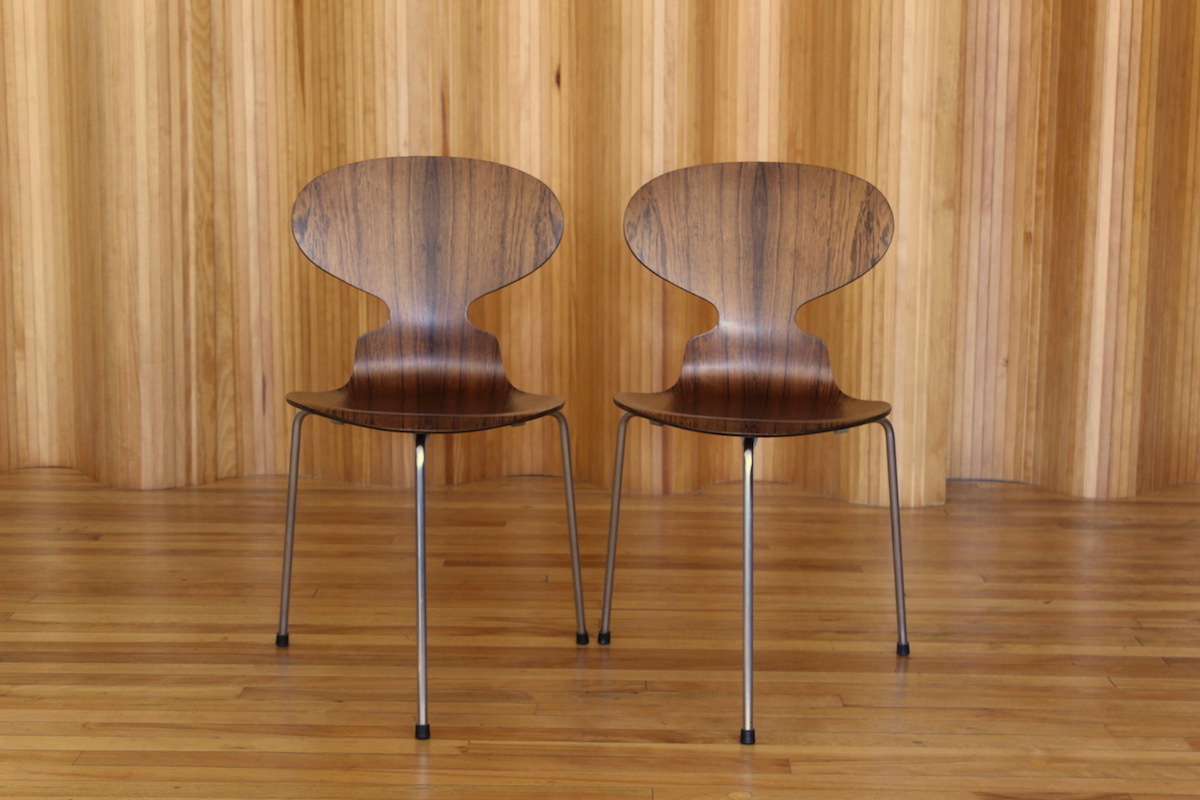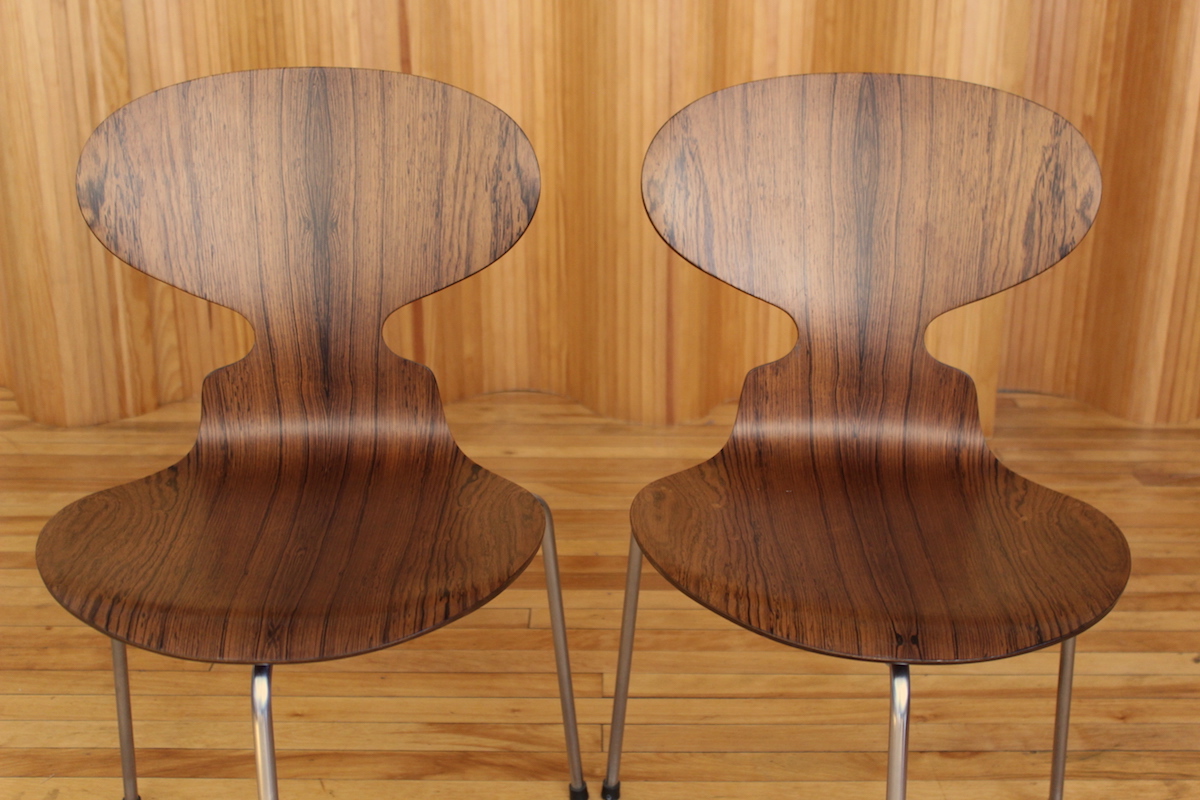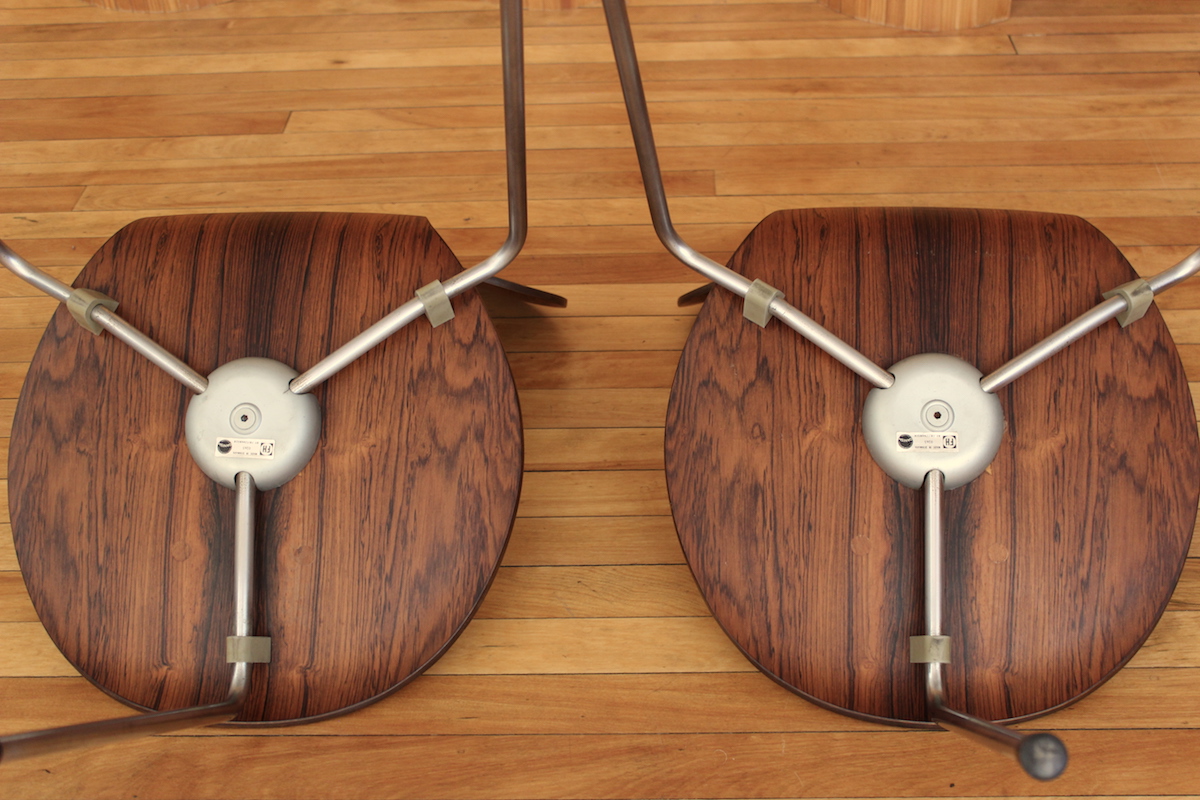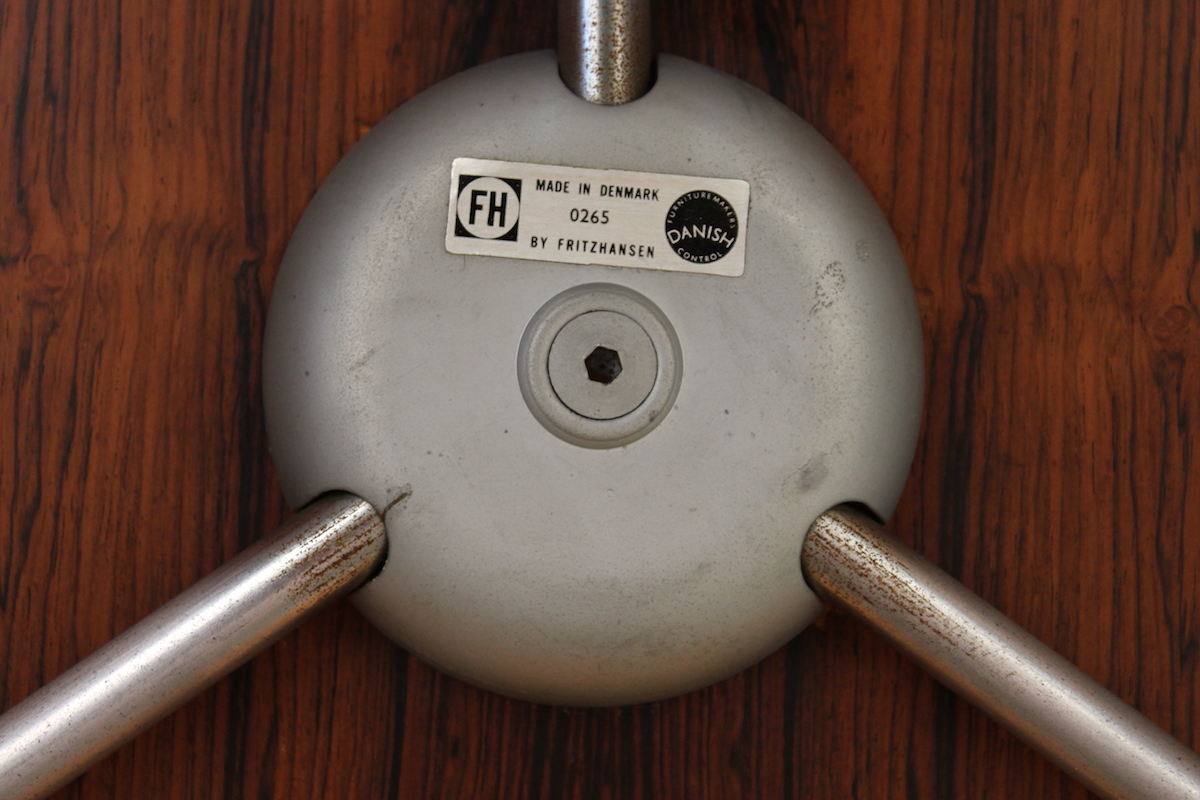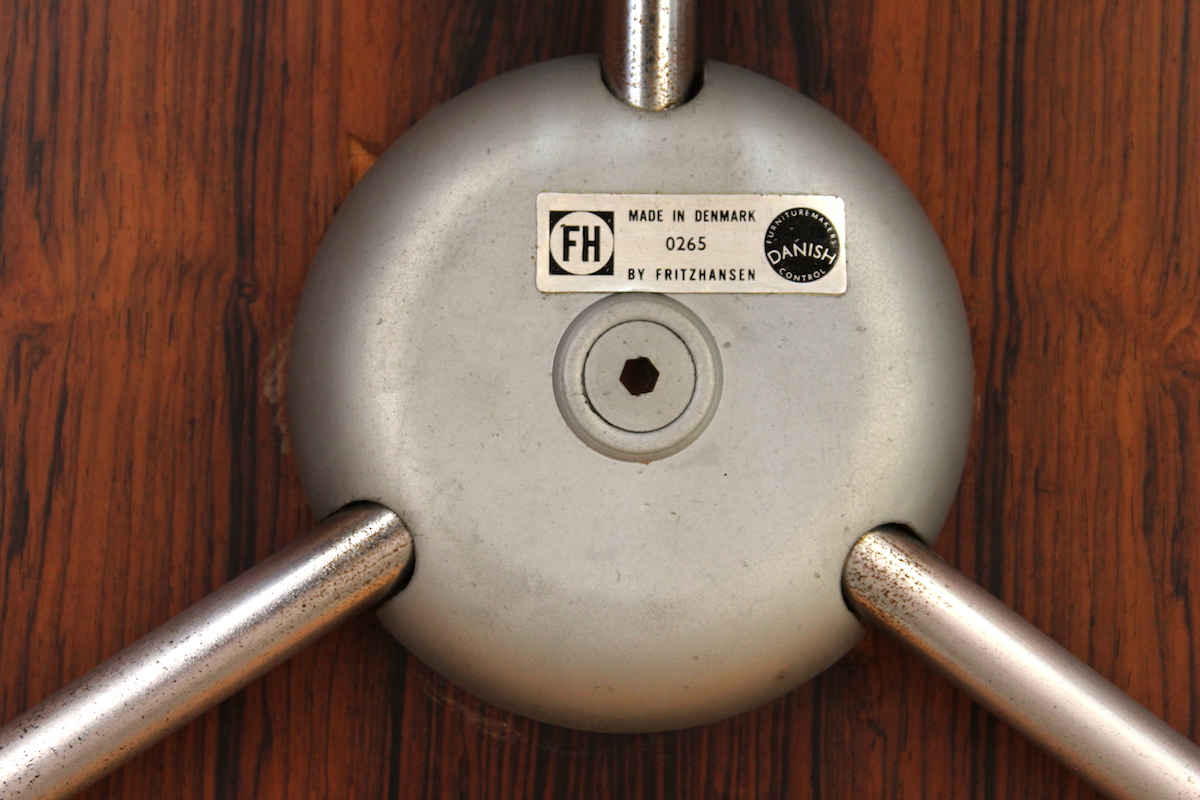 Pair of Arne Jacobsen rosewood Ant chairs - Model 3100 - Fritz Hansen, Denmark
Description: Original pair of rosewood 'Ant' chairs - Model 3100.
Designer: Arne Jacobsen
Manufacturer: Fritz Hansen Denmark
Date: 1951 - these examples are date stamped for February 1965.
Dimensions: Width 51cm: Depth: 51cm: Height 76cm.
Condition: Excellent, vintage condition. The rosewood is a lovely rich colour with stunning grain pattern. Chrome plated legs in great condition. Original rubber shock mounts in excellent condition. Structurally strong.
Stunning examples.