Arne Jacobsen rosewood seven series chair - Model 3207 - Fritz Hansen, Denmark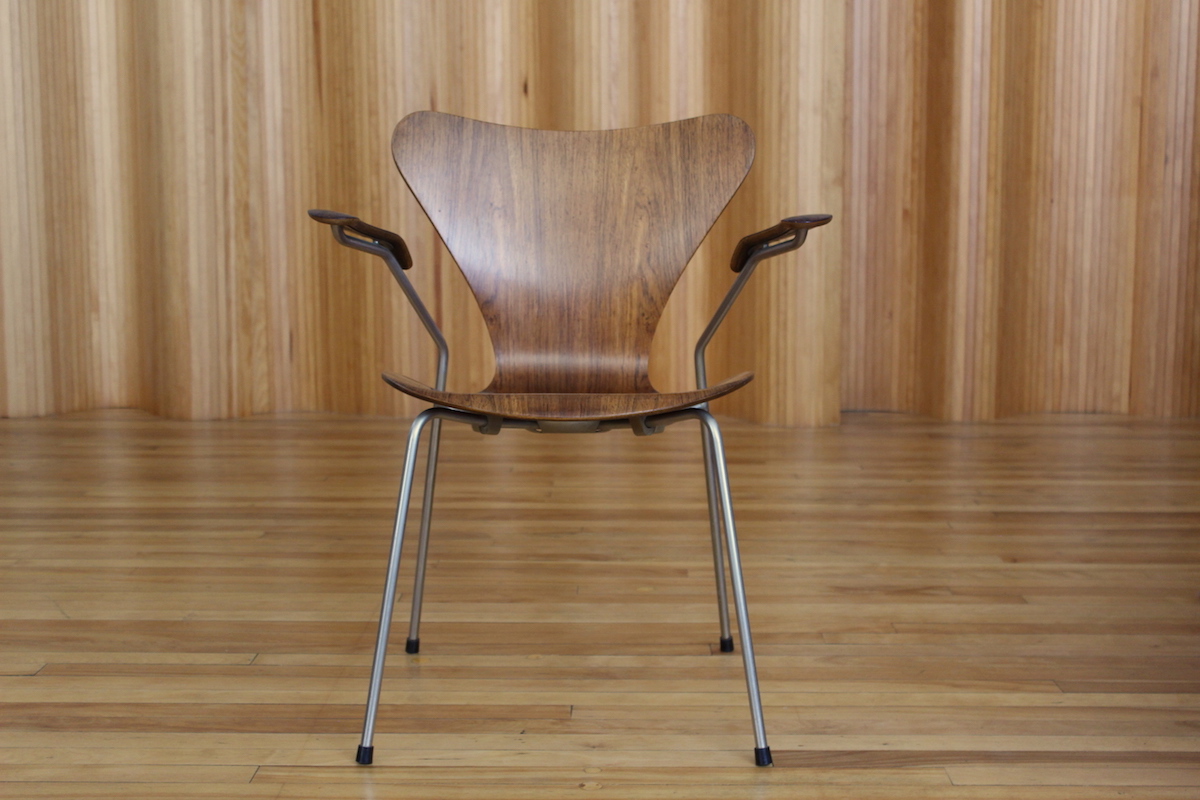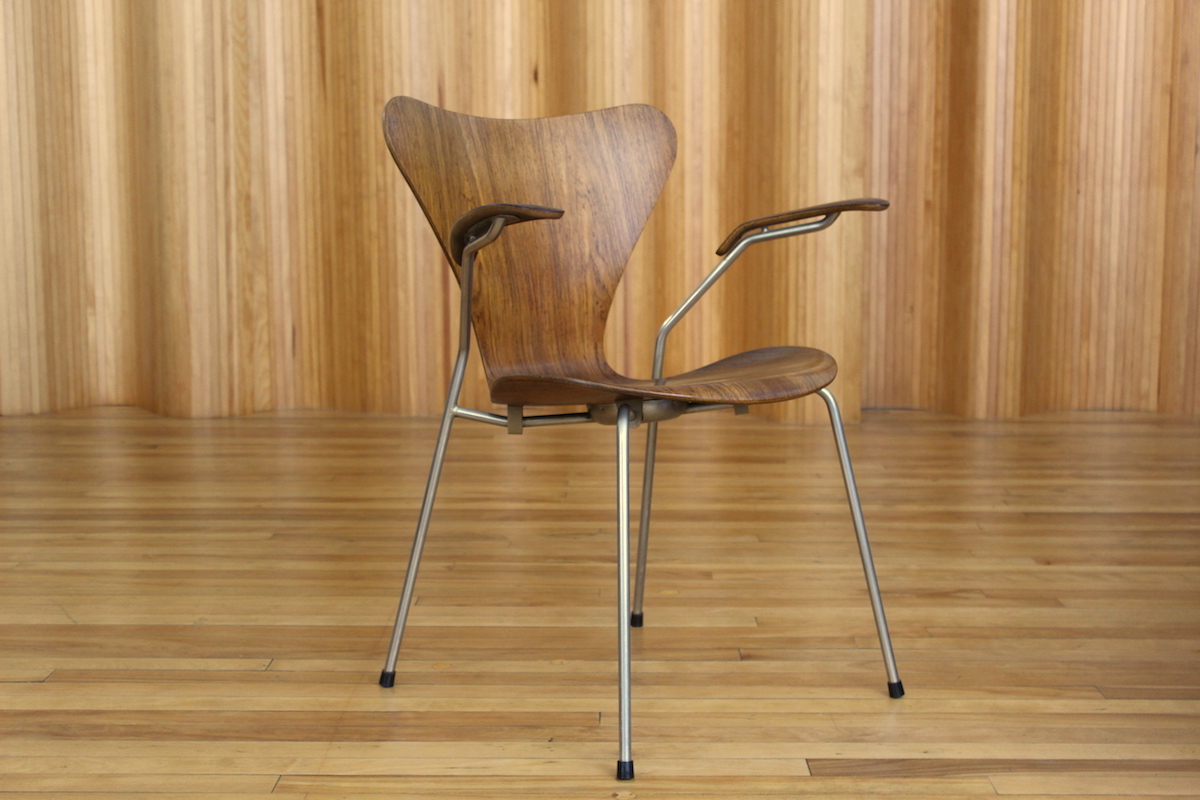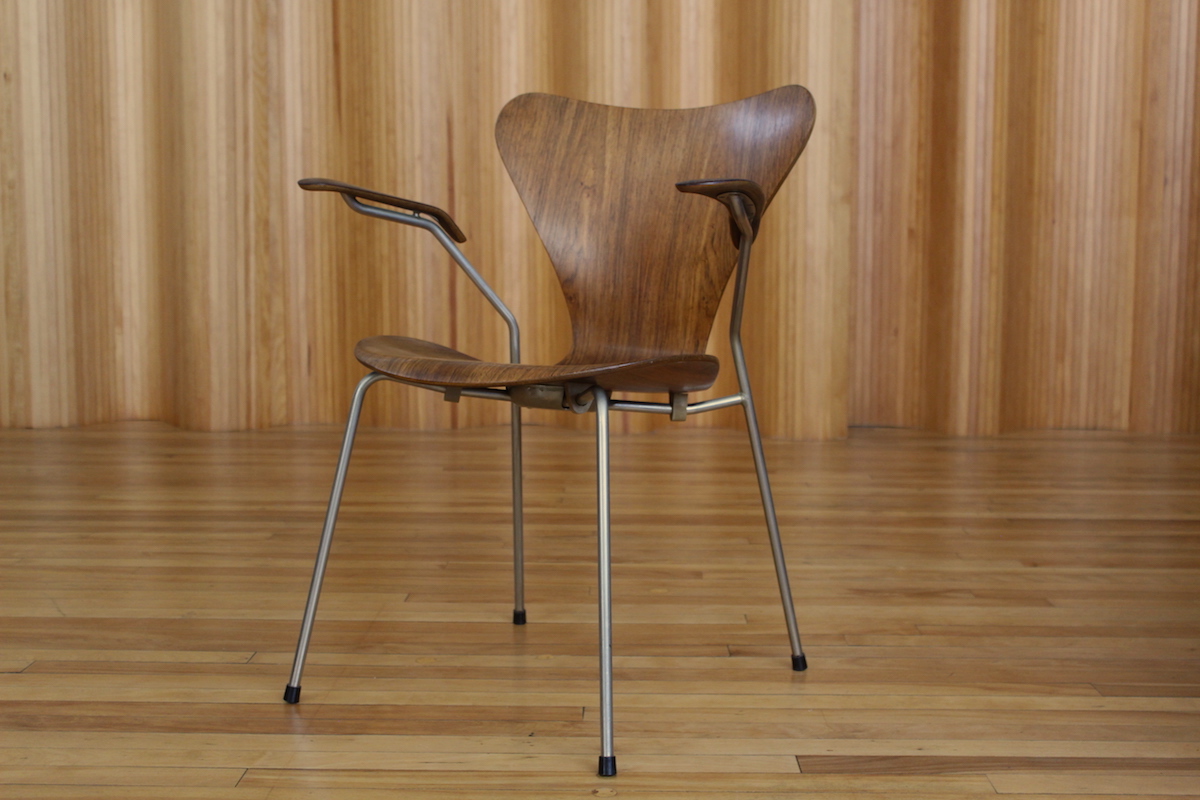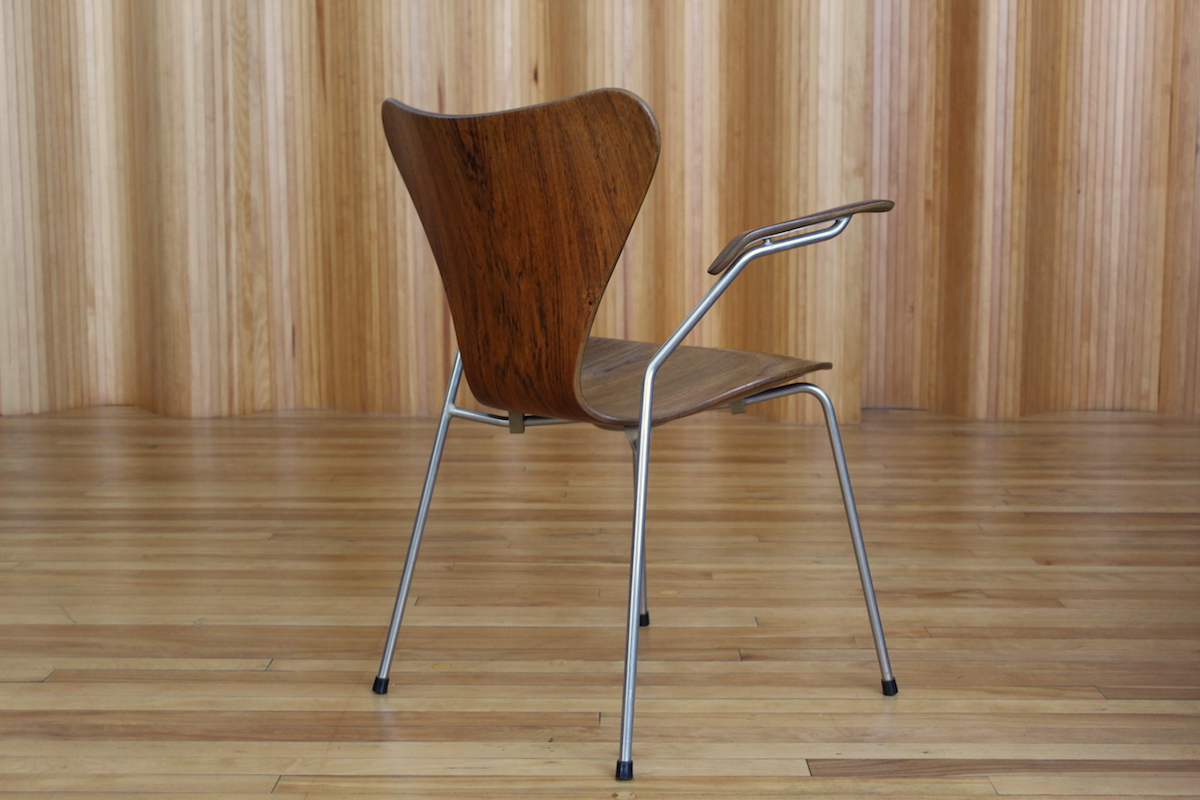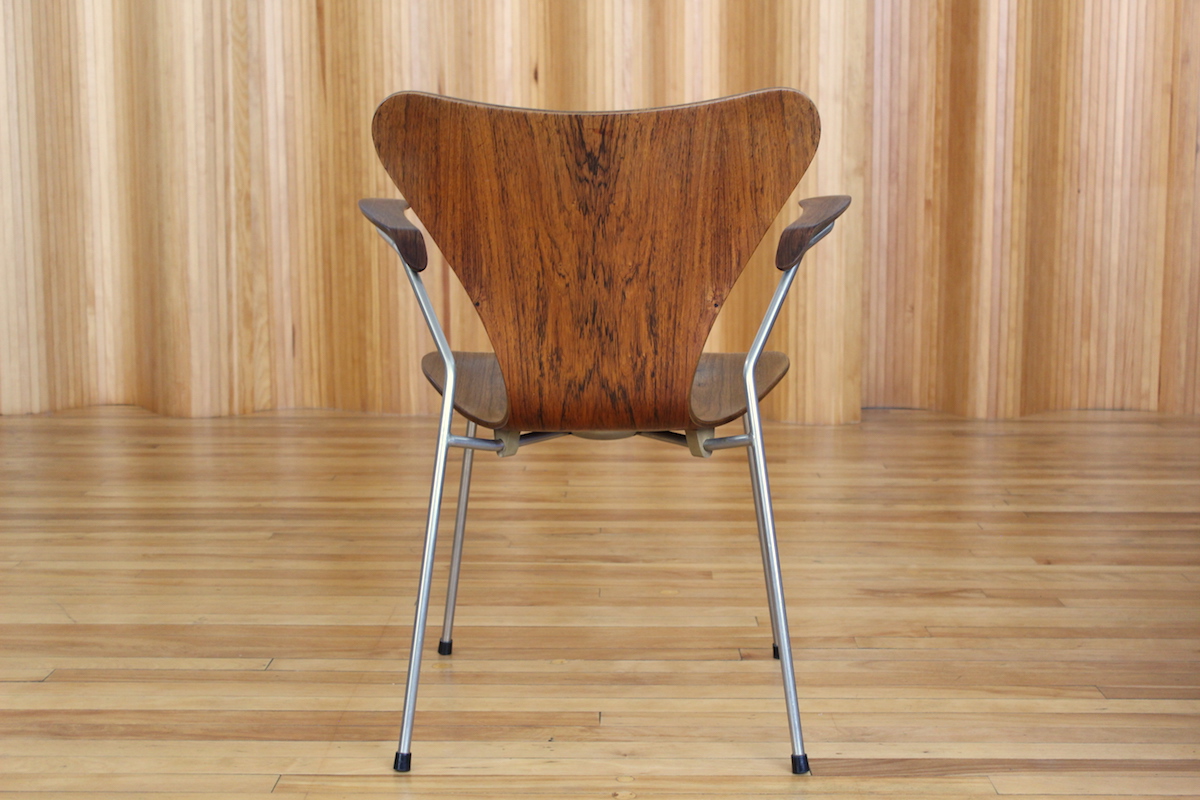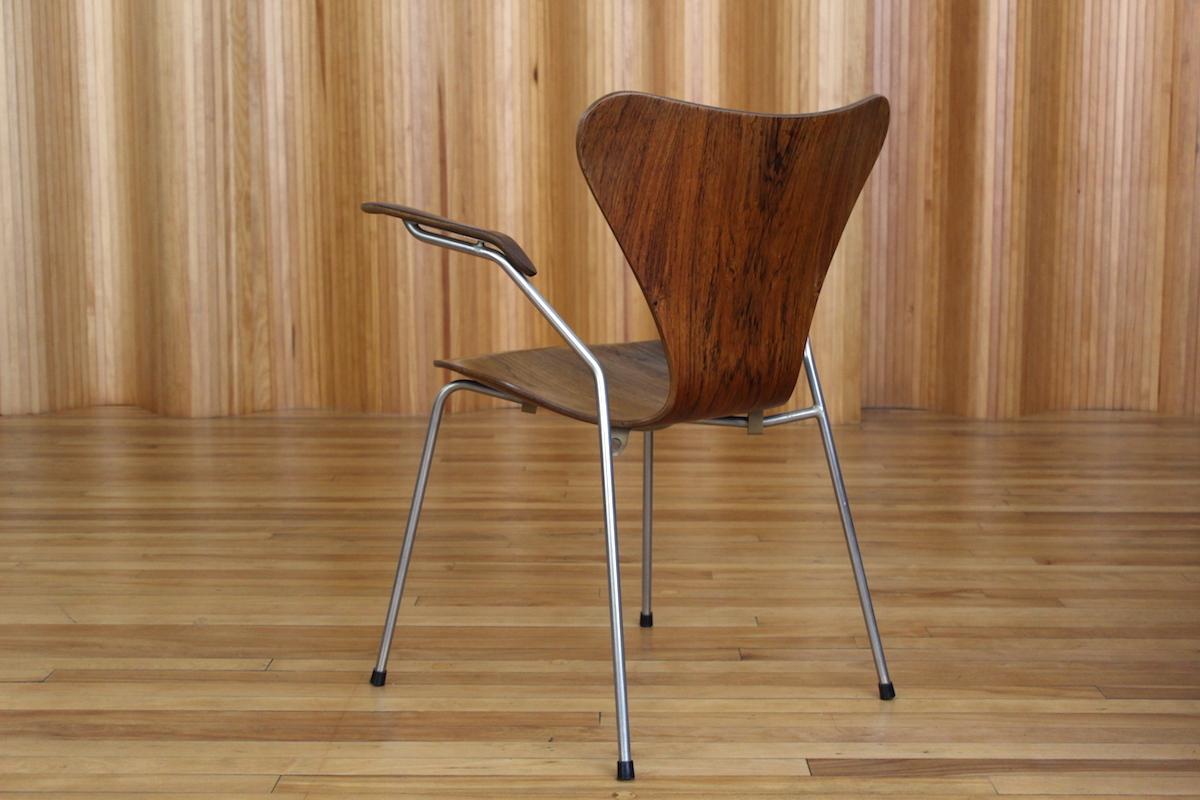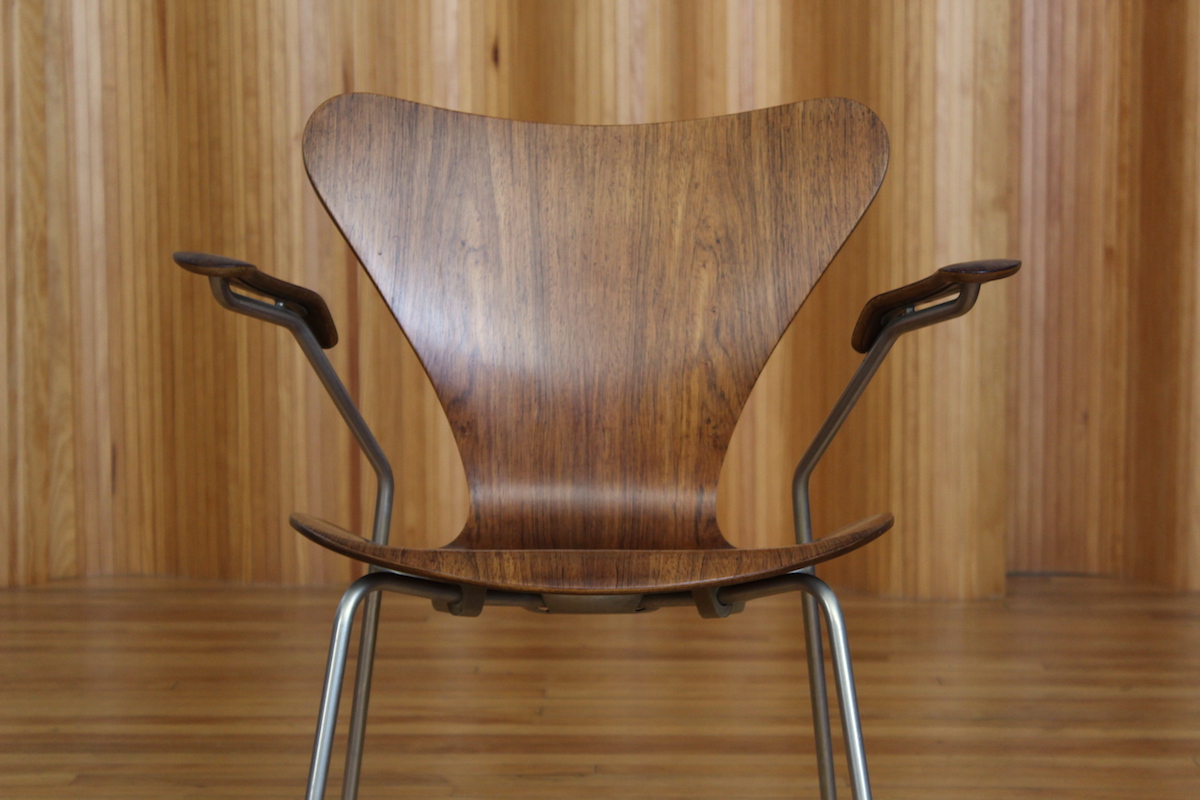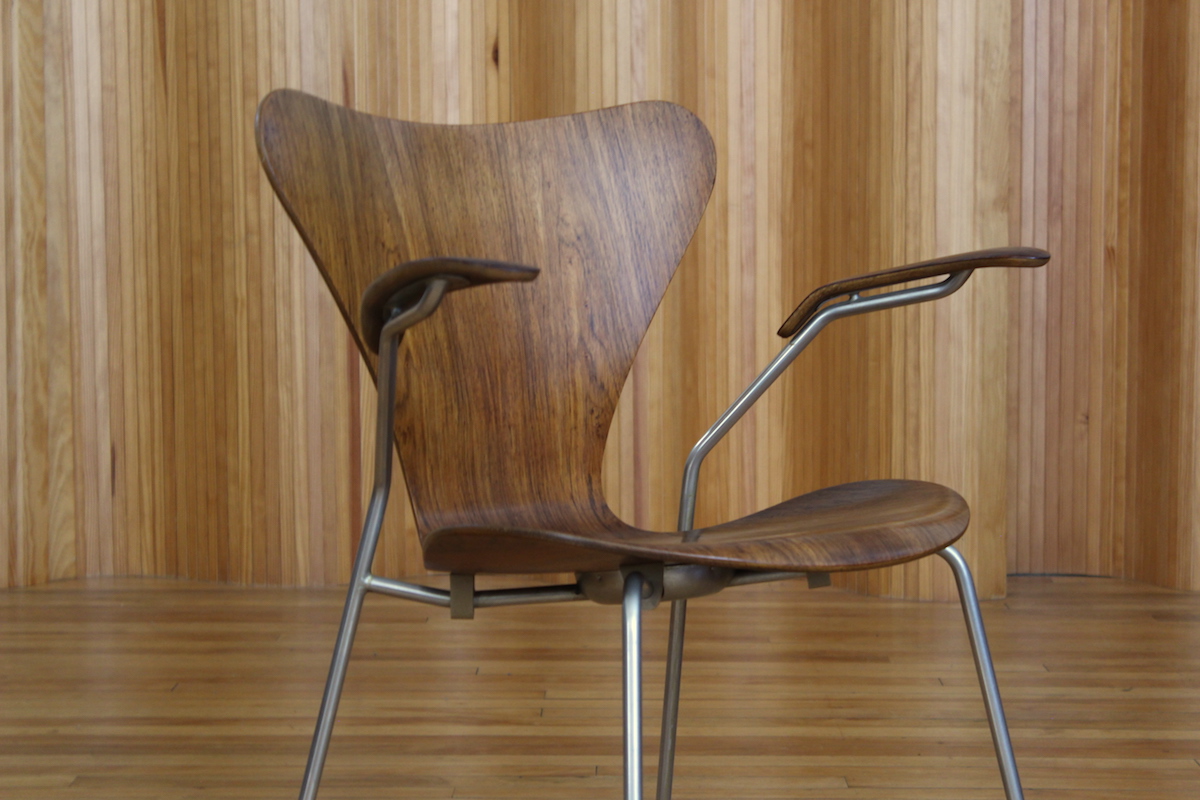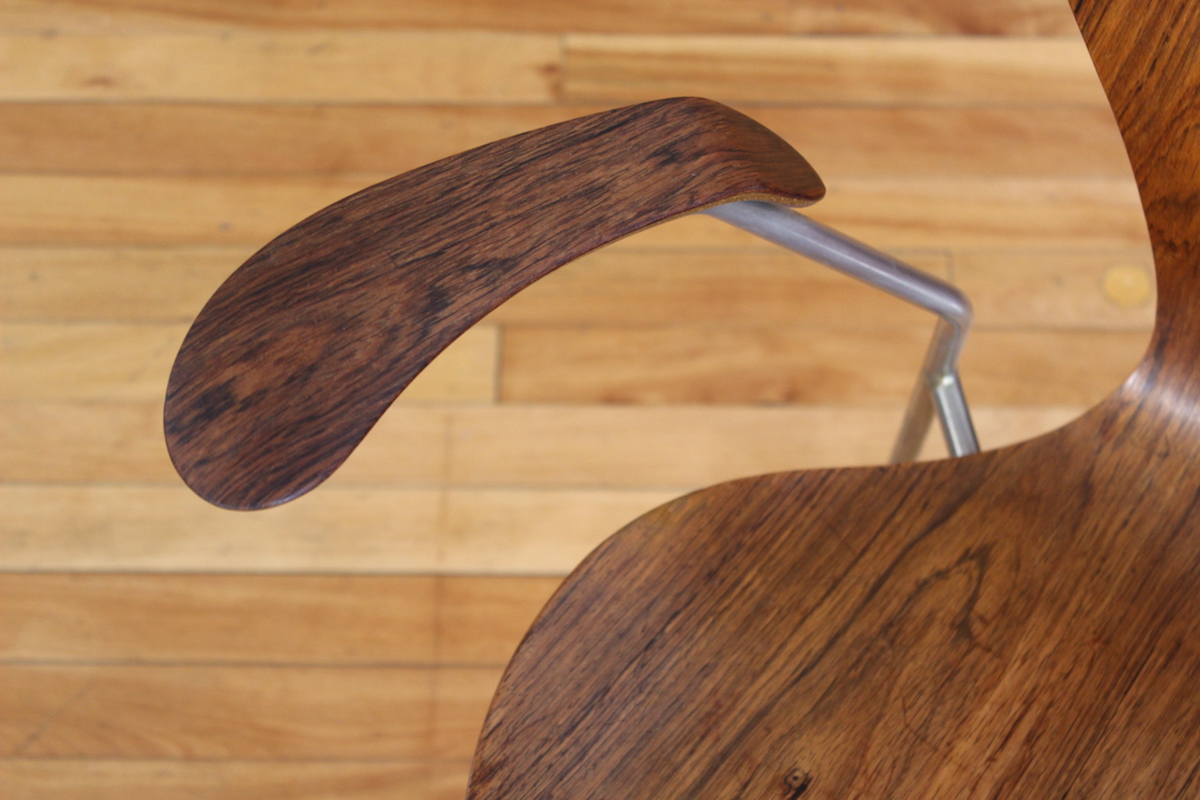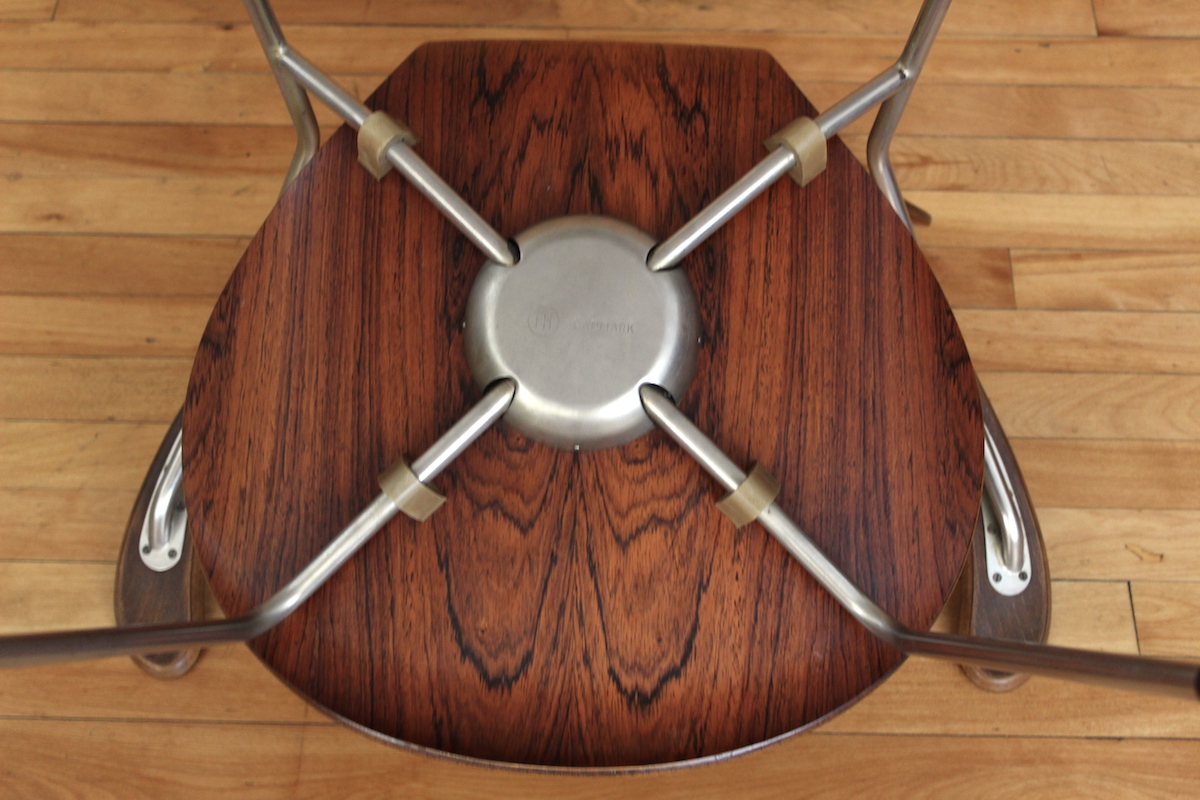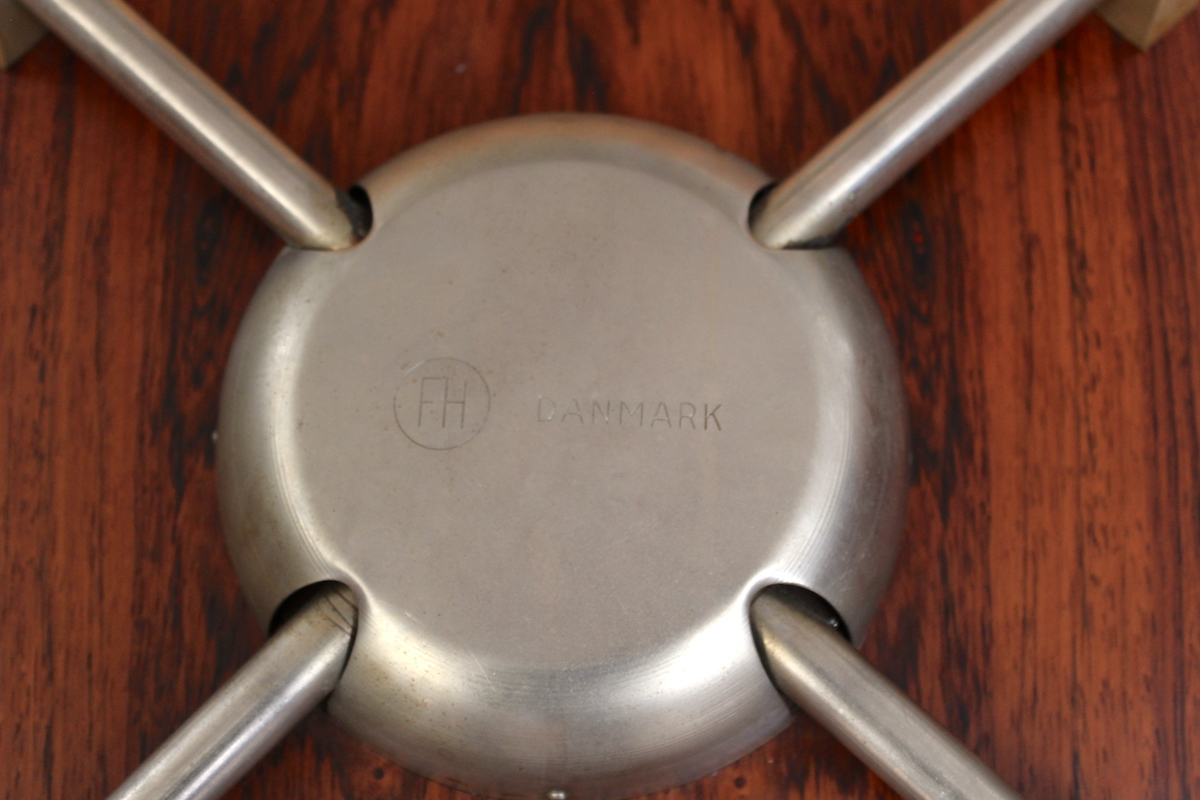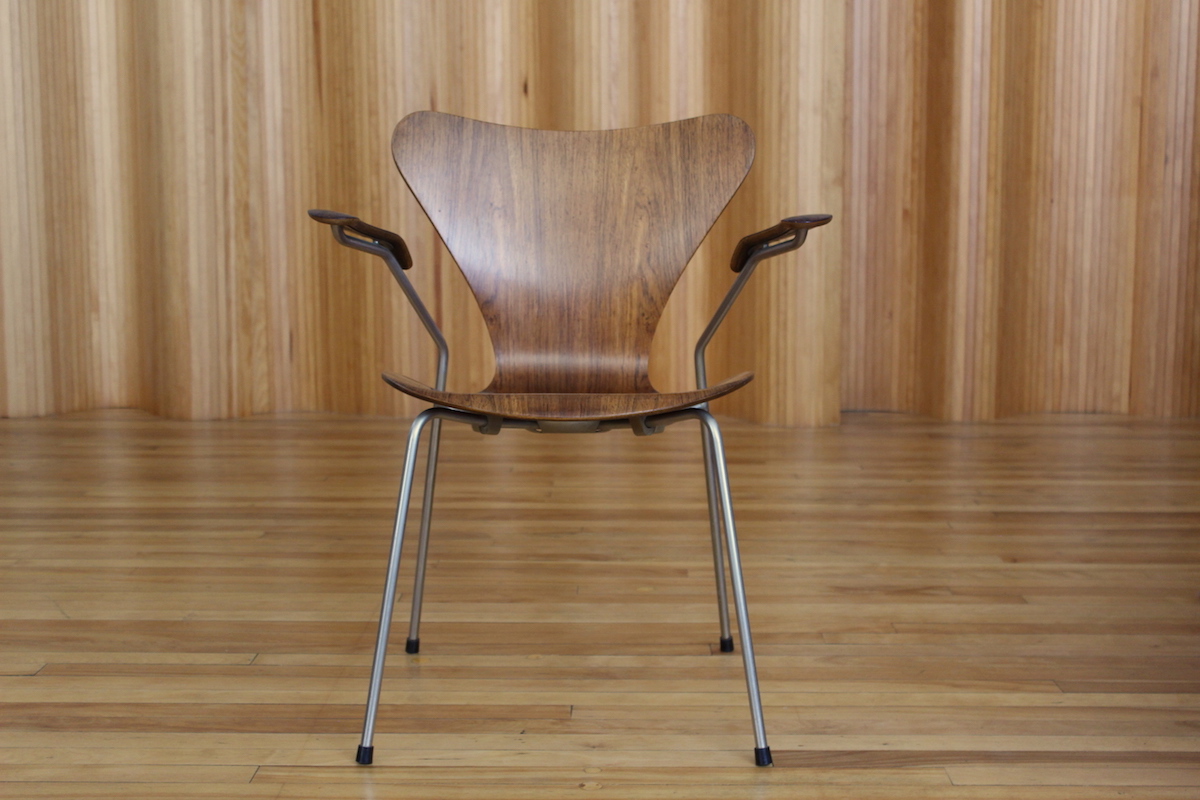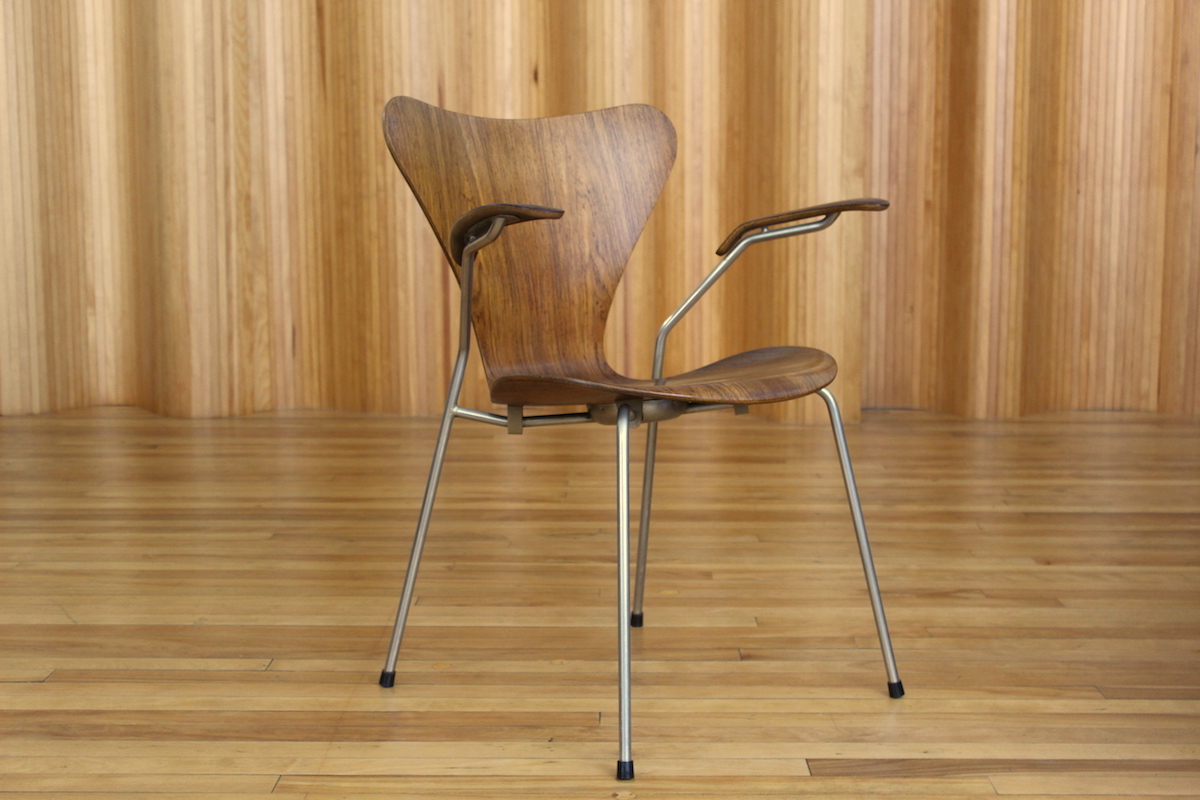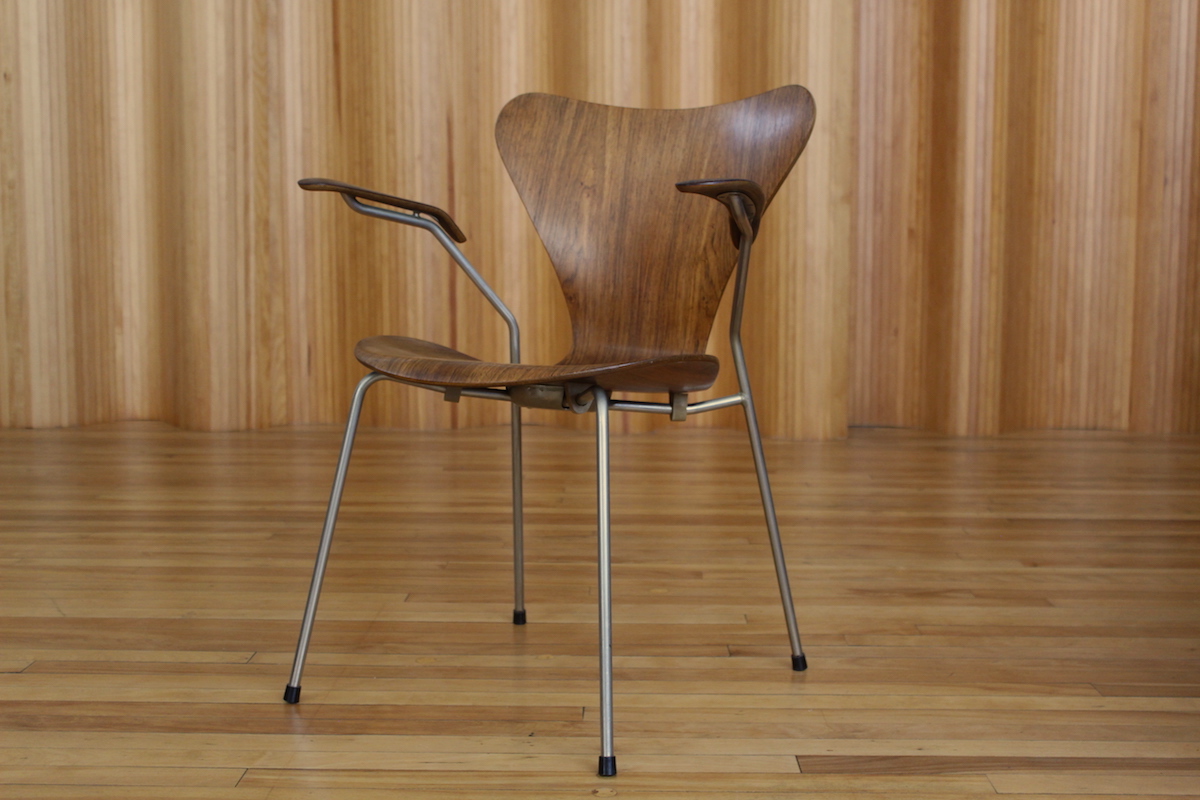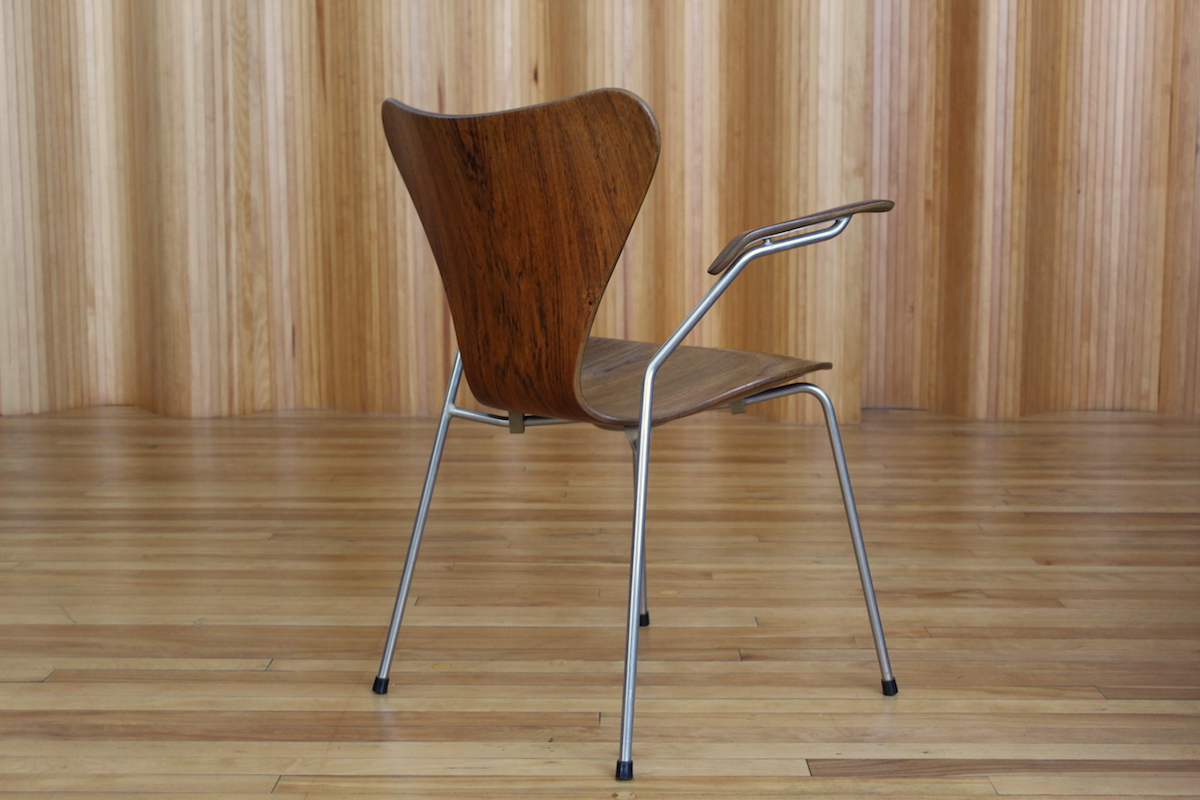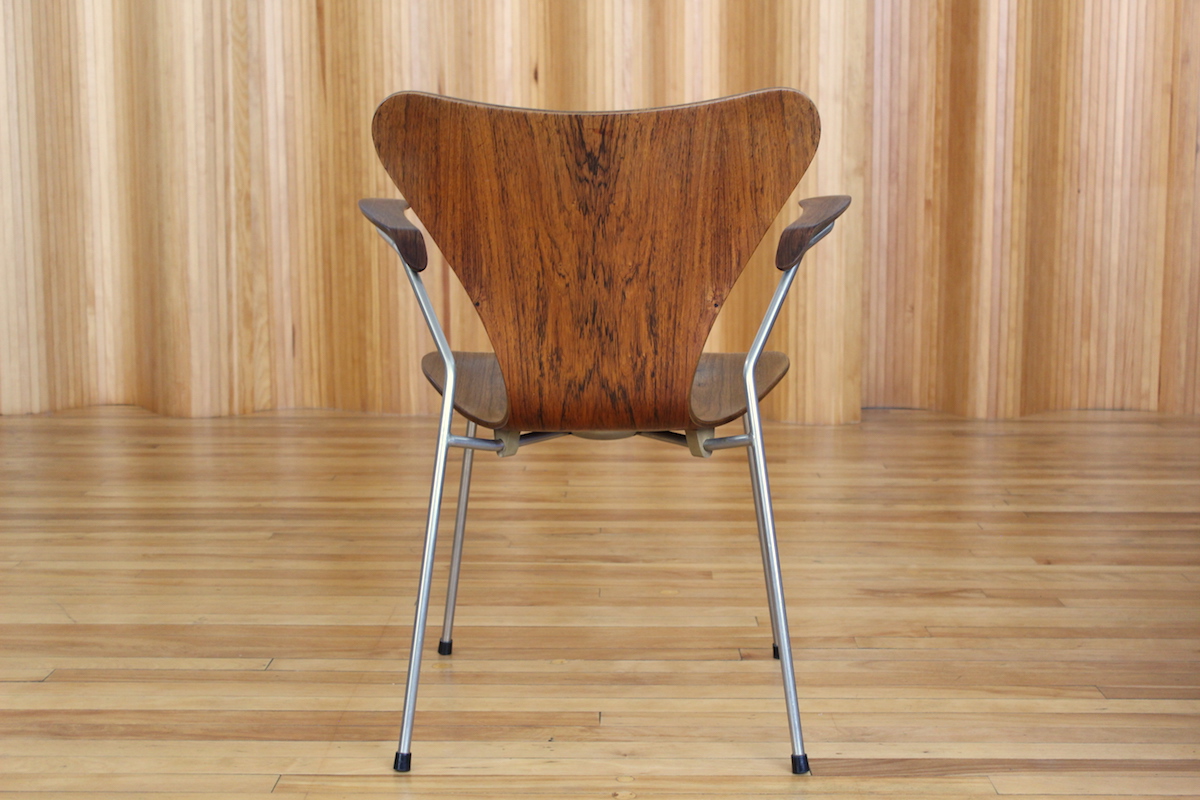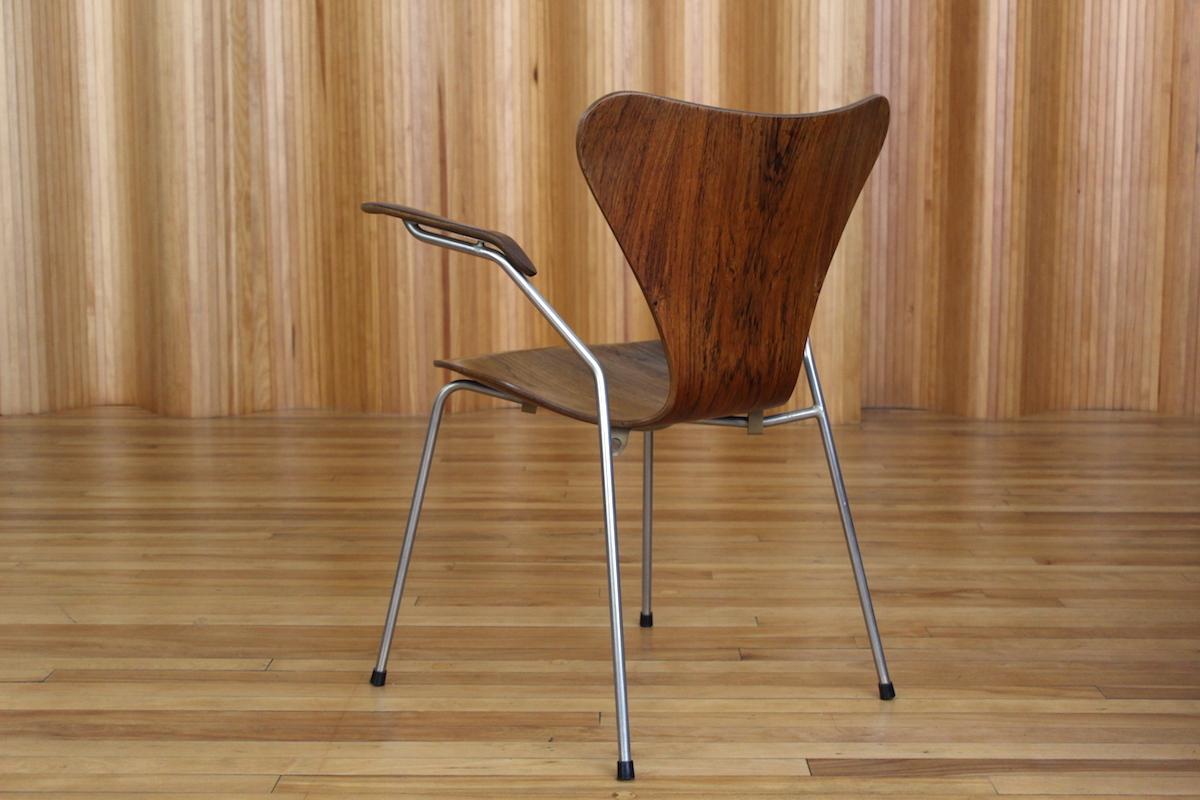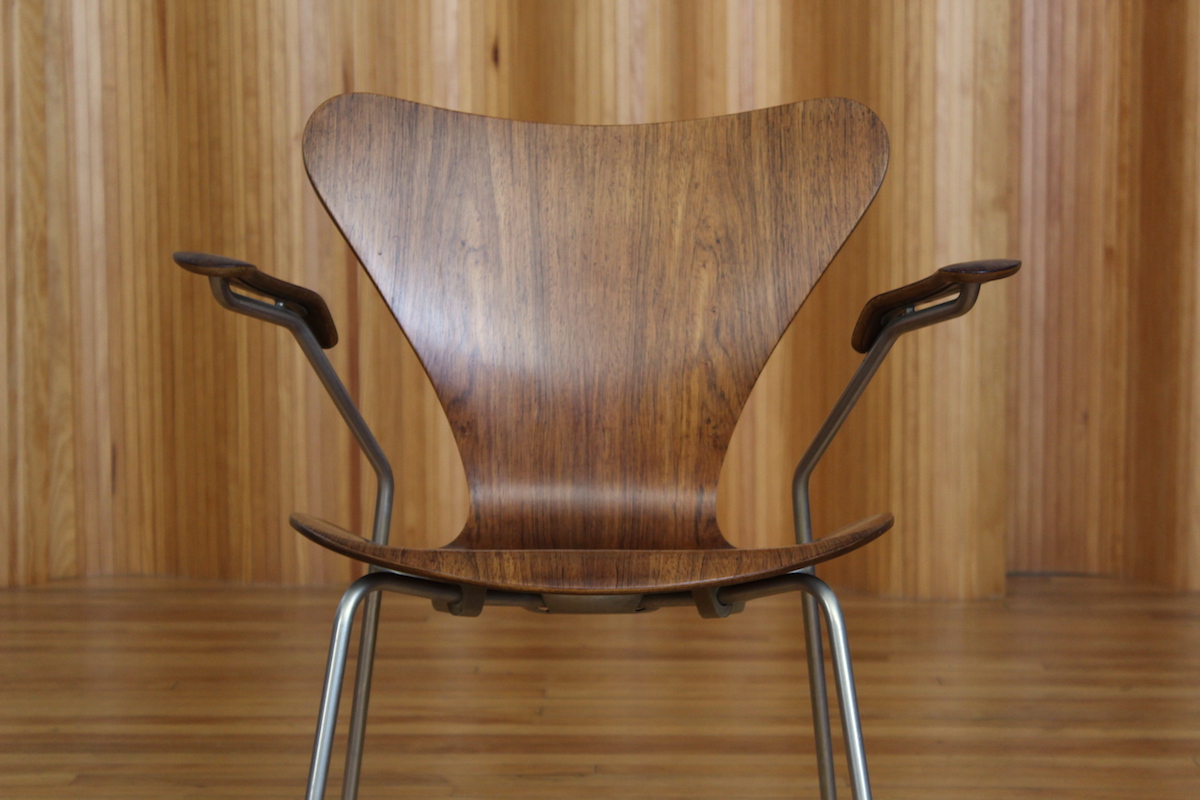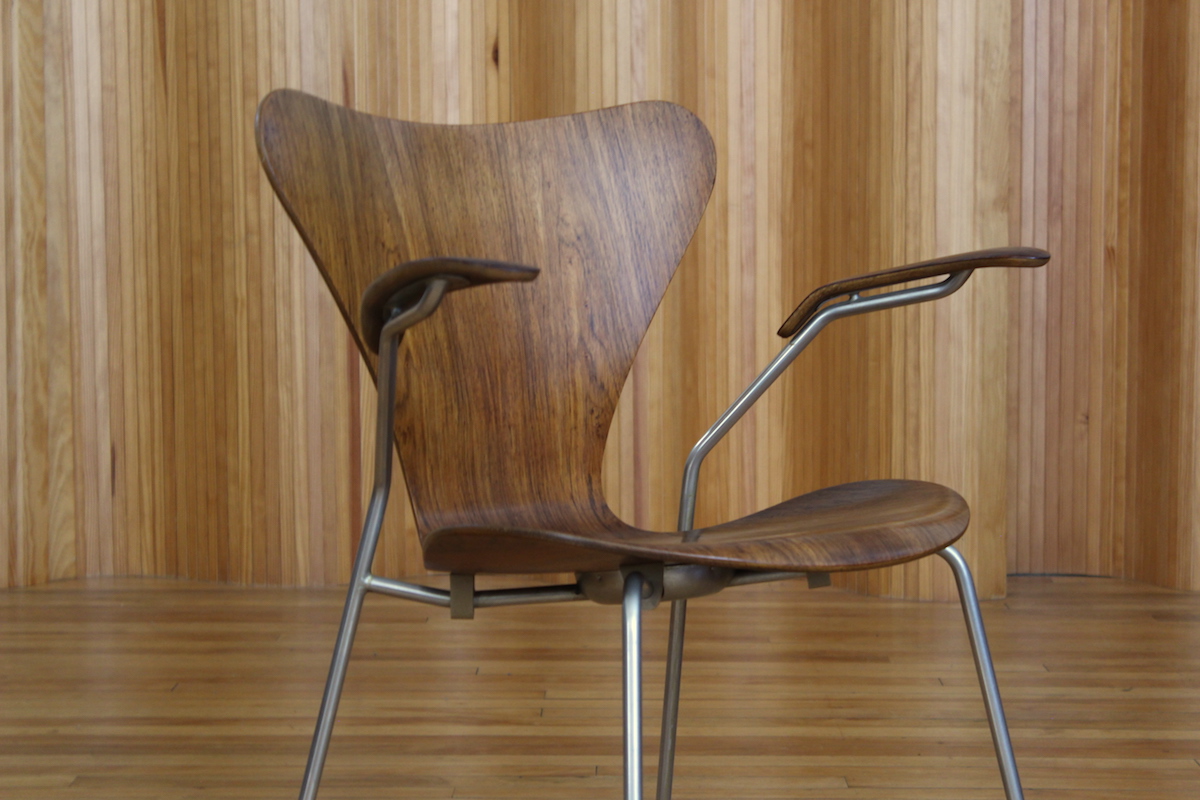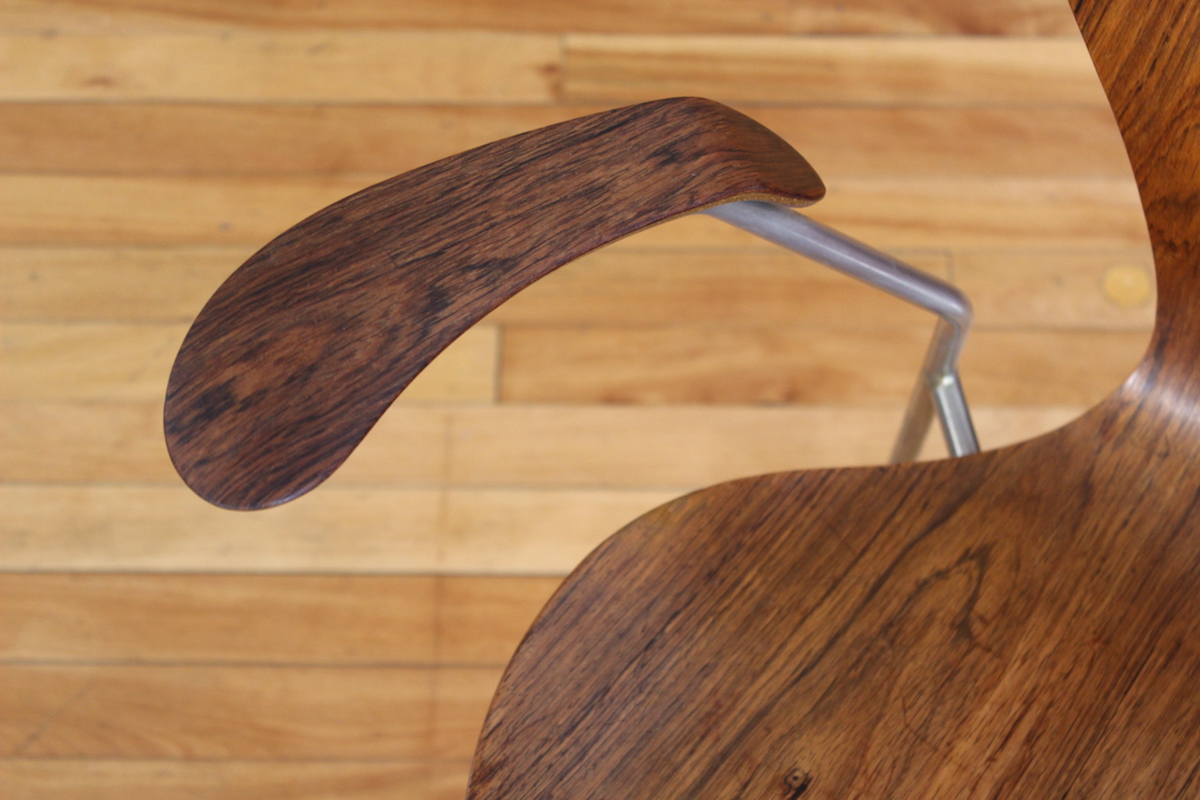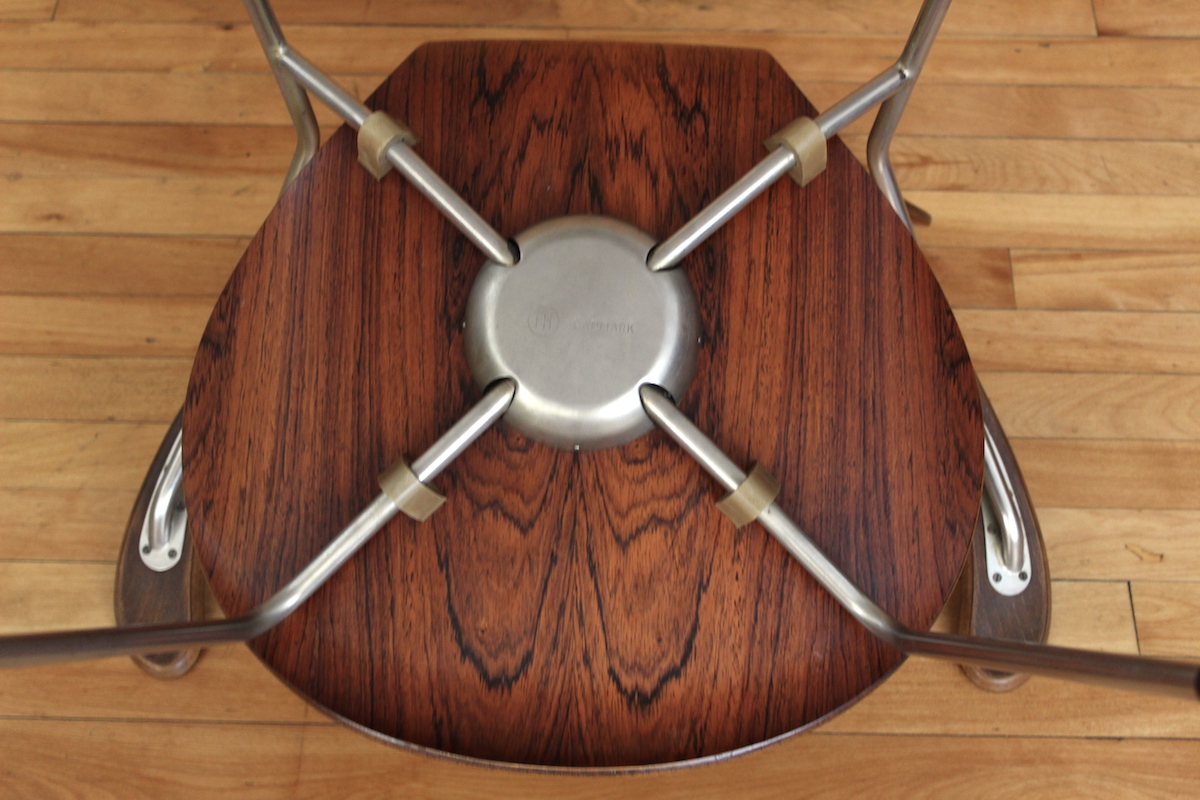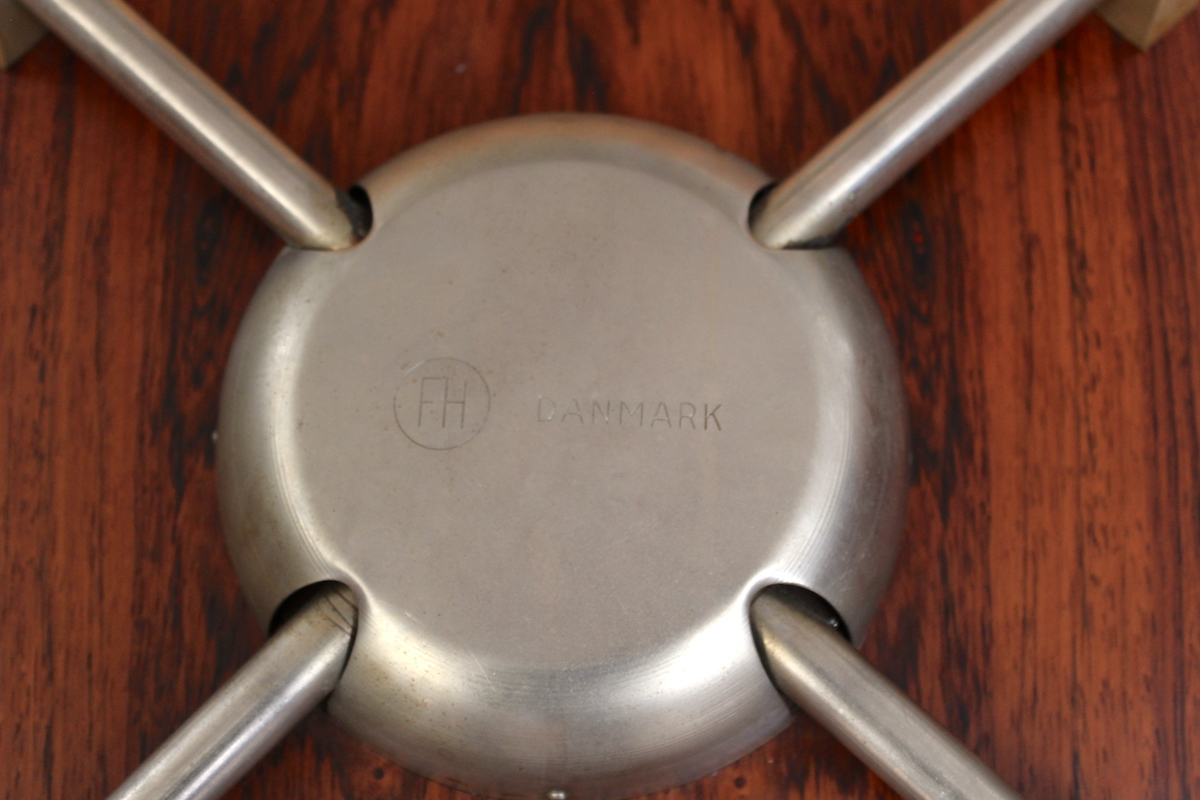 Arne Jacobsen rosewood seven series chair - Model 3207 - Fritz Hansen, Denmark
Description: Rosewood seven series dining arm chair / desk chair - Model 3207. I have a matching chair available - please see separate listing.
Designer: Arne Jacobsen
Manufacturer: Fritz Hansen Denmark
Date: 1955 - this example dates from the 50s with the earlier metal base plate with impressed 'FH Danmark'.
Dimensions: Width 61cm: Depth: 51cm: Height 76cm.
Condition: Excellent, vintage condition - showing just minor wear from use. The rosewood is a lovely rich colour with strong grain pattern. Original chrome plated legs in great condition. Original rubber shock mounts in excellent condition. Structurally strong. Excellent quality and detailing.
An excellent example.