Arne Jacobsen rosewood seven series chair - Model 3107 - Fritz Hansen, Denmark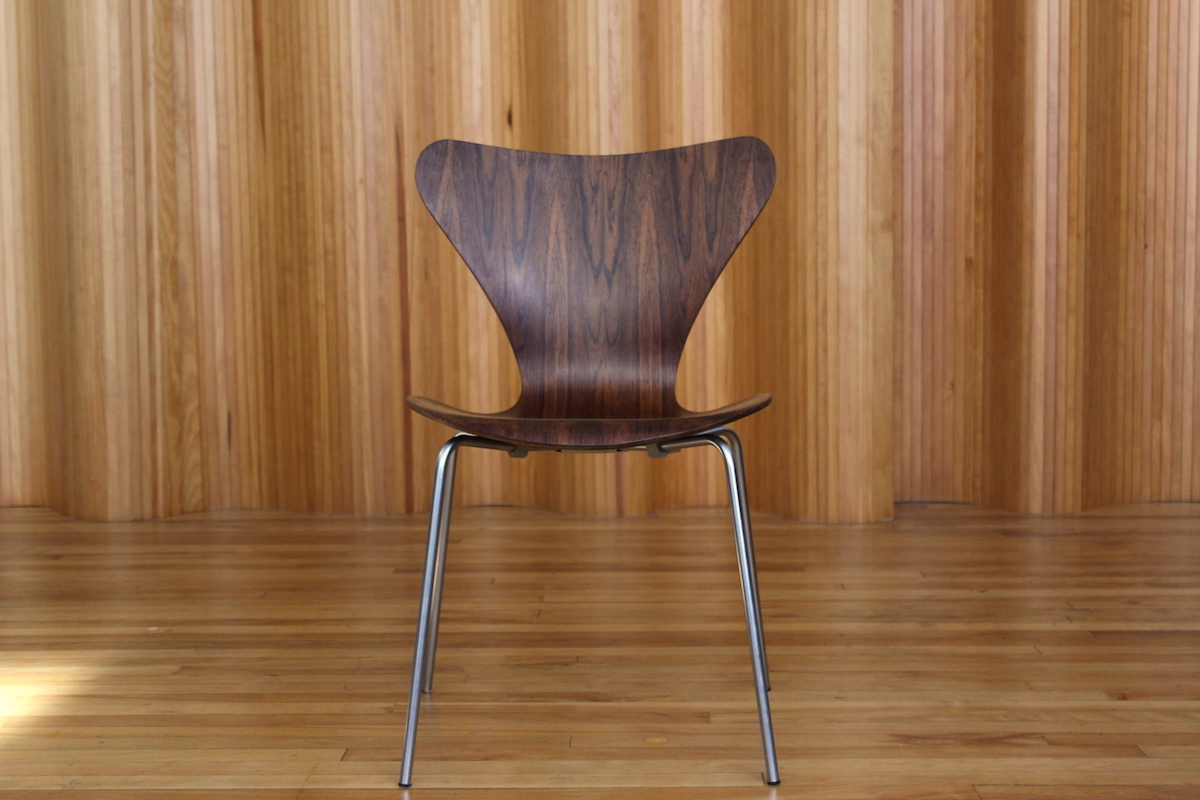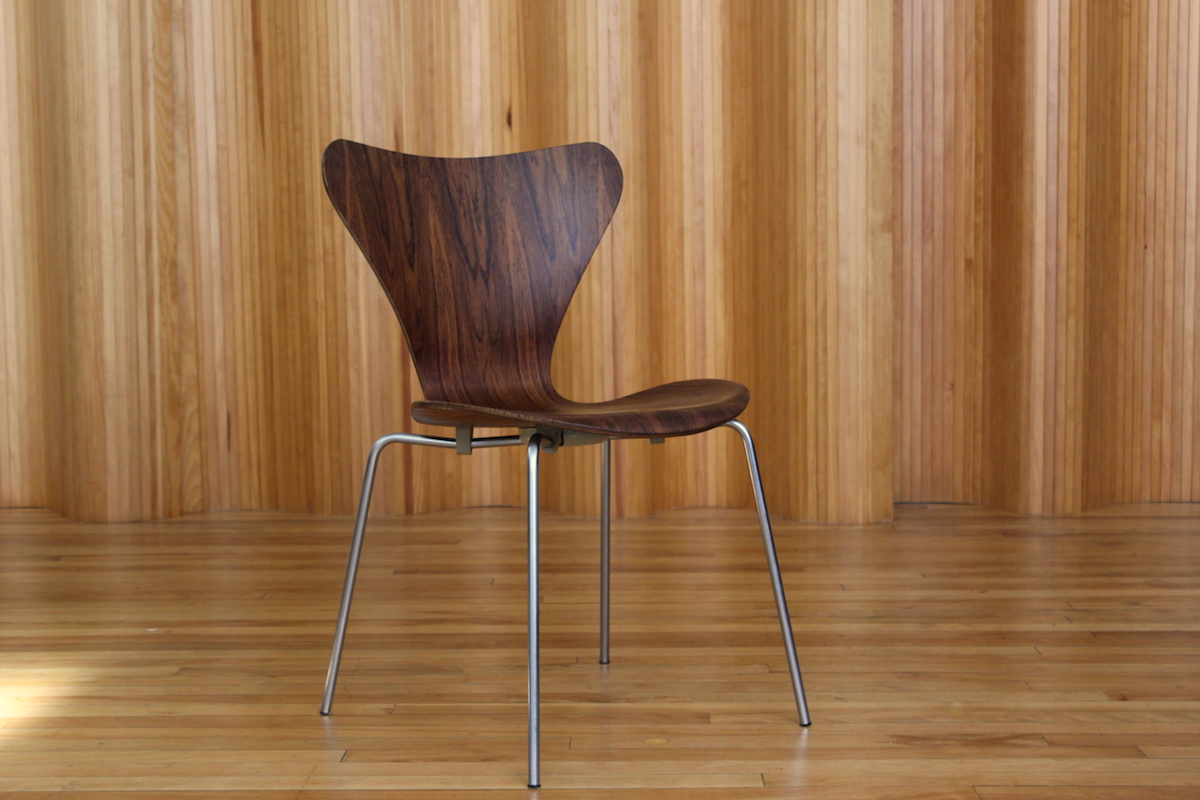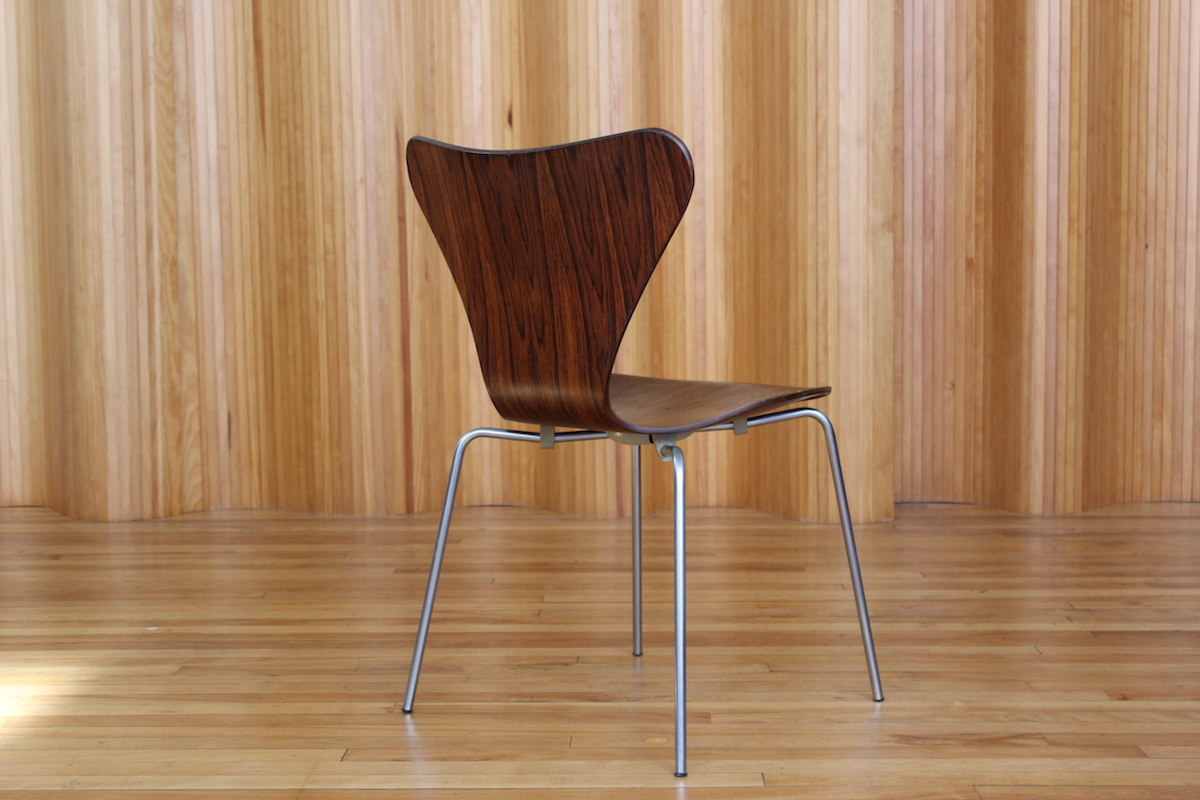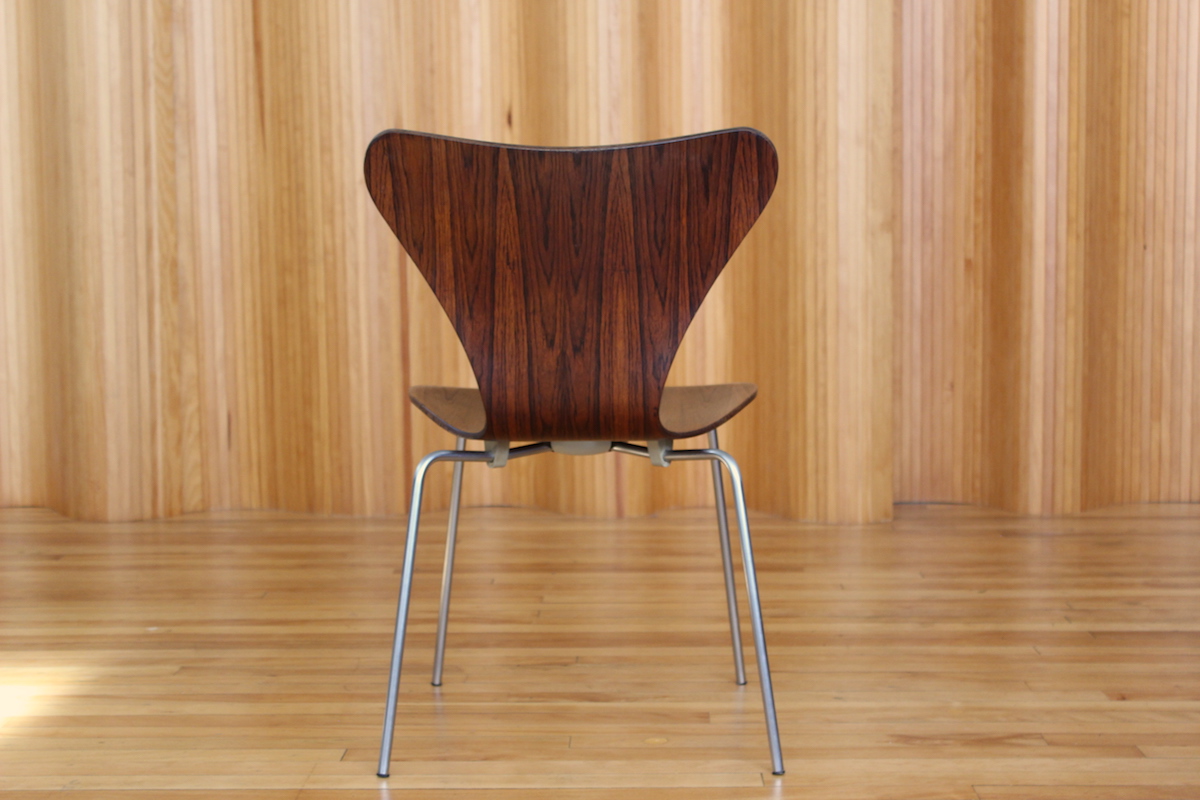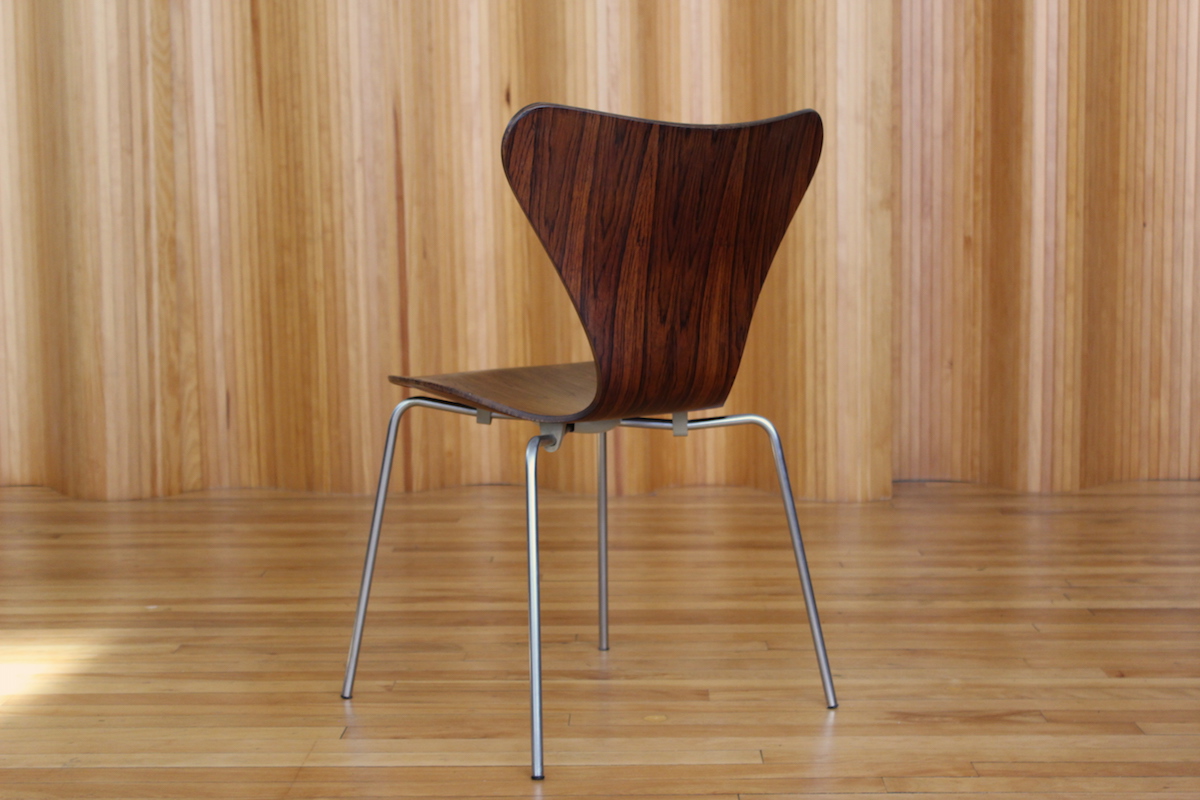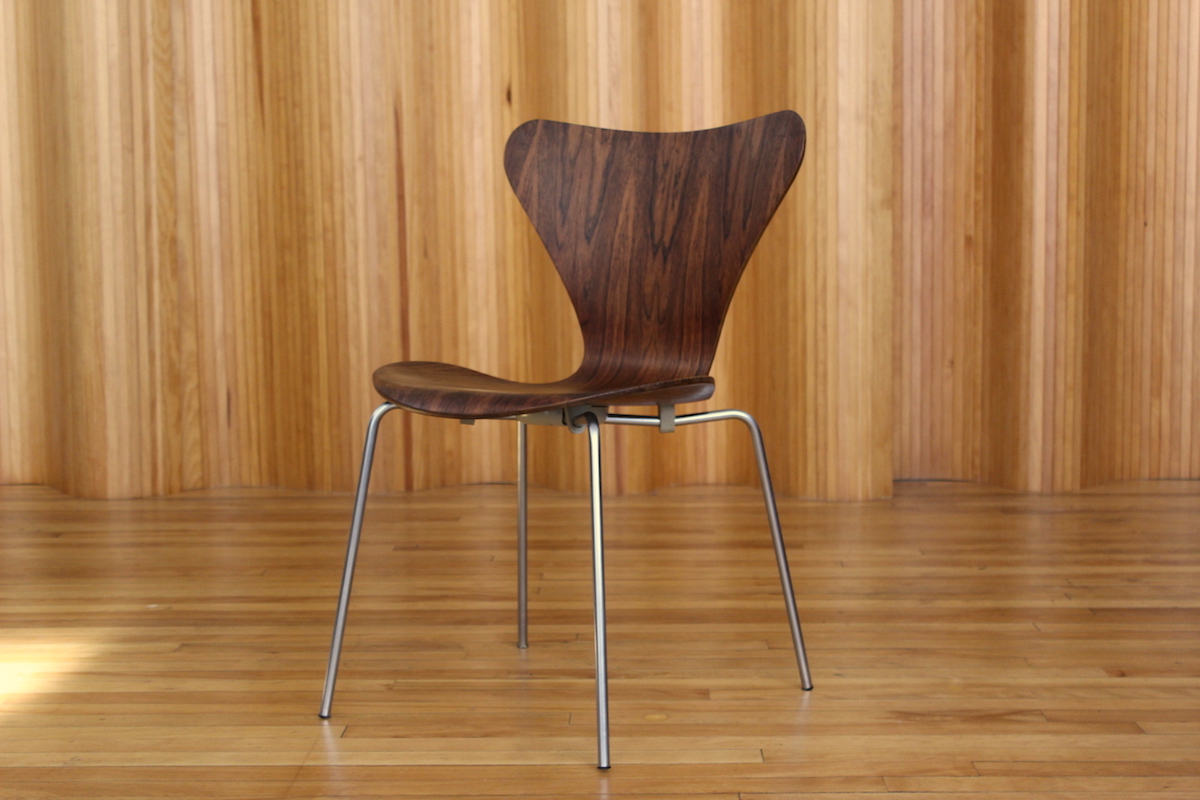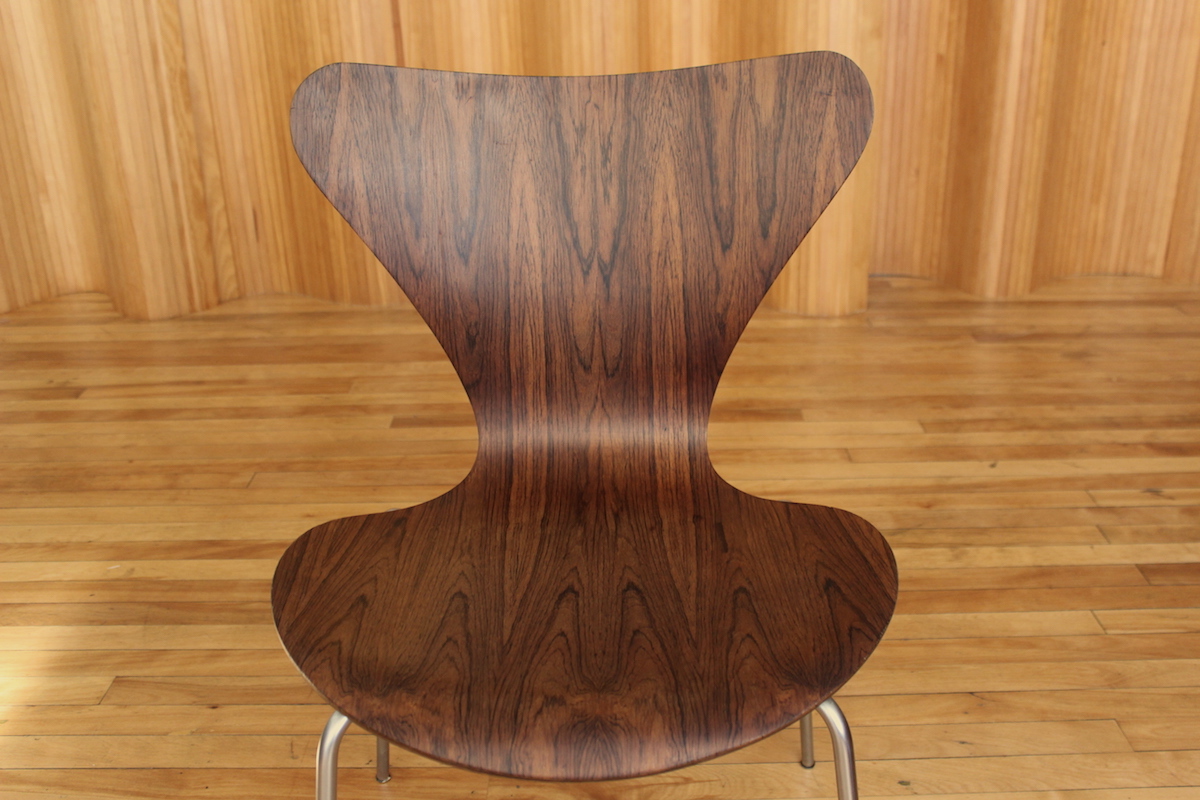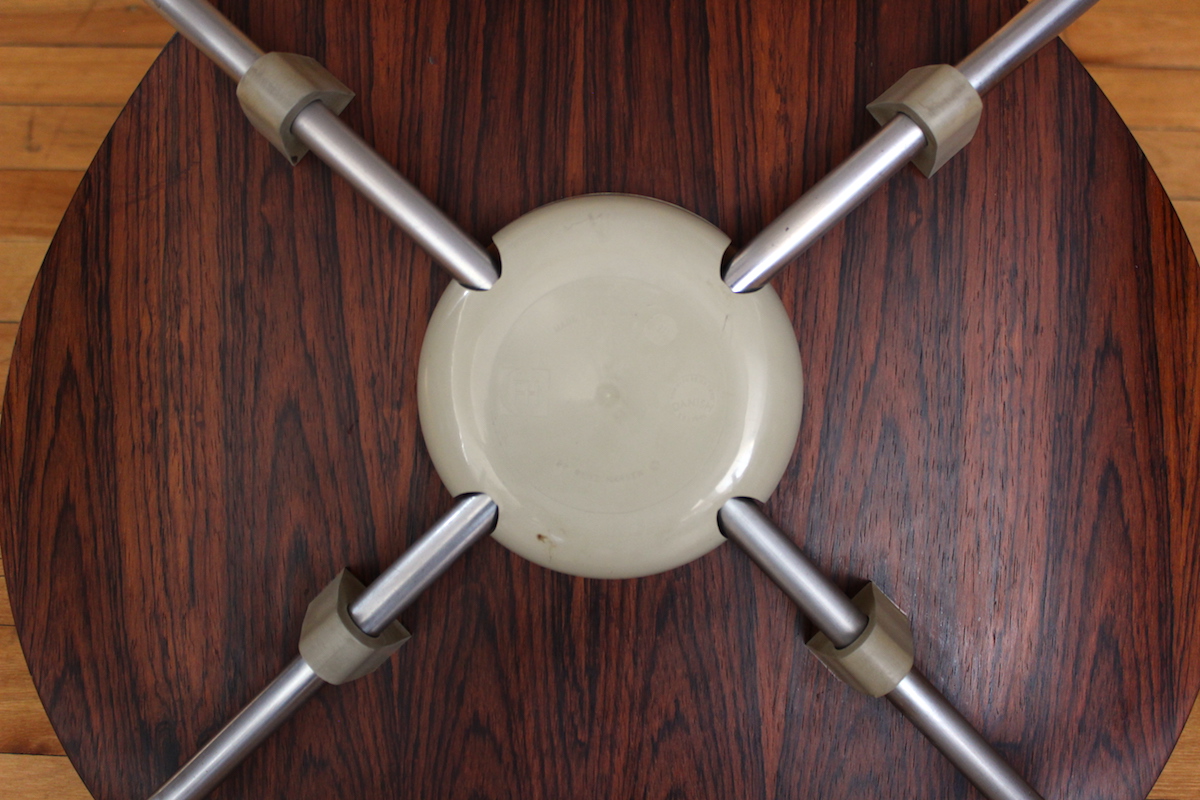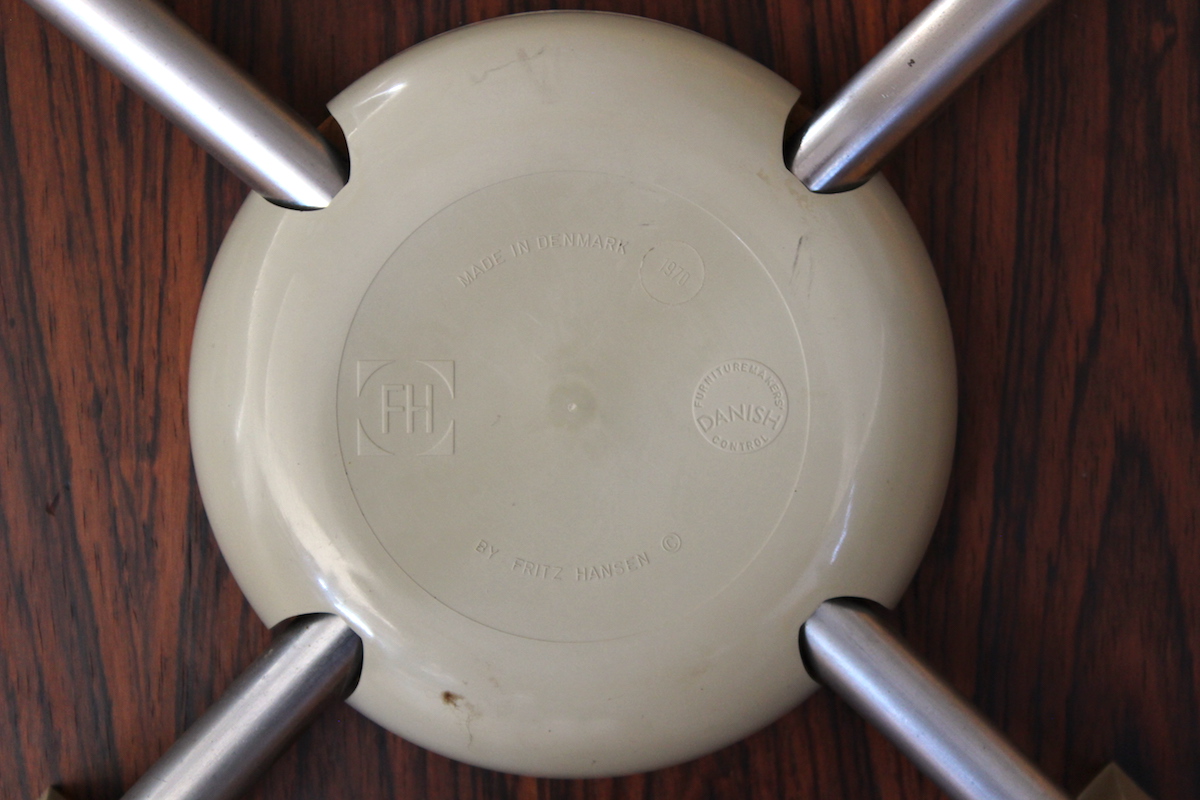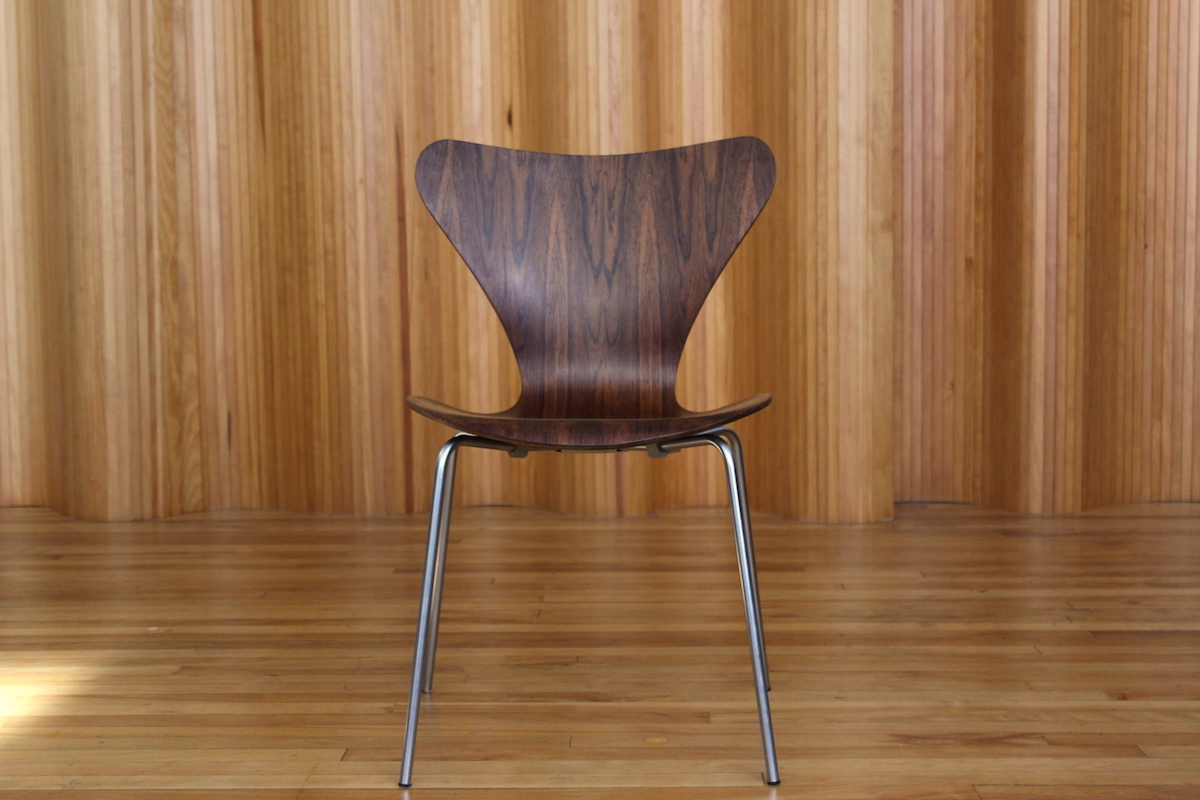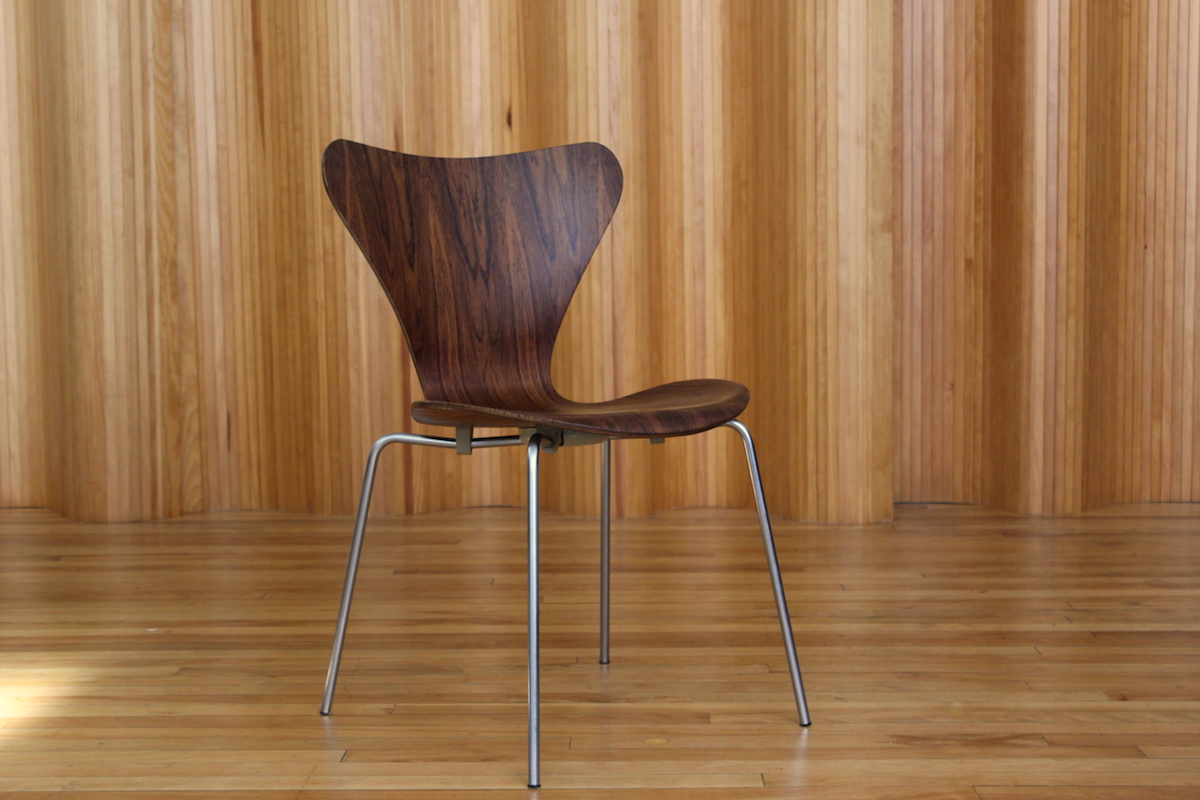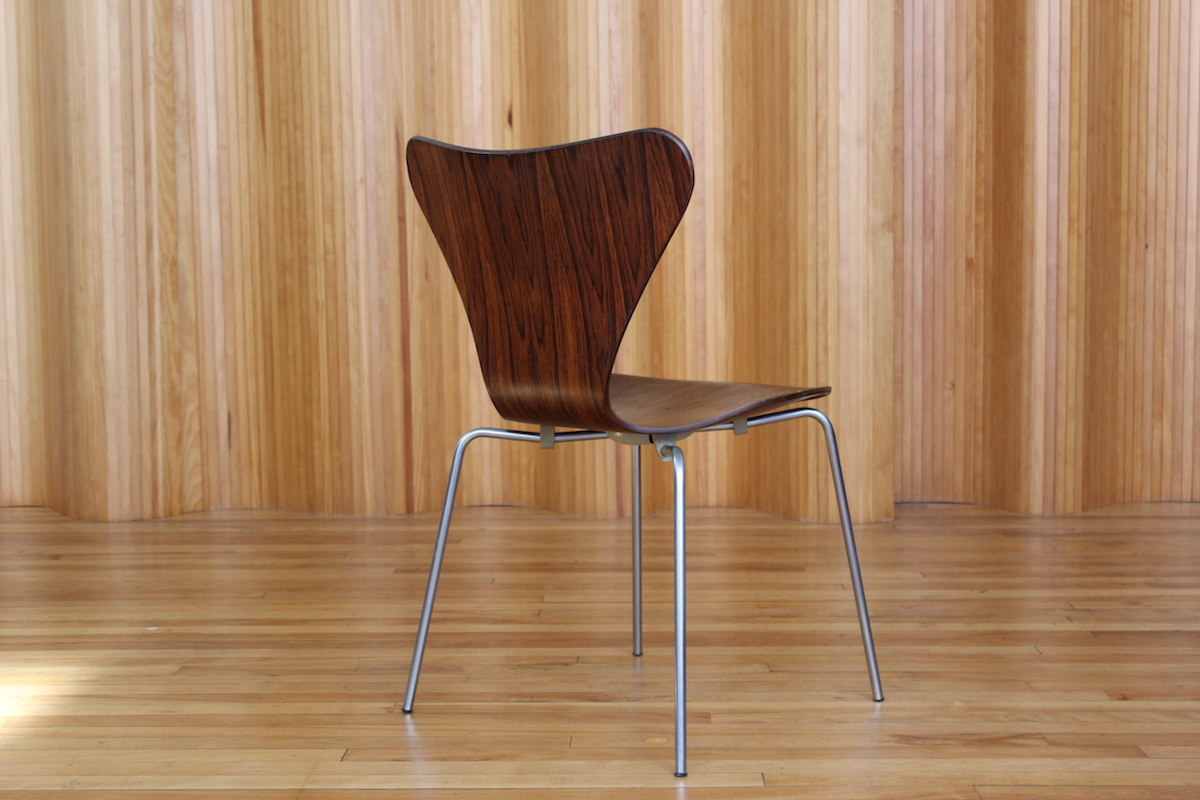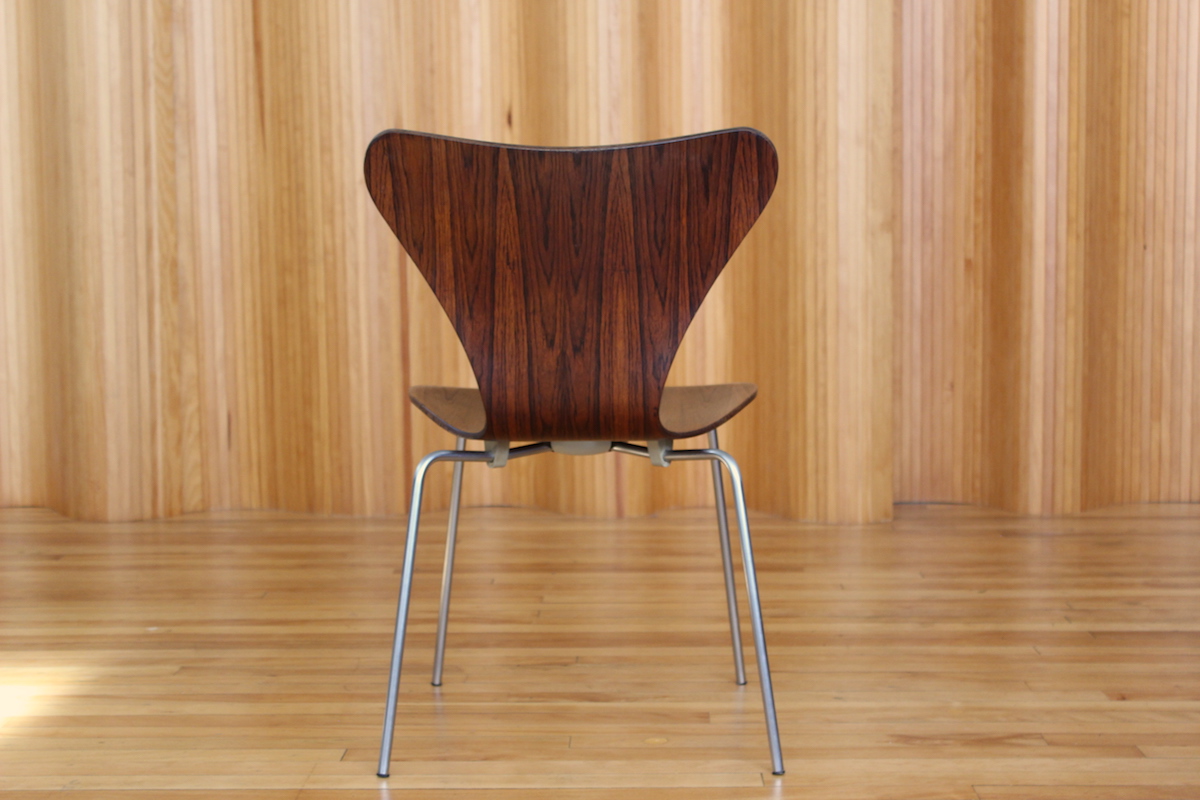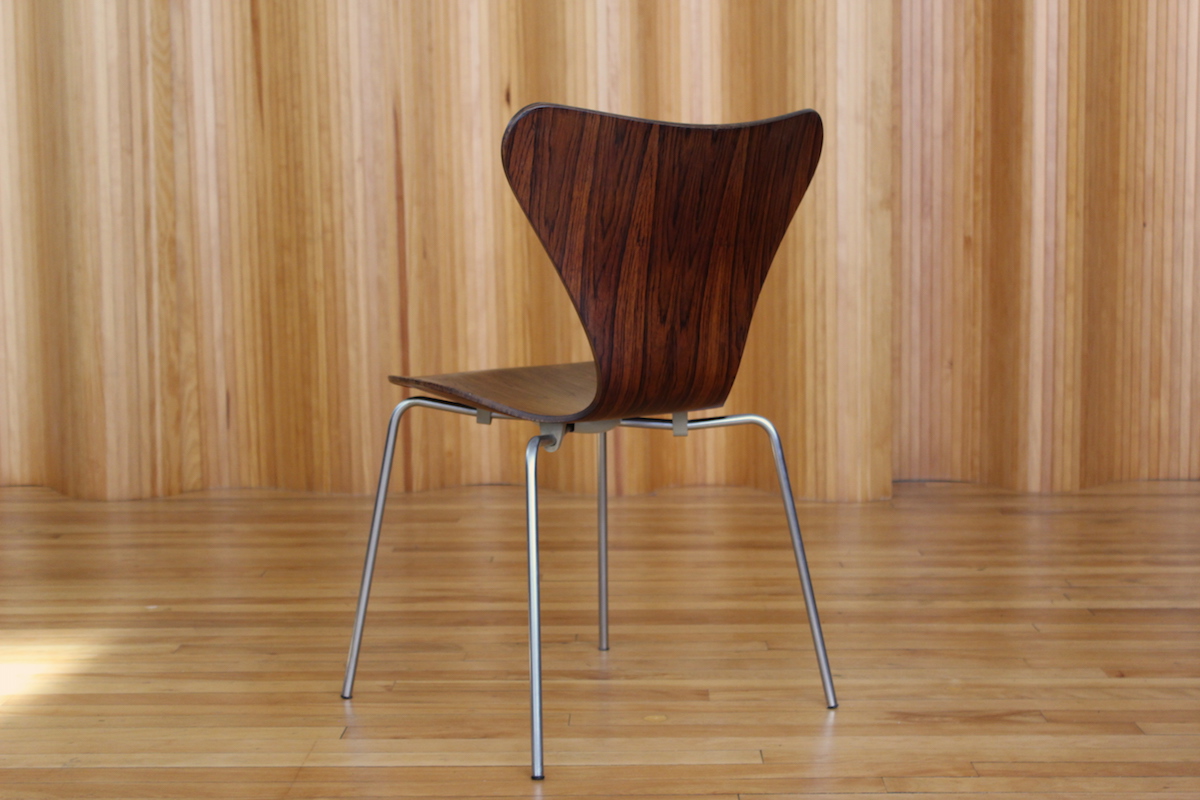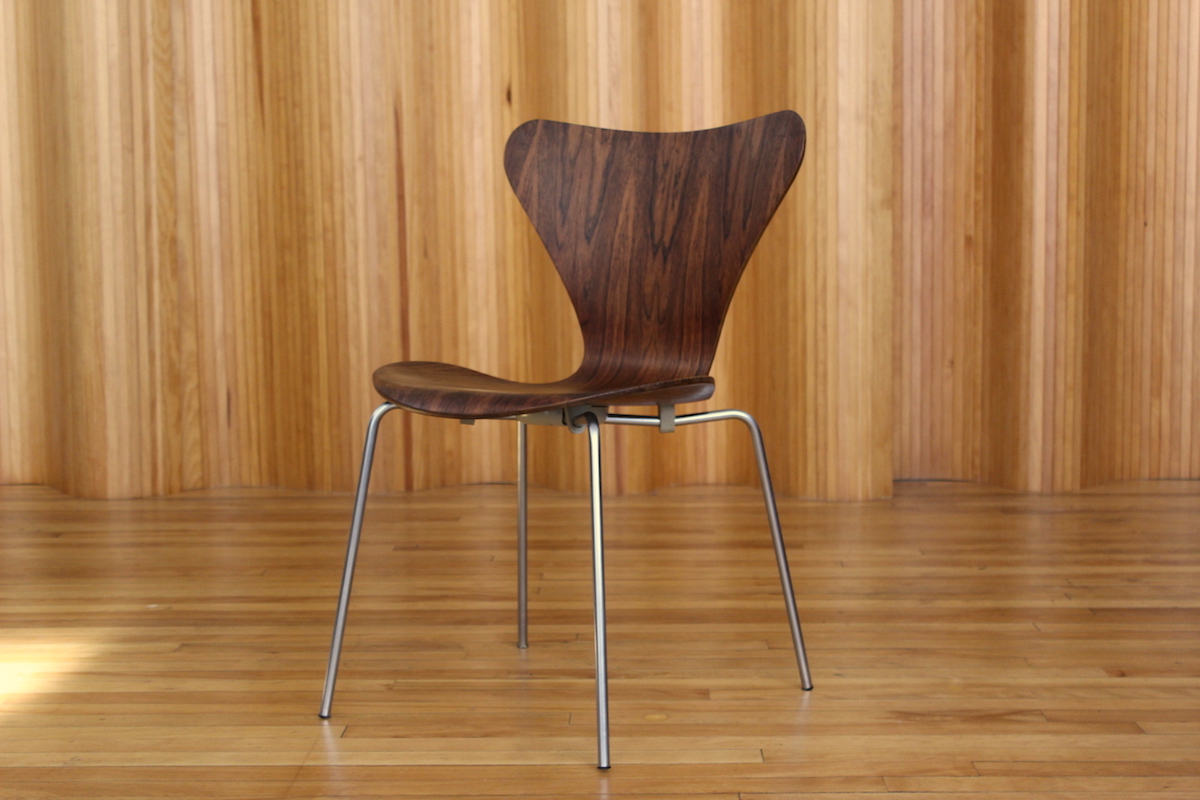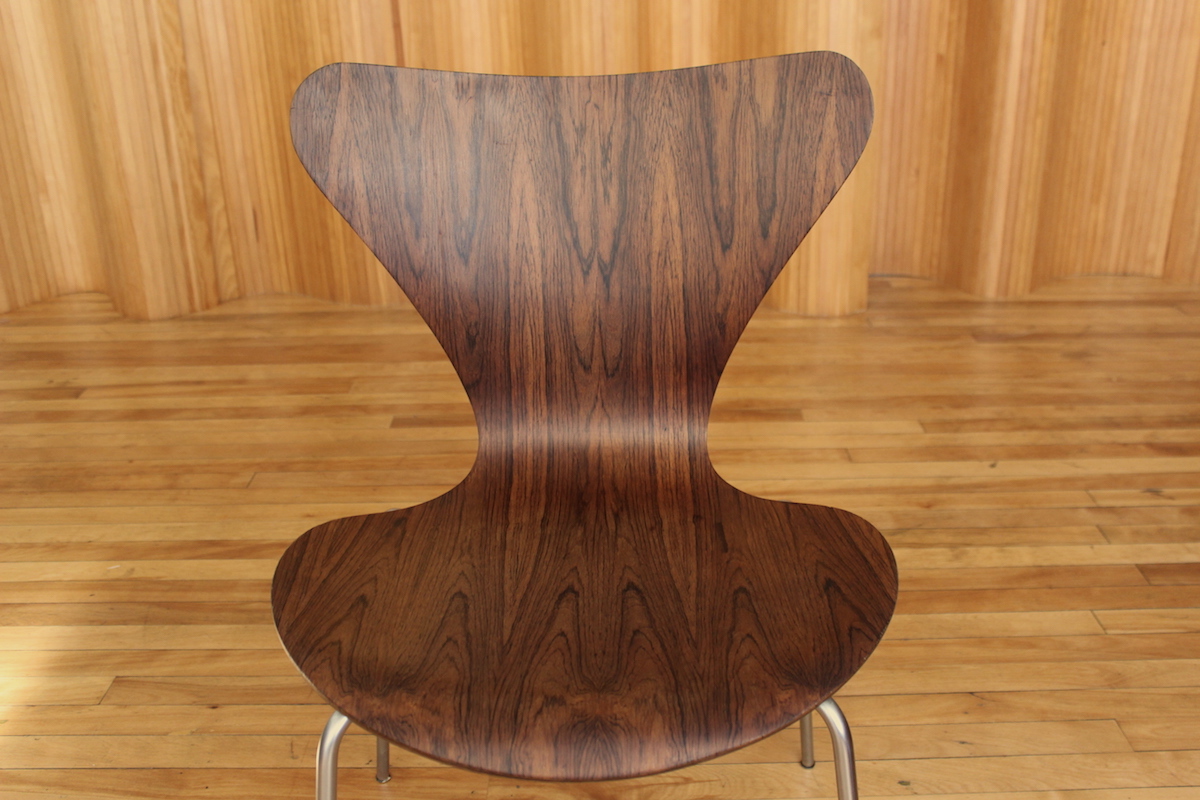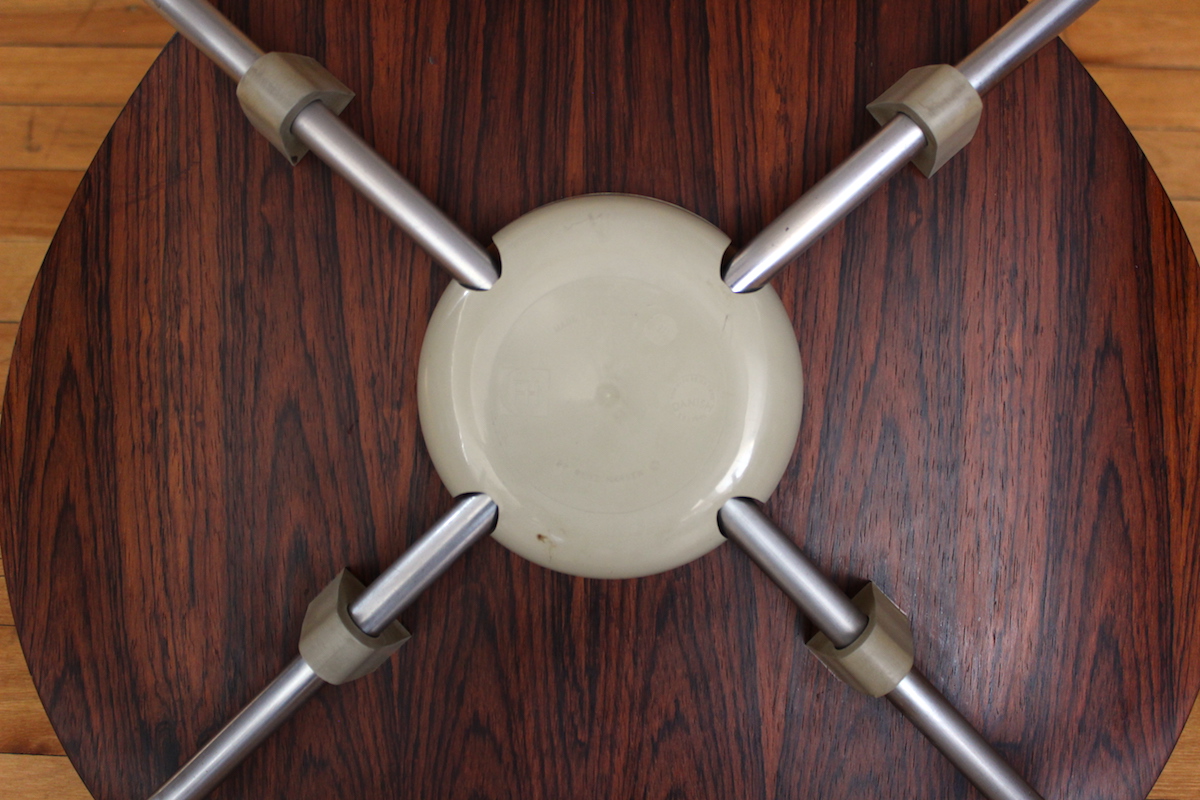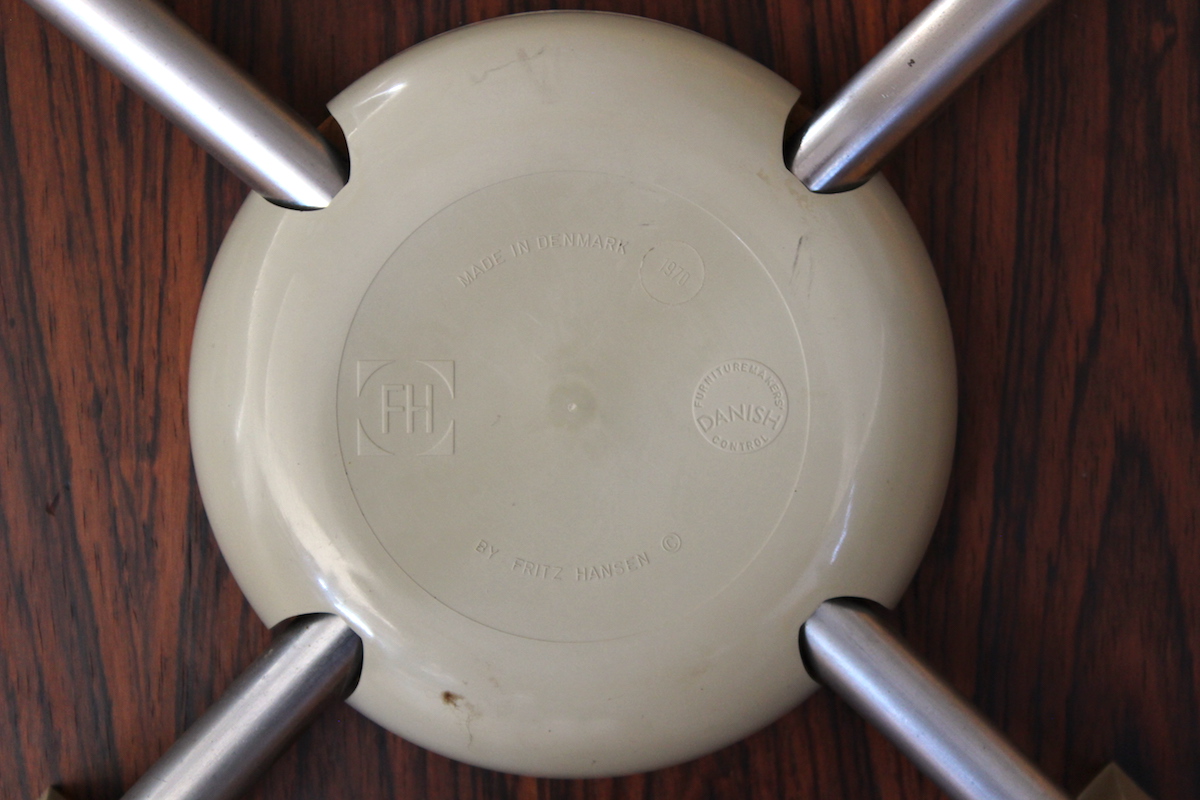 Arne Jacobsen rosewood seven series chair - Model 3107 - Fritz Hansen, Denmark
Description: Rosewood seven series dining chair - Model 3107.
Designer: Arne Jacobsen
Manufacturer: Fritz Hansen Denmark
Date: 1955 - this example is date stamped for 1970.
Dimensions: Width 49cm: Depth: 51cm: Height 78cm.
Condition: Excellent, vintage condition. The rosewood is a lovely rich colour with stunning grain pattern. Original chrome plated legs in great condition. Original rubber shock mounts in excellent condition. Structurally strong.
An excellent example of this classic Jacobsen design.