Severin Hansen rosewood coffee table - Haslev, Denmark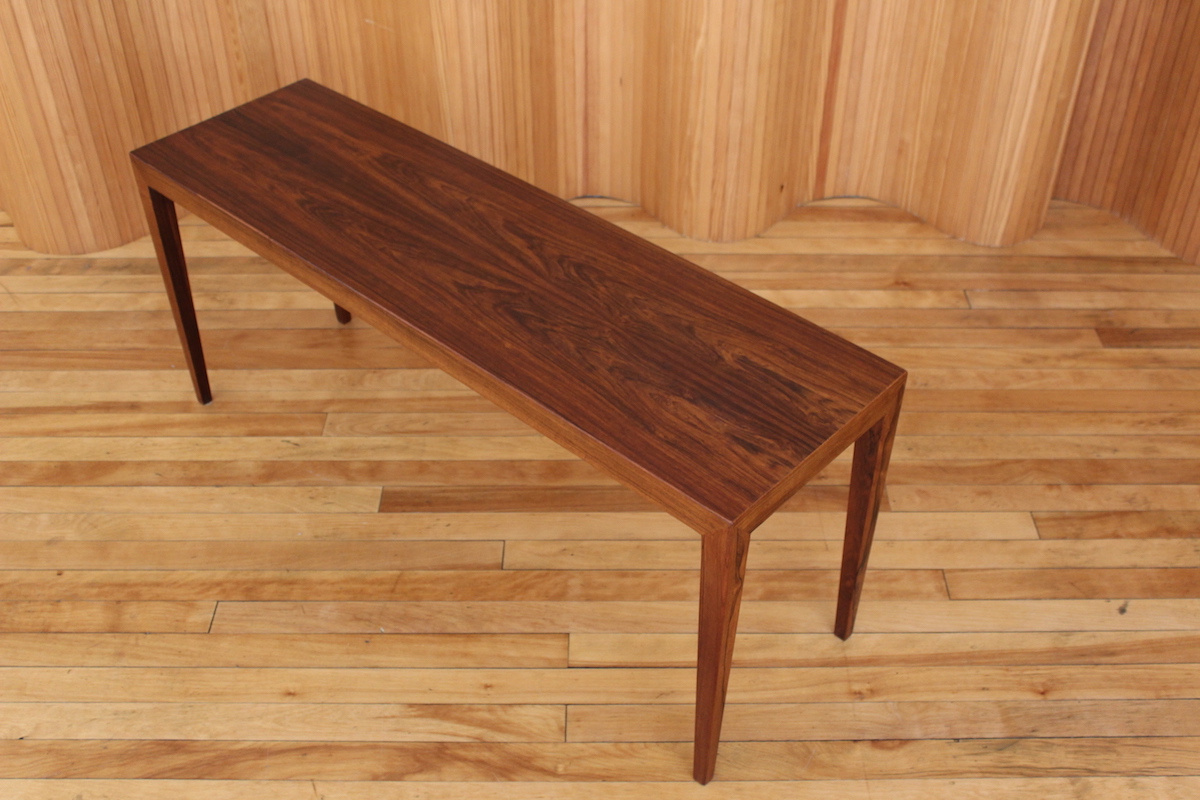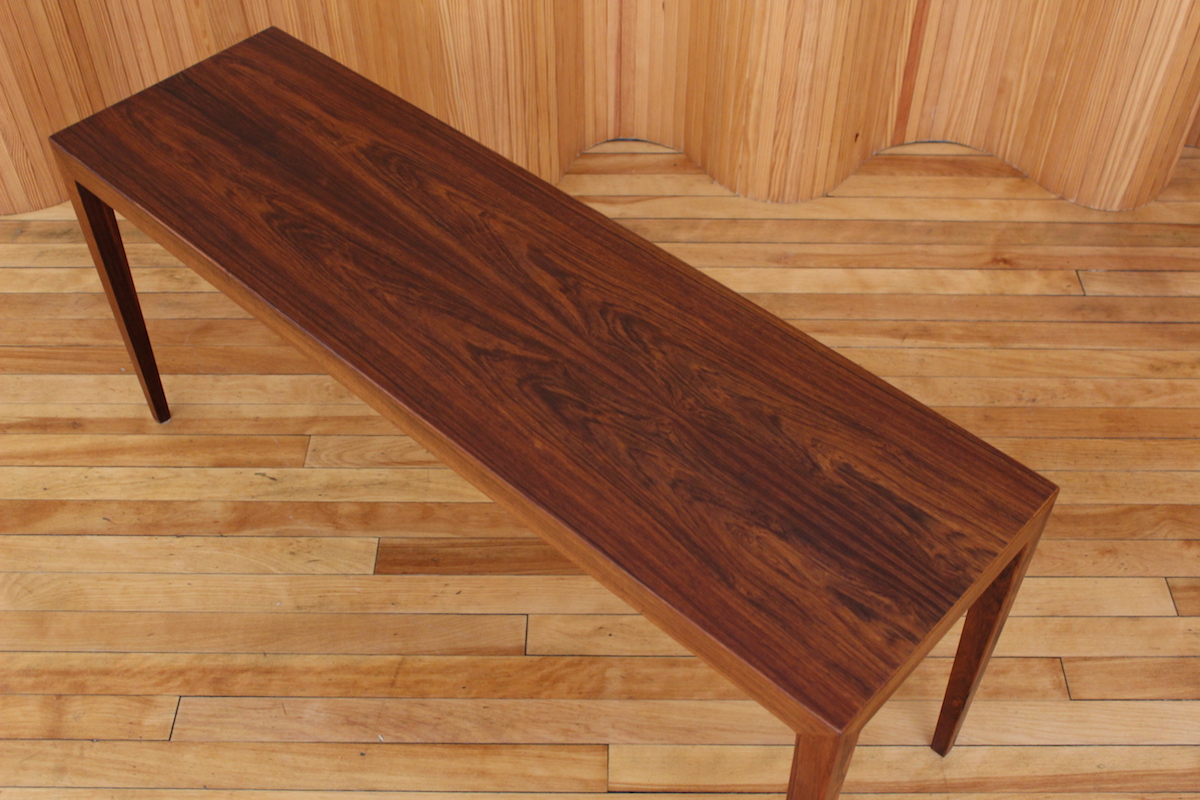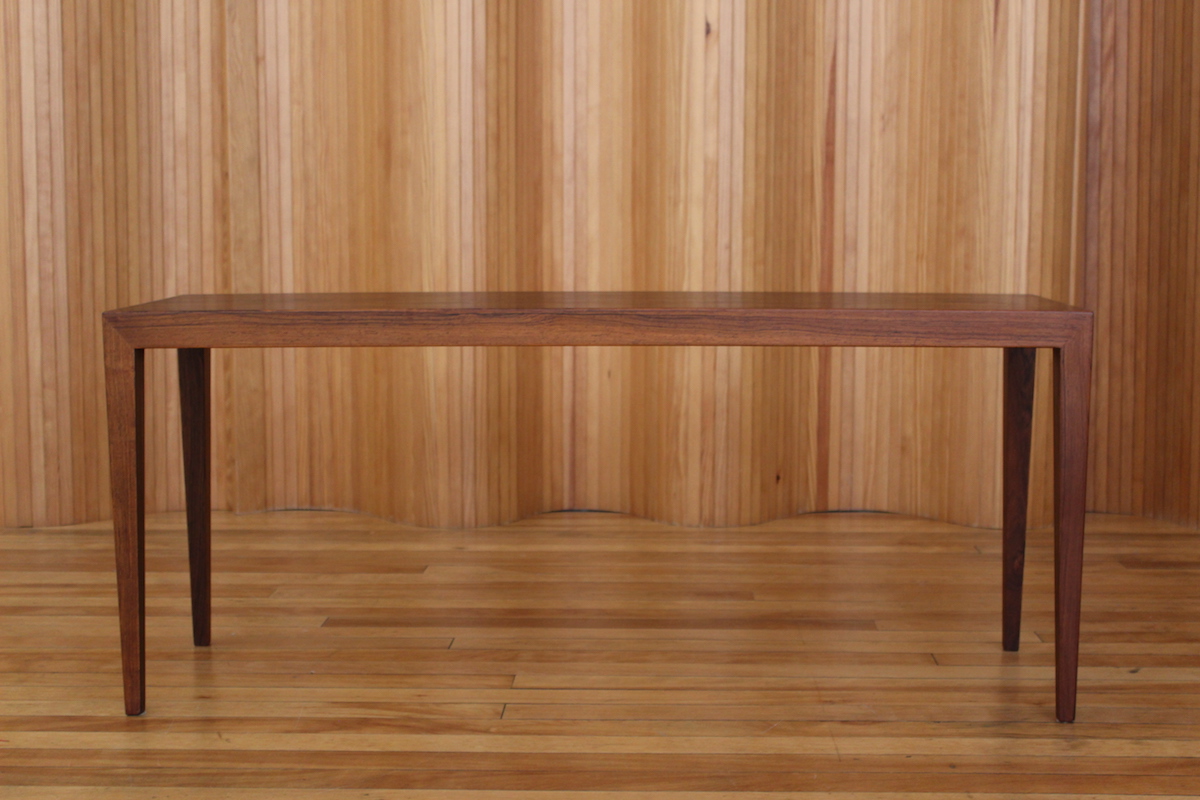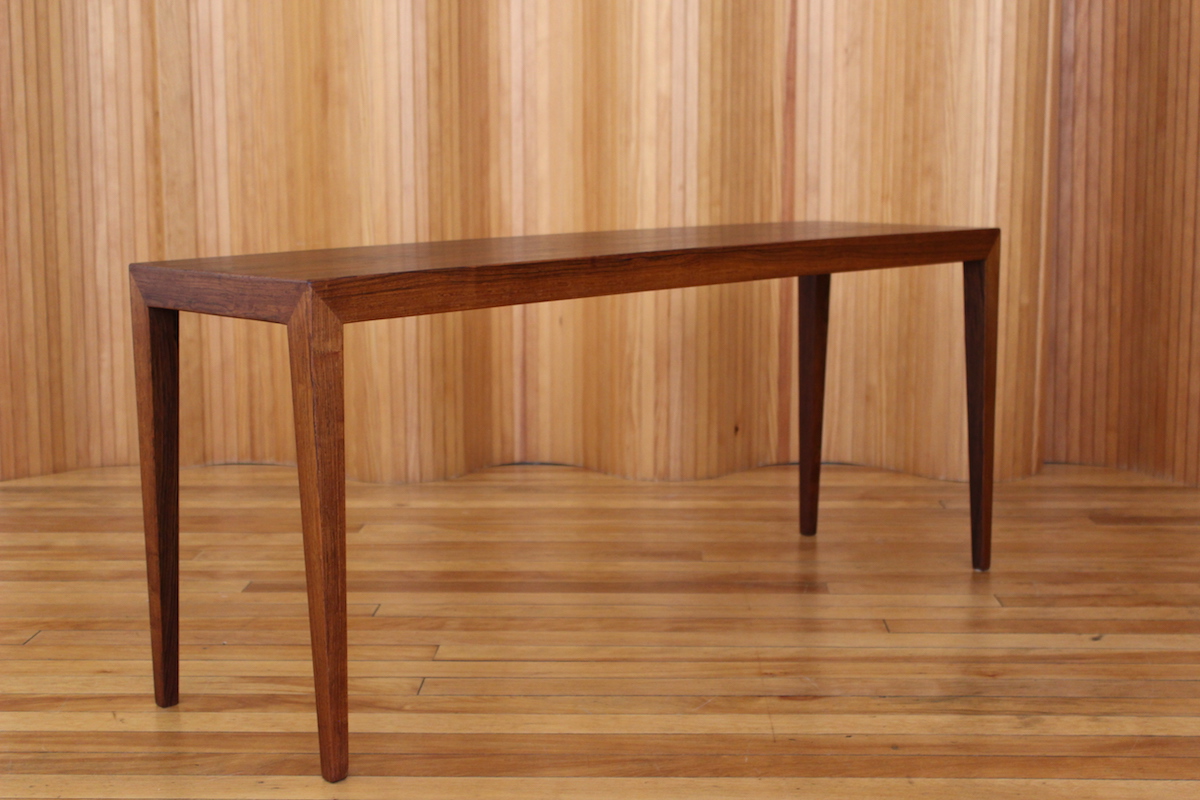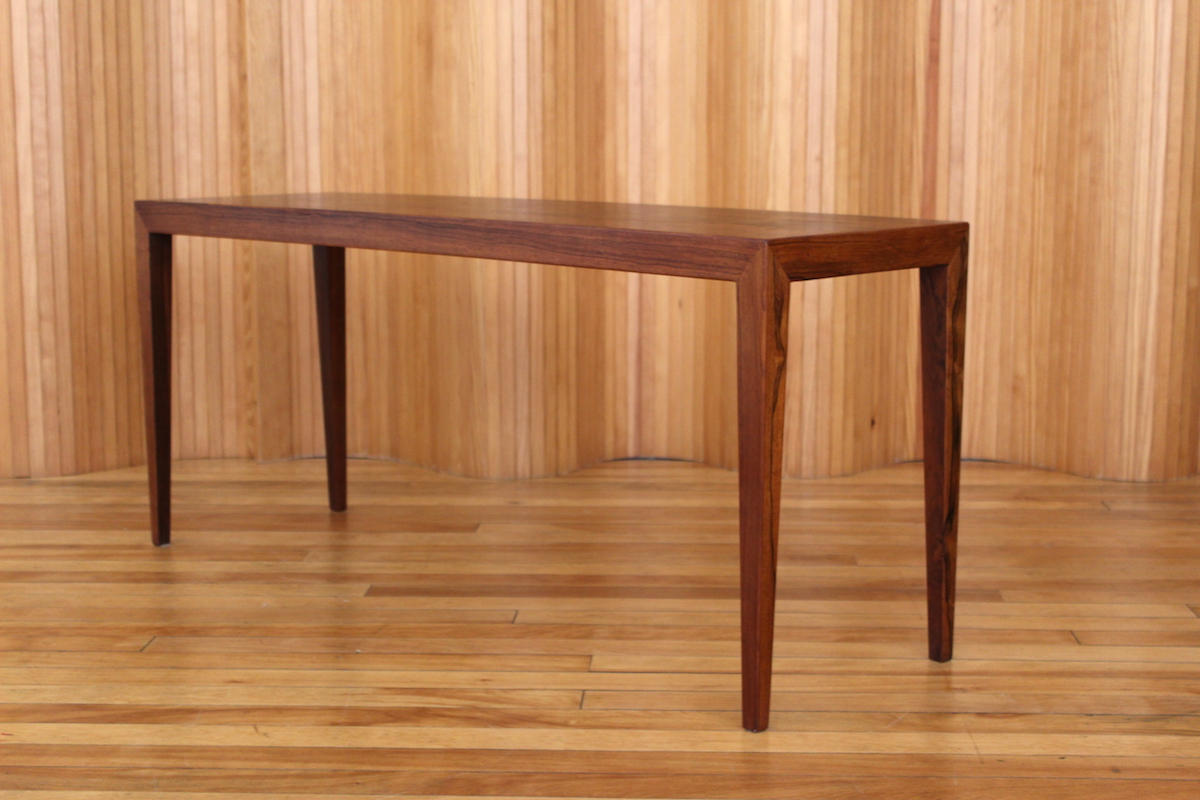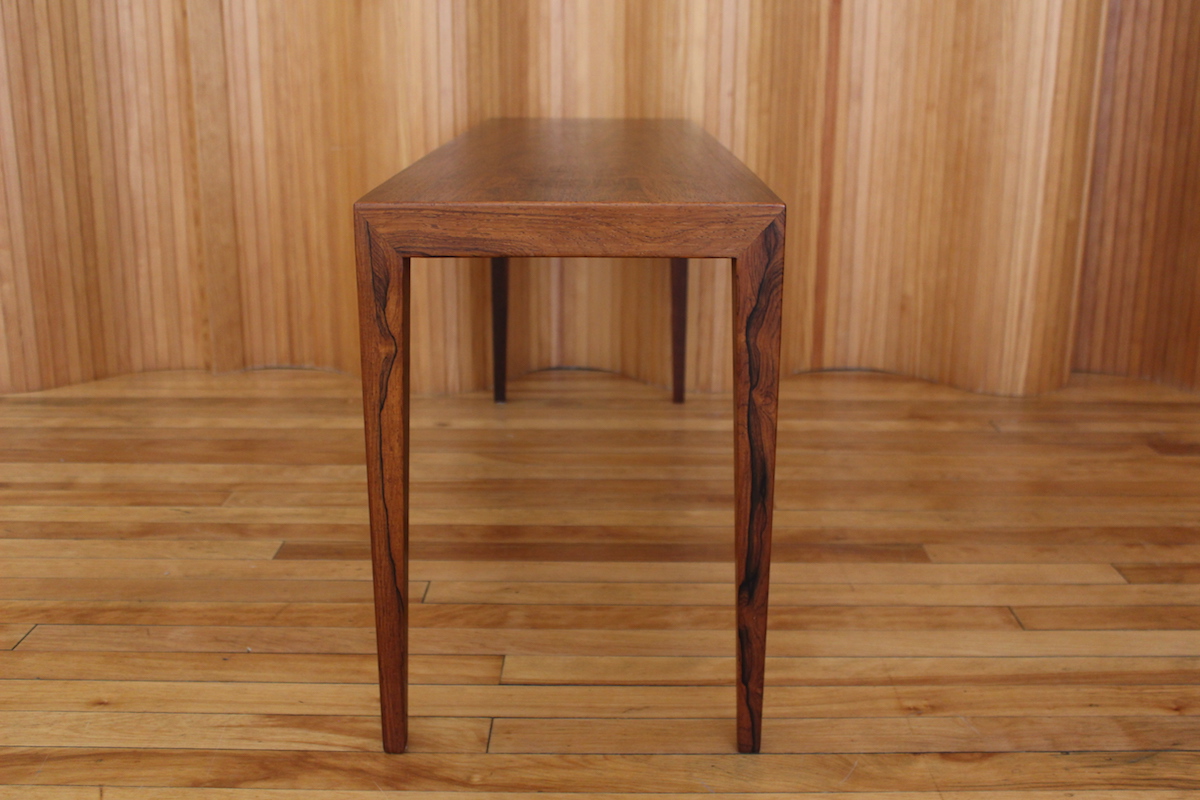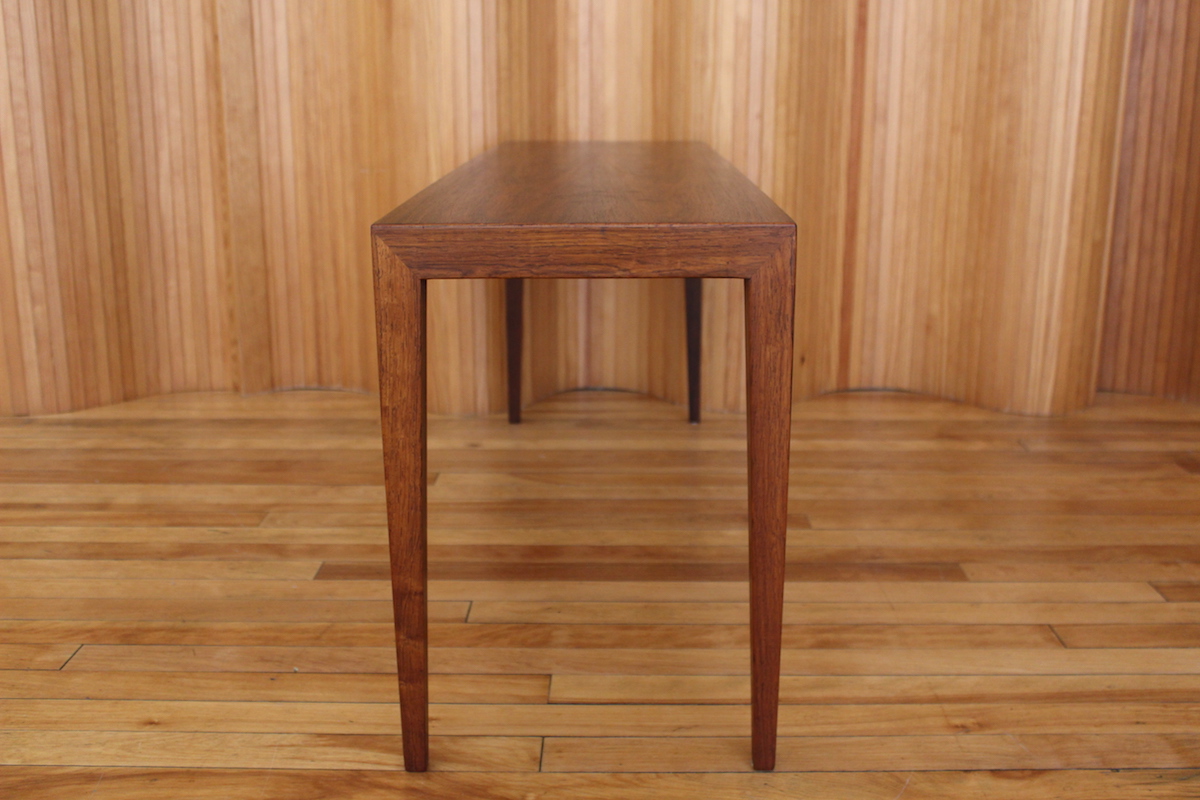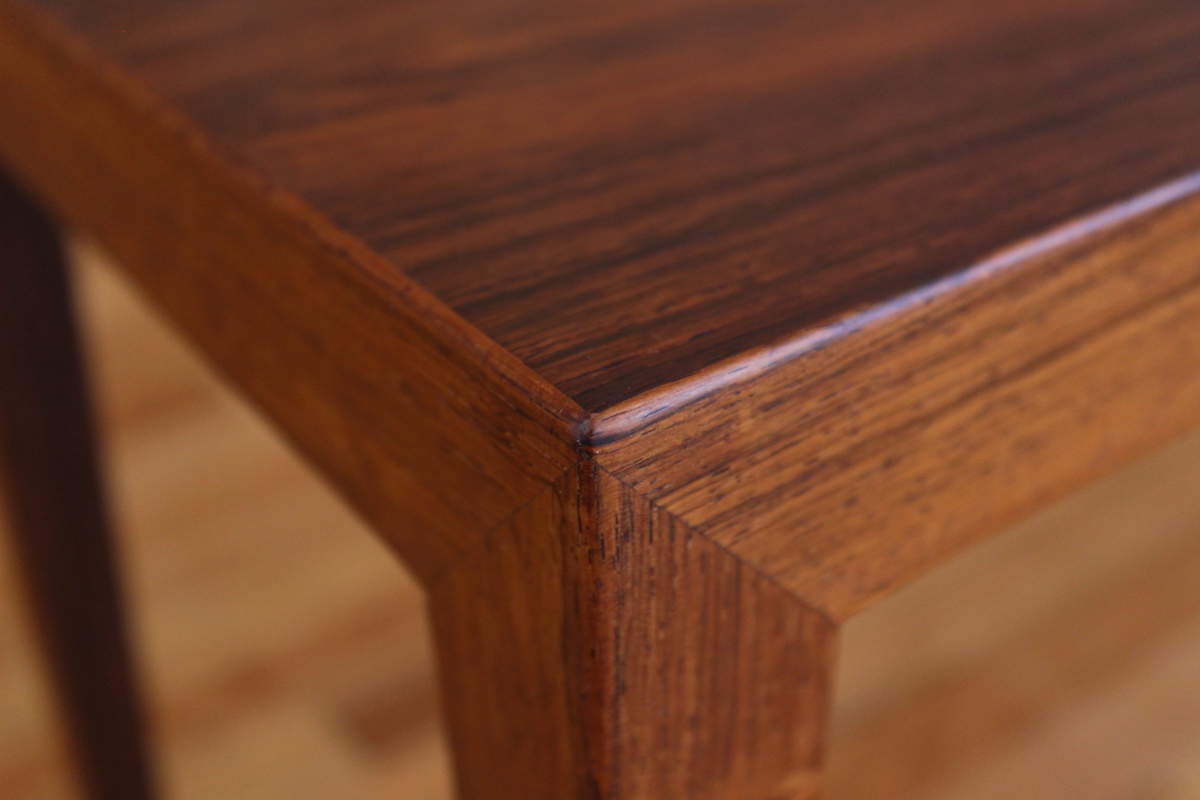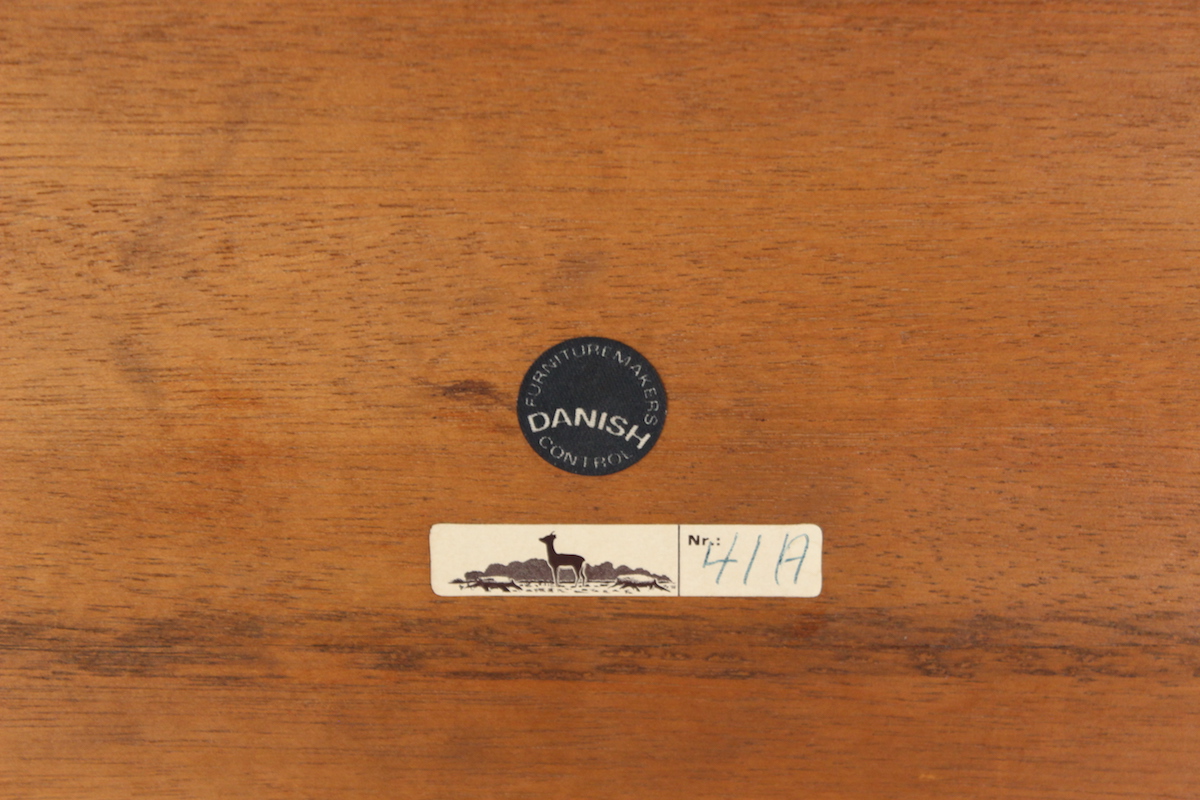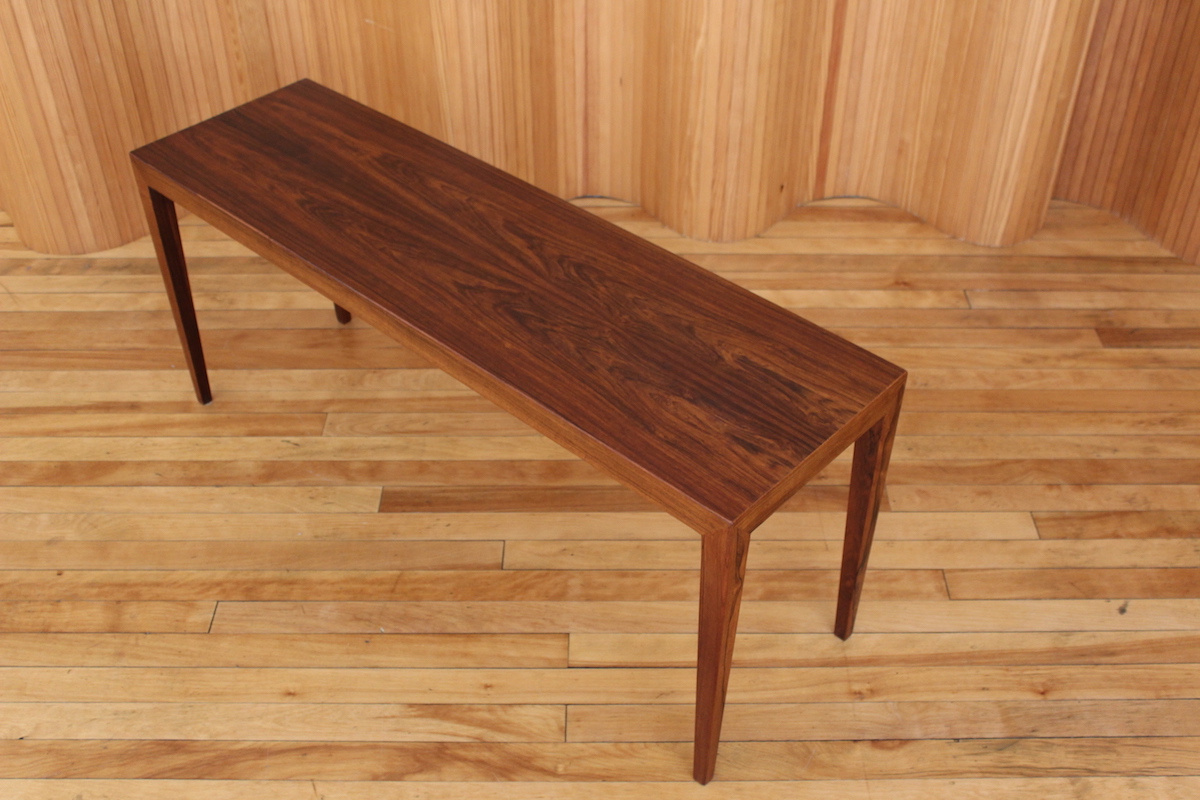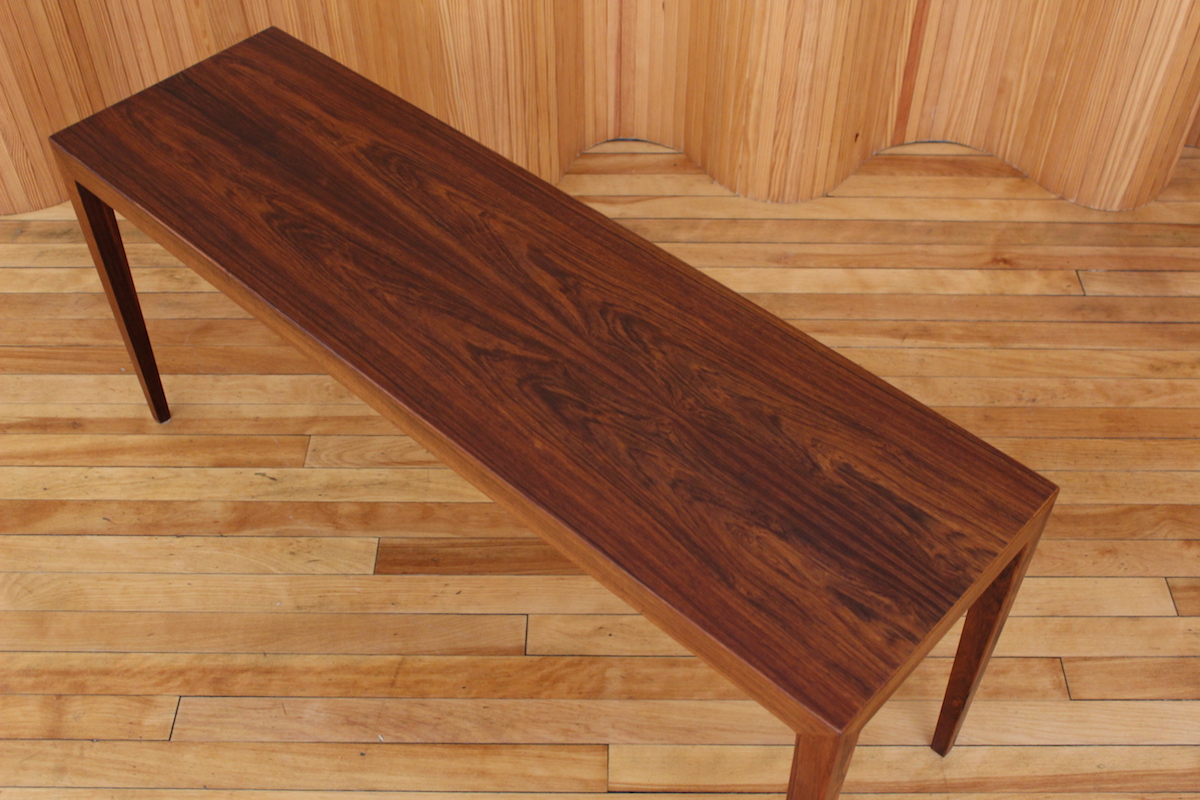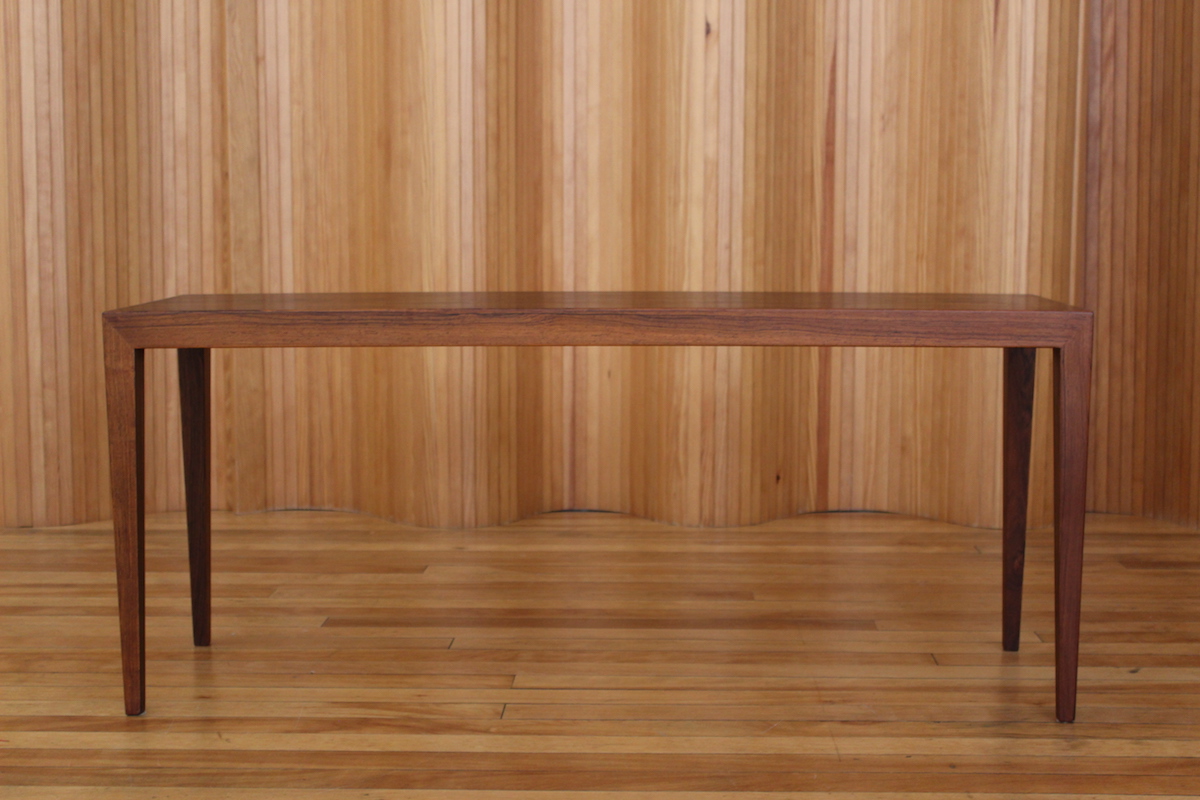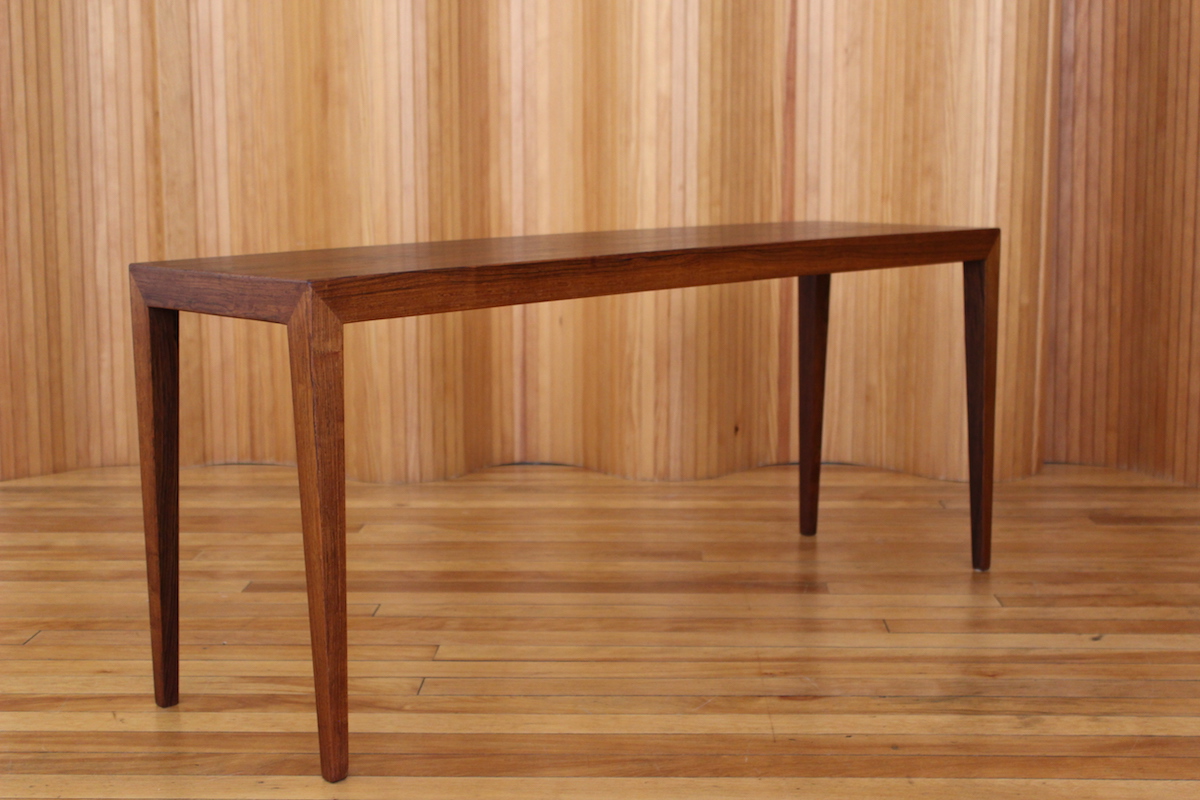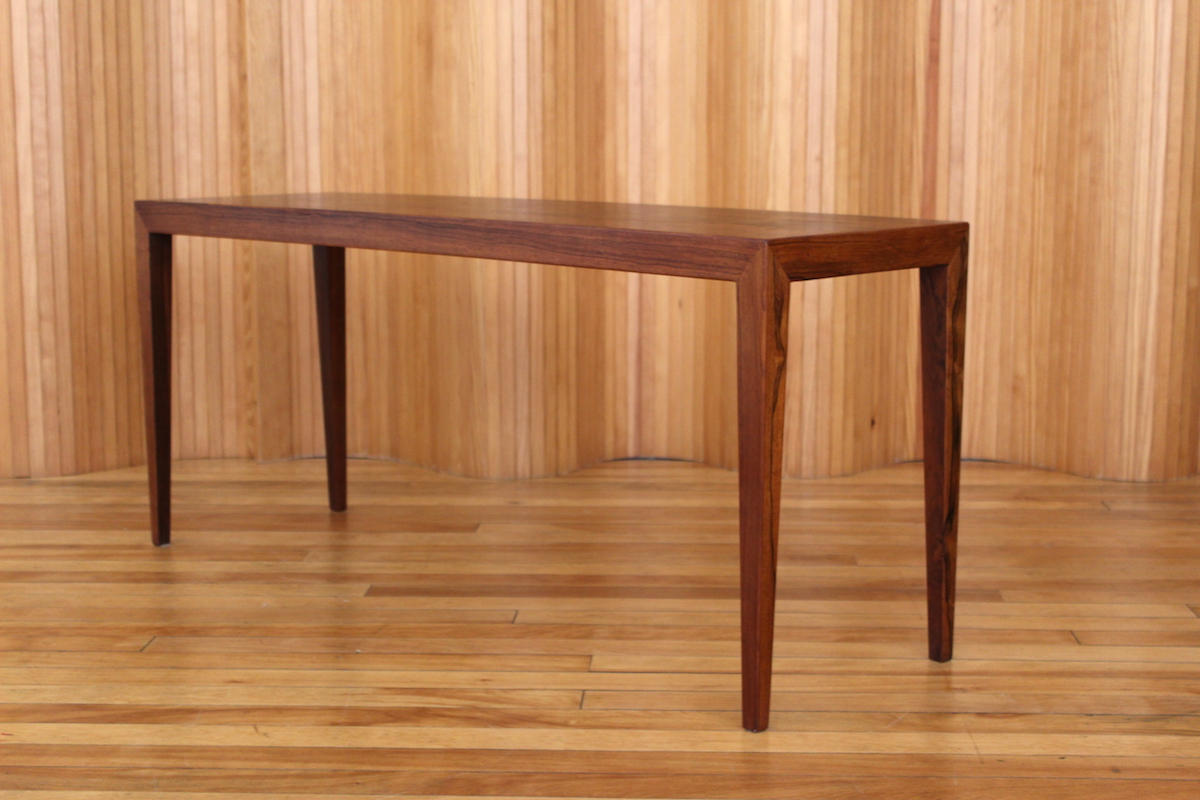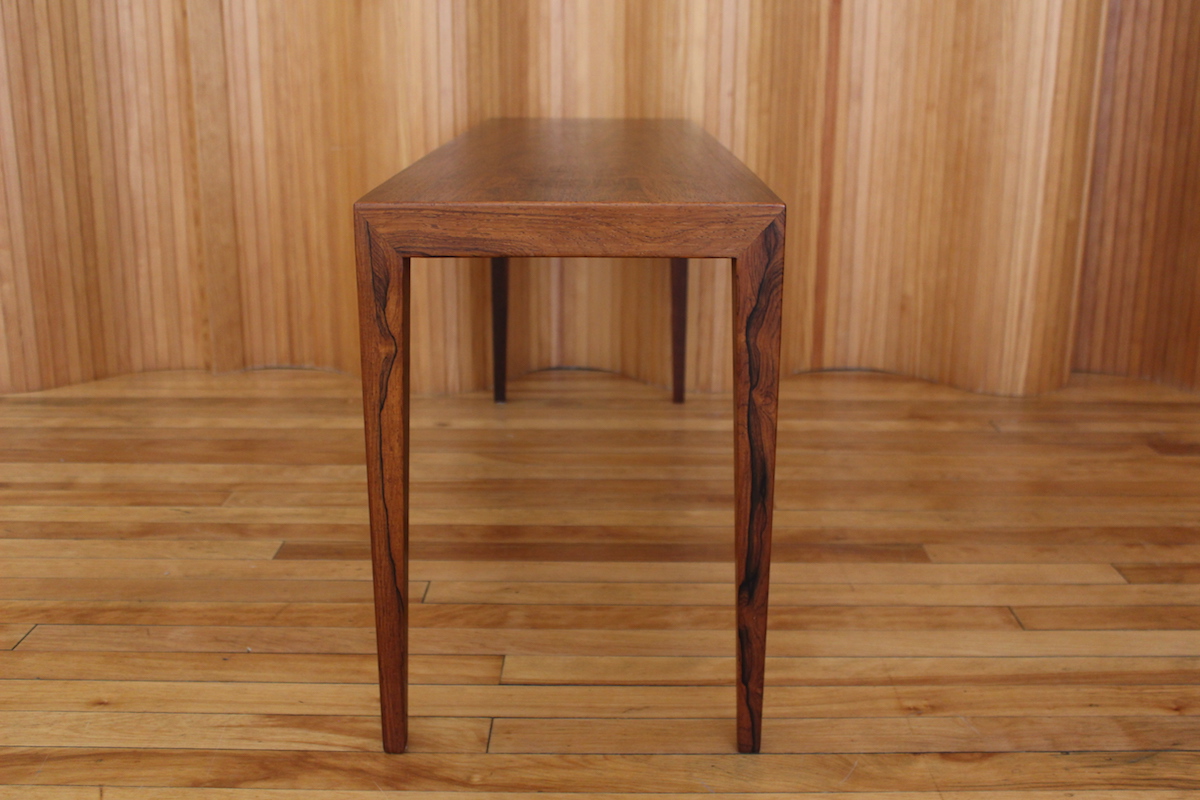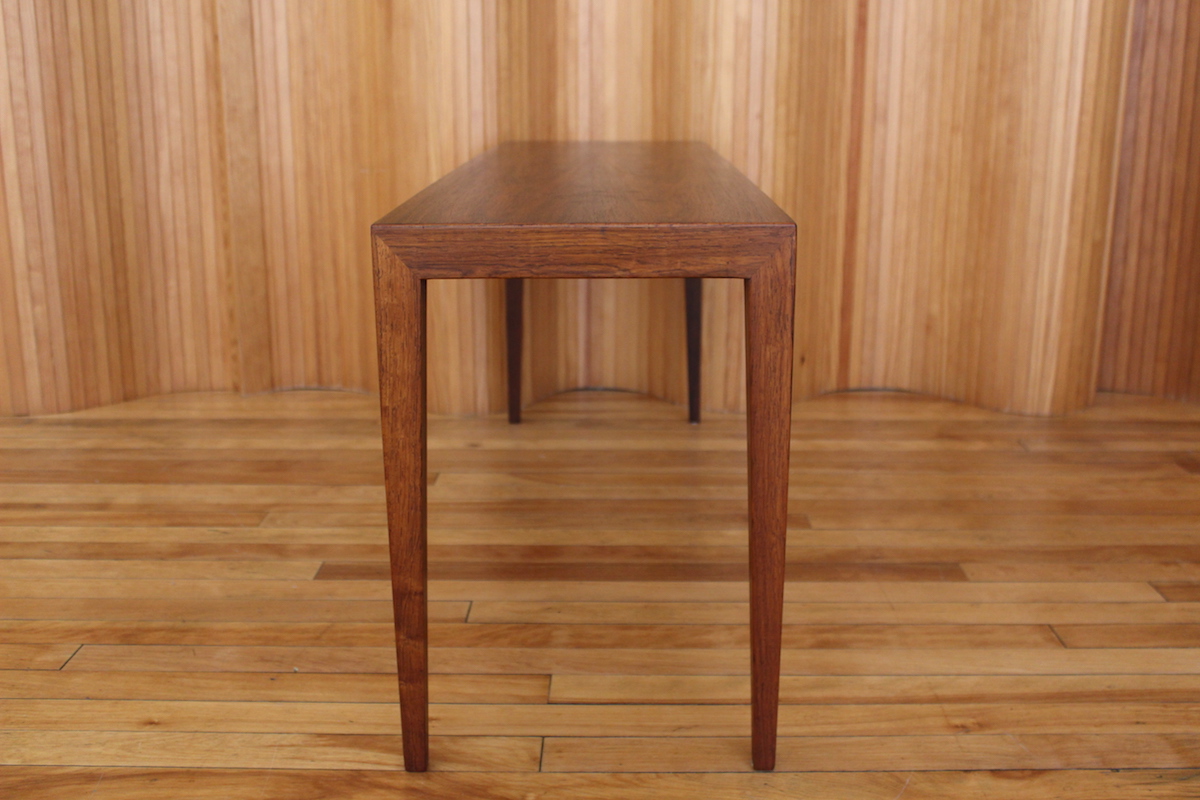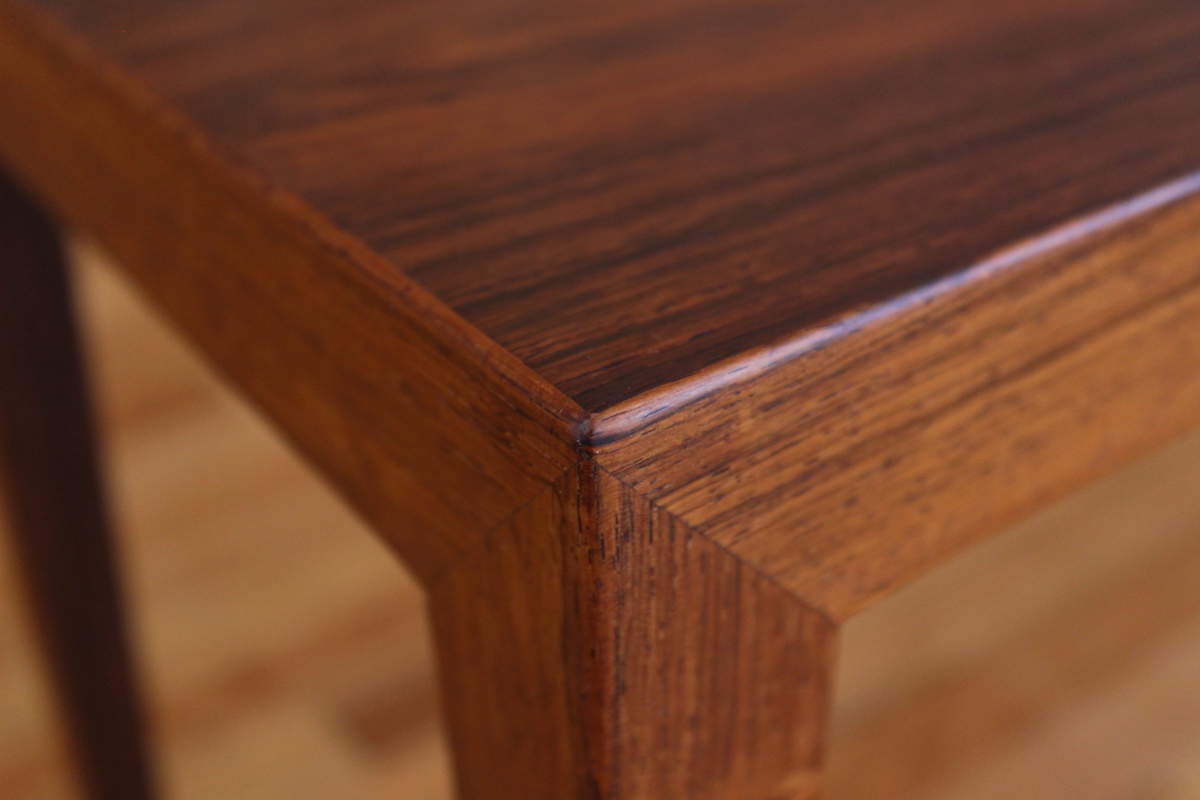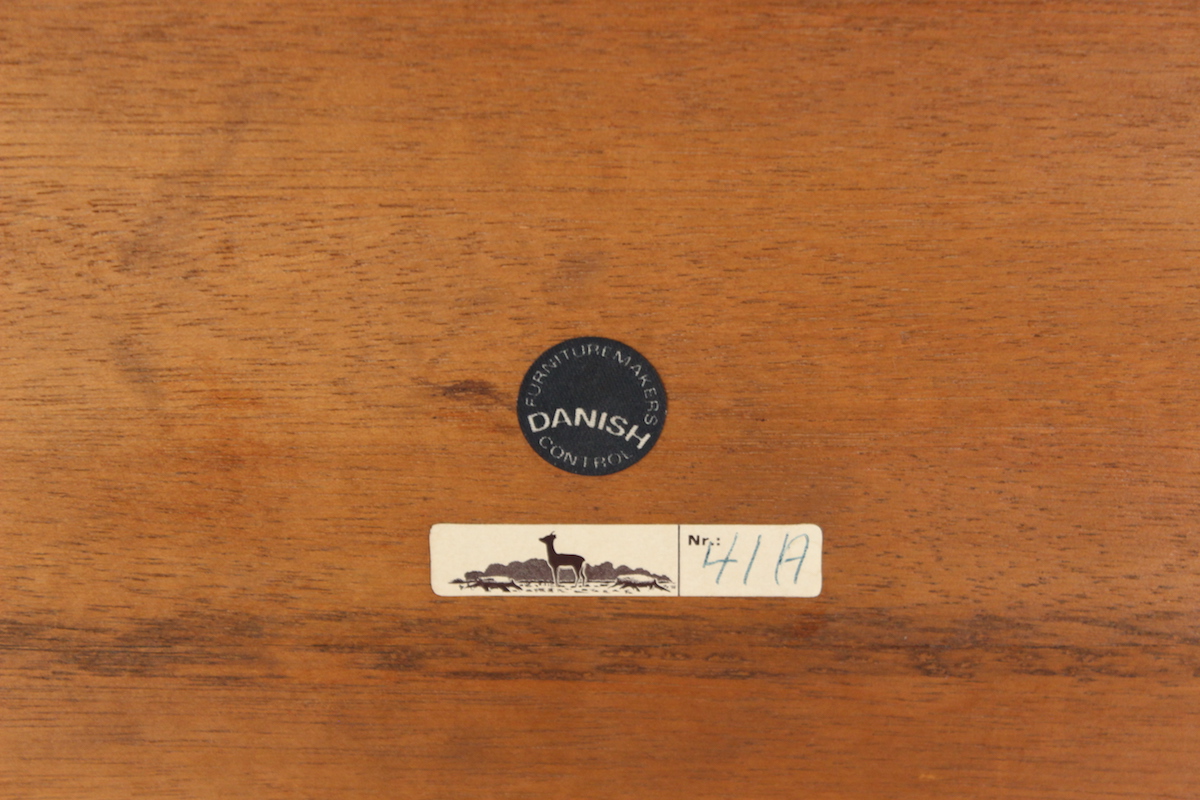 sold out
Severin Hansen rosewood coffee table - Haslev, Denmark
Description: Rosewood coffee / sofa table - lovely proportions.
Designer: Severin Hansen
Manufacturer: Haslev, Denmark
Date: 1950s
Dimensions: Width 110cm: Depth: 32cm: Height 47cm.
Condition: Great, vintage condition. The rosewood is a lovely rich colour with stunning grain pattern. A few old small marks on the surface which do not show up on the photos and are mentioned only for absolute accuracy - they don't detract from the overall design.