Pair of Poul Kjaerholm PK22 leather lounge chairs - E Kold Christensen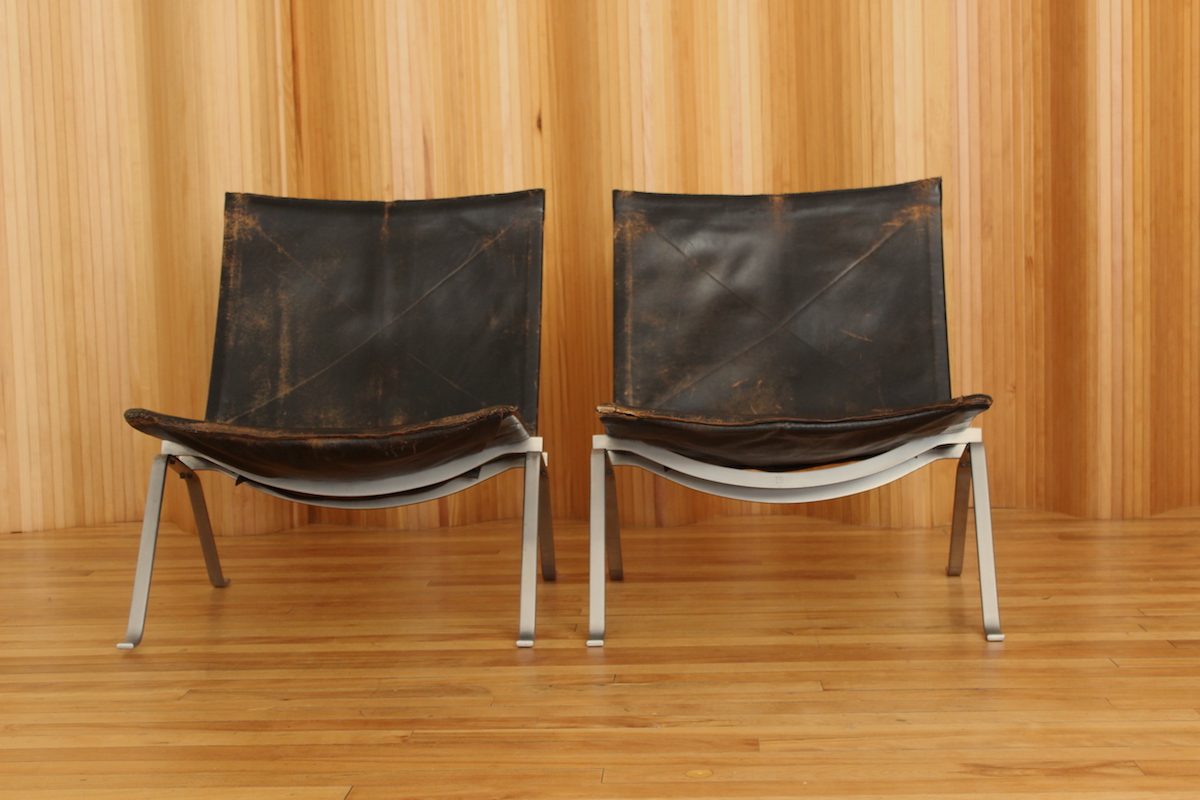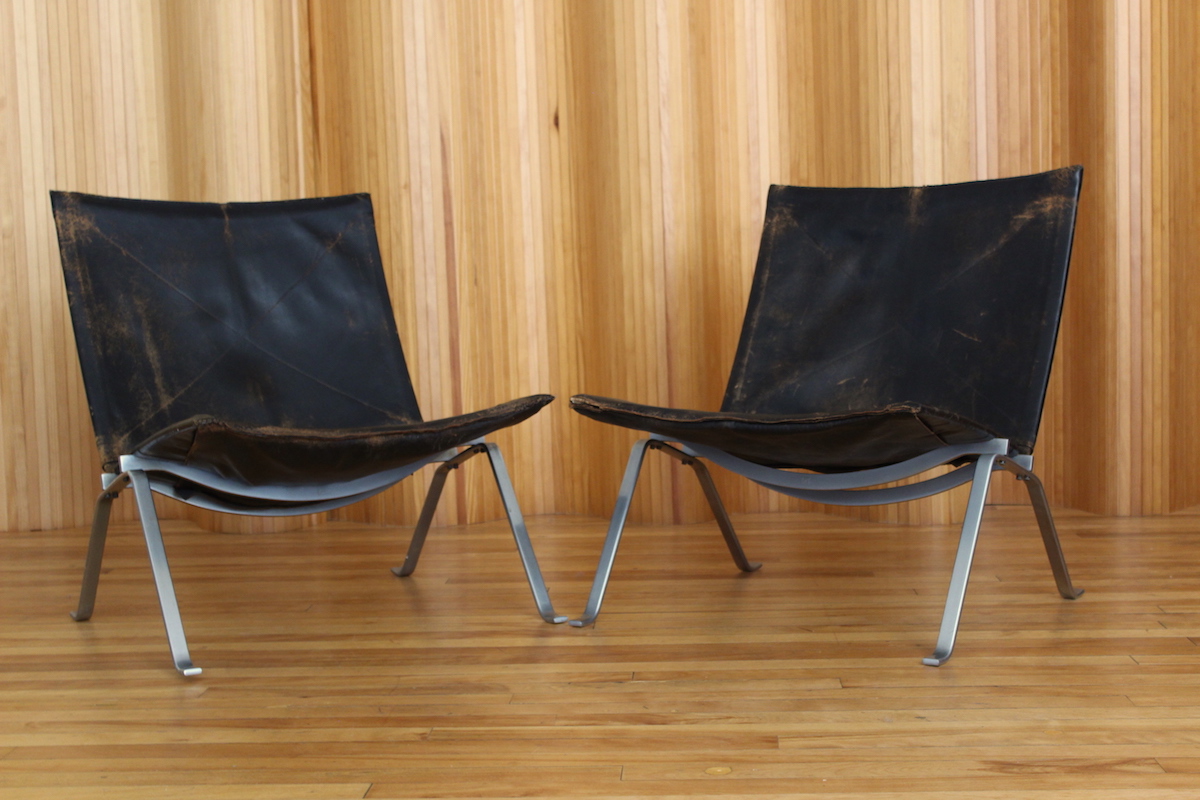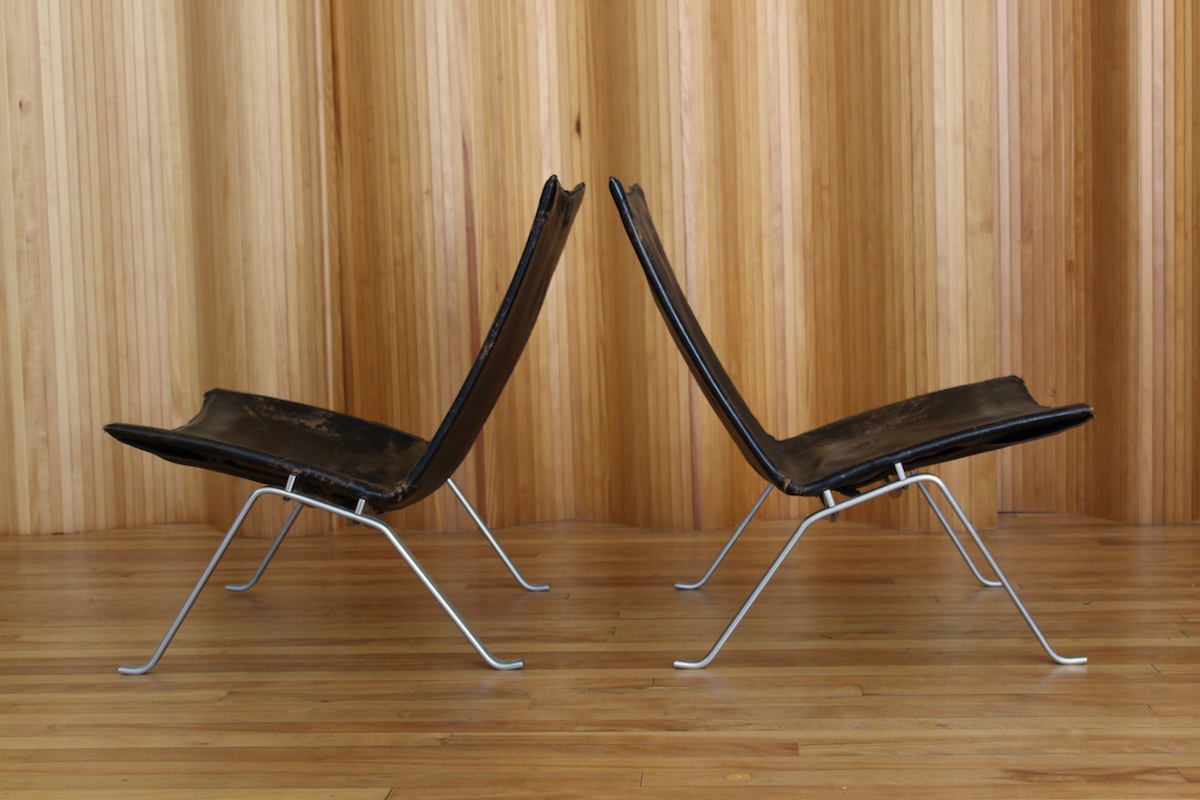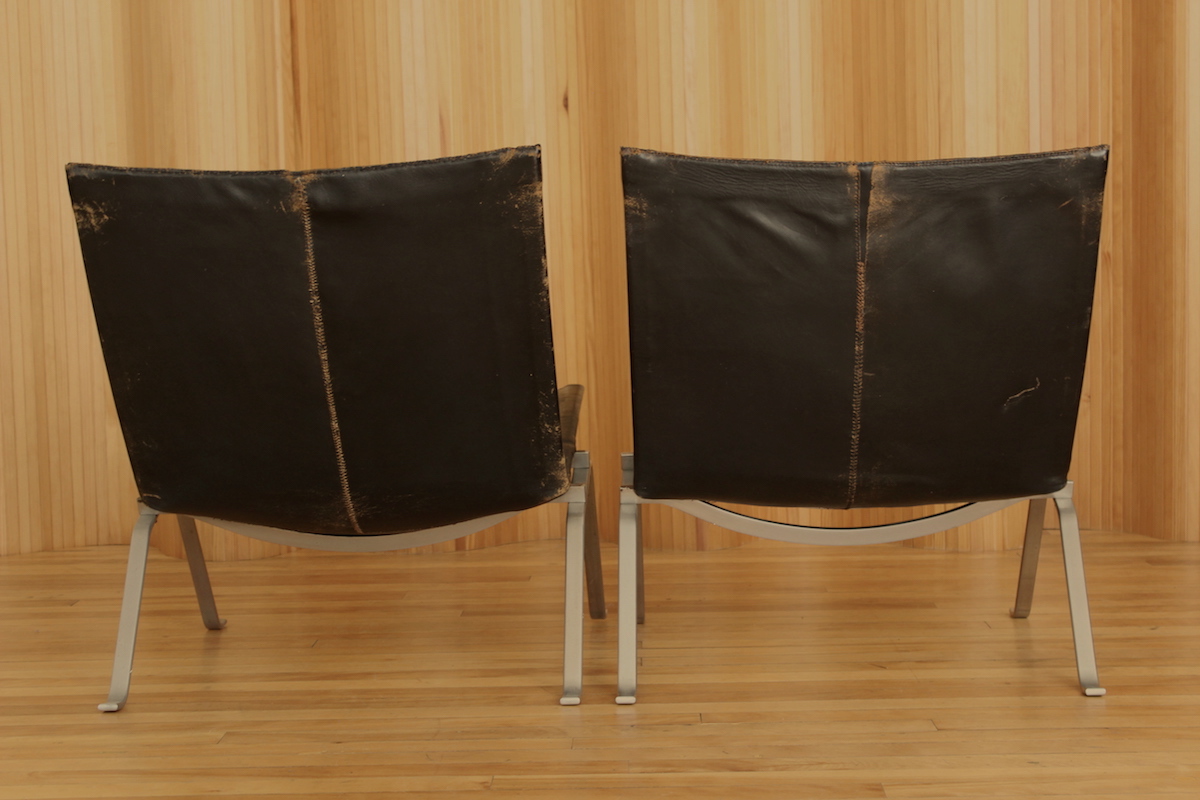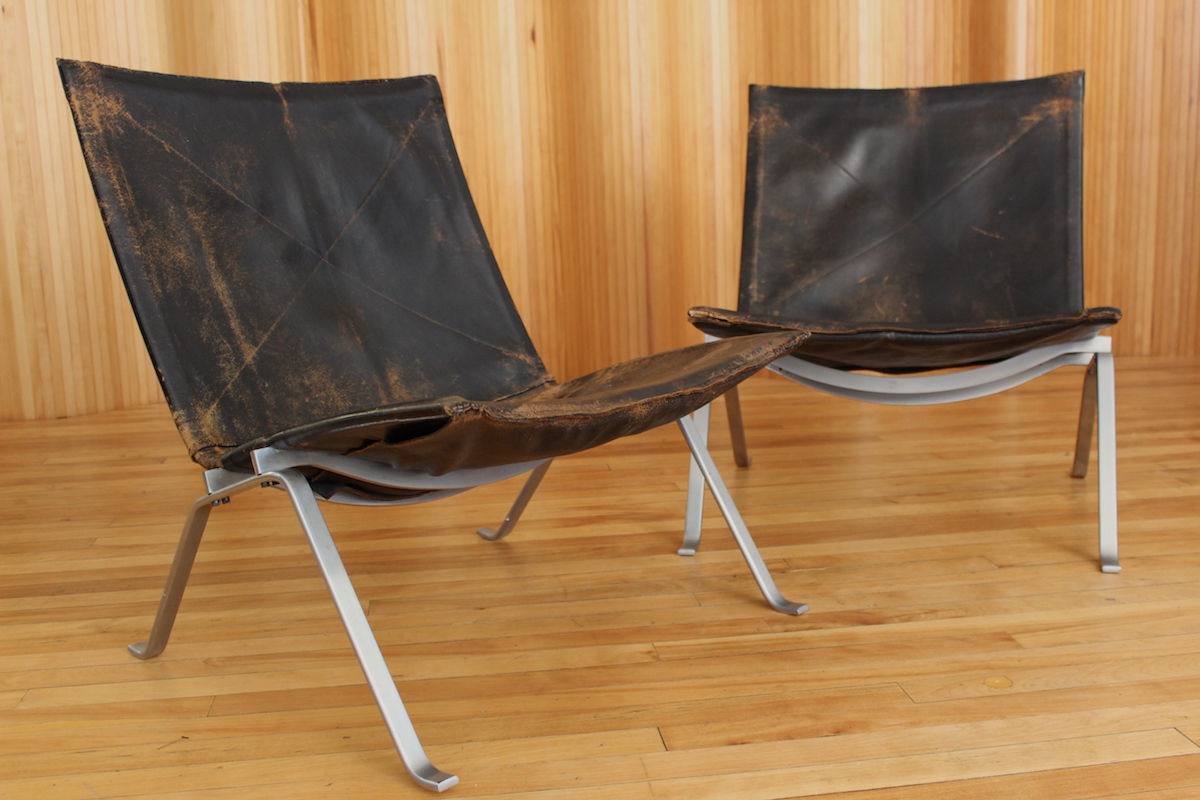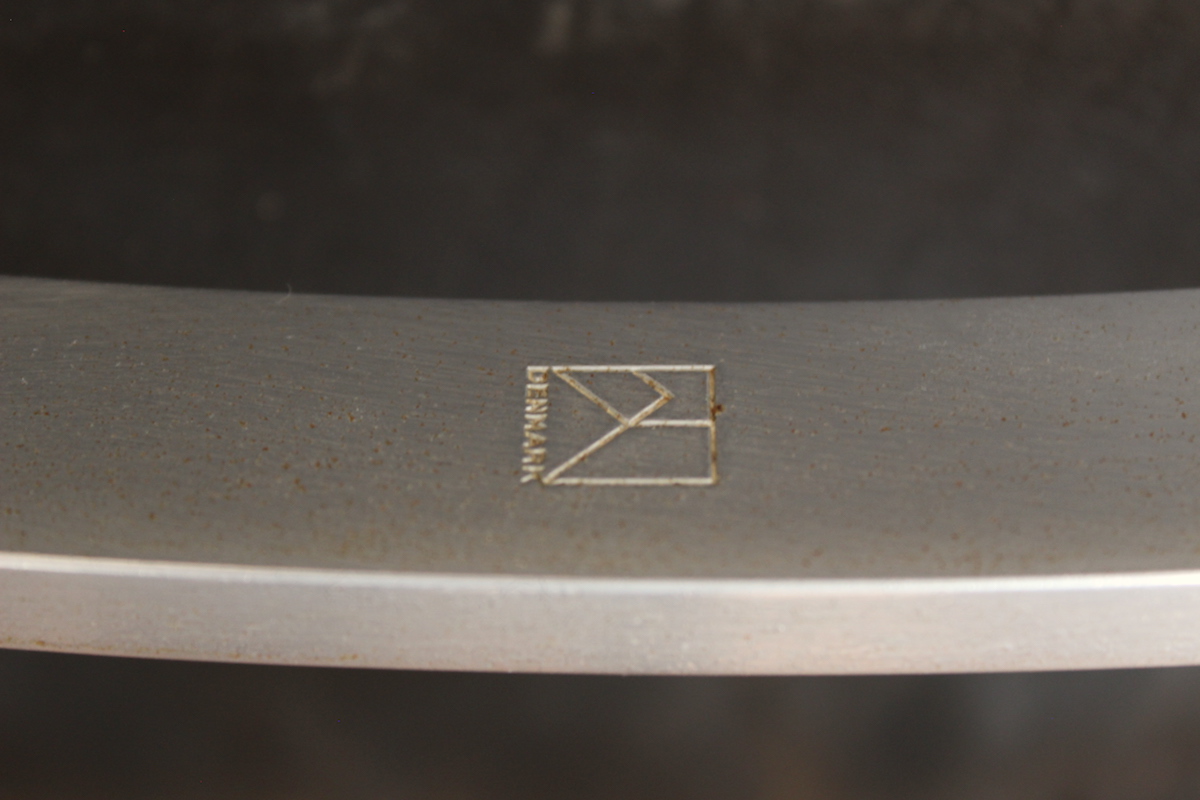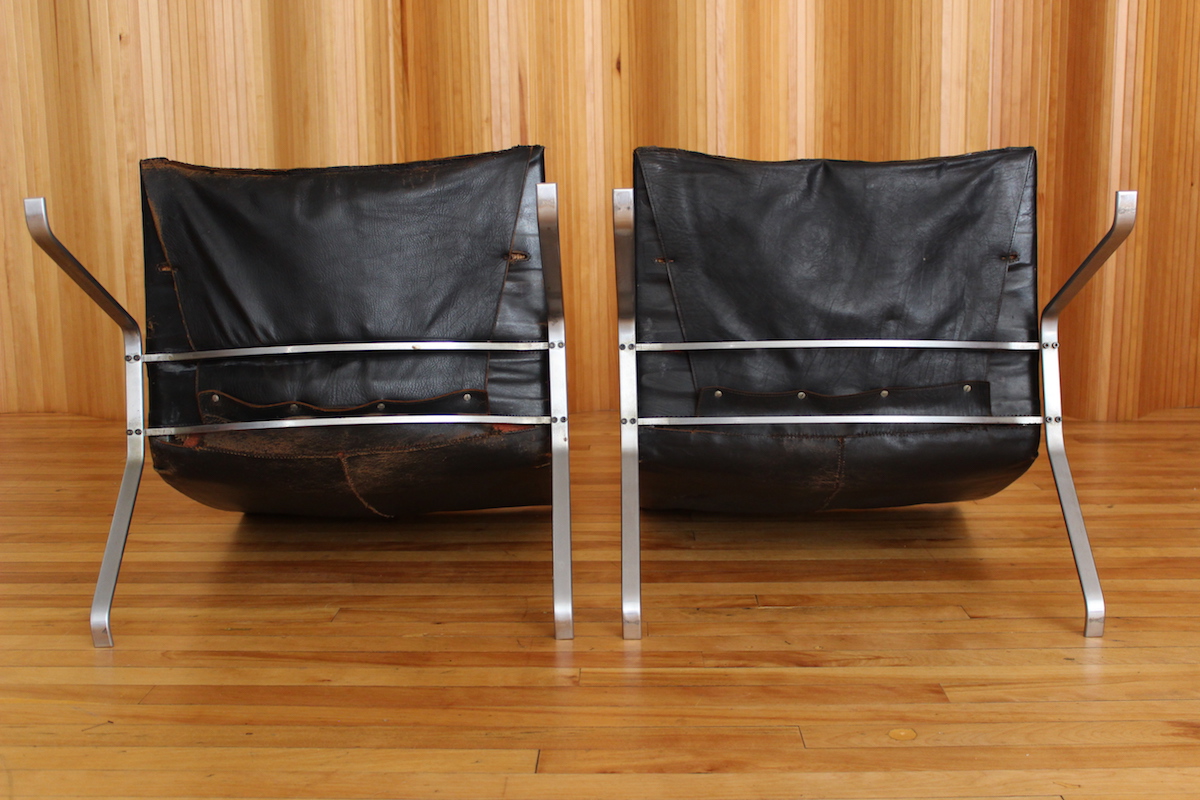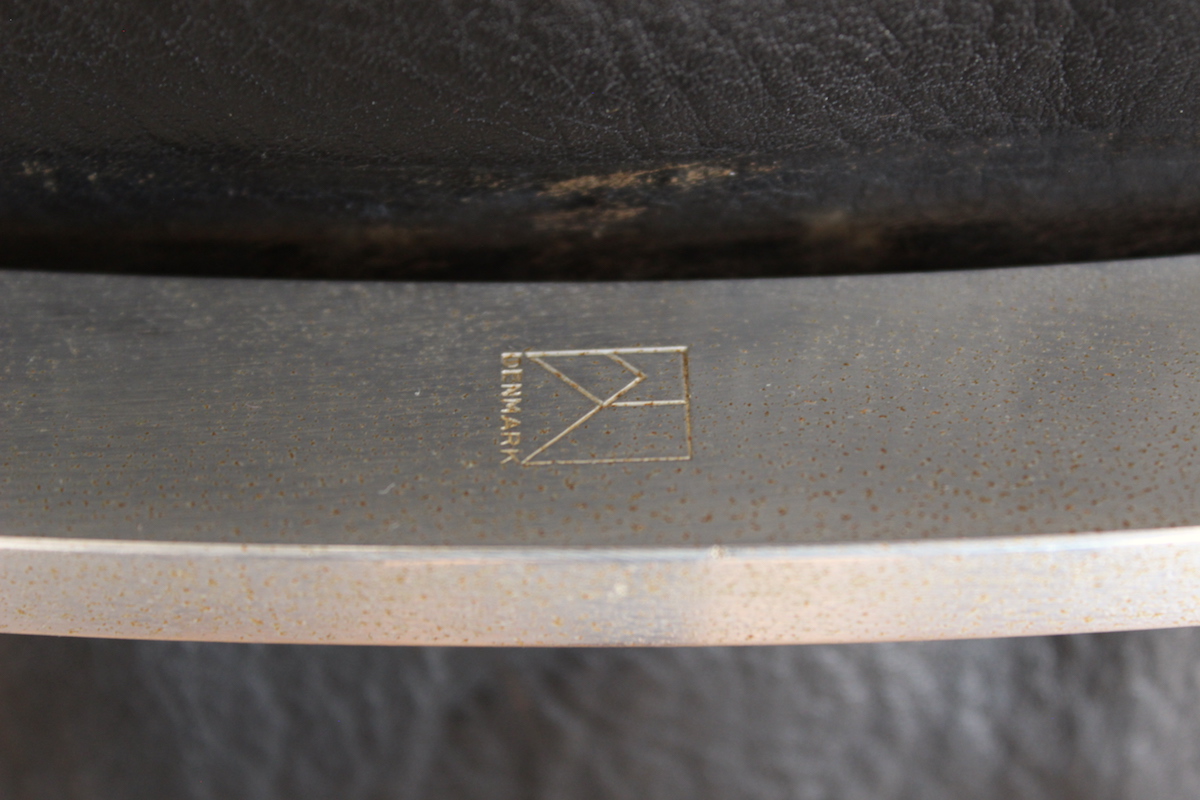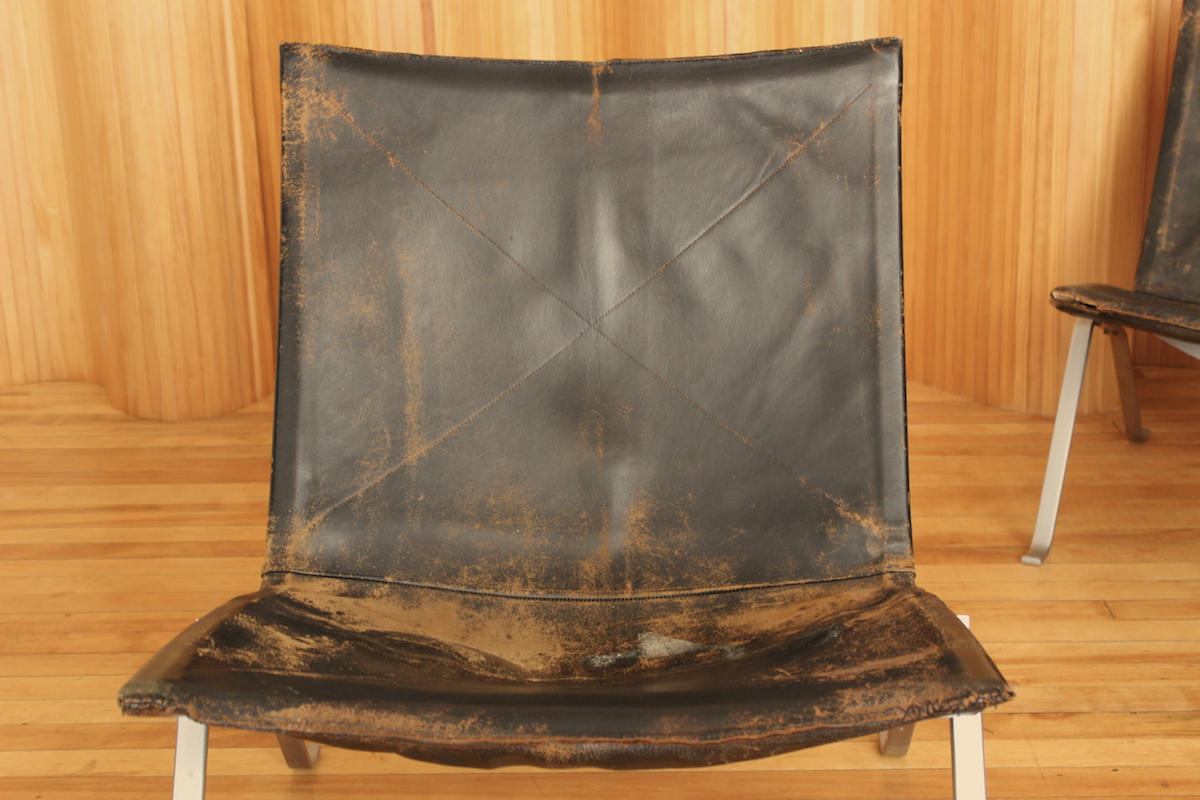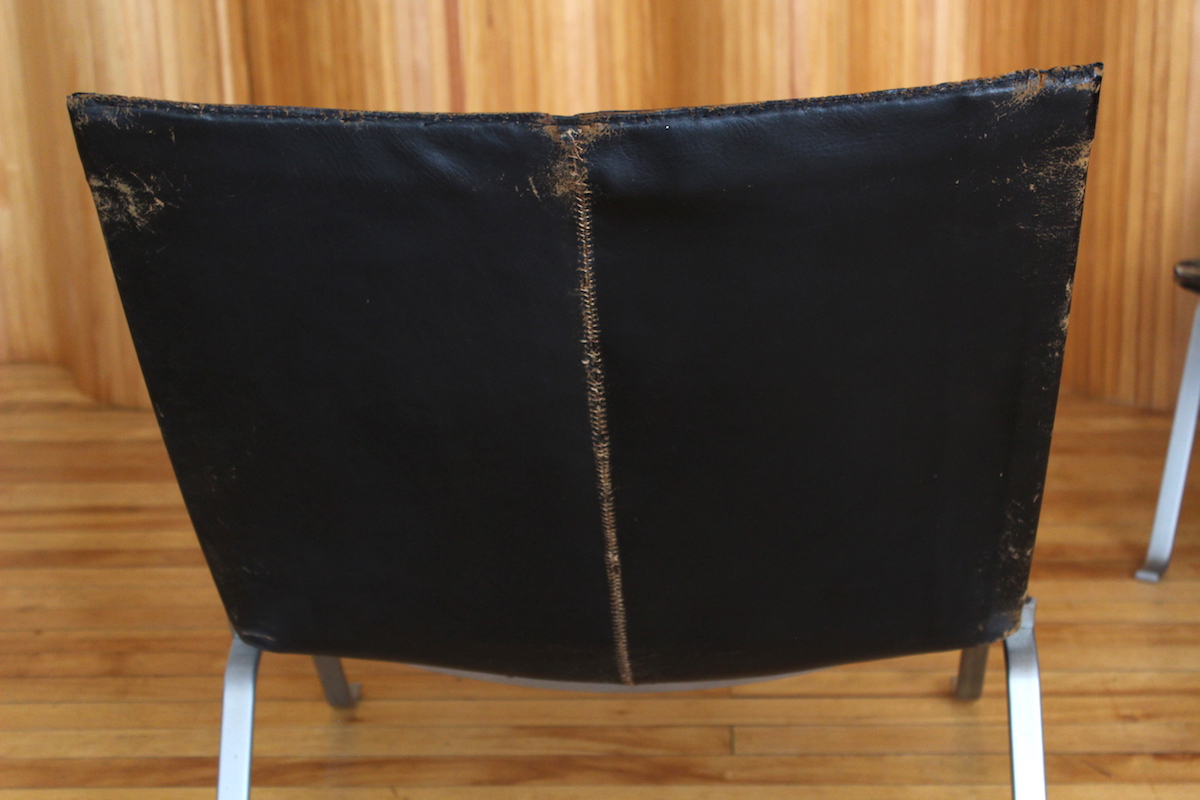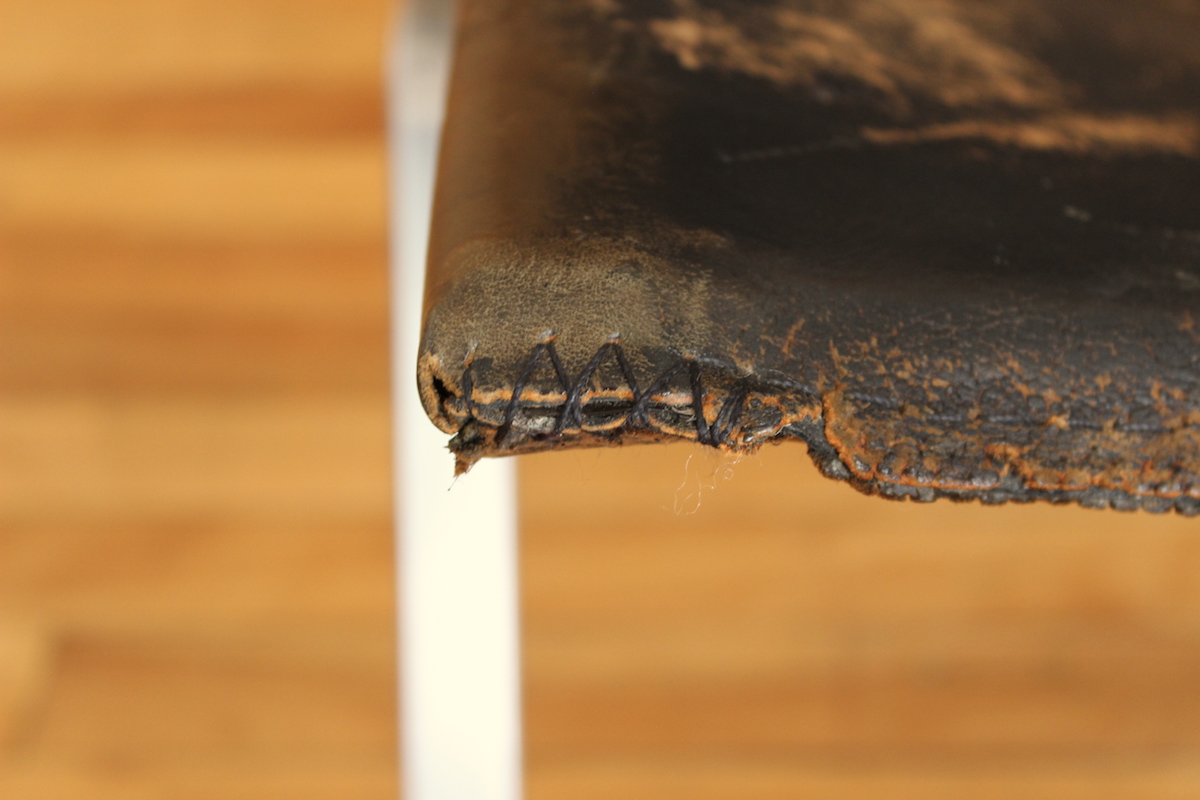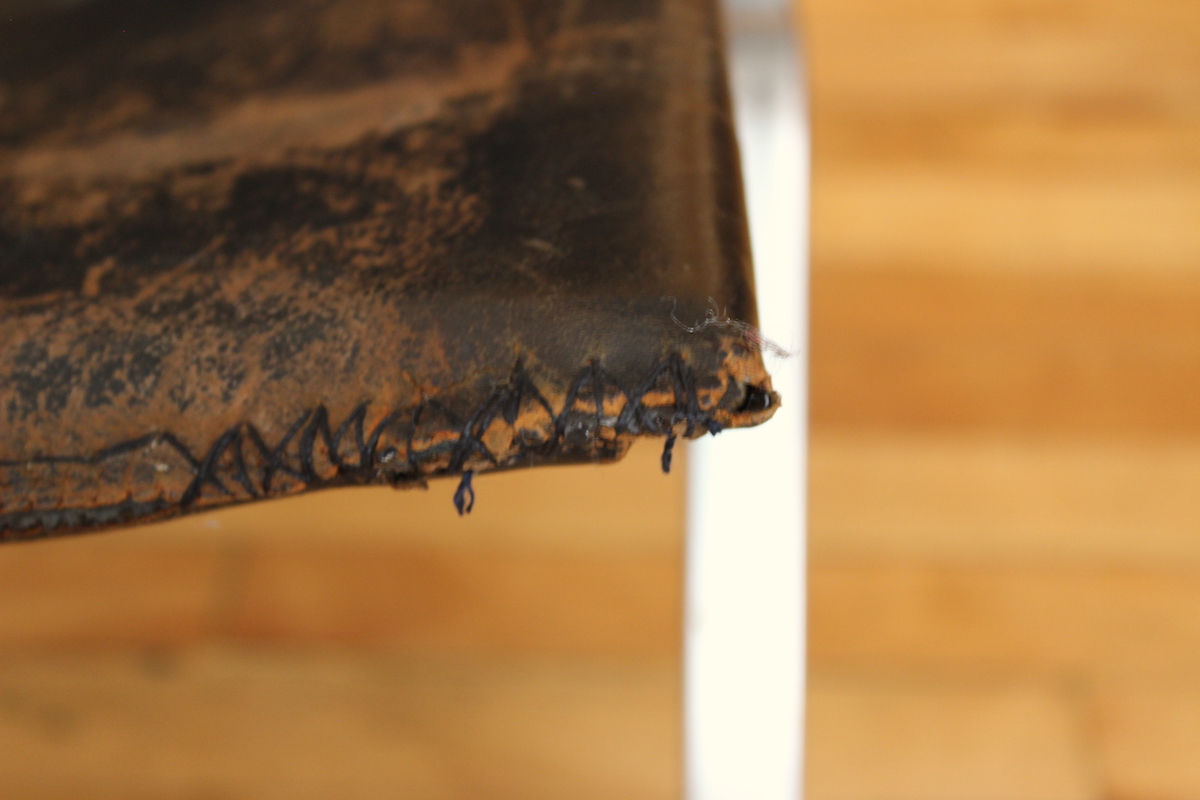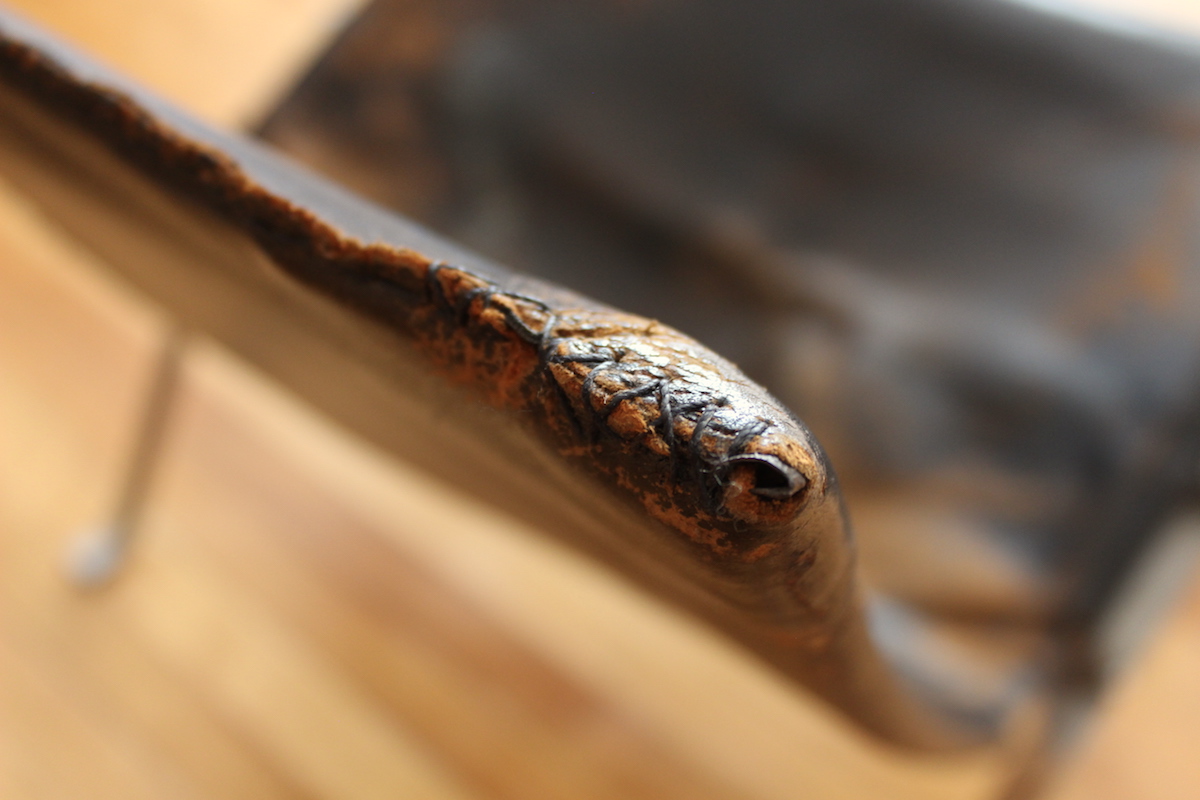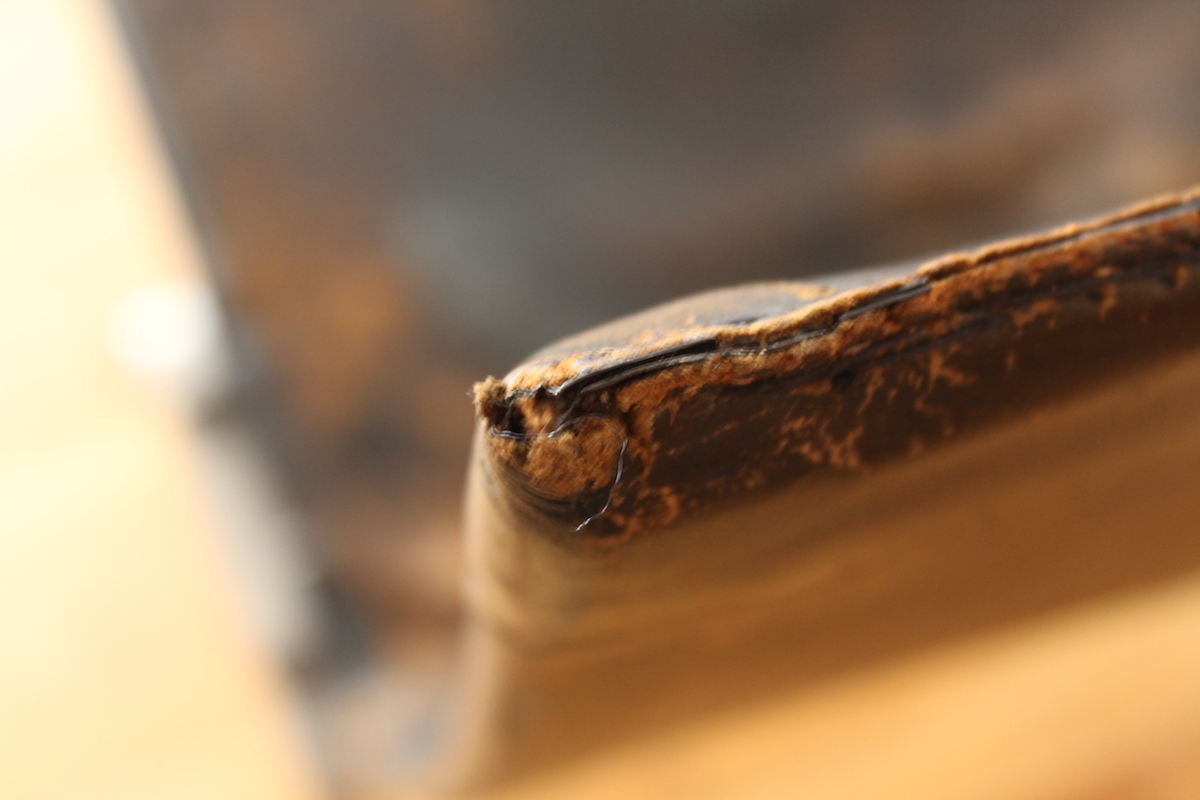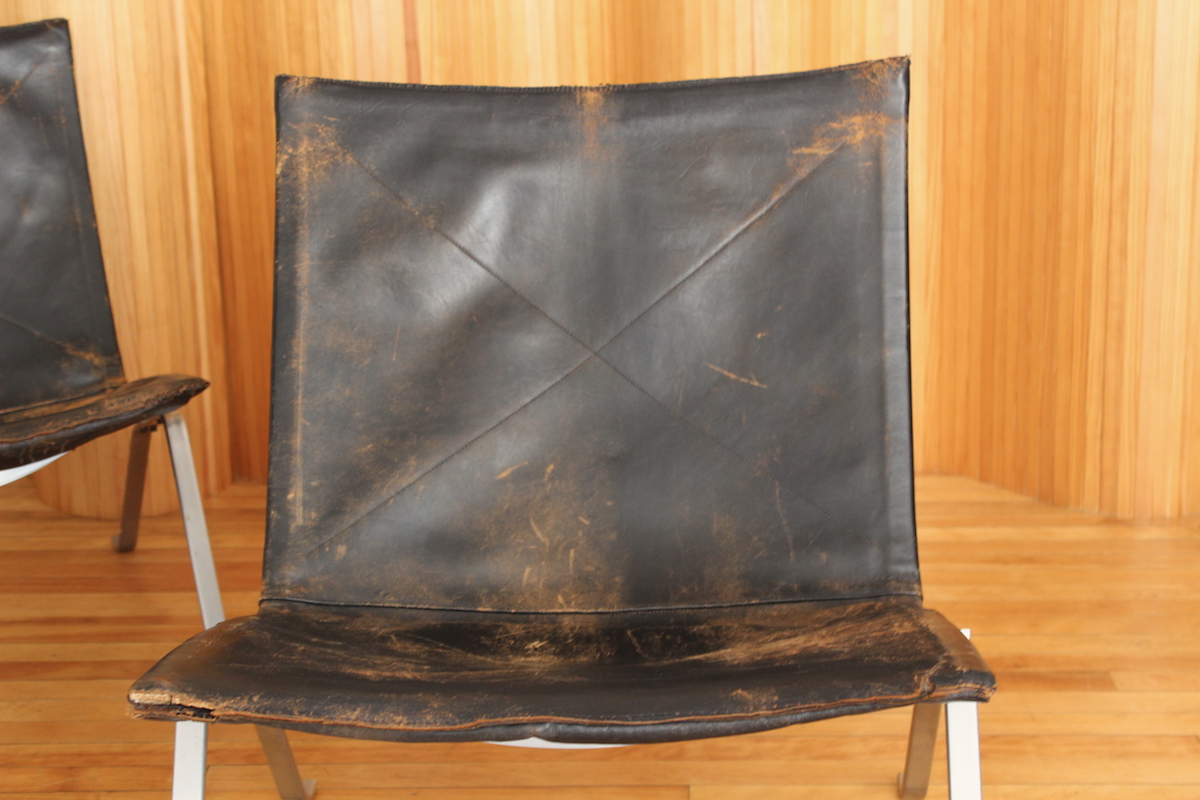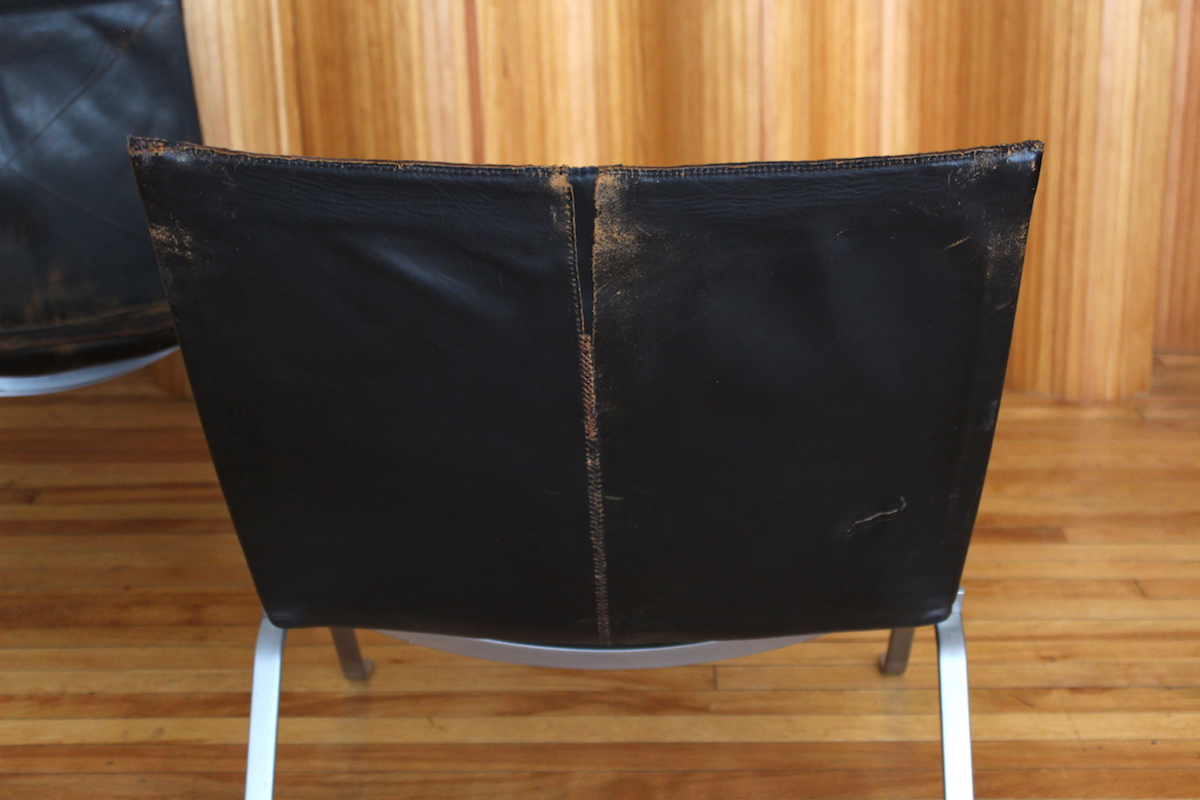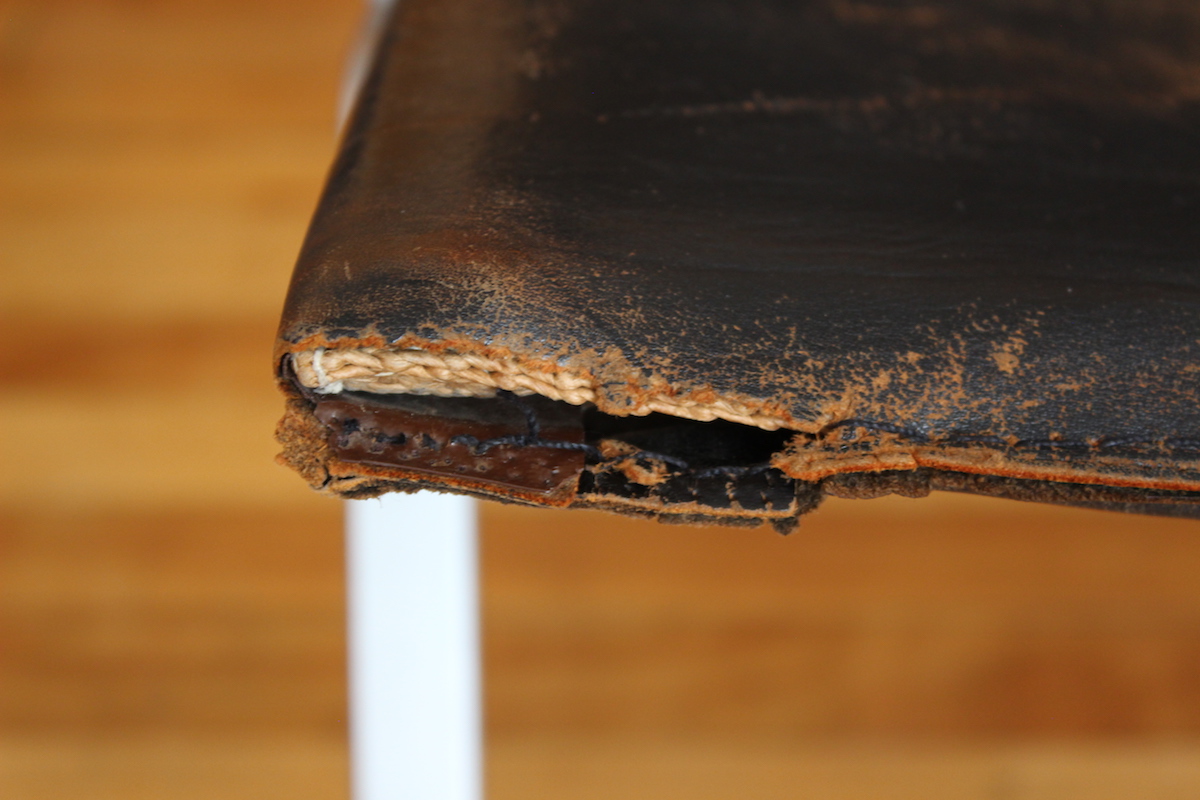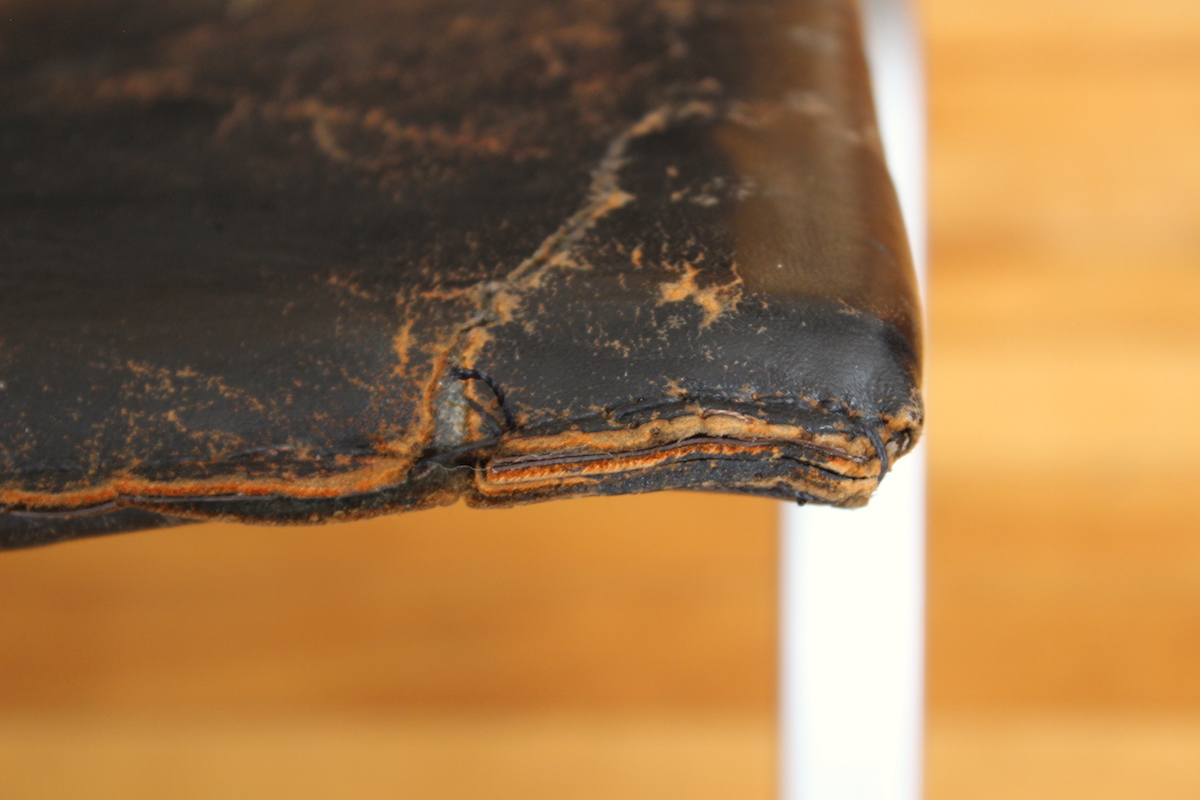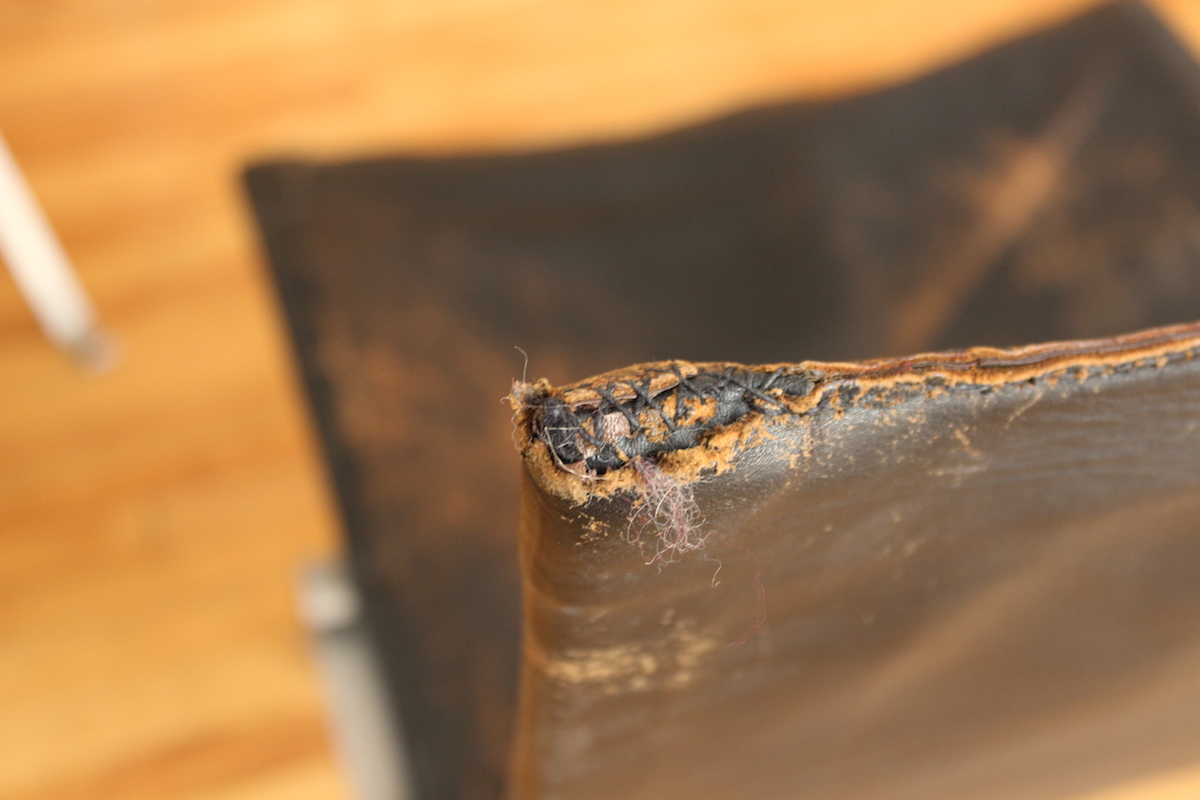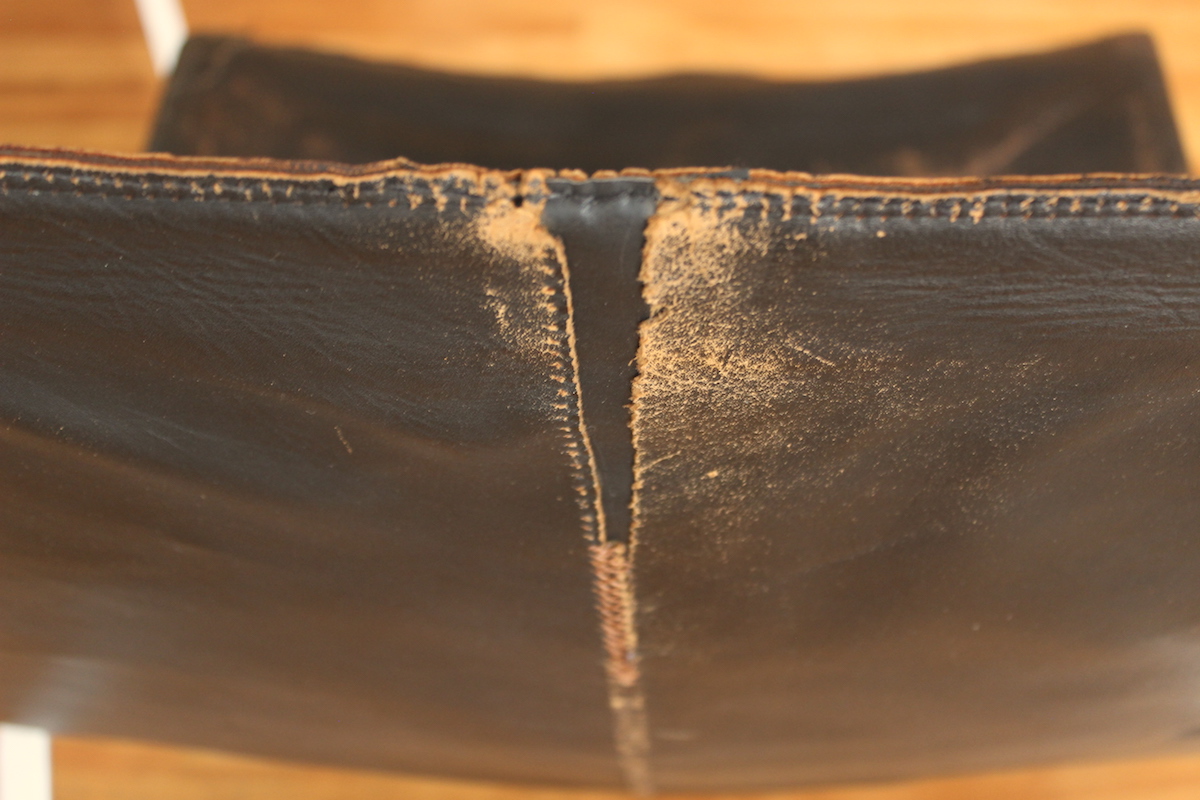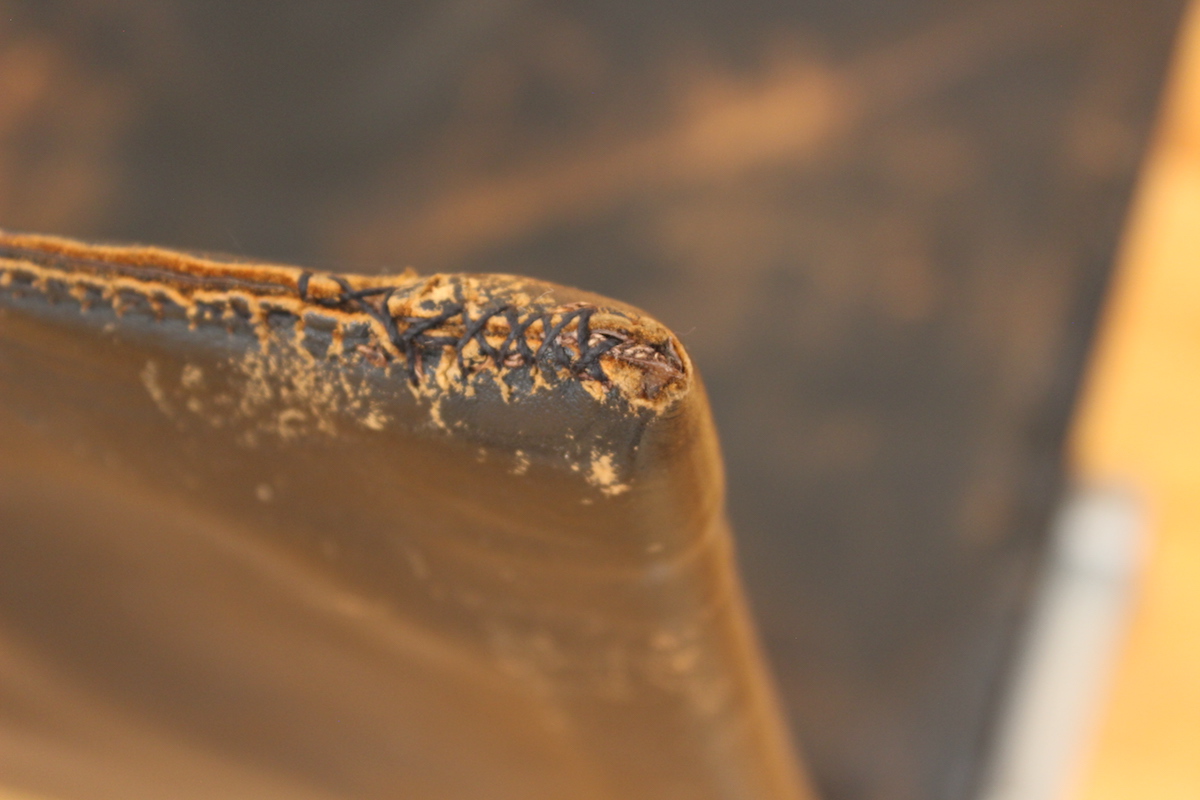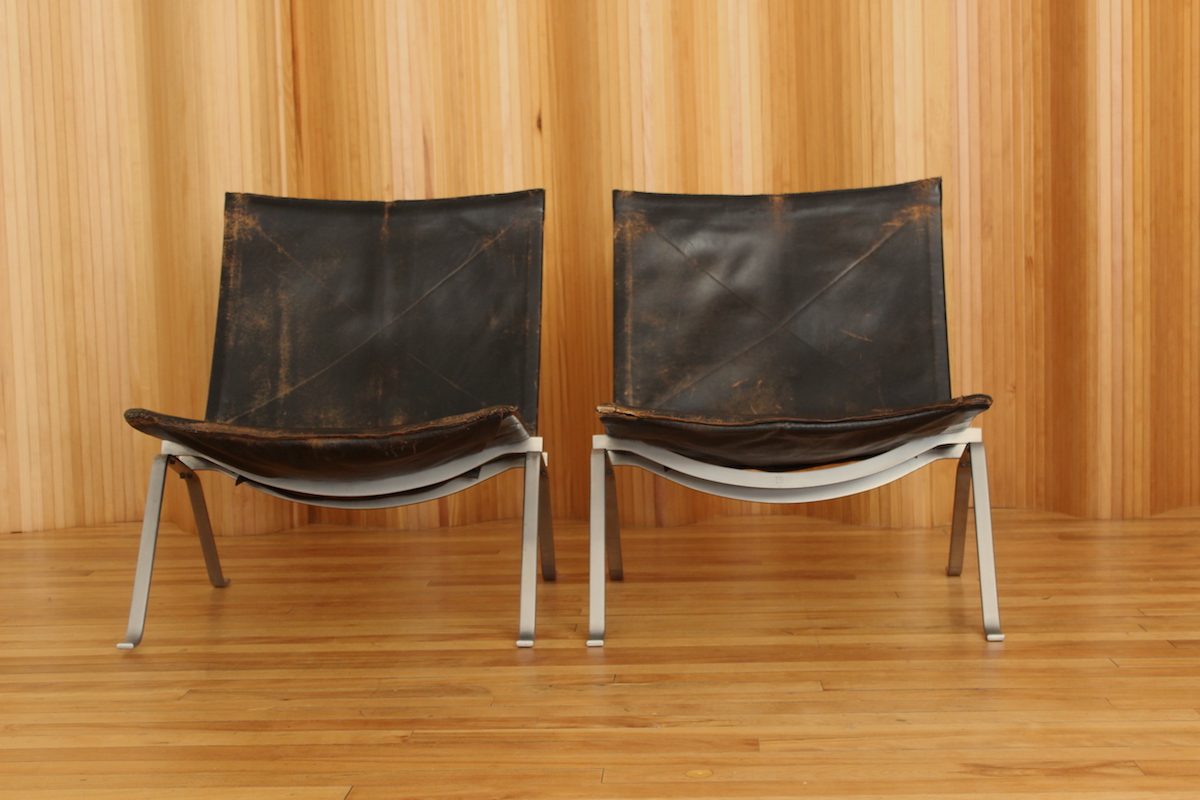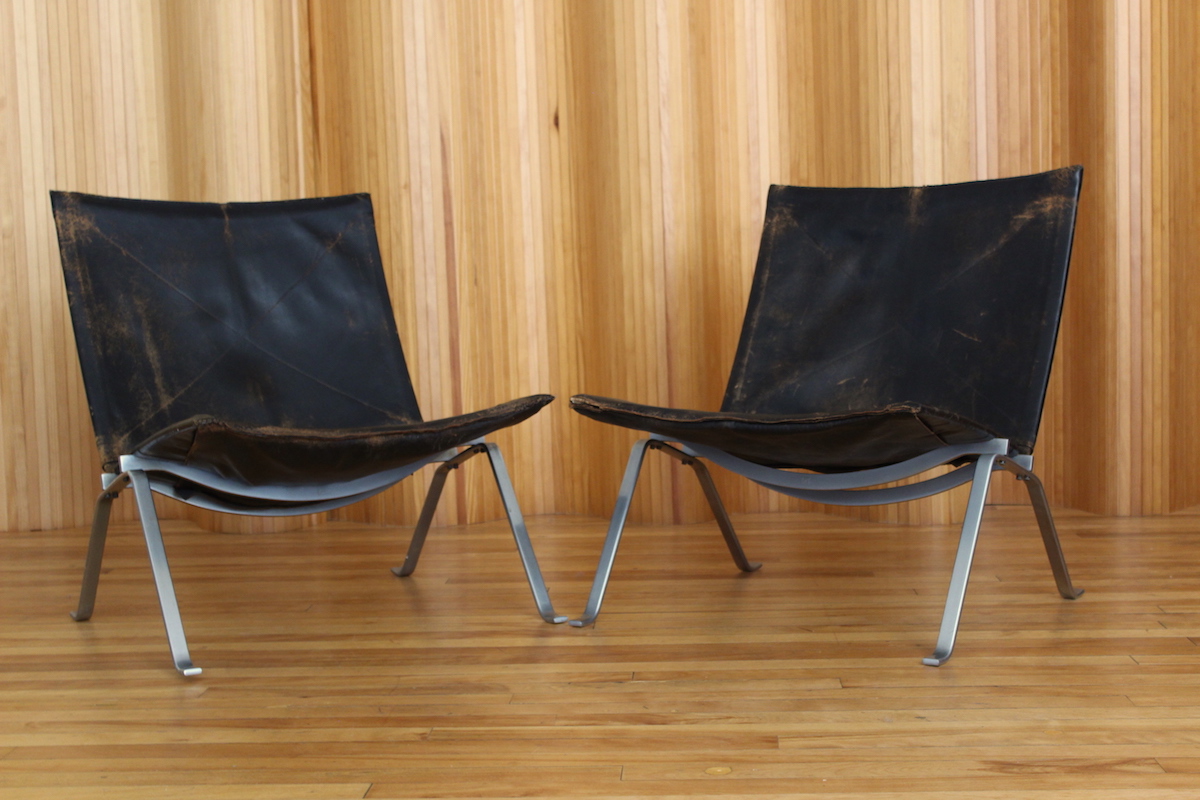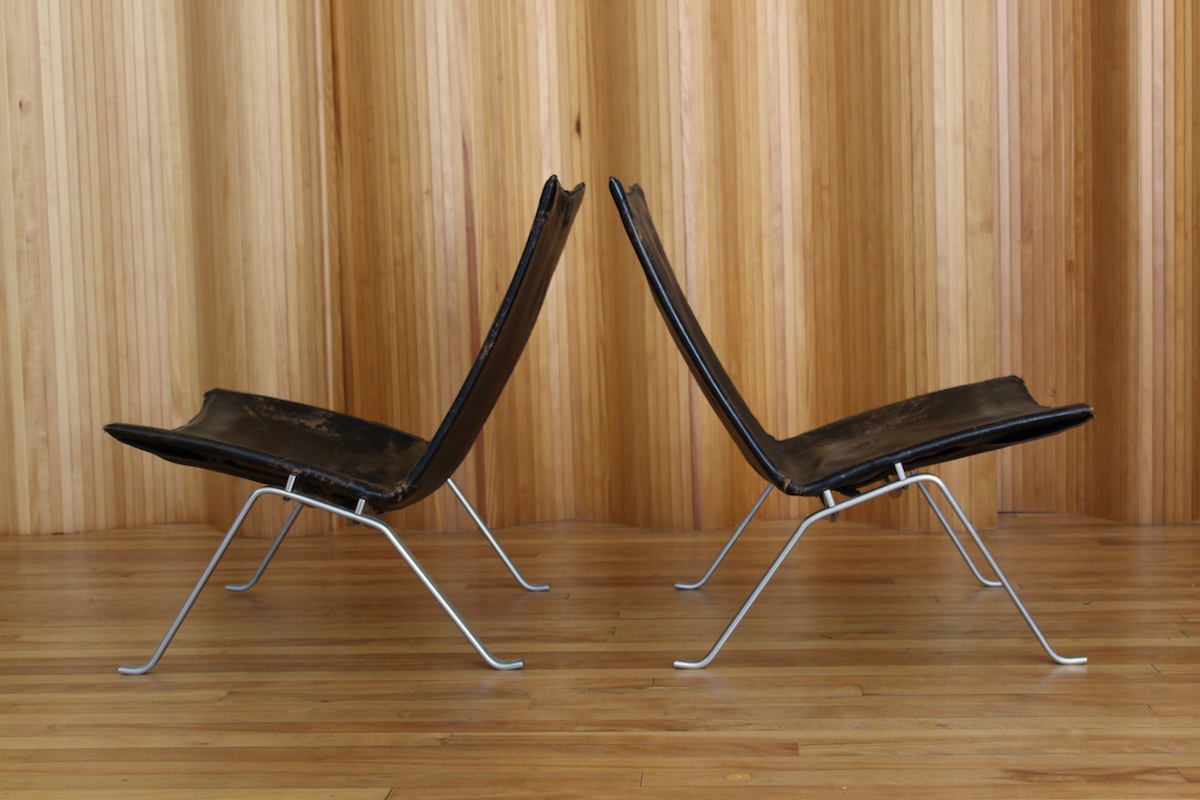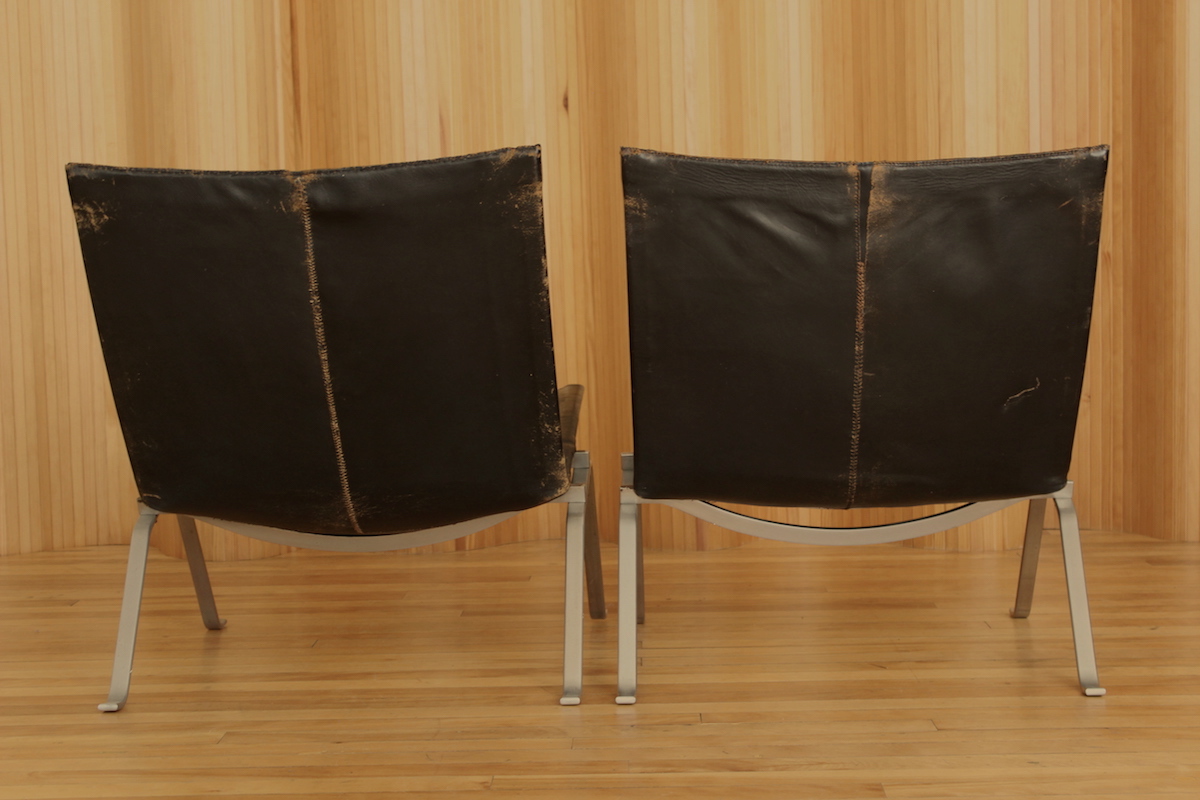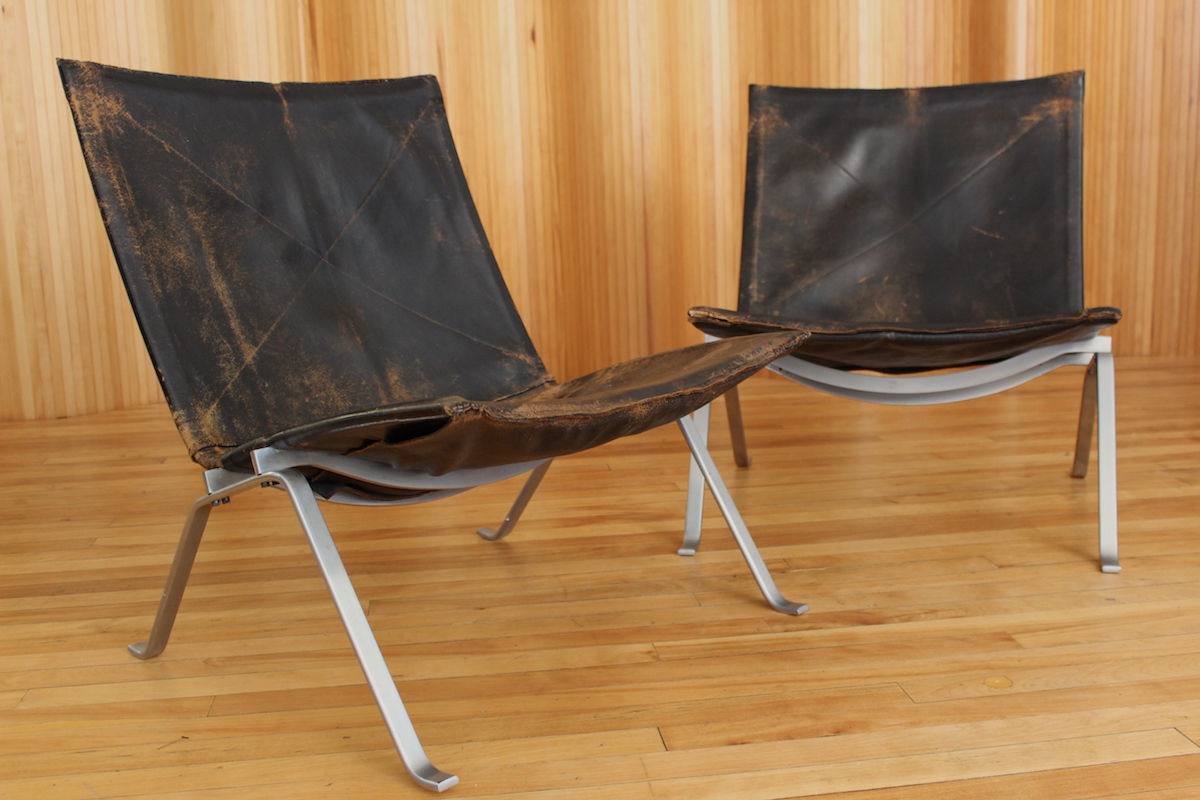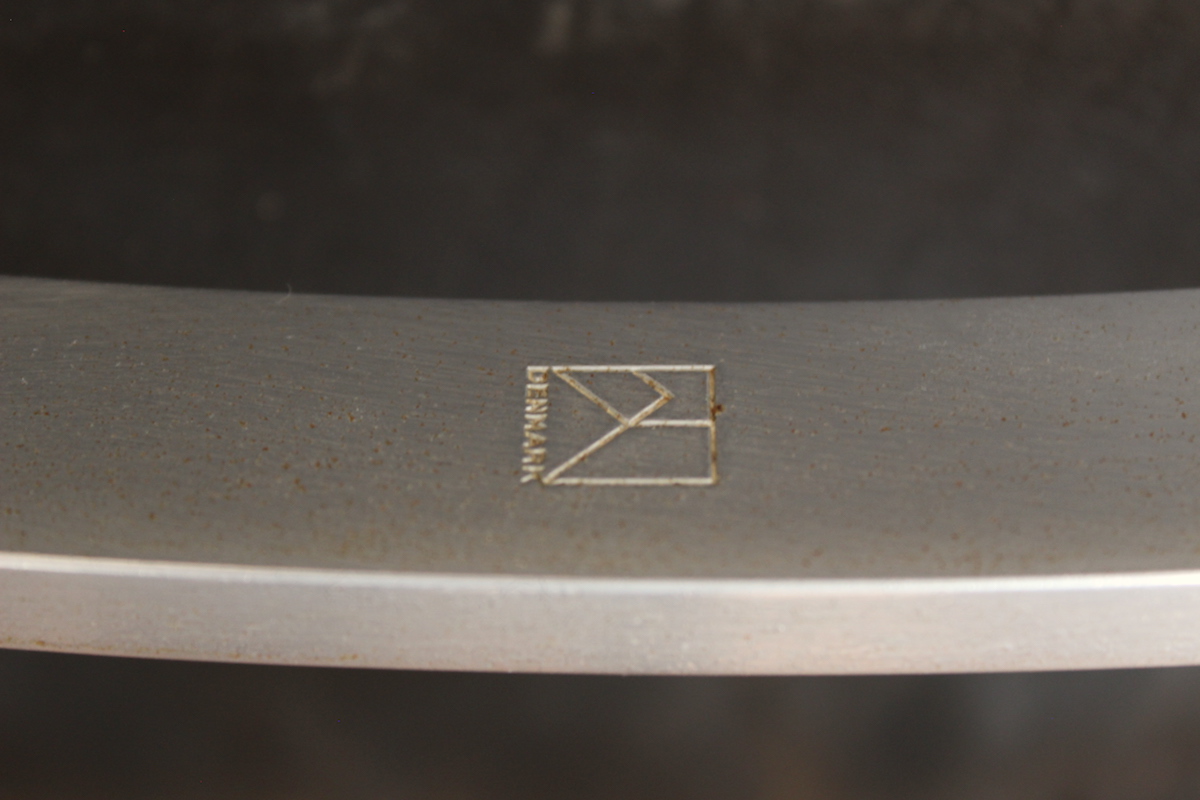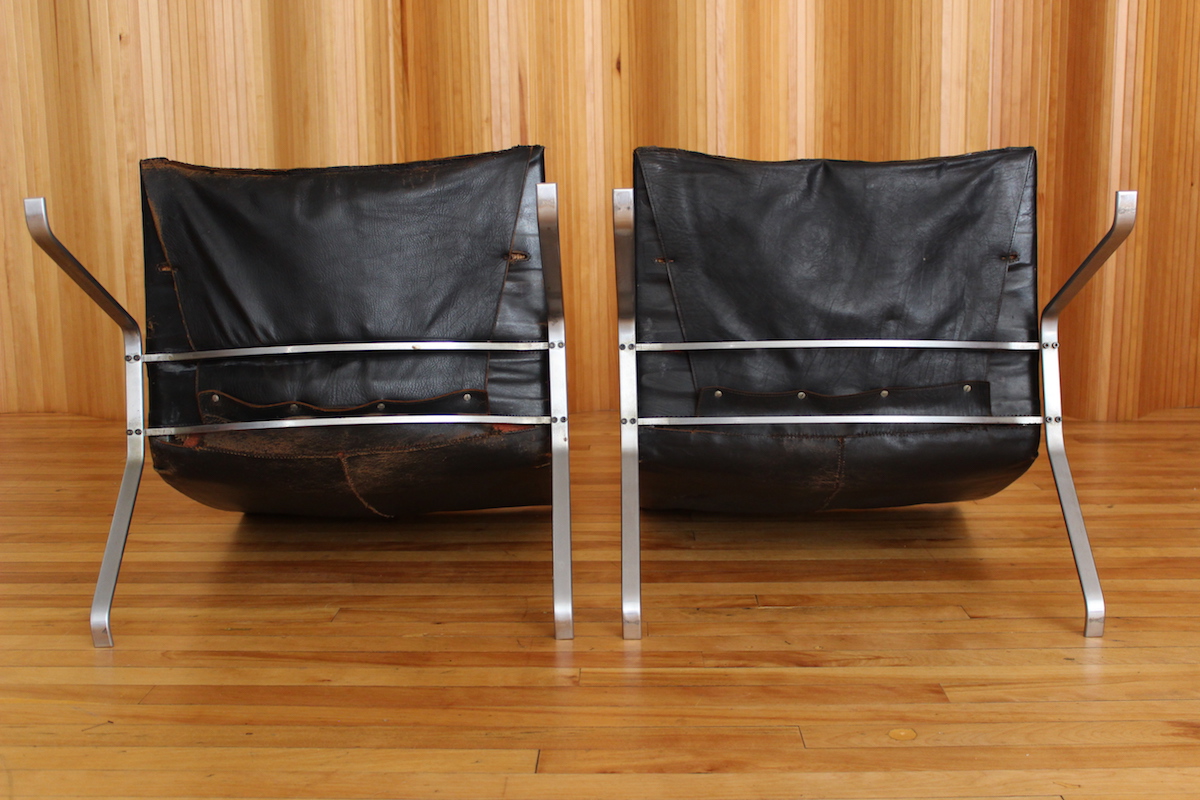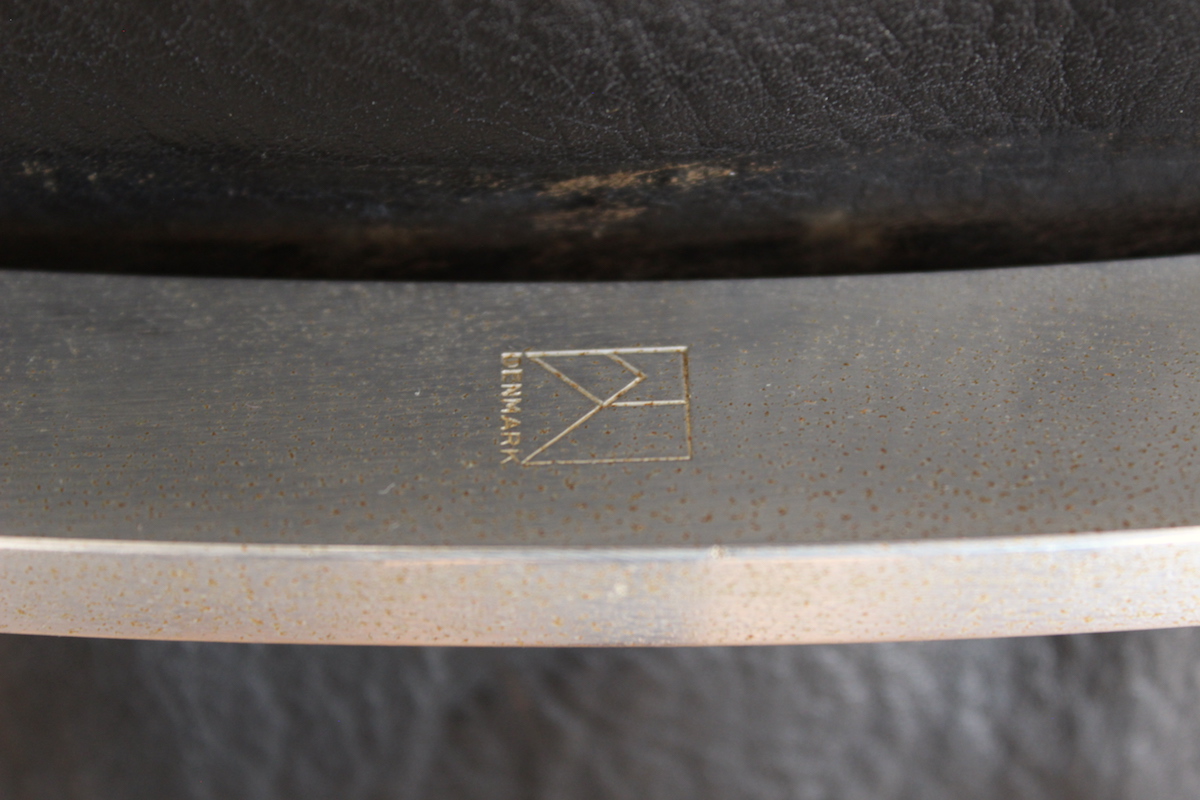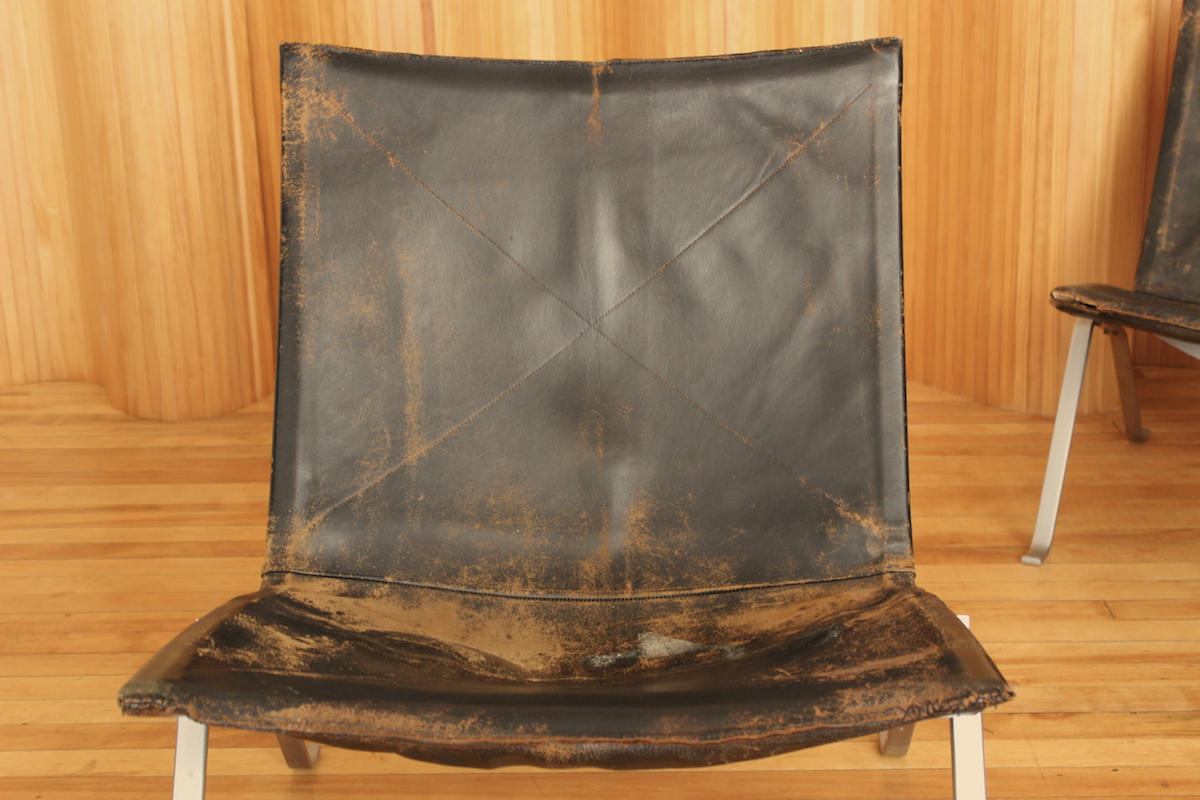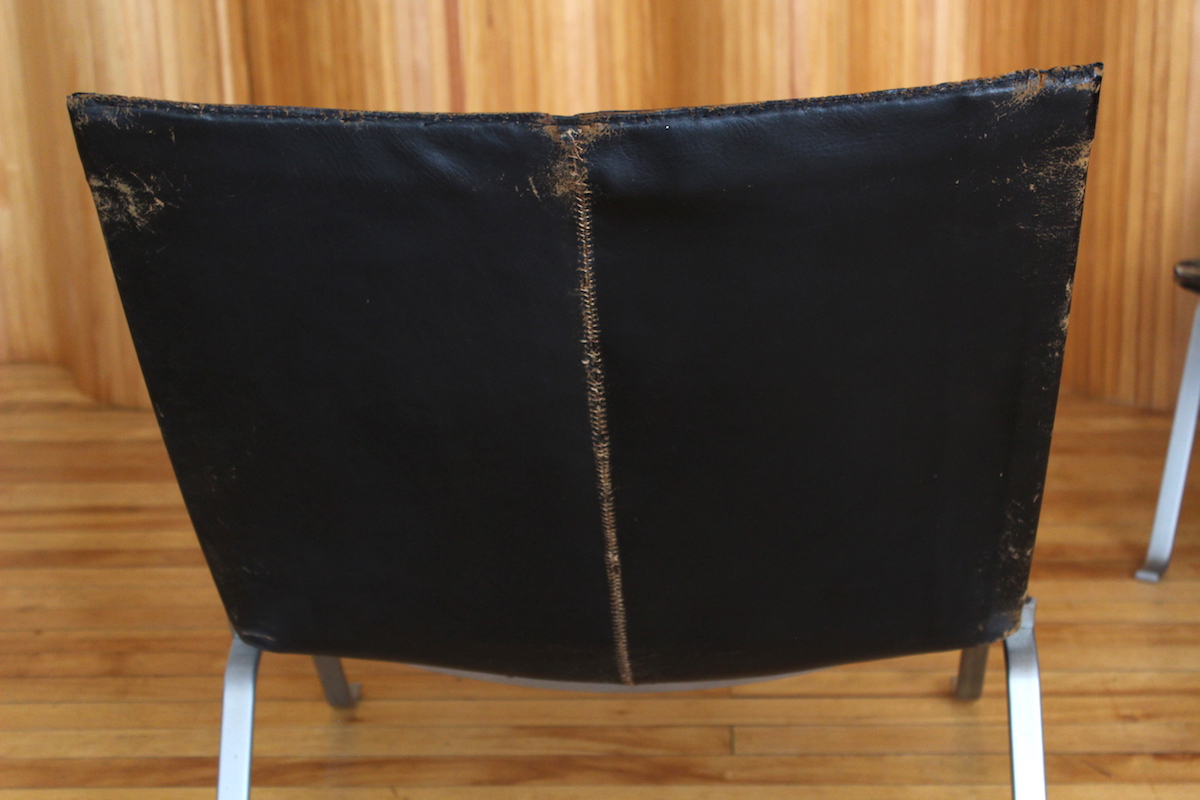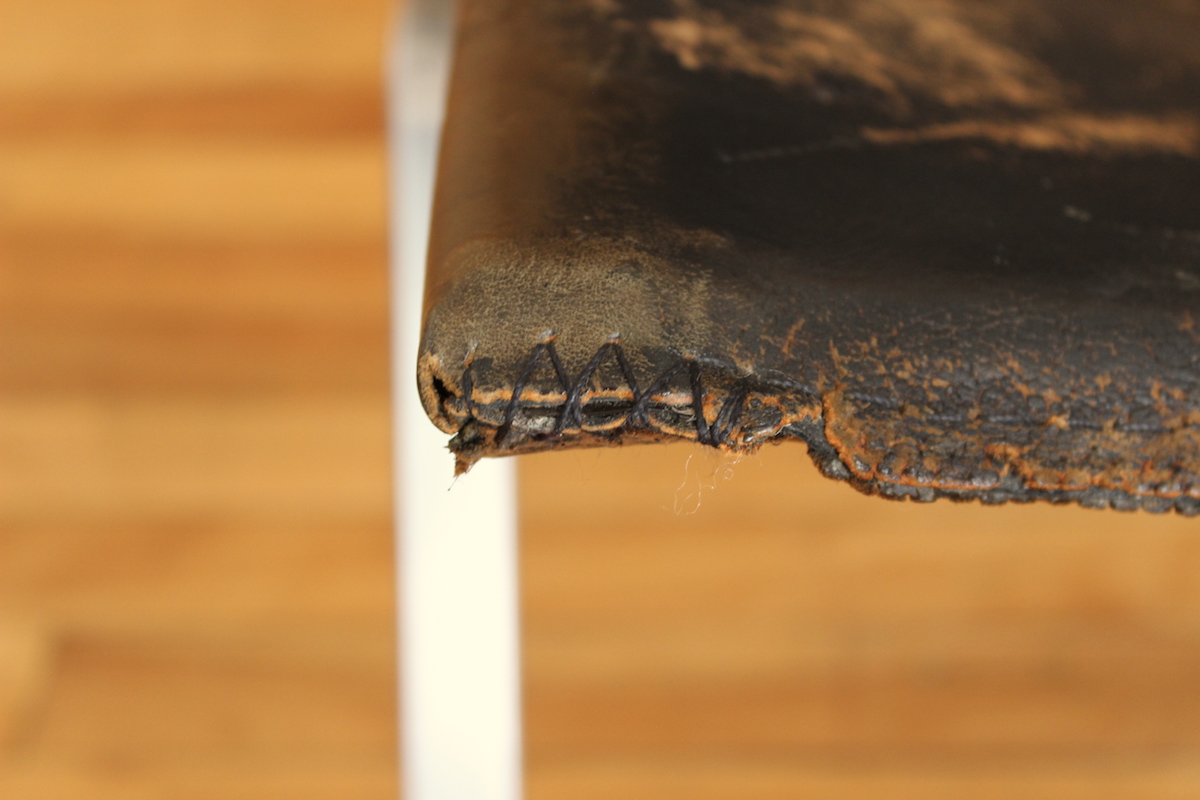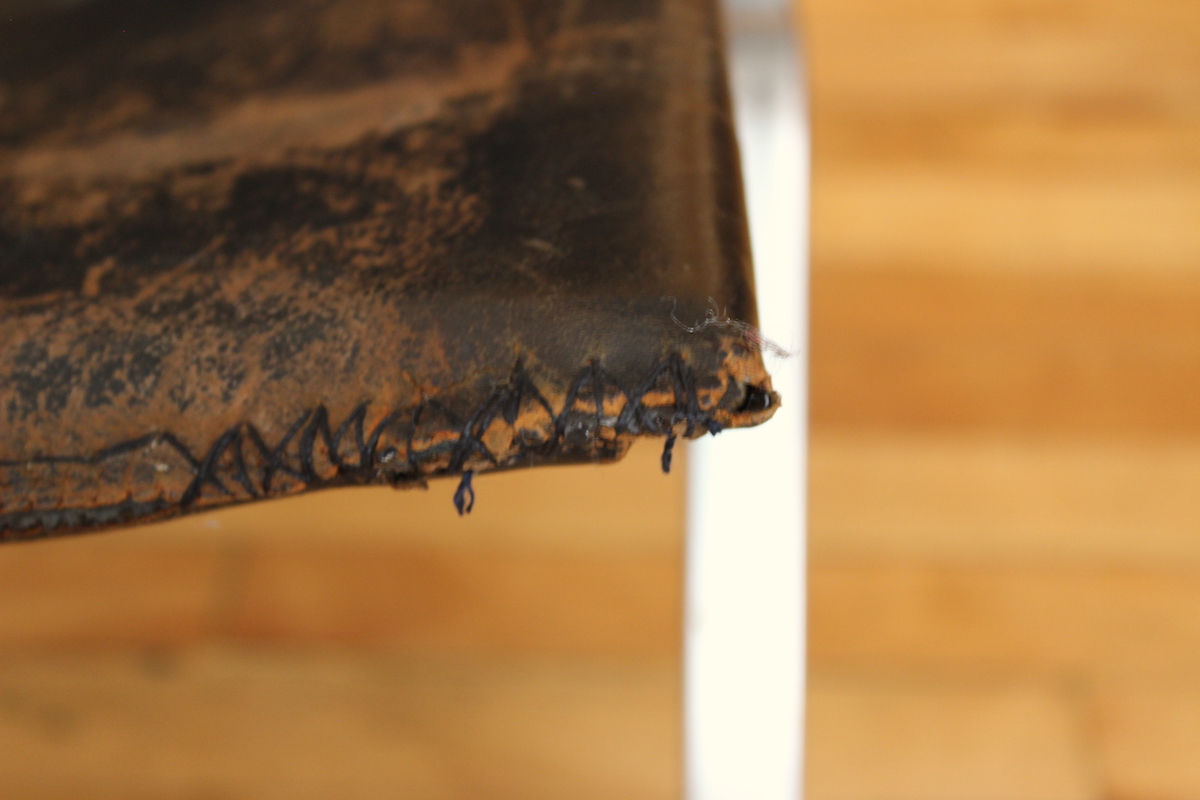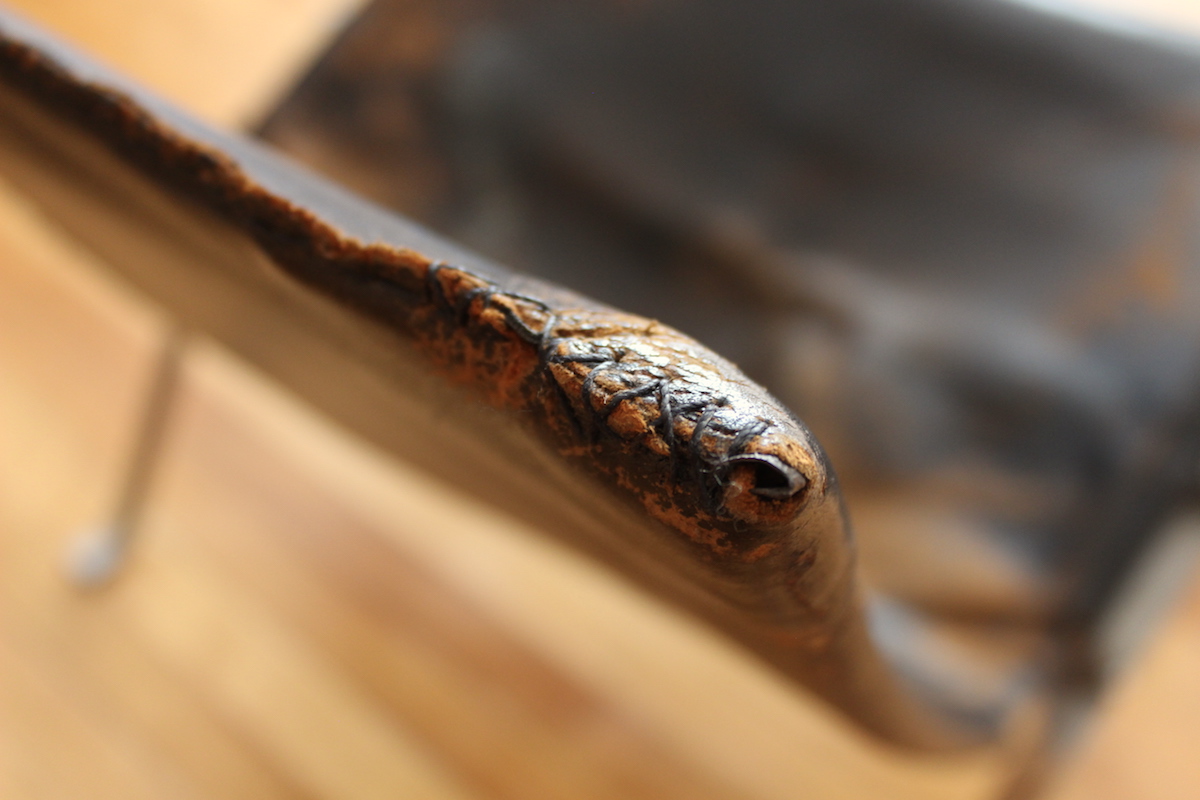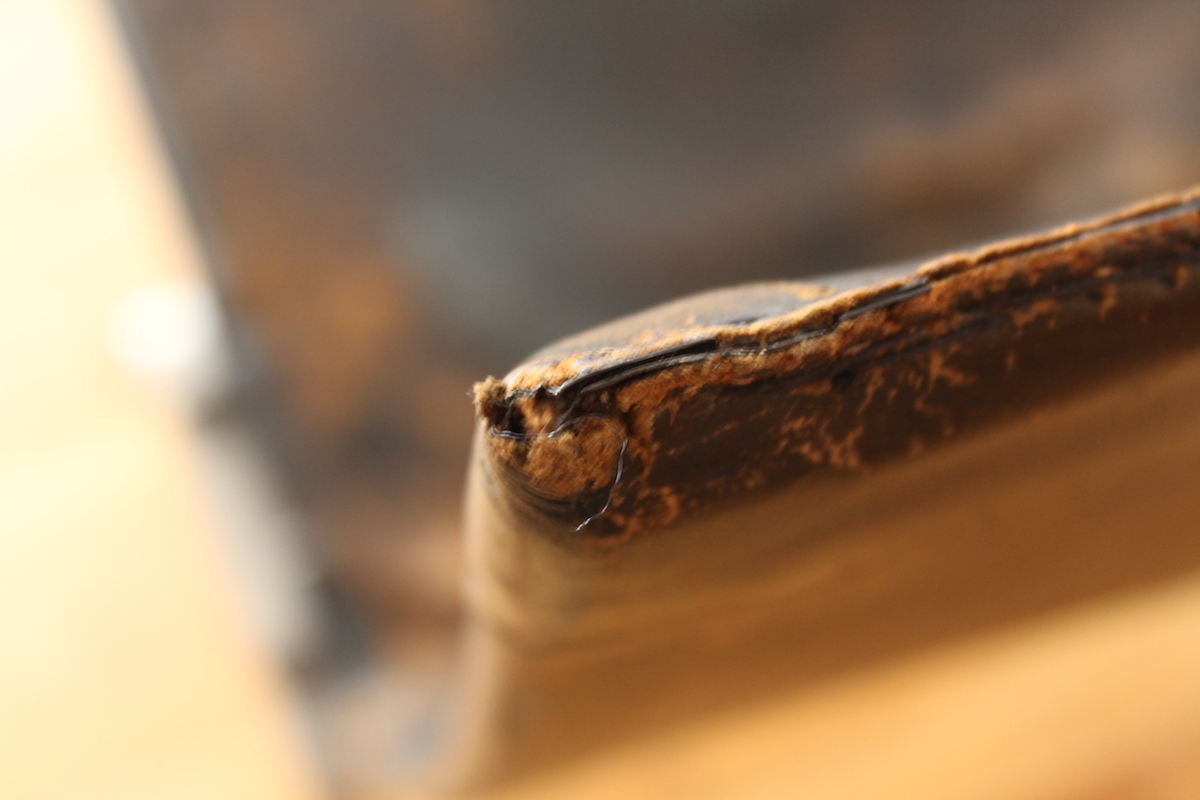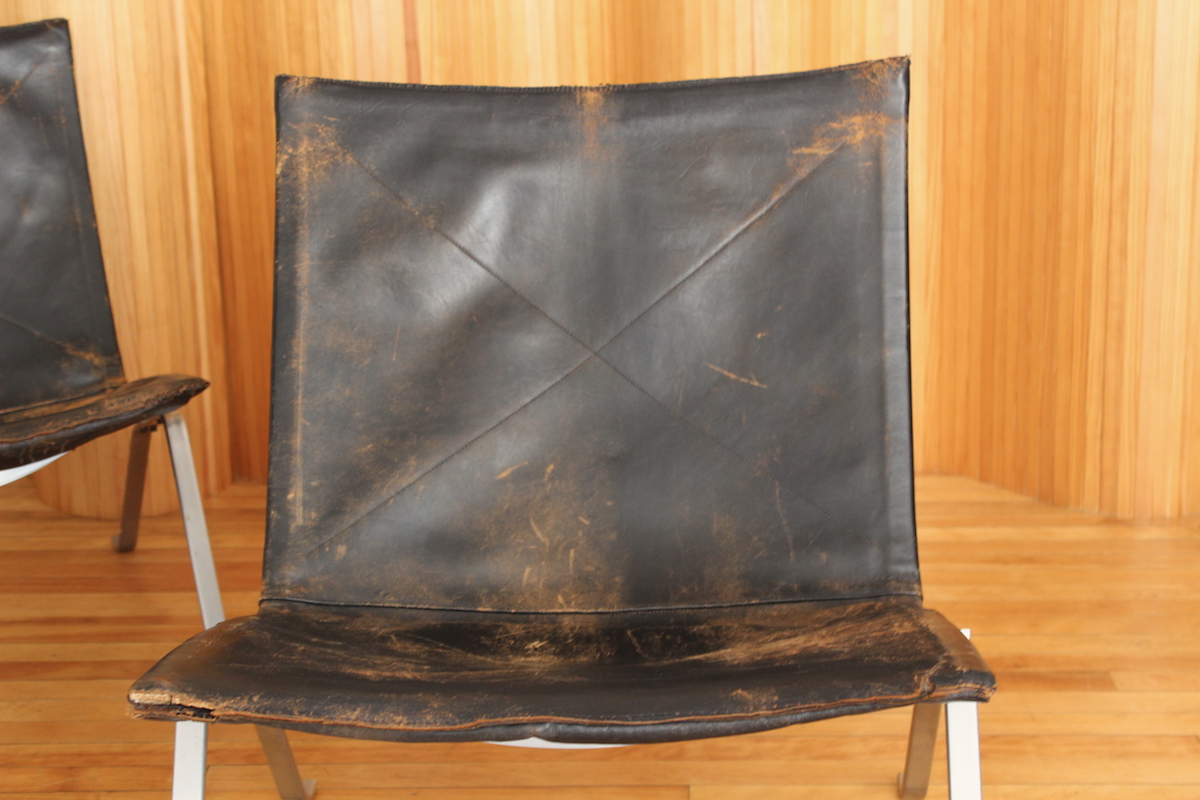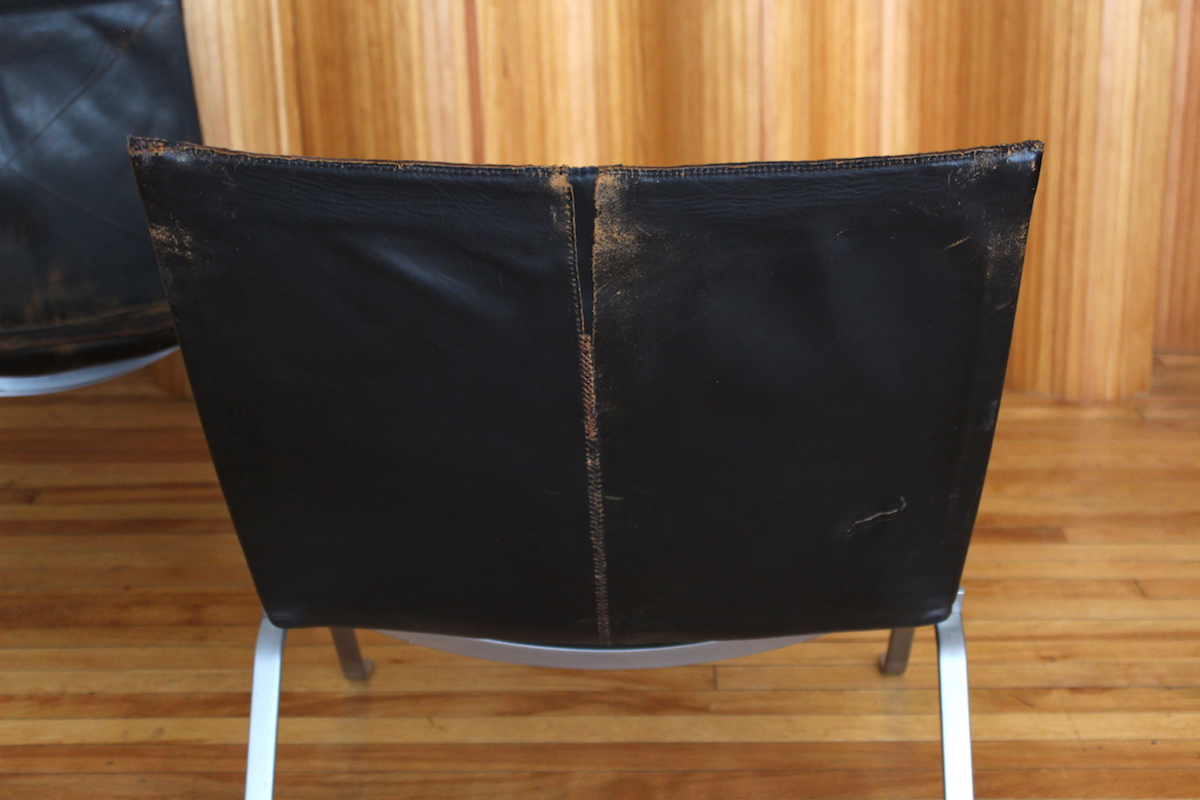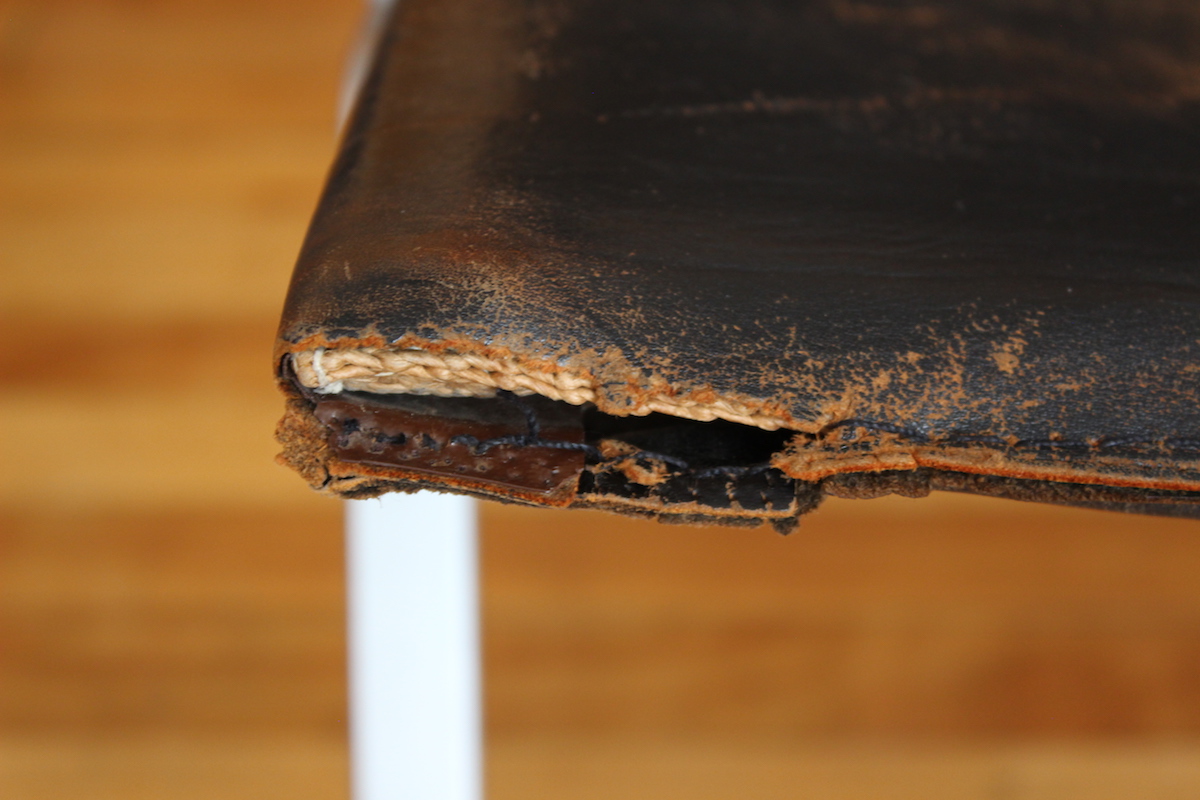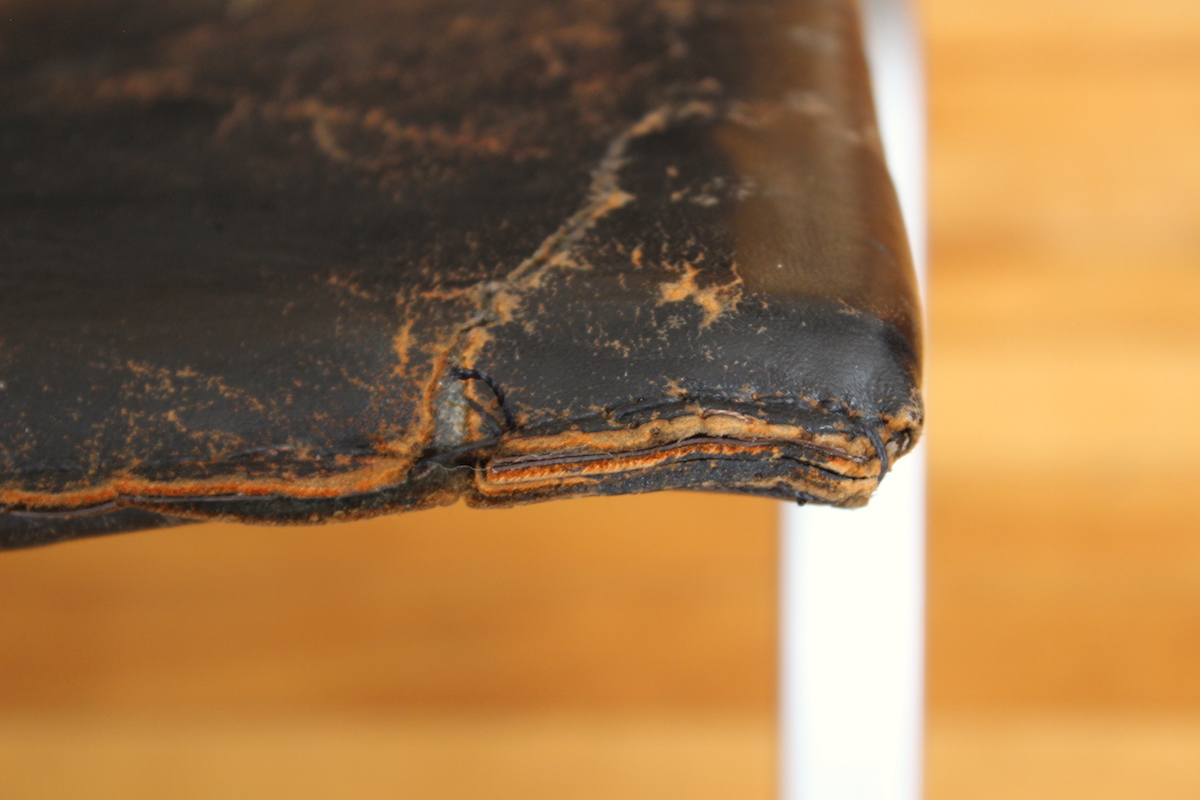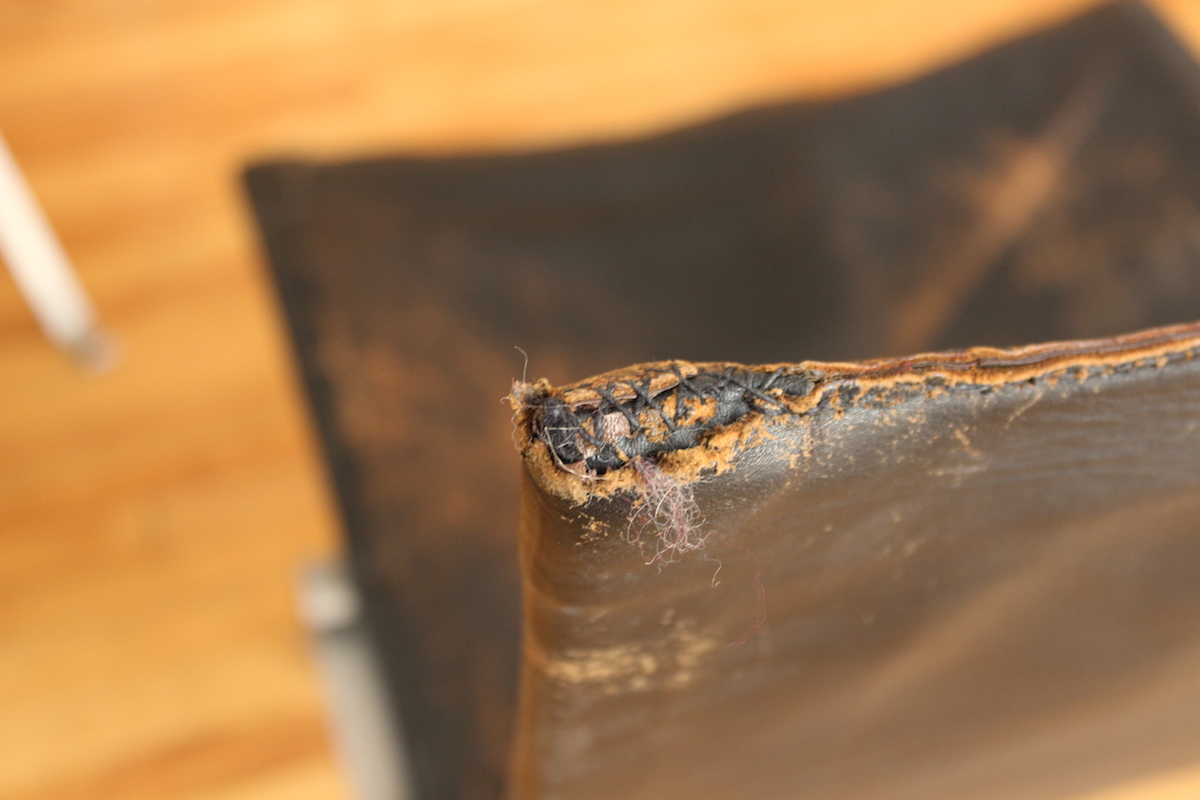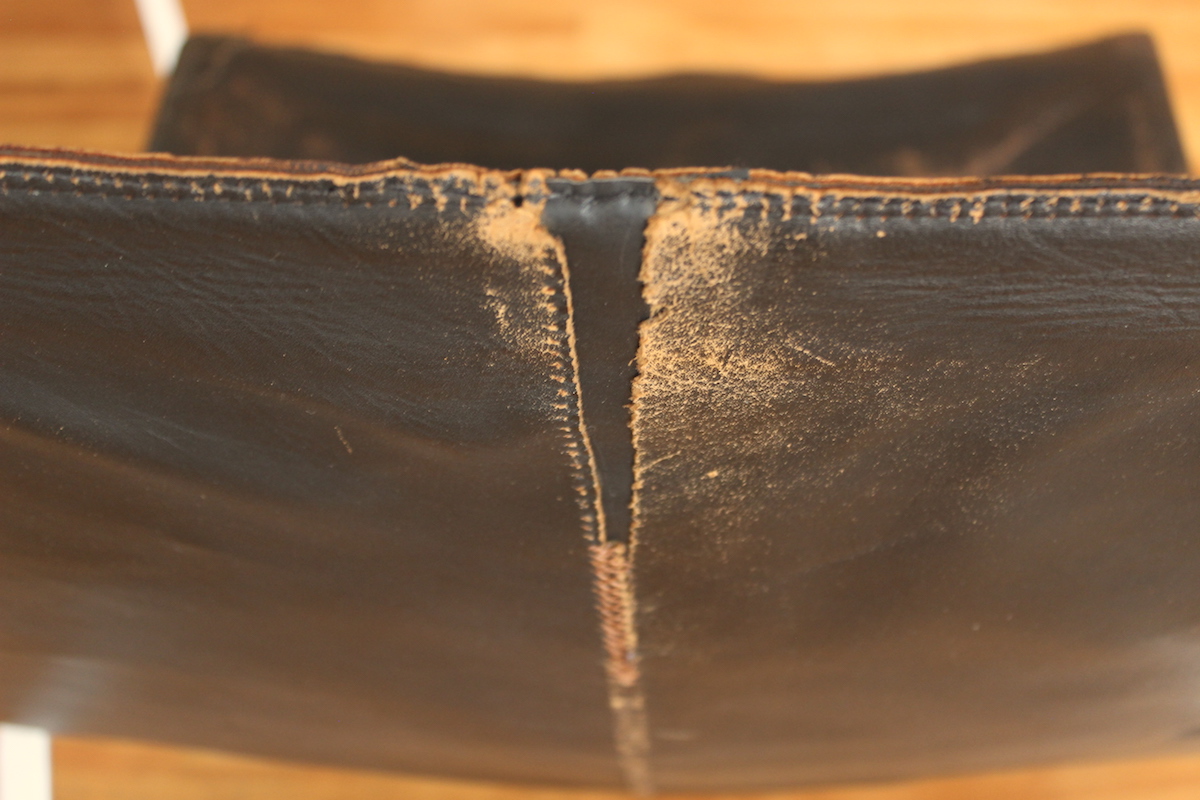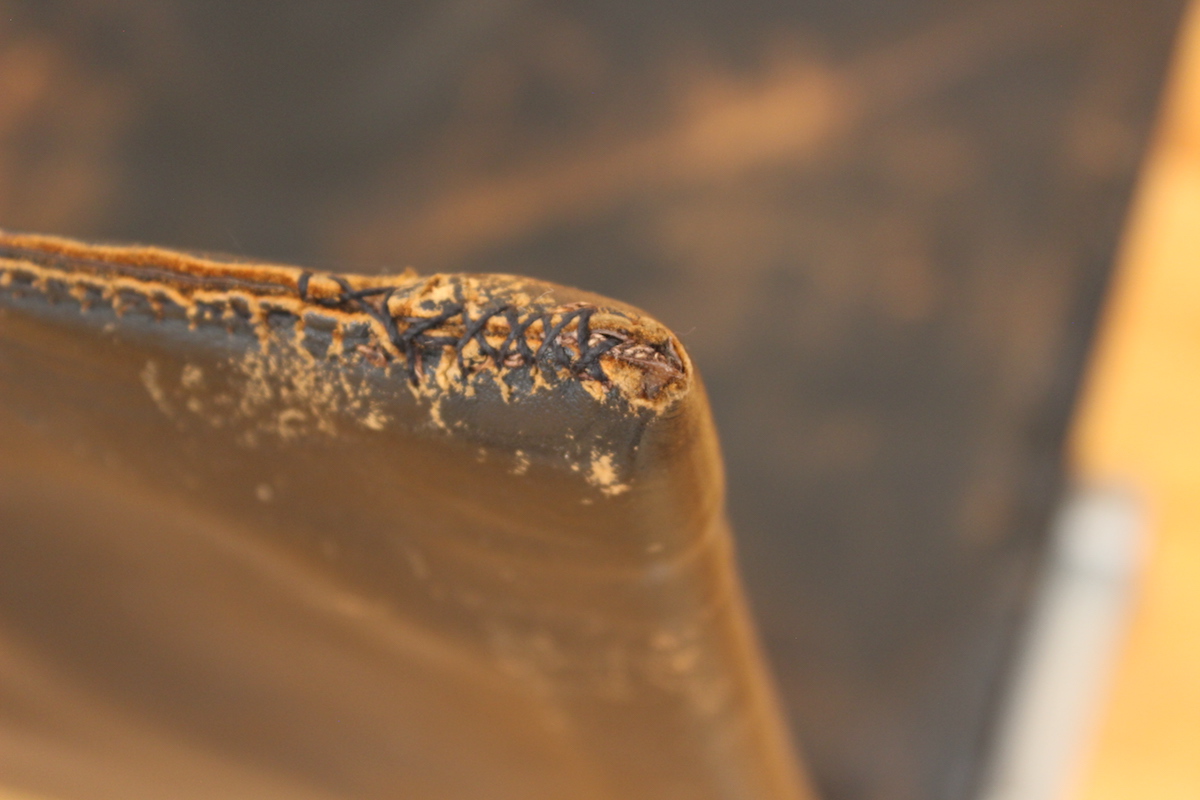 sold out
Pair of Poul Kjaerholm PK22 leather lounge chairs - E Kold Christensen
Description: Pair of early production PK22 lounge chairs in original black leather.
Designer: Poul Kjaerholm
Manufacturer: E Kold Christensen, Denmark.
Date: Designed 1955
Dimensions: Width 63cm; Depth 67cm; Height 71cm
Condition: These chairs have been much loved and used. There is heavy wear, particularly at all corners - remedial repair work has been carried over the years.
All this has created a pair of early Kjaerholm chairs that have wonderful character and patina. Stunning!