Mathieu Mategot style umbrella stand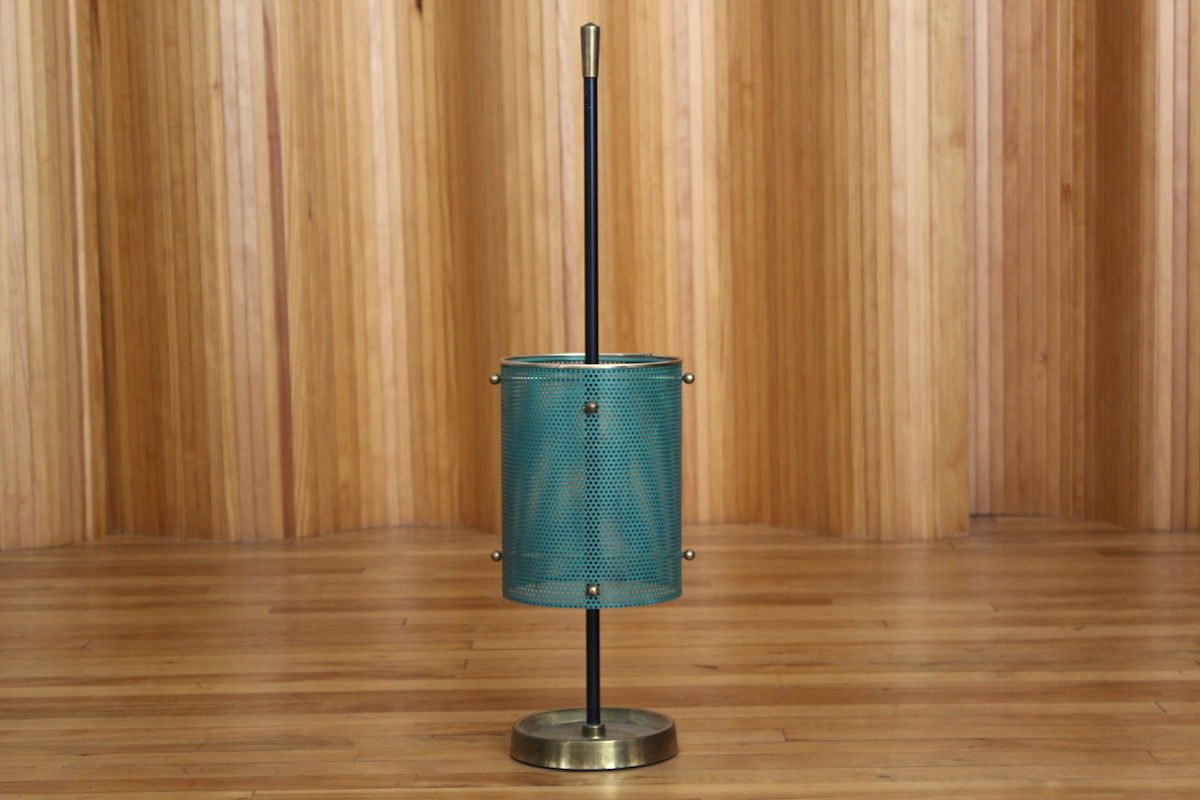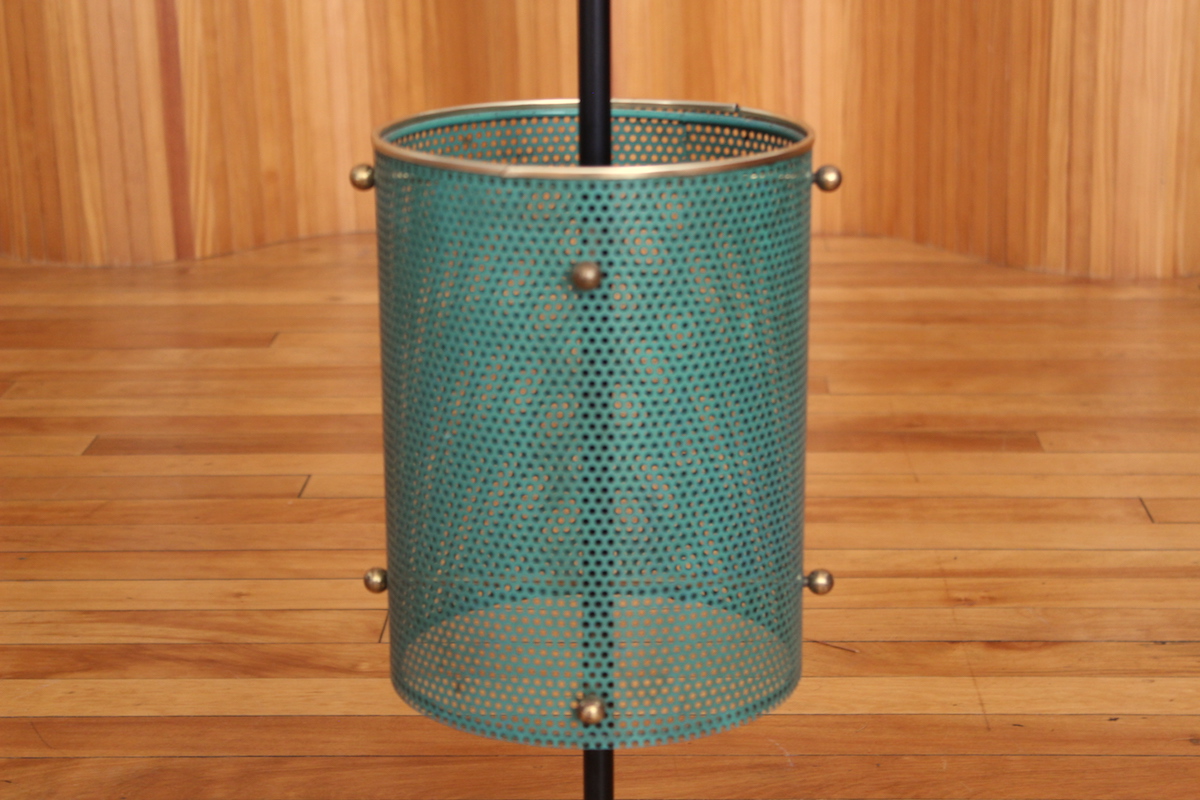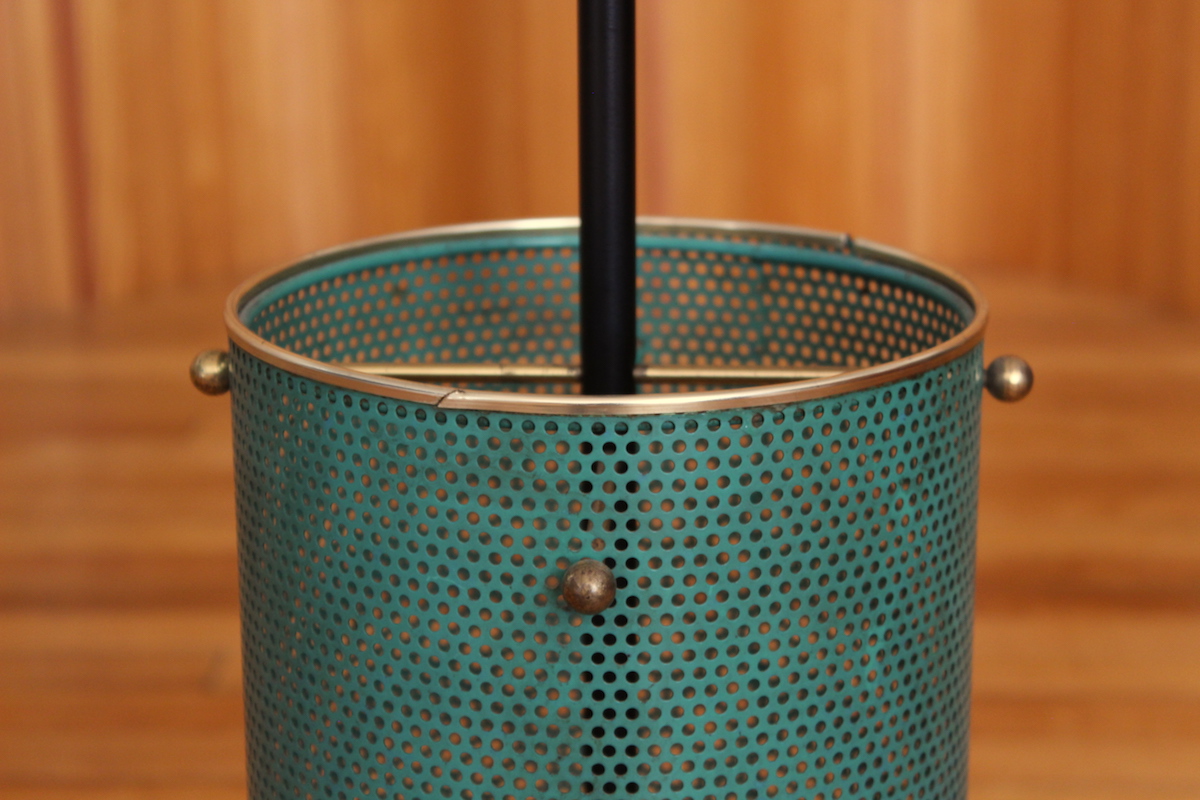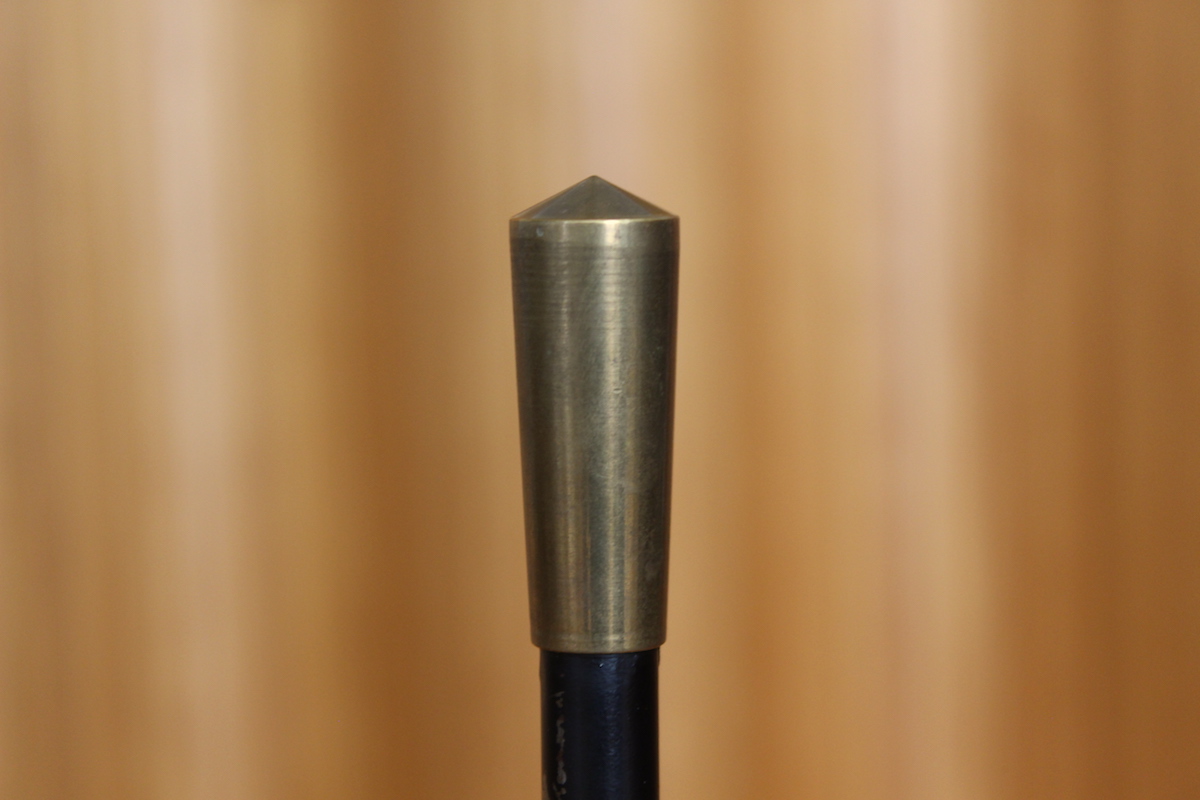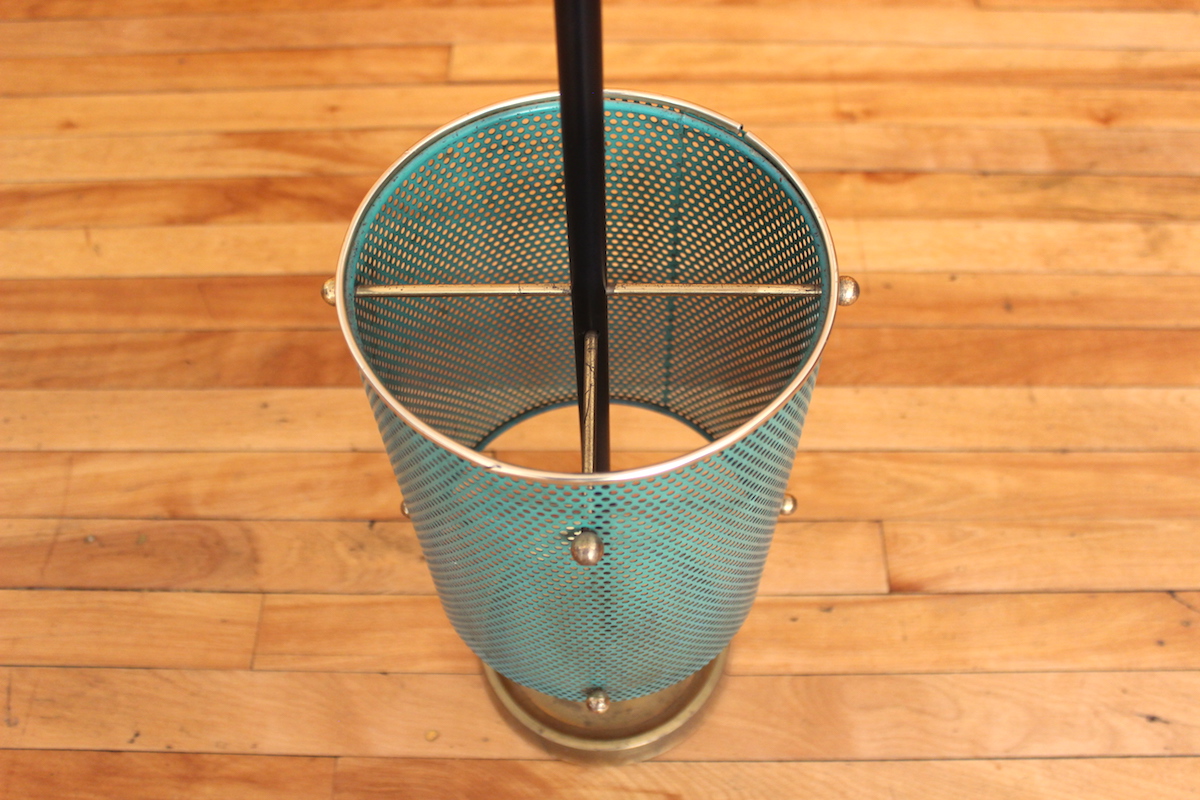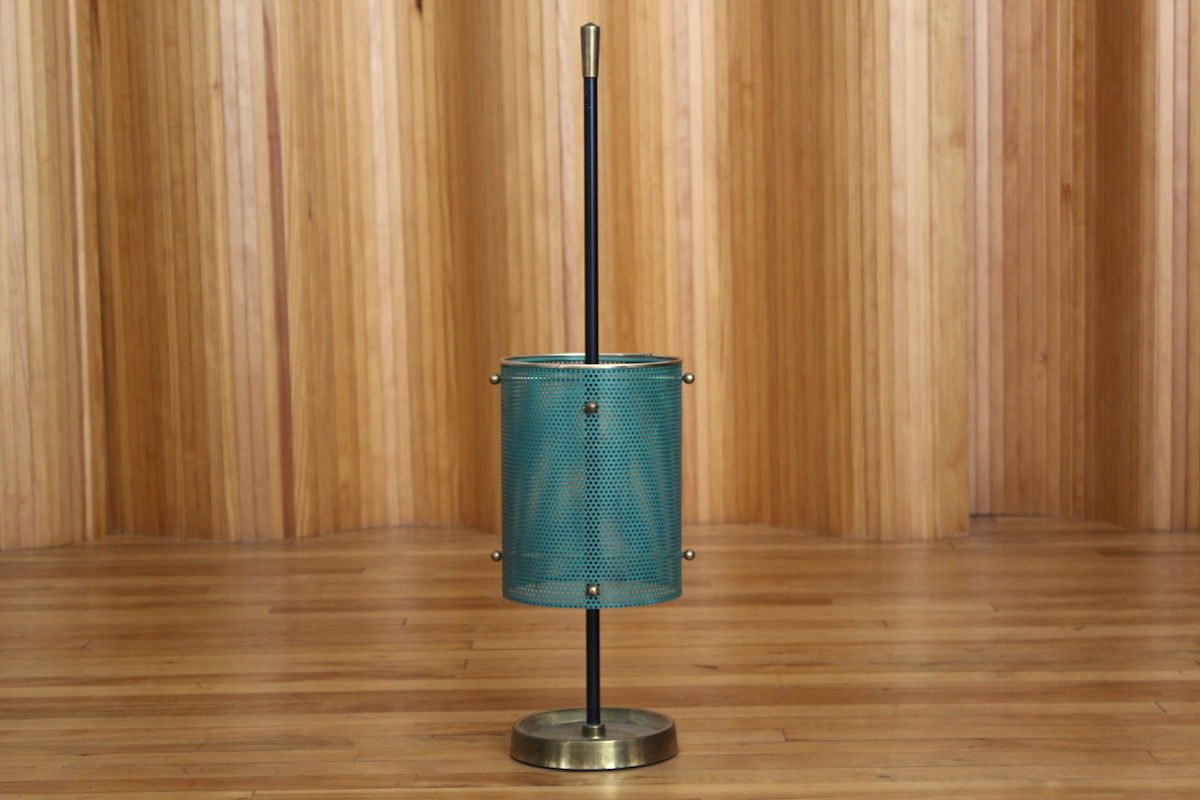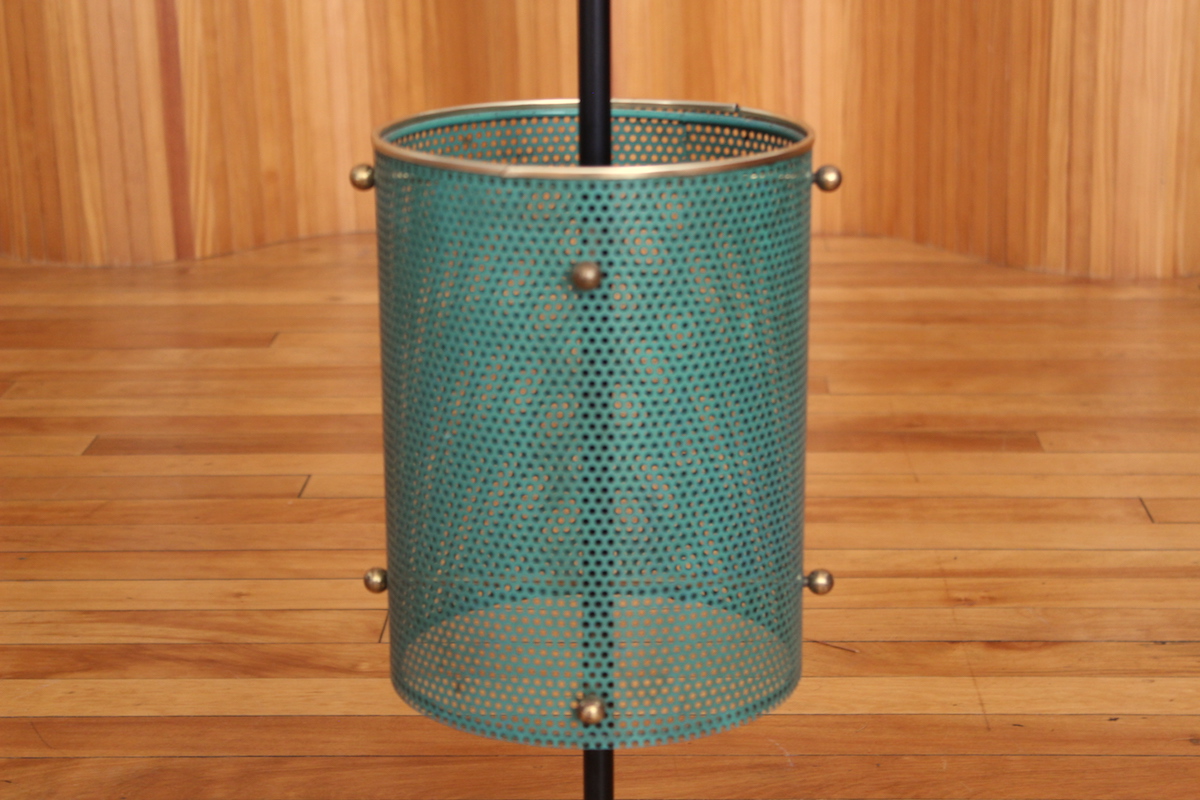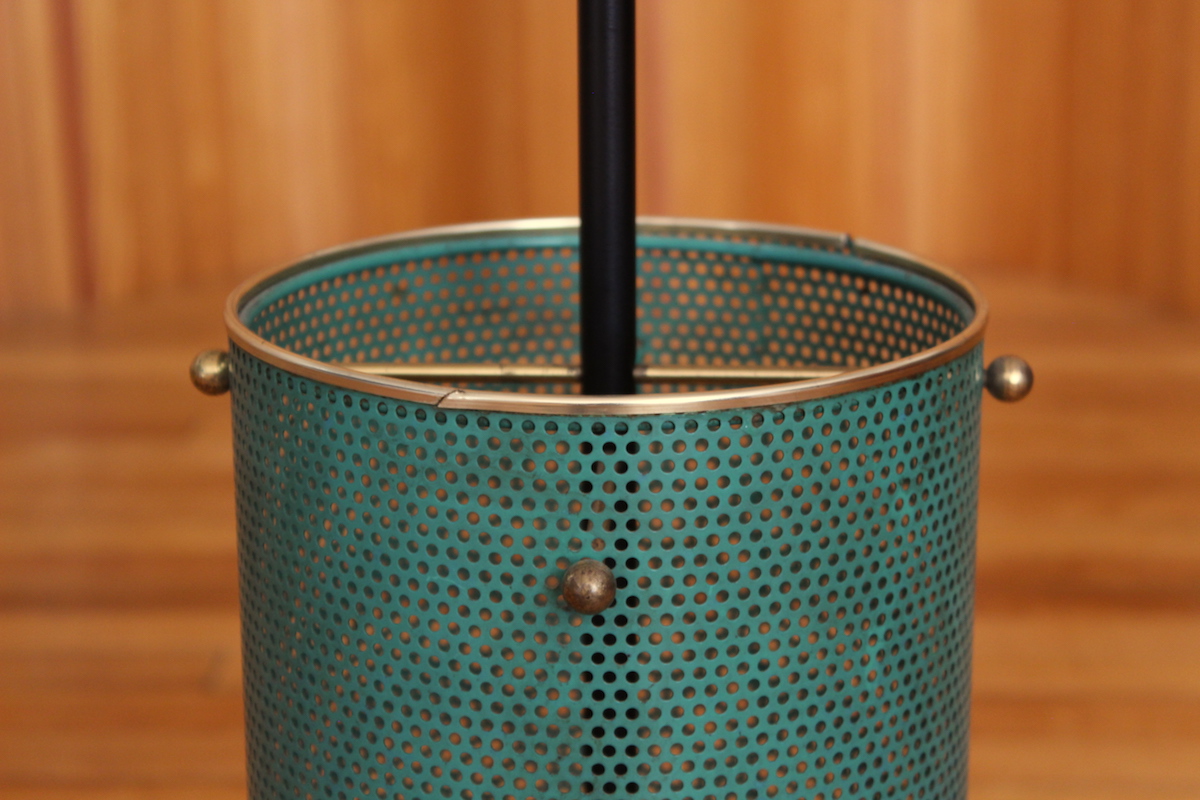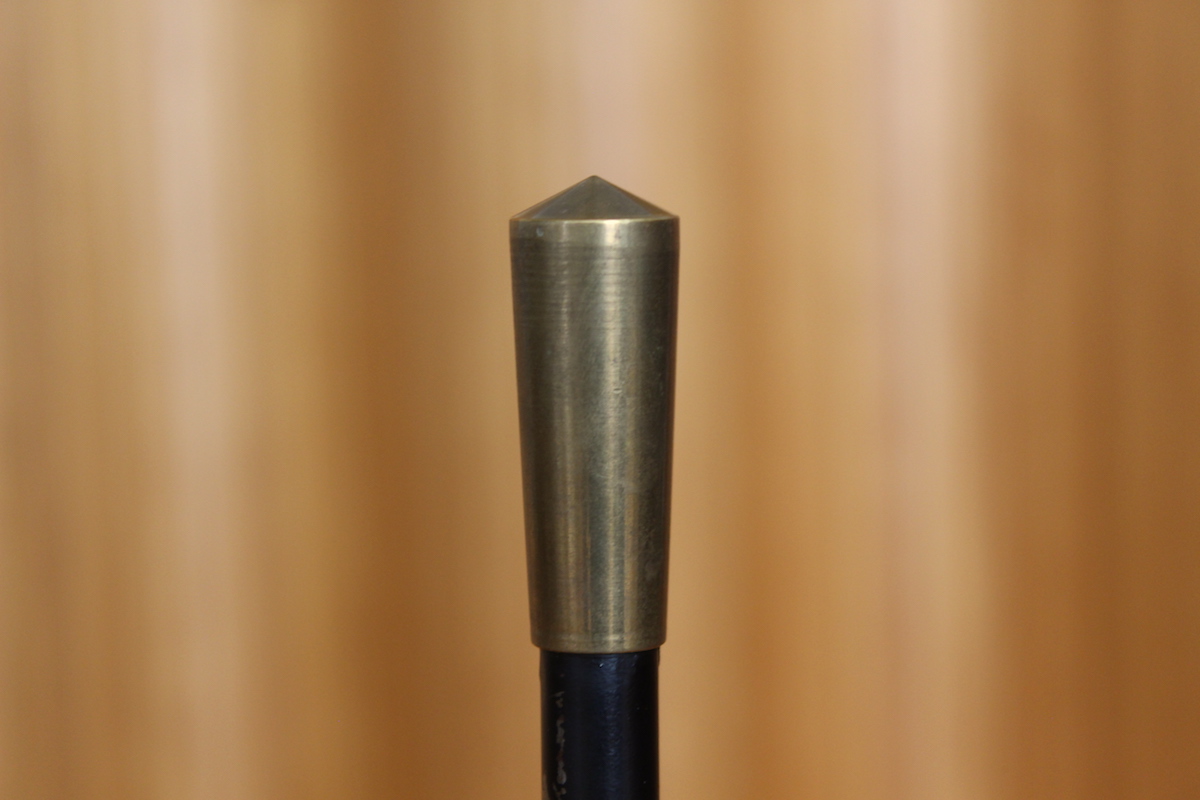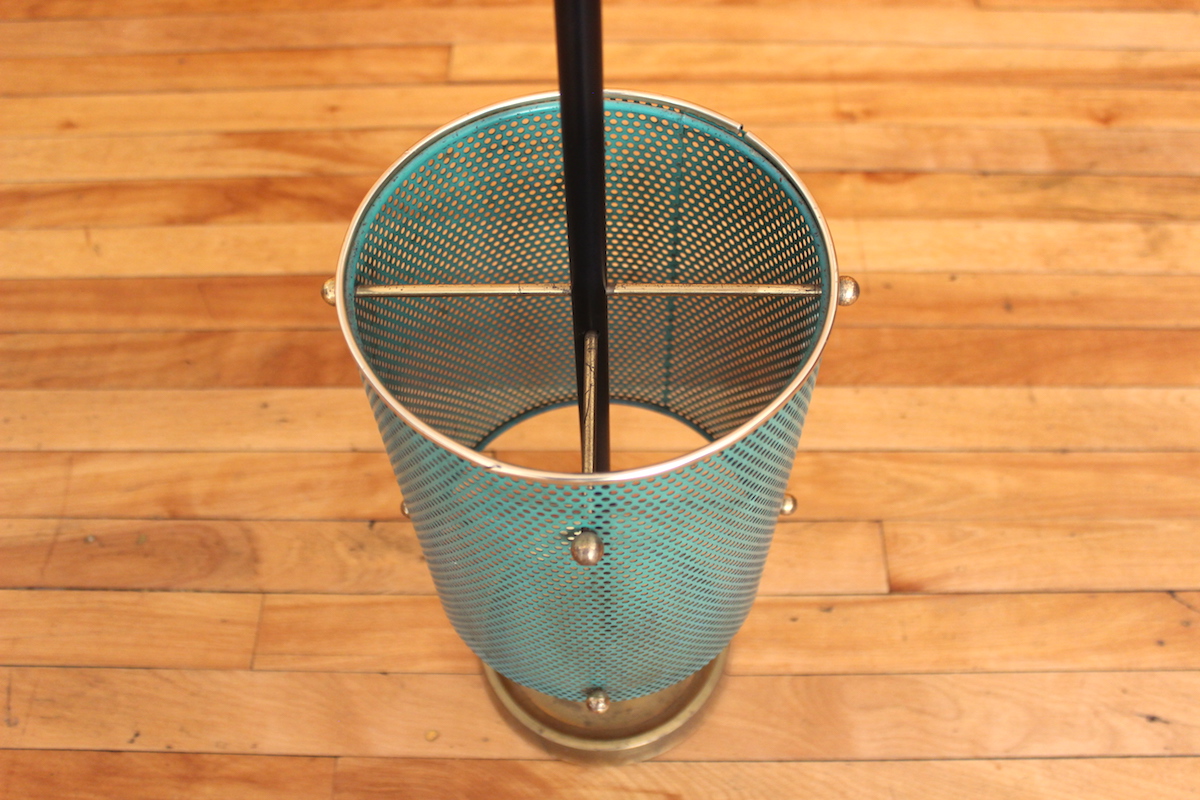 sold out
Mathieu Mategot style umbrella stand
Description: Perforated metal and brass umbrella / stick stand.
Designer: Very much in the style of Mathieu Mategot
Manufacturer: Unknown.
Date: 1950s
Dimensions: Height 75cm; Diameter 20cm.
Condition: Excellent, original condition - just minor wear from use over the years. The green is a lovely rich colour.
An excellent example of this design.