Hans Wegner oak sewing table - model AT 33 - Andreas Tuck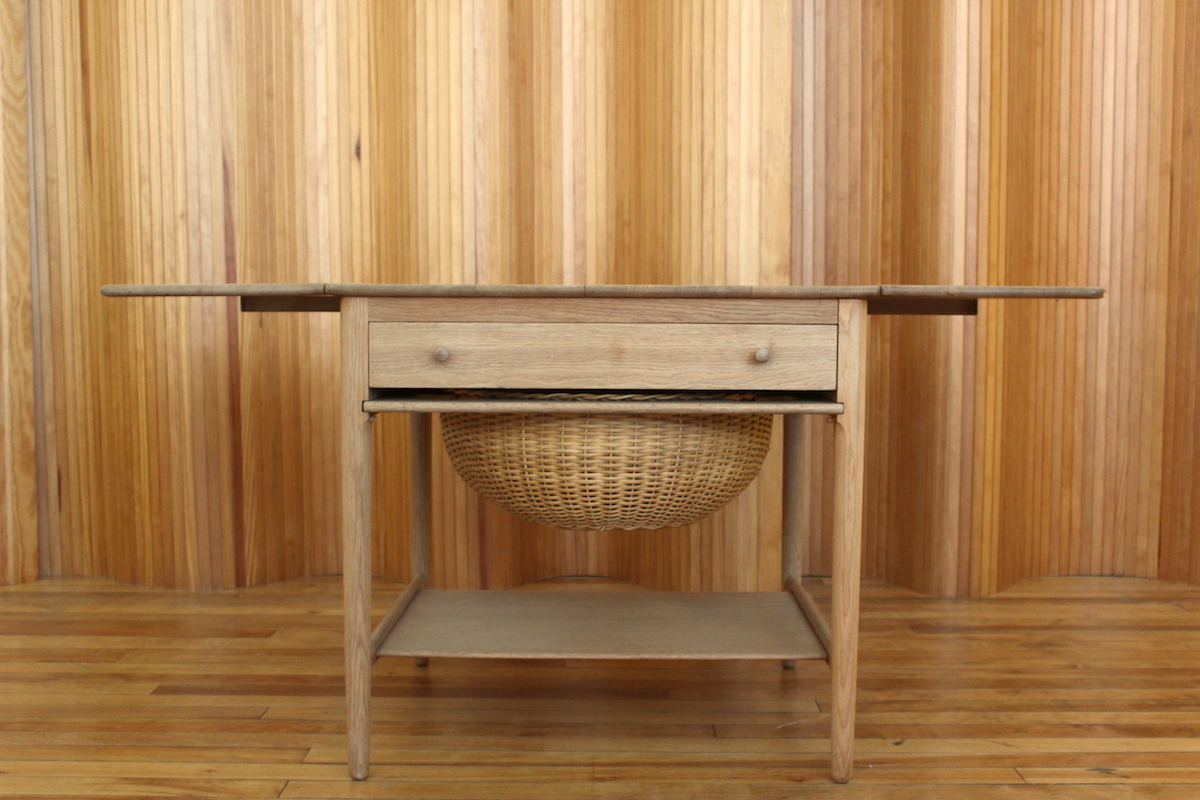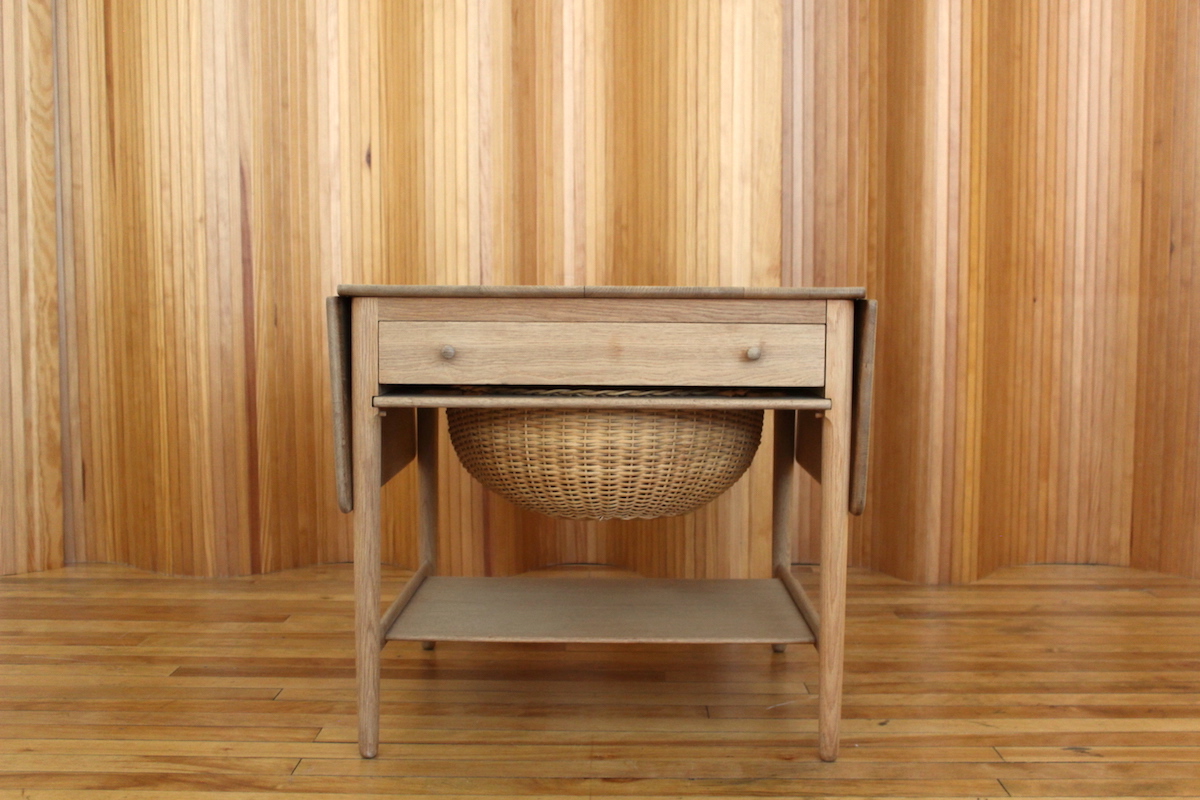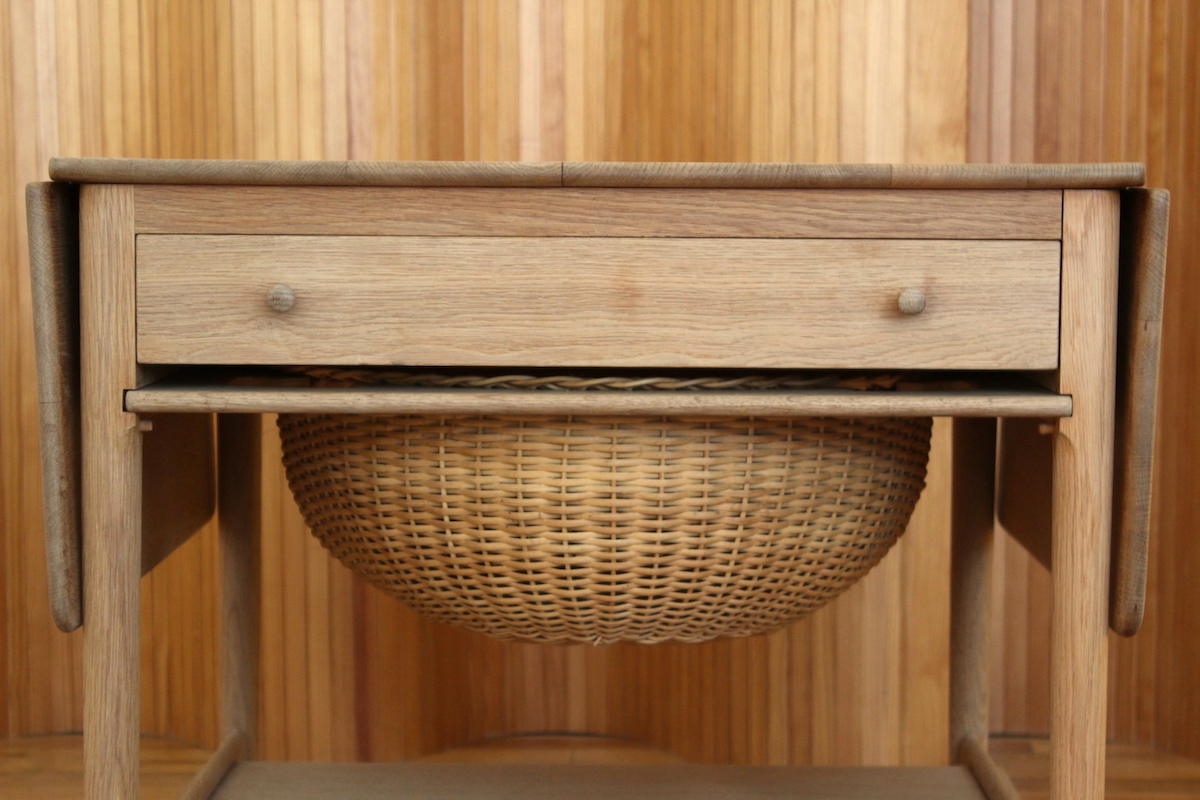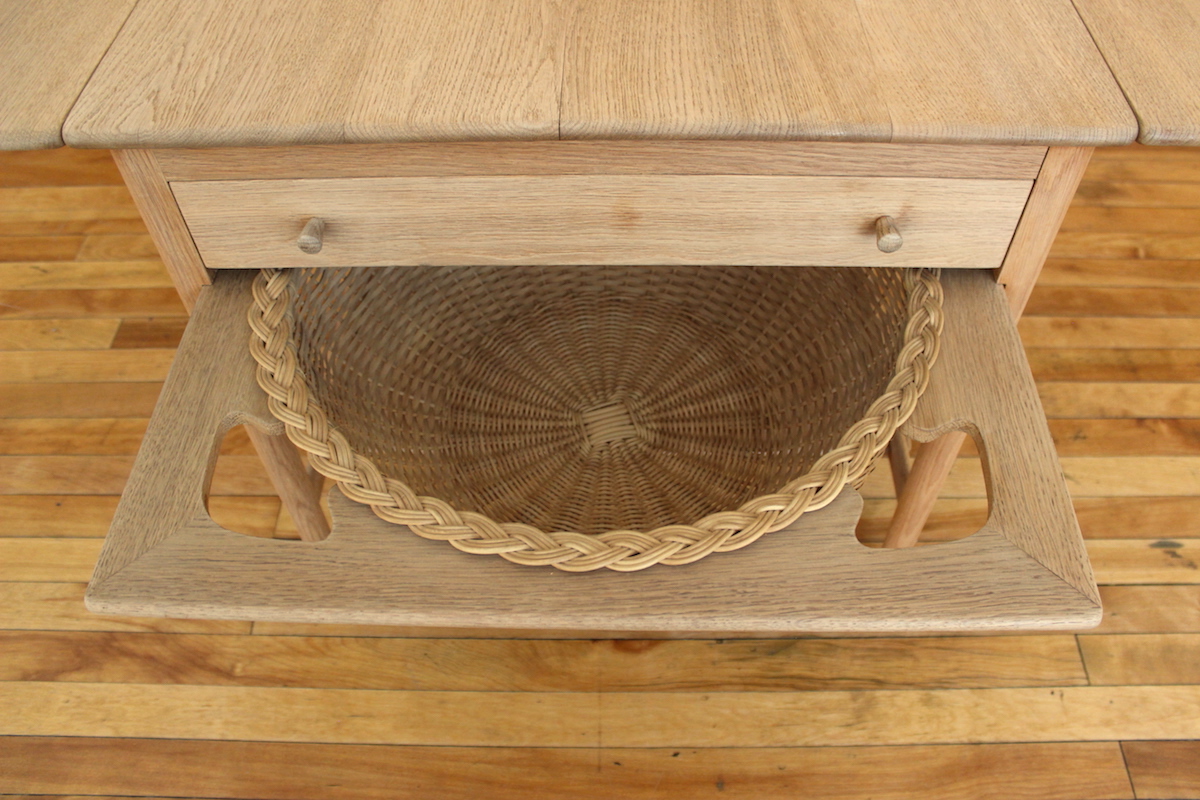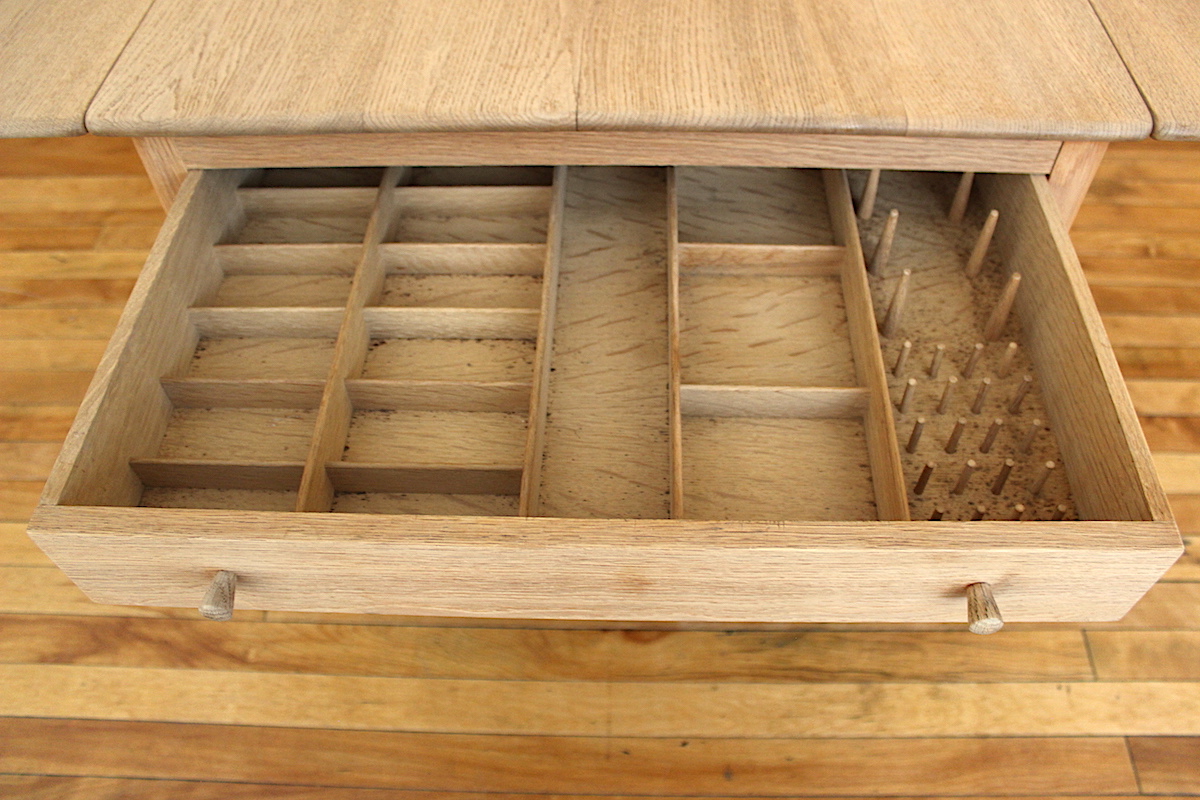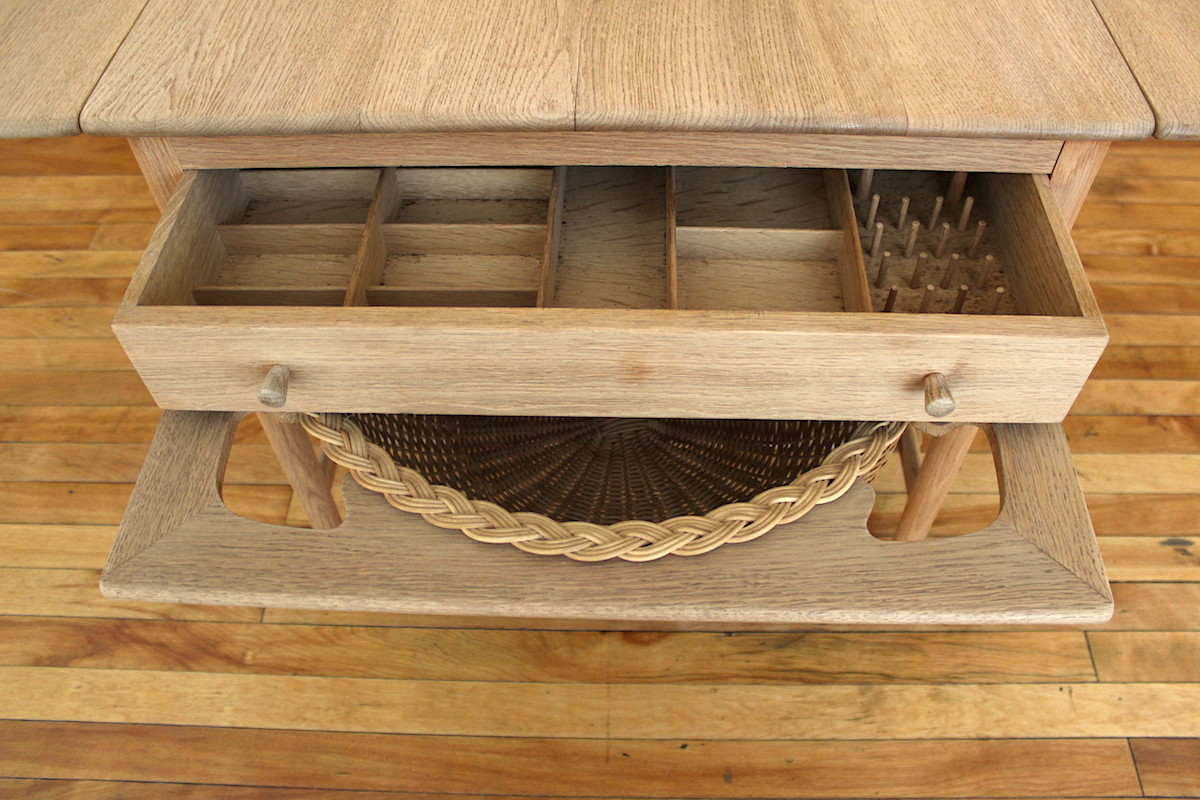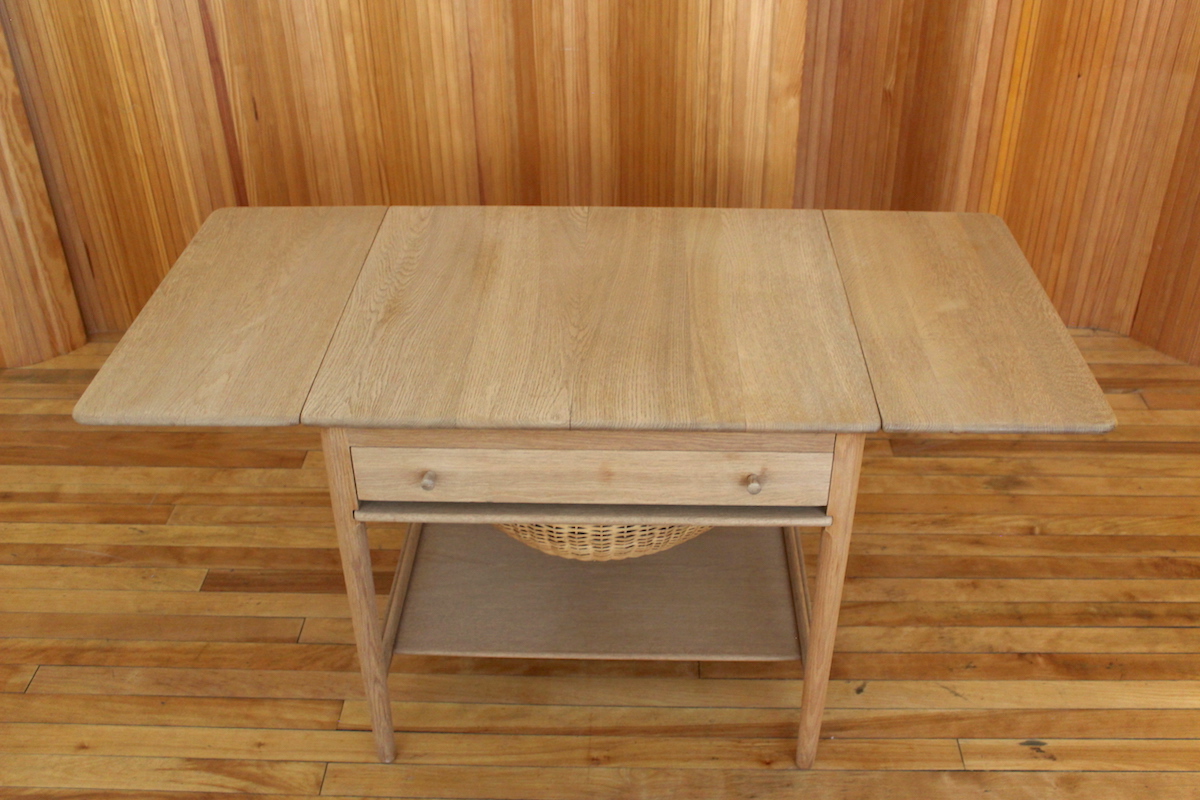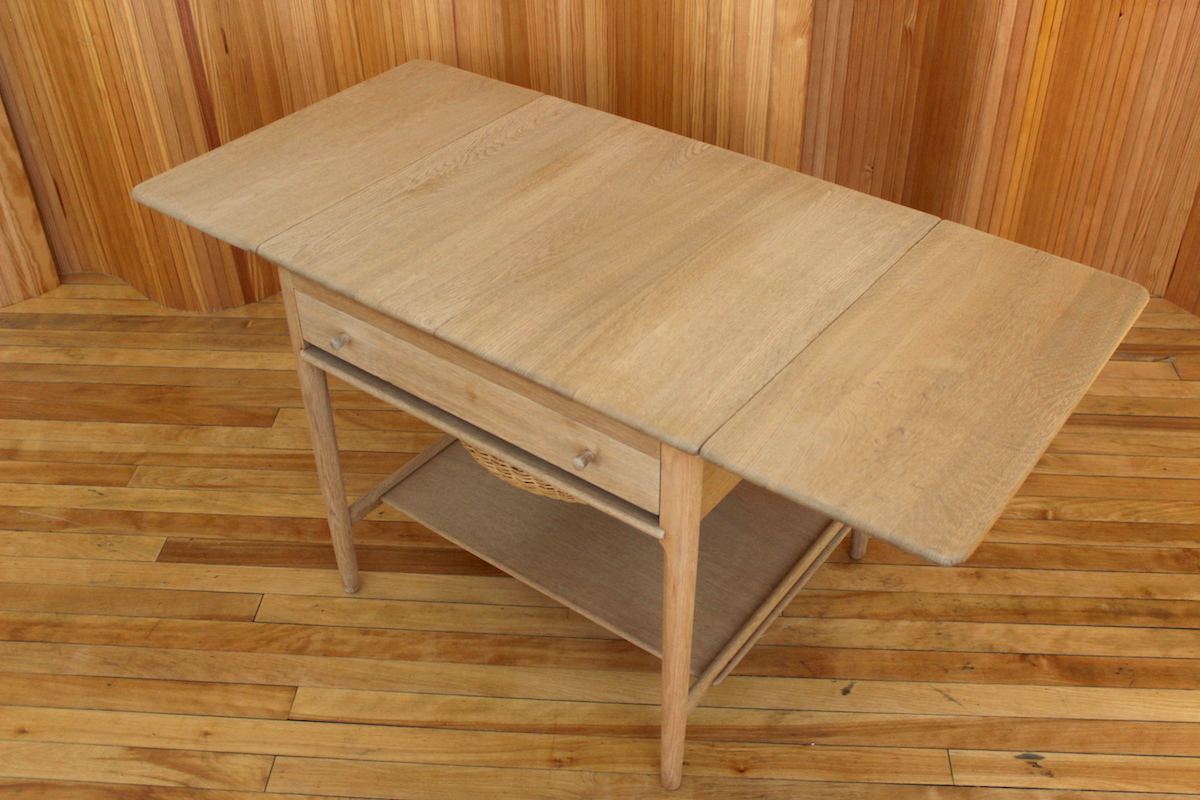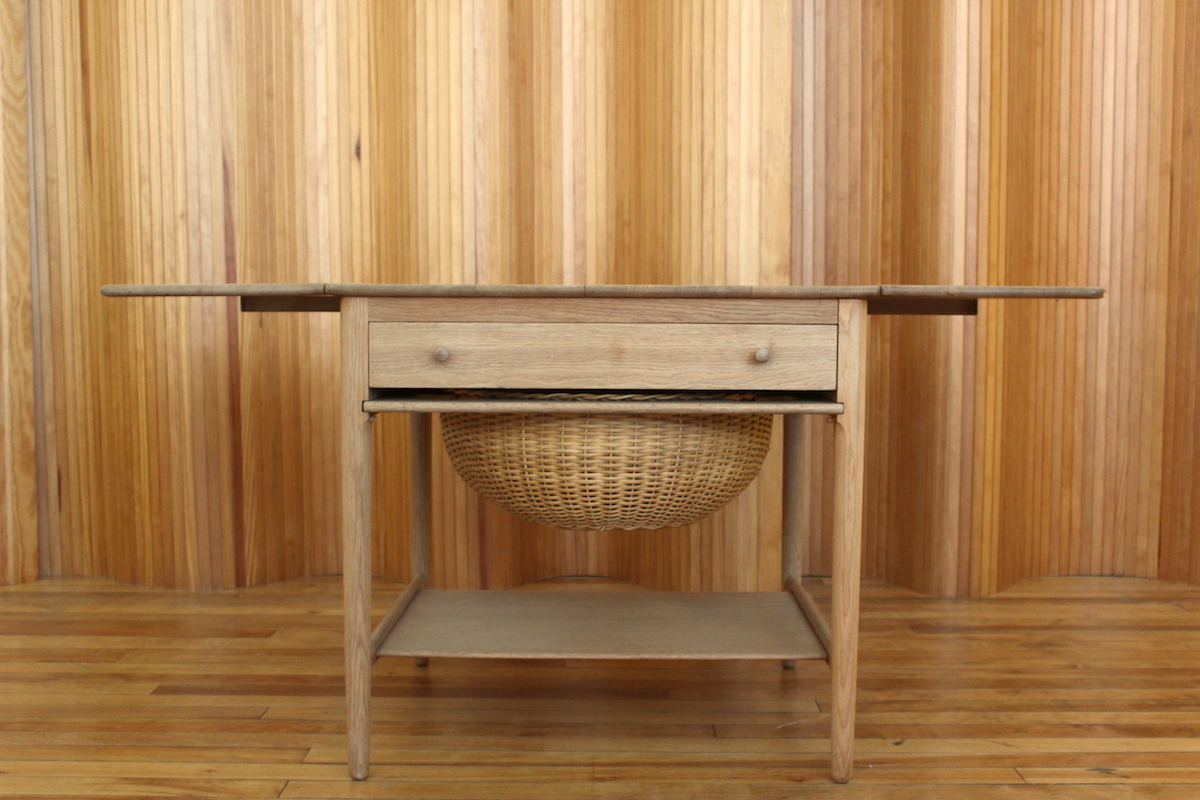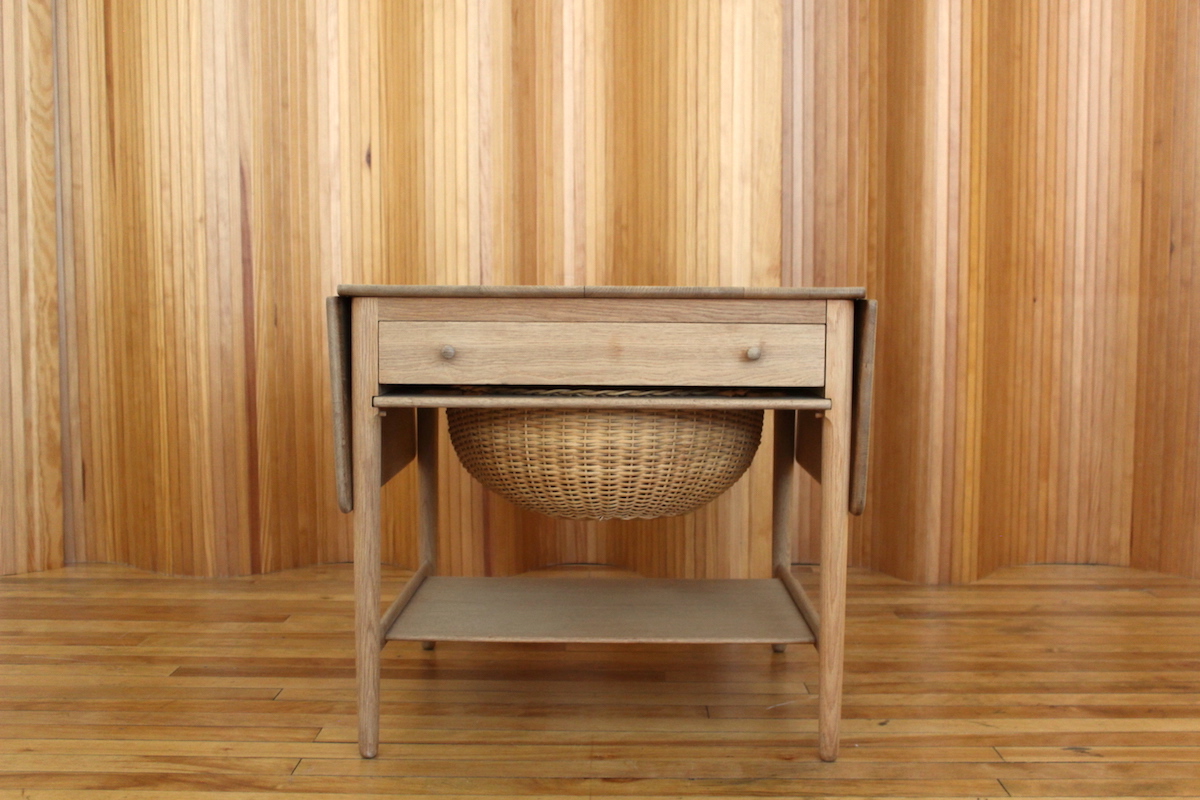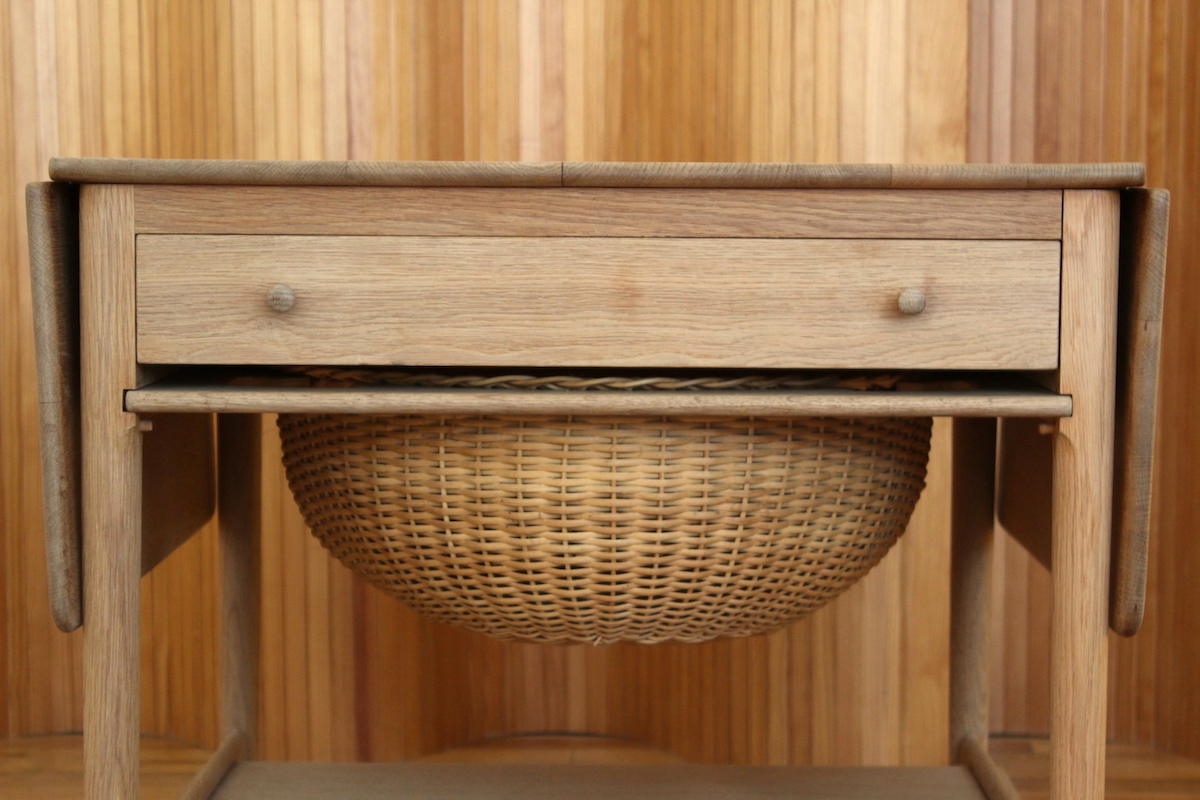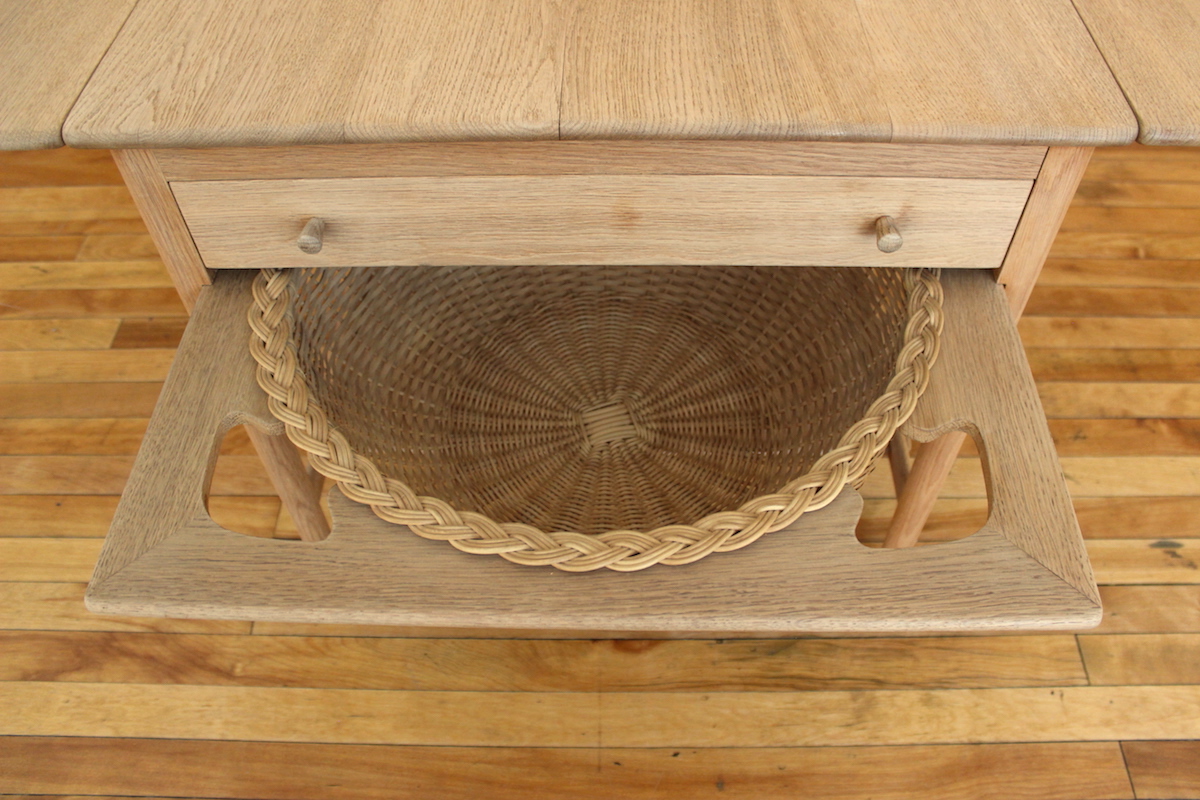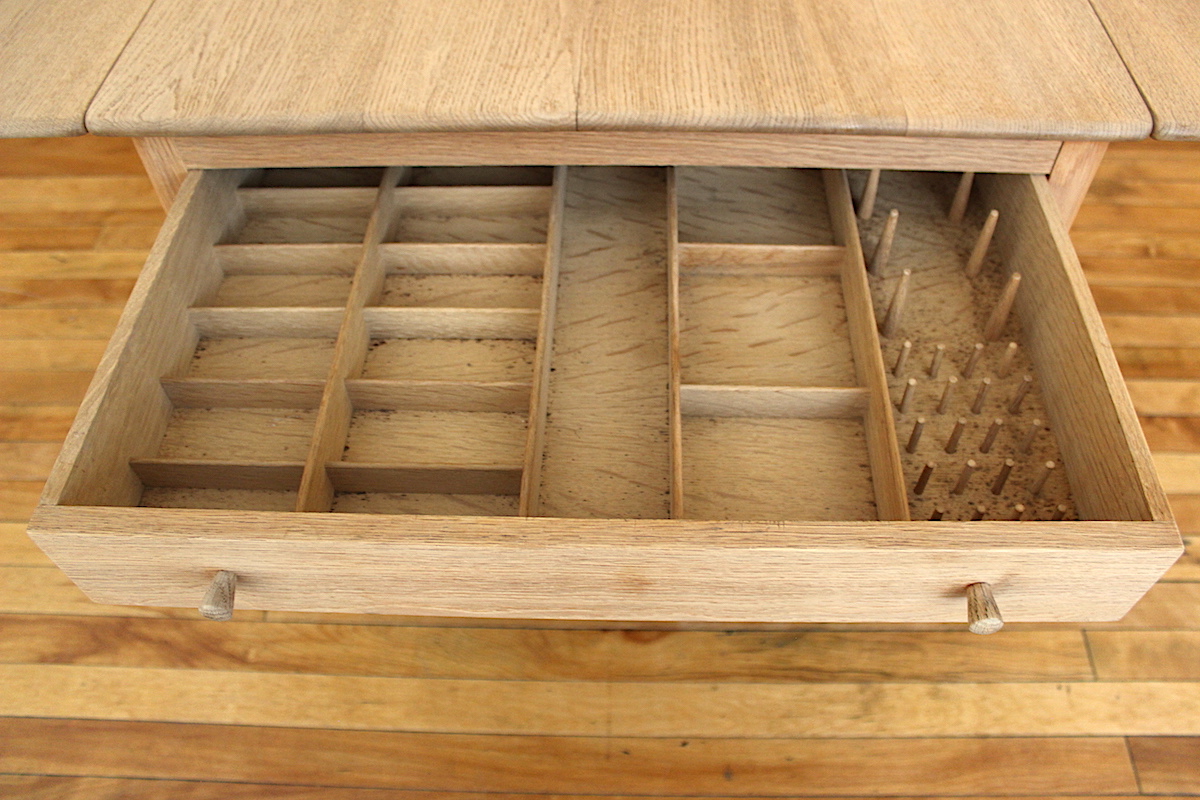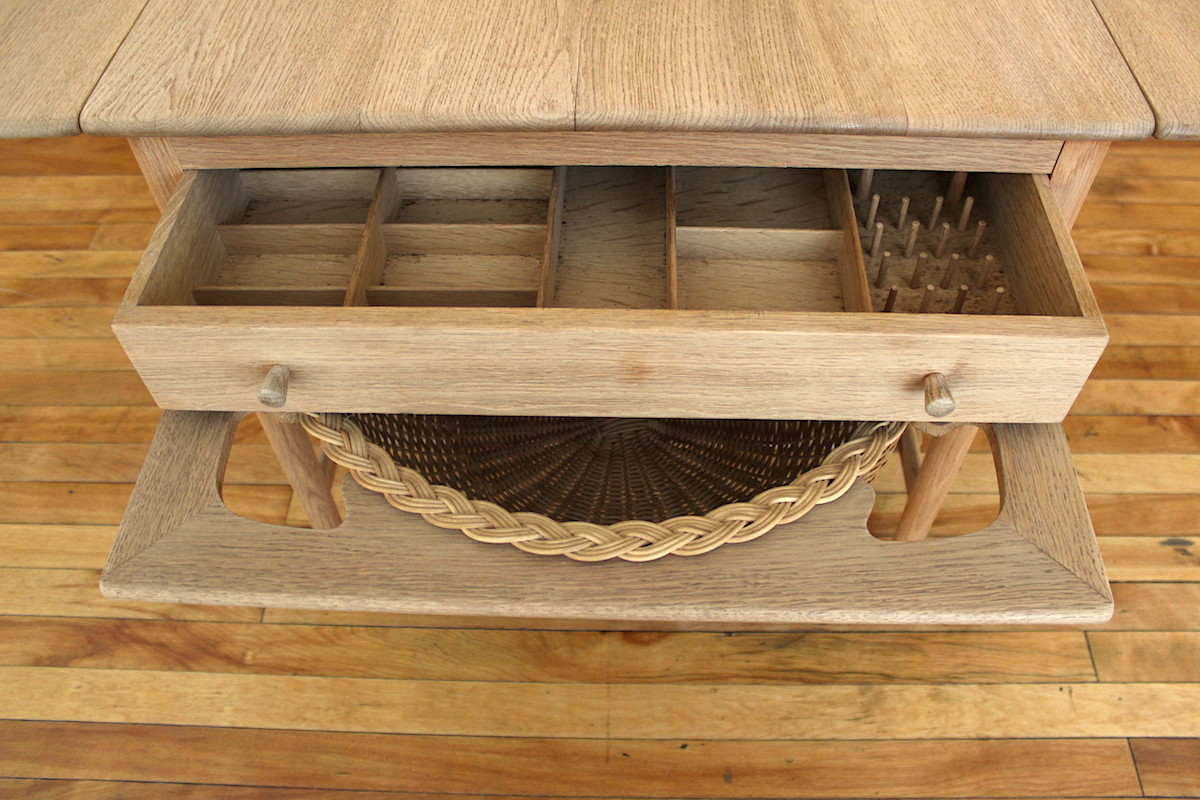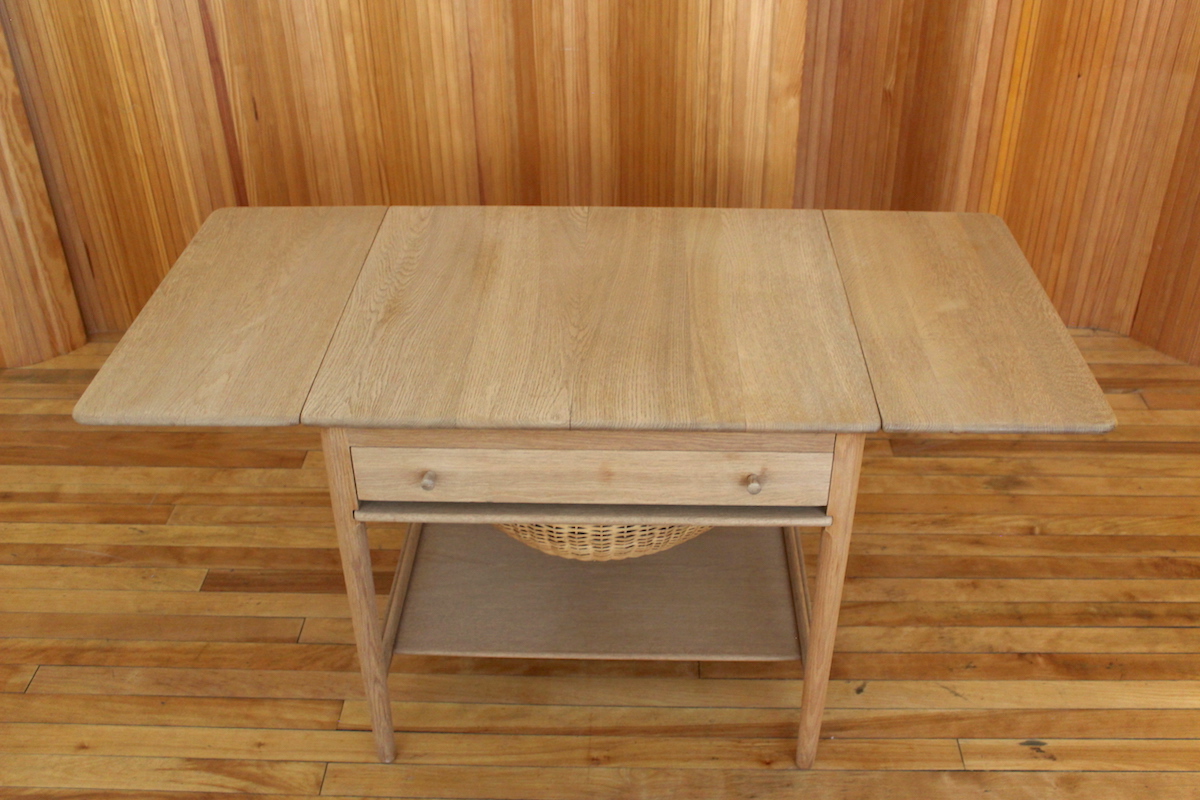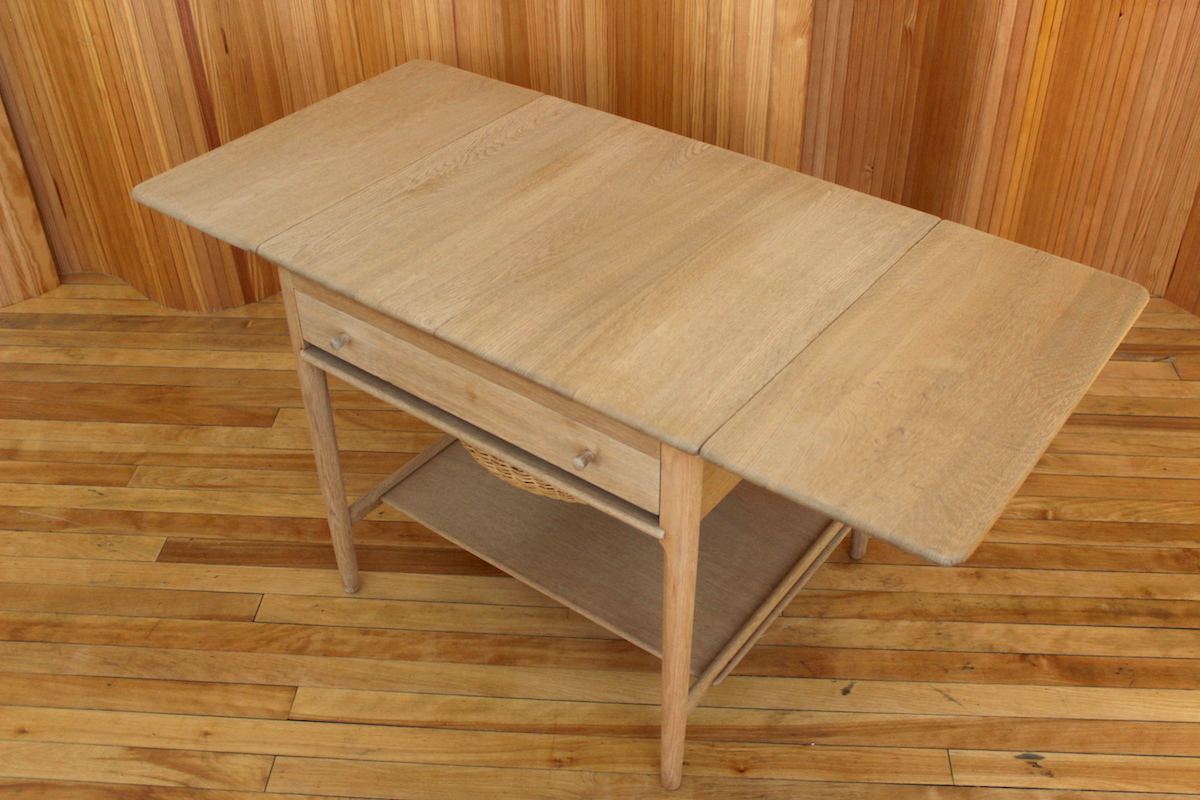 sold out
Hans Wegner oak sewing table - model AT 33 - Andreas Tuck
Description: Oak sewing table - model no. AT 33
Designer: Hans J Wegner
Manufacturer: Andreas Tuck, Denmark
Date: 1949
Dimensions: Length 64cm (extending to 118cm with both leaves open); Depth 57.5cm; Height 60cm.
Condition: Excellent, vintage condition. The oak is a lovely light colour. Stunning quality and excellent detailing. The original basket is in perfect condition. The drawer compartments are intact and perfect condition.
A superb example of this design.