Hans Wegner oak desk - model AT 305 - Andreas Tuck, Denmark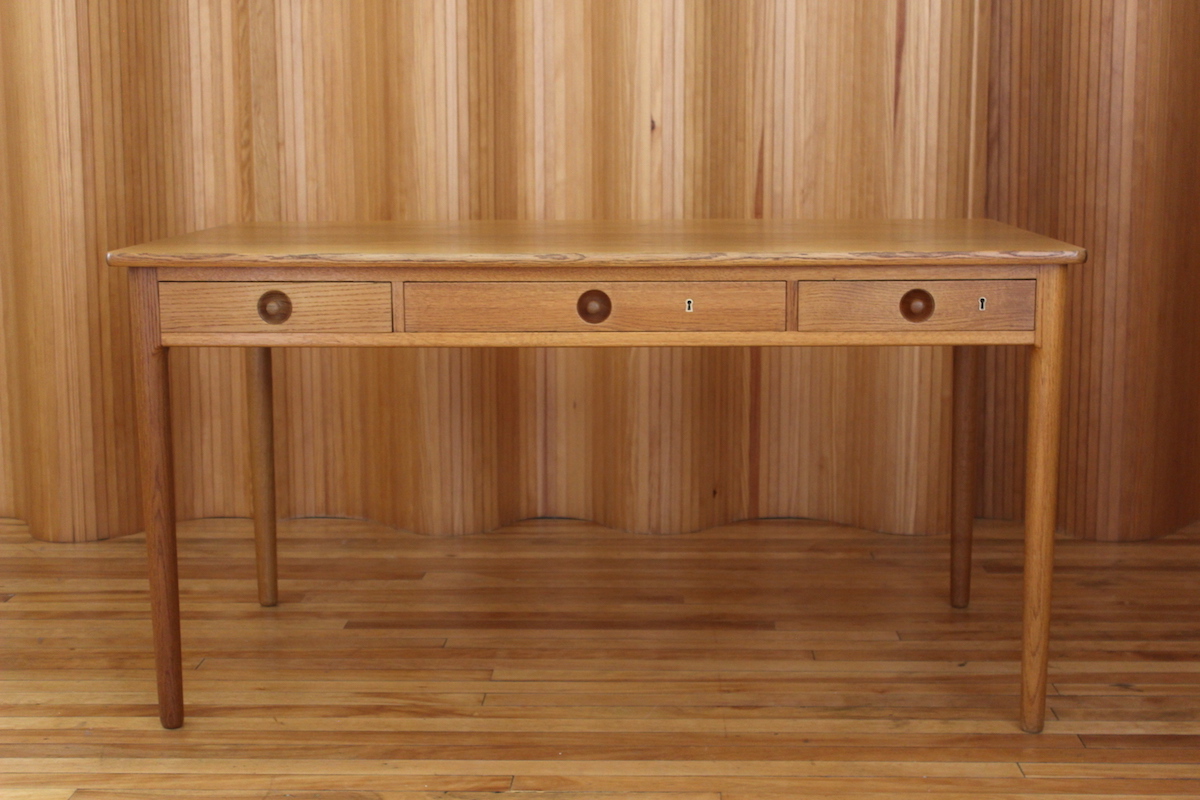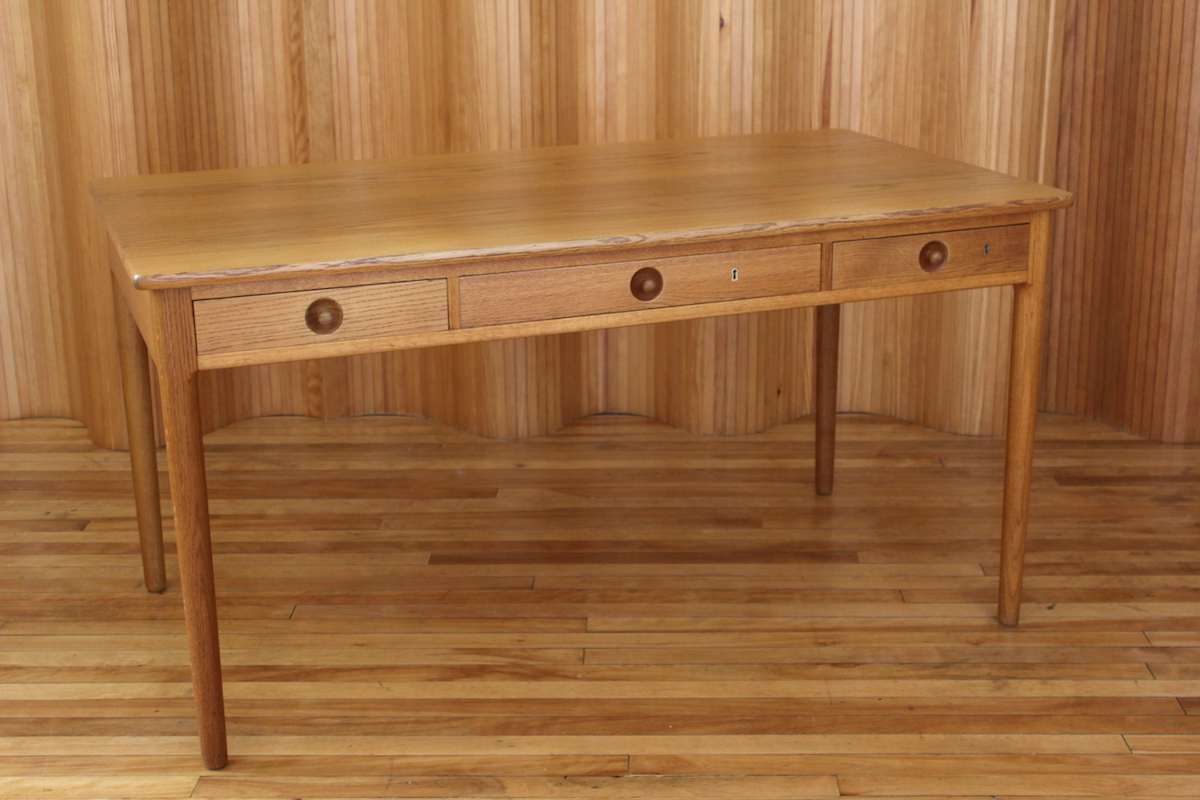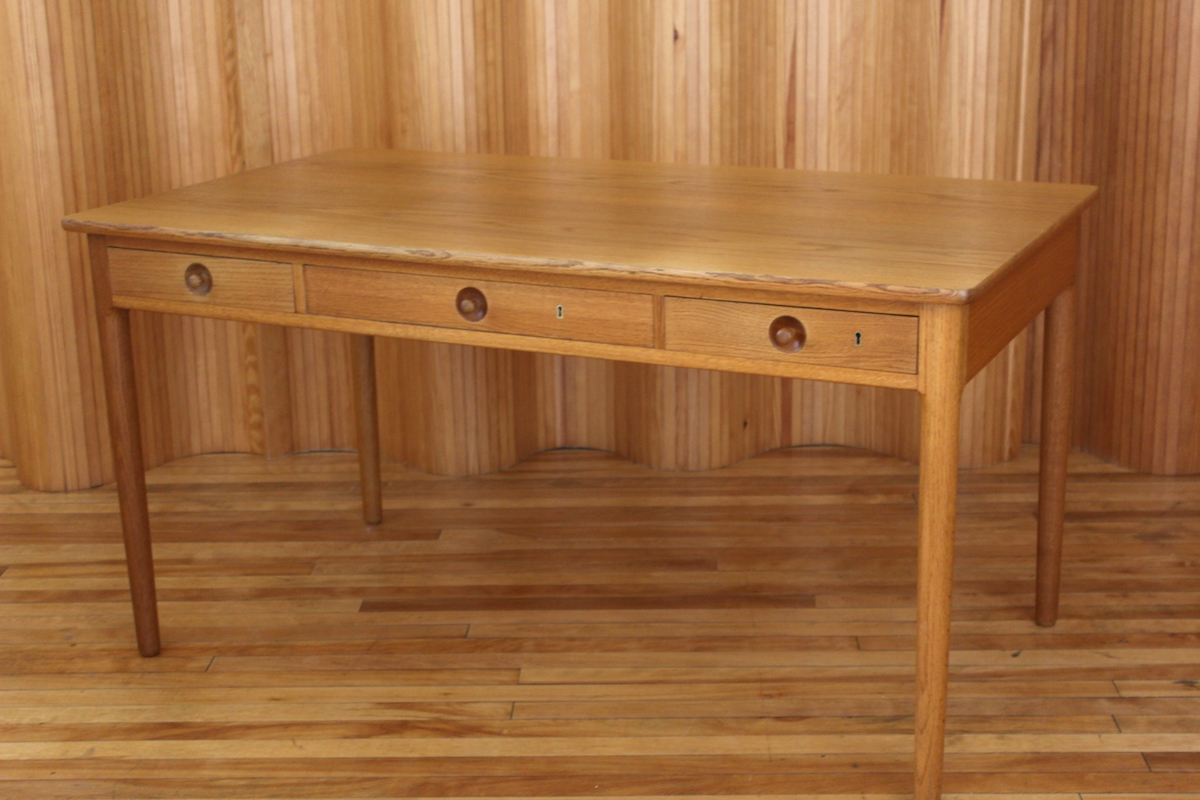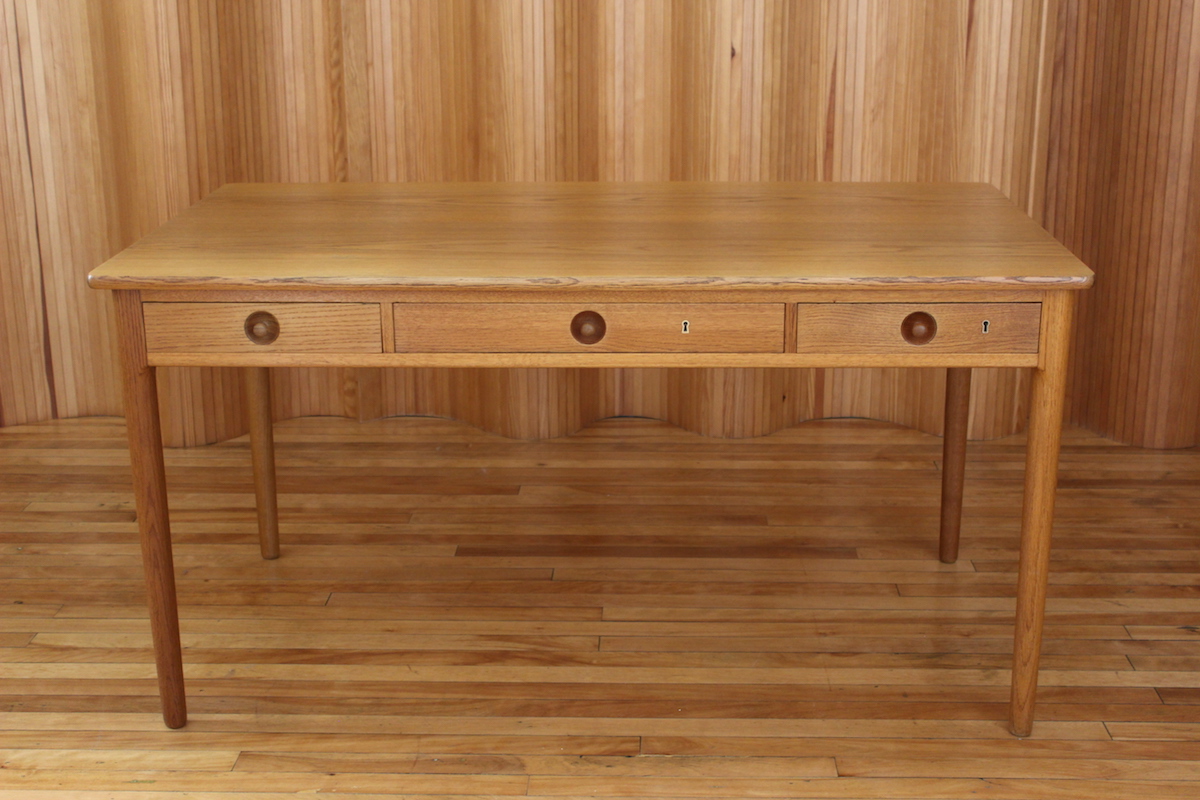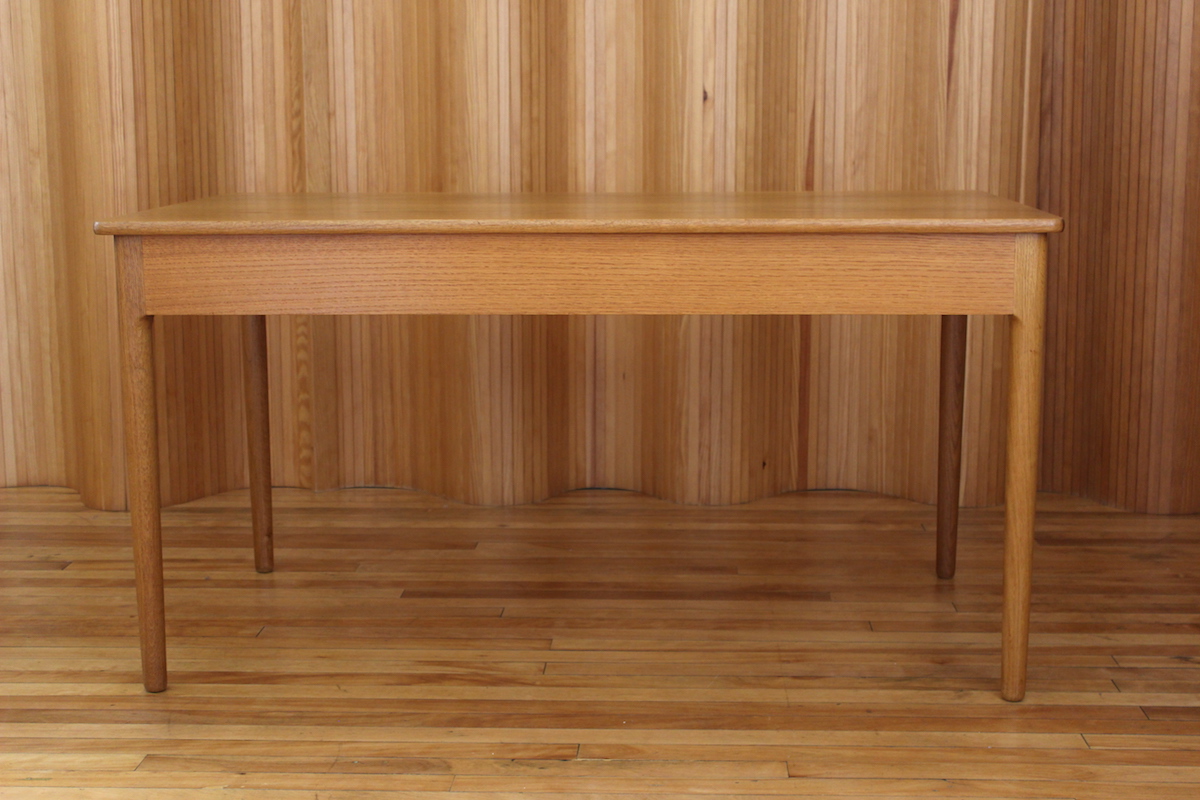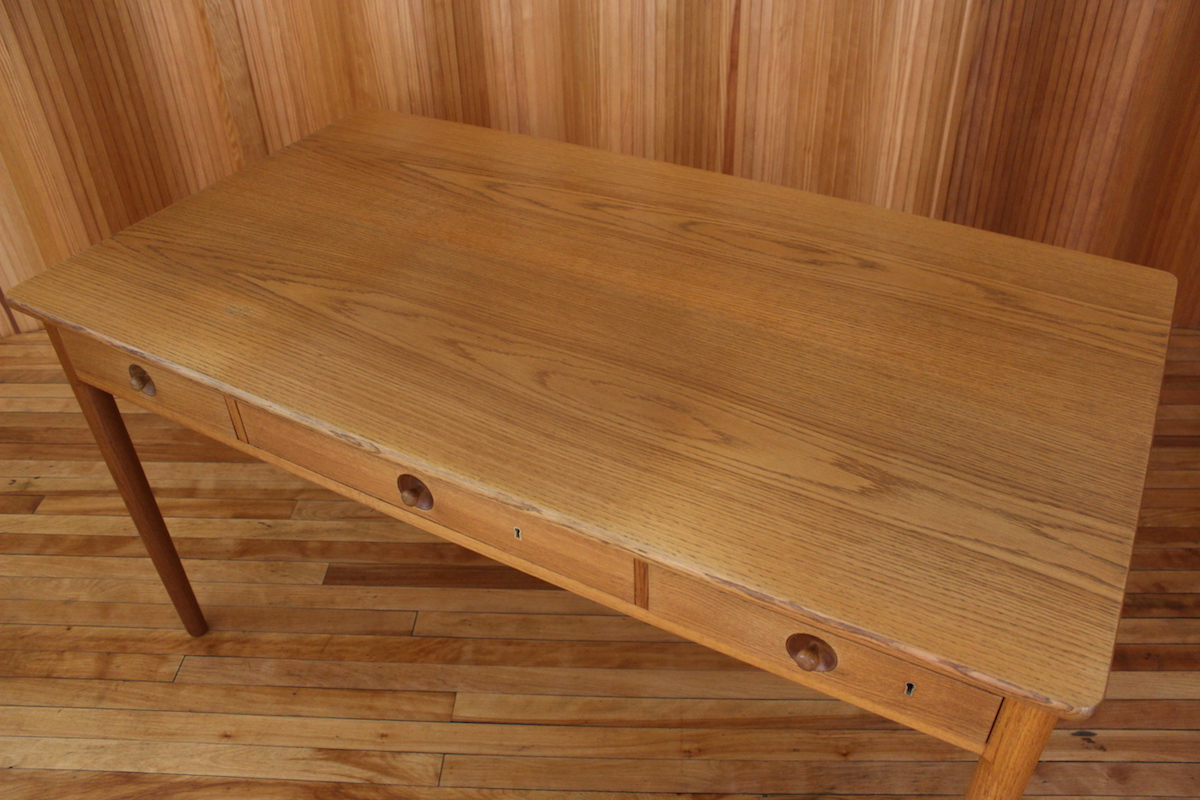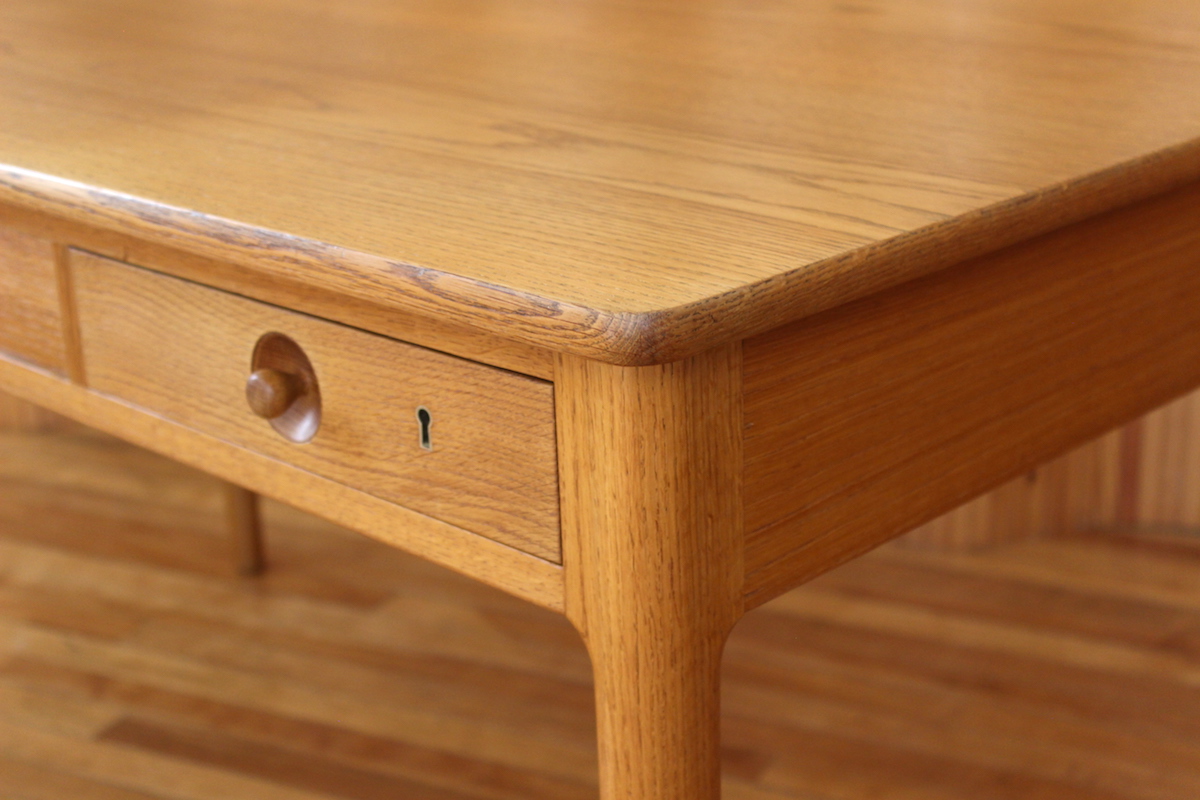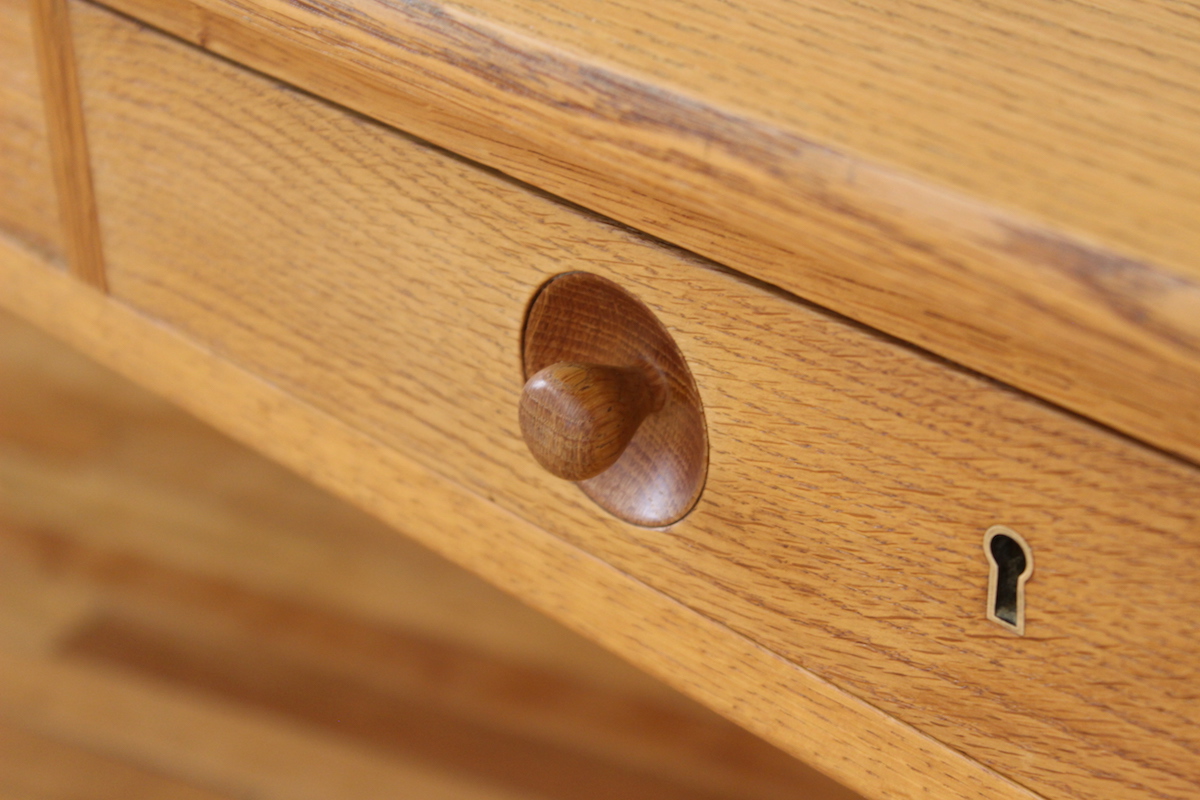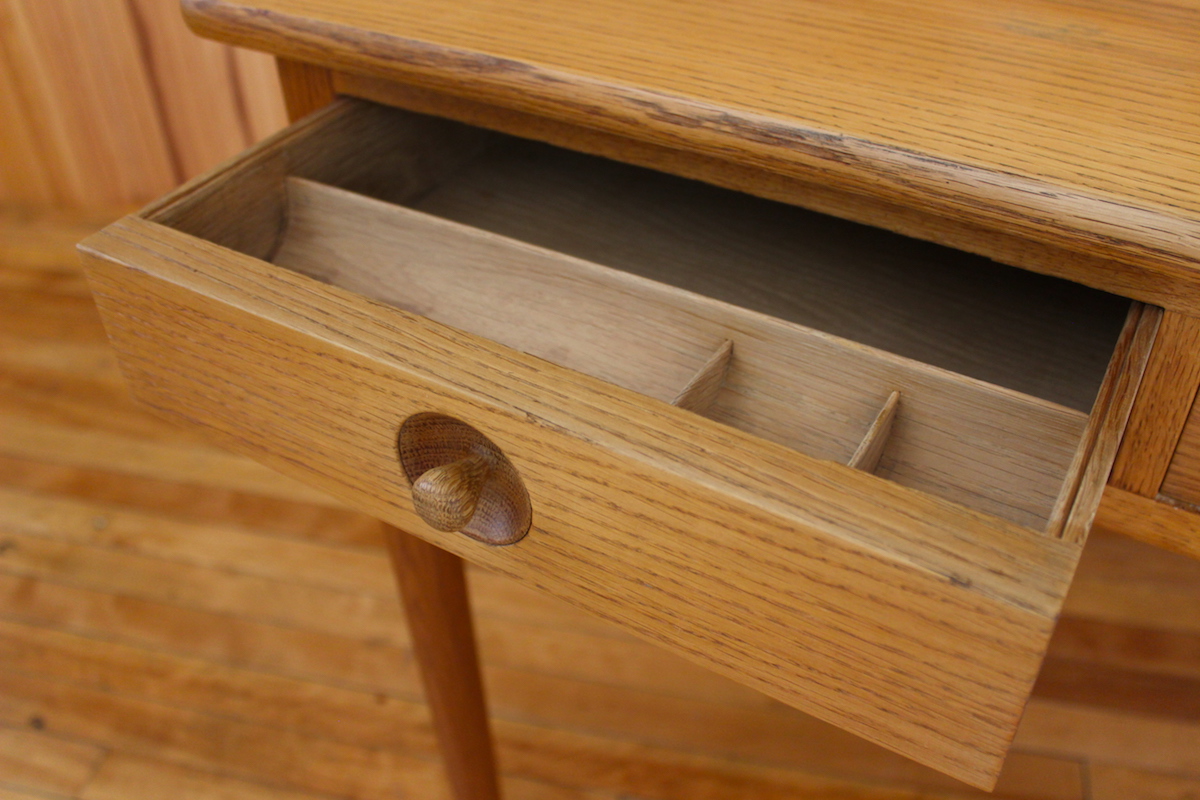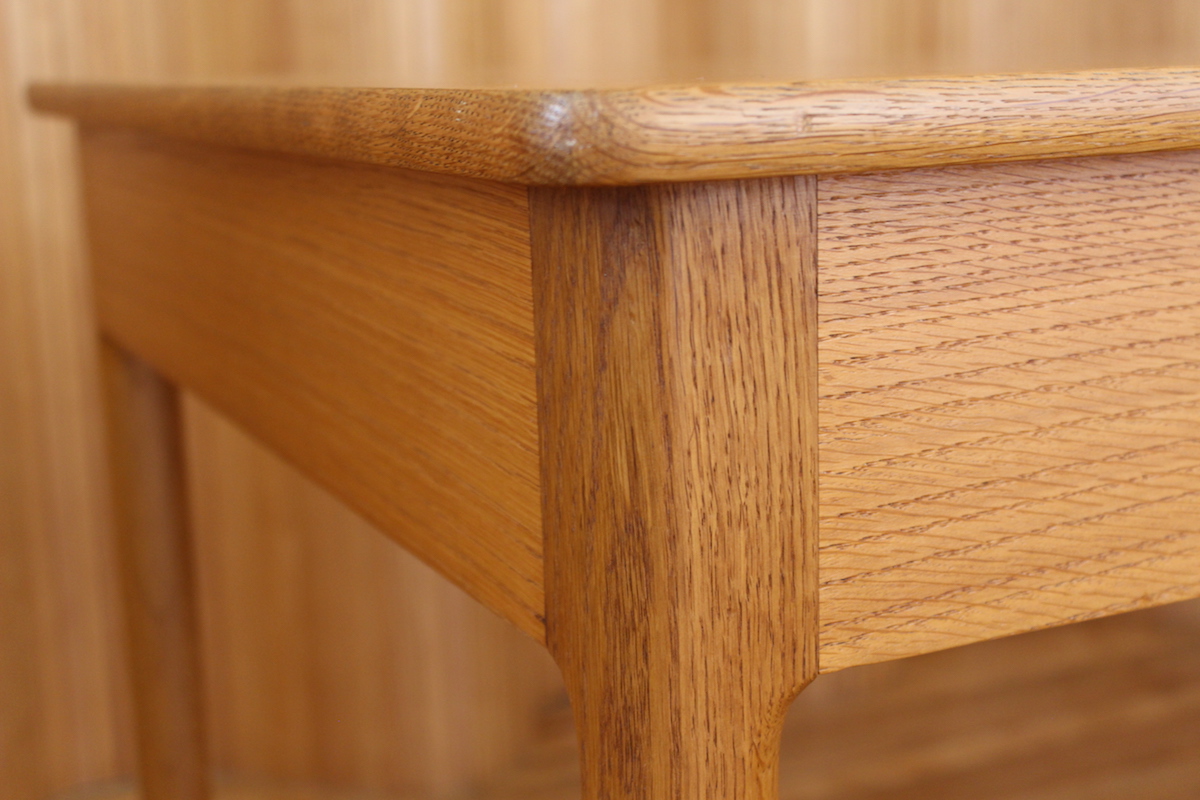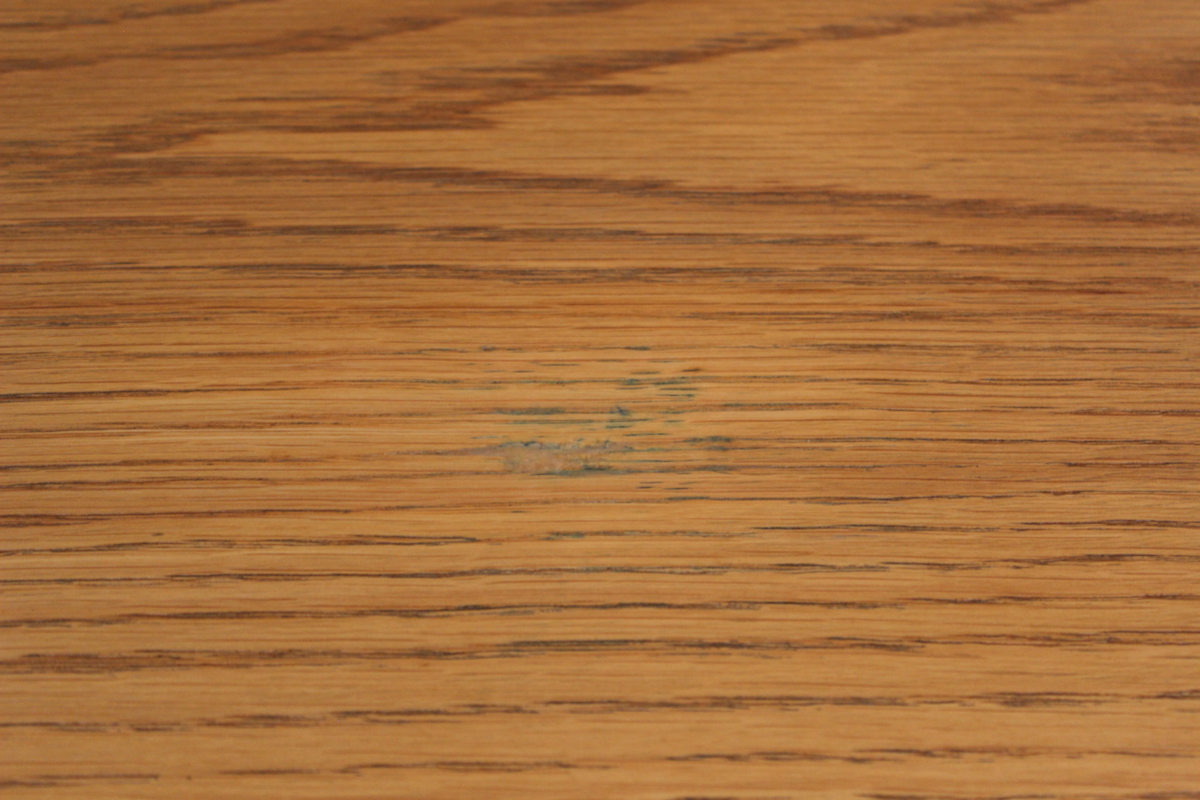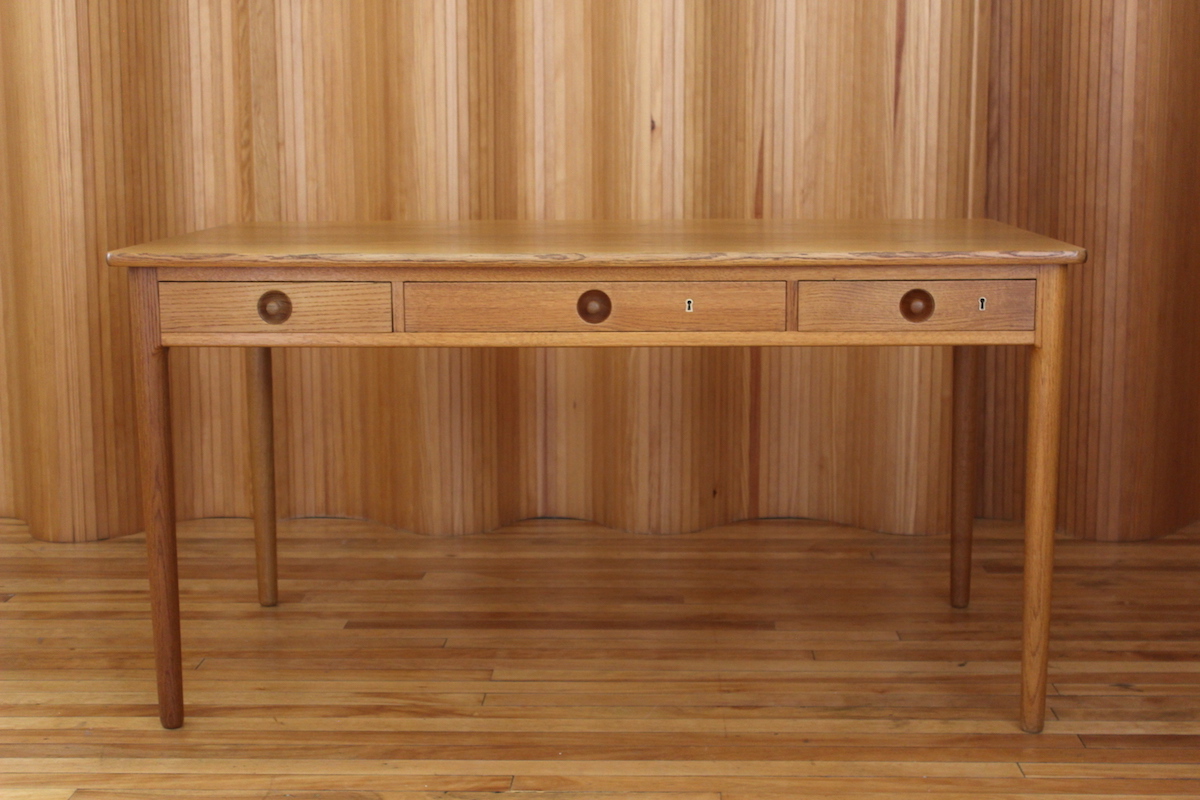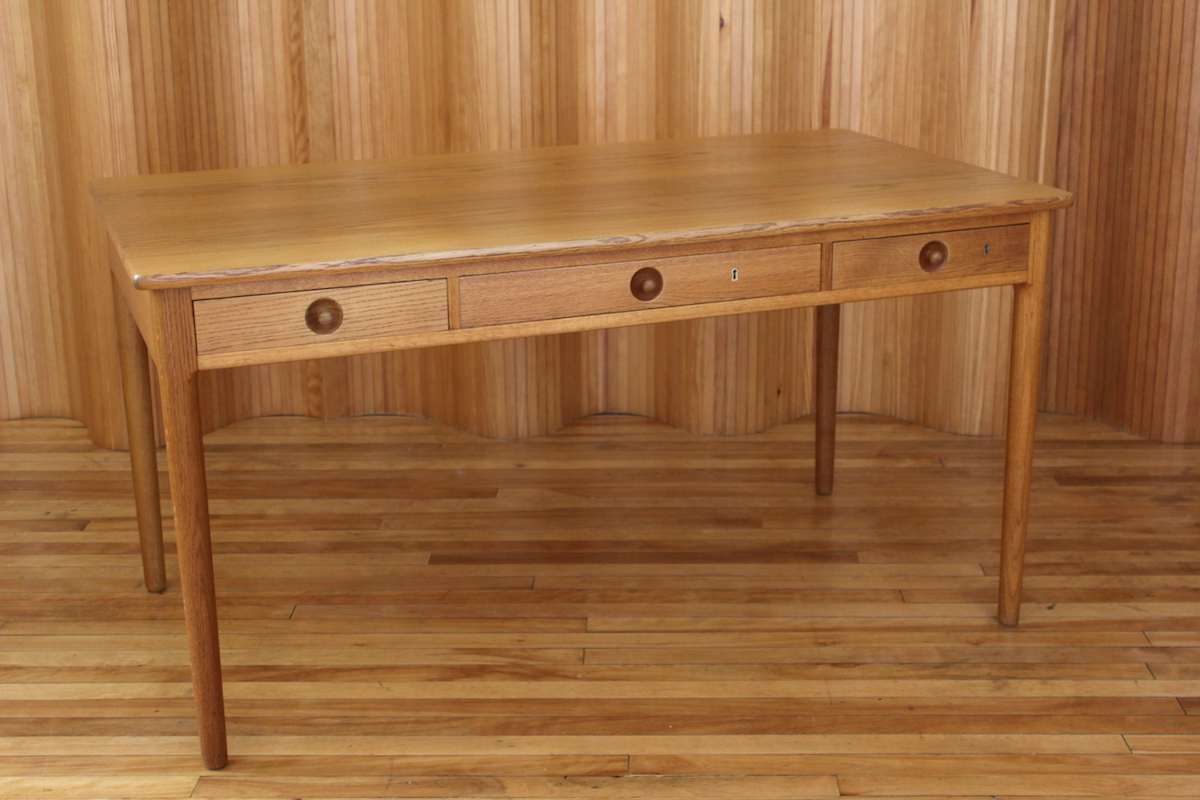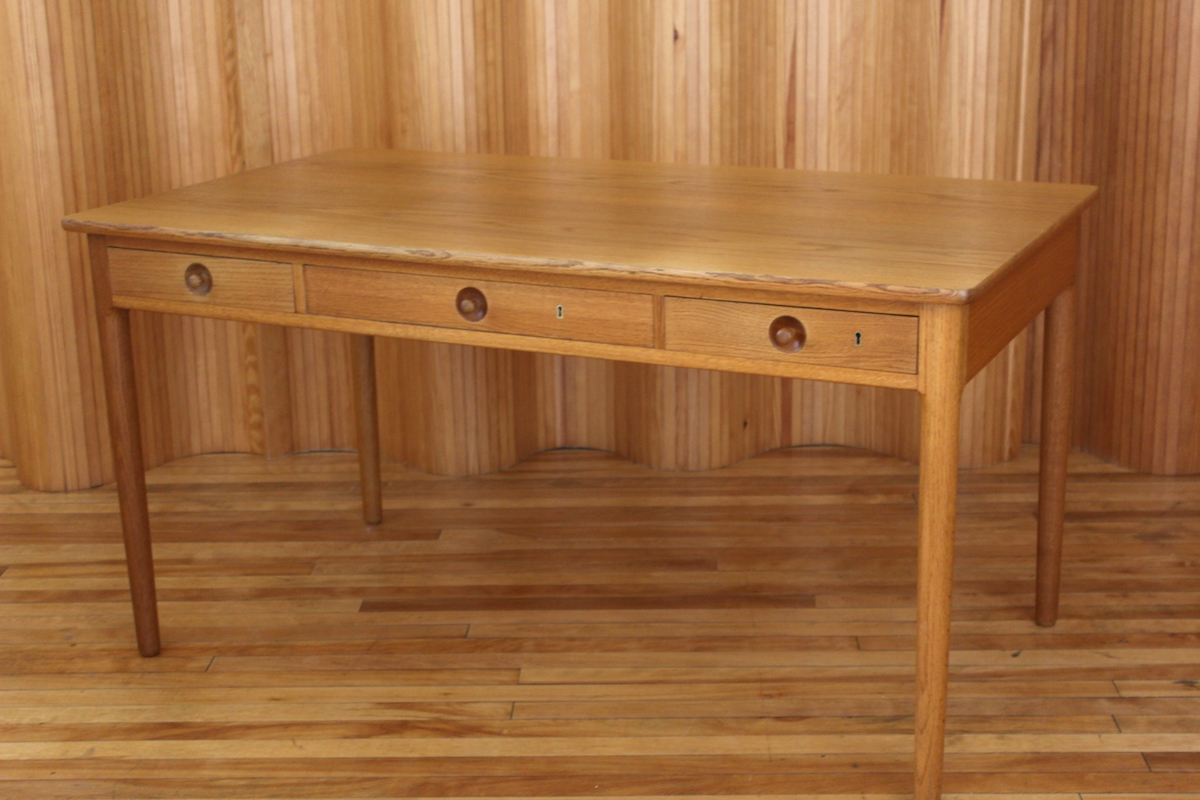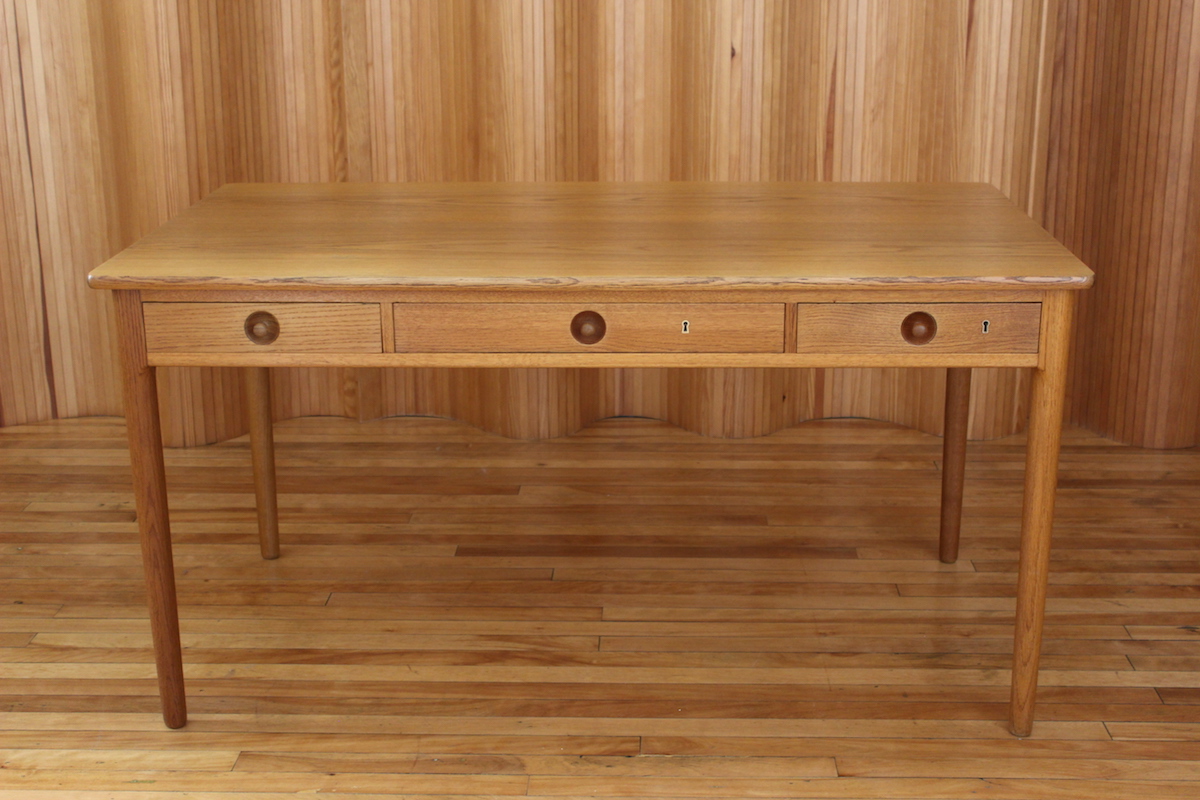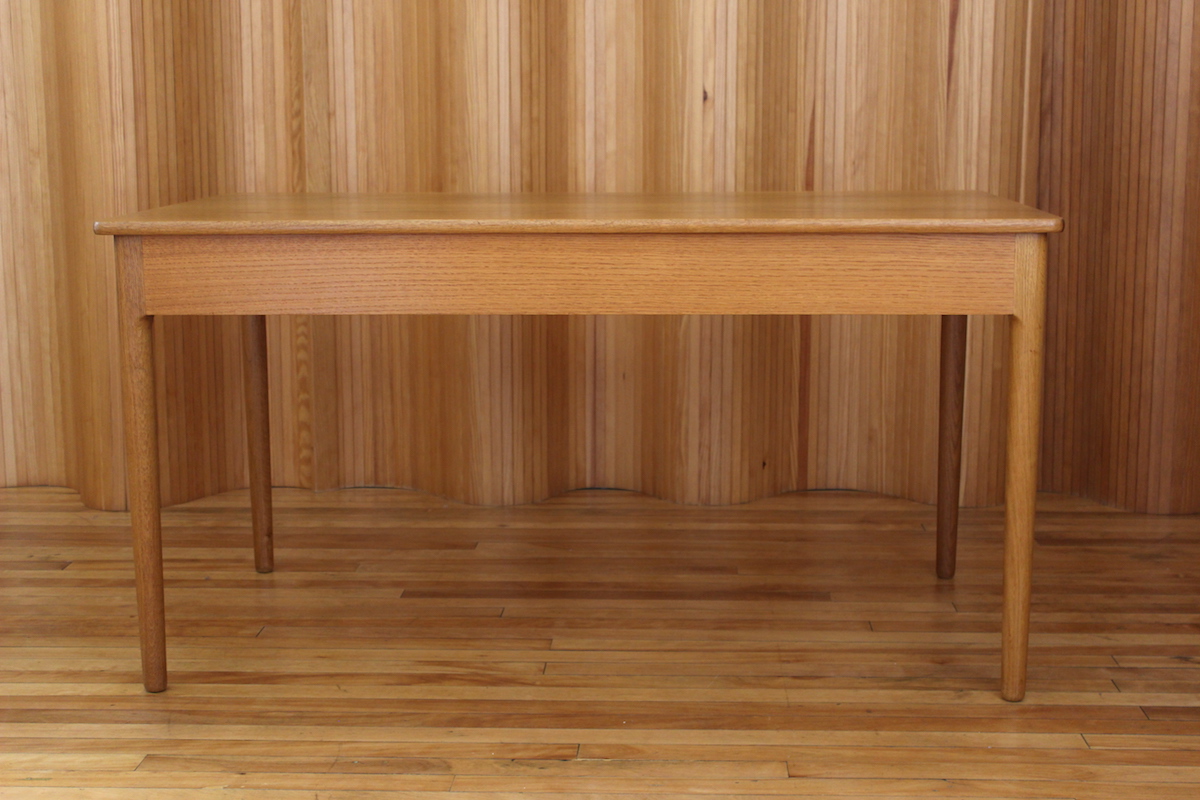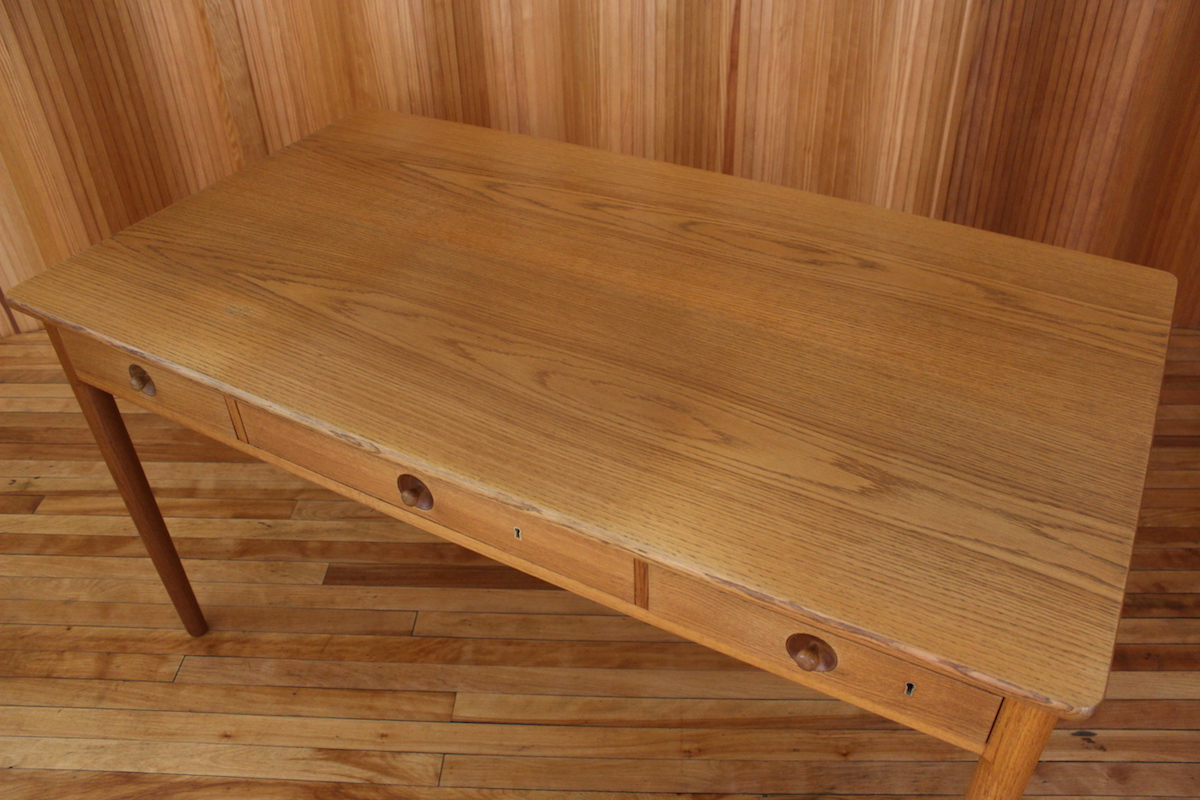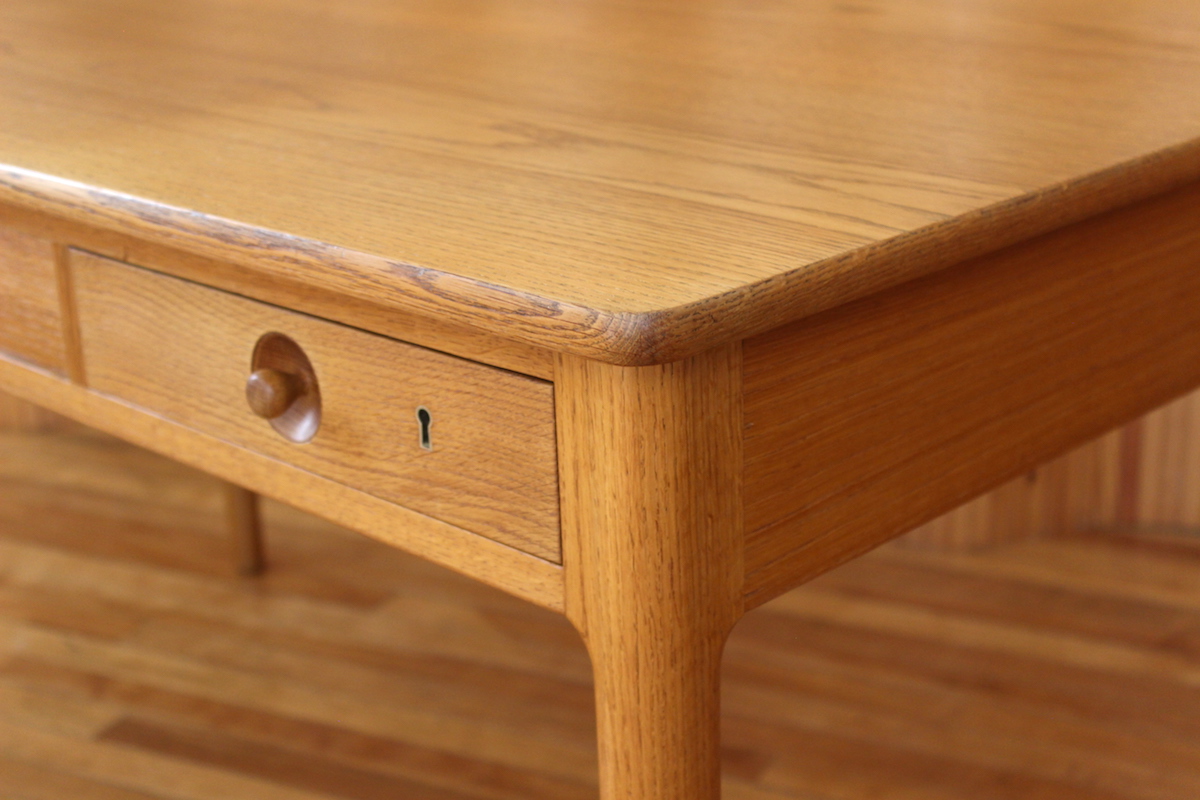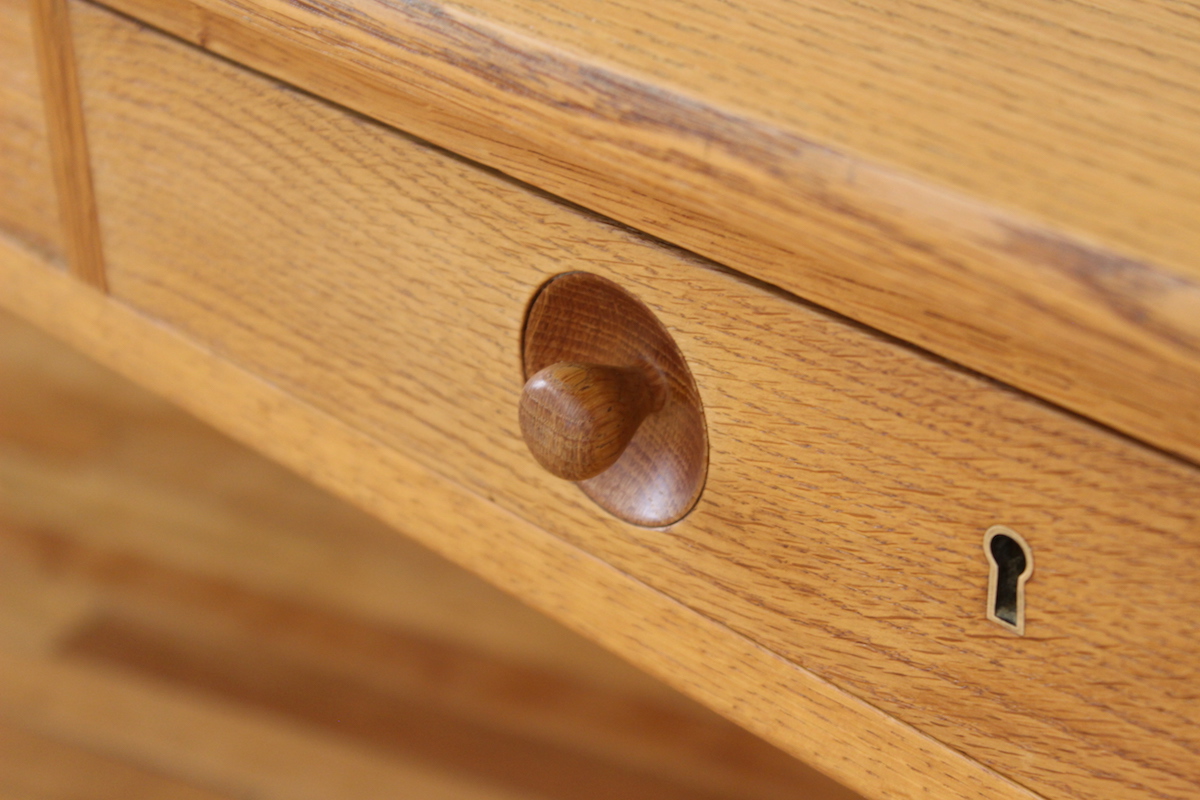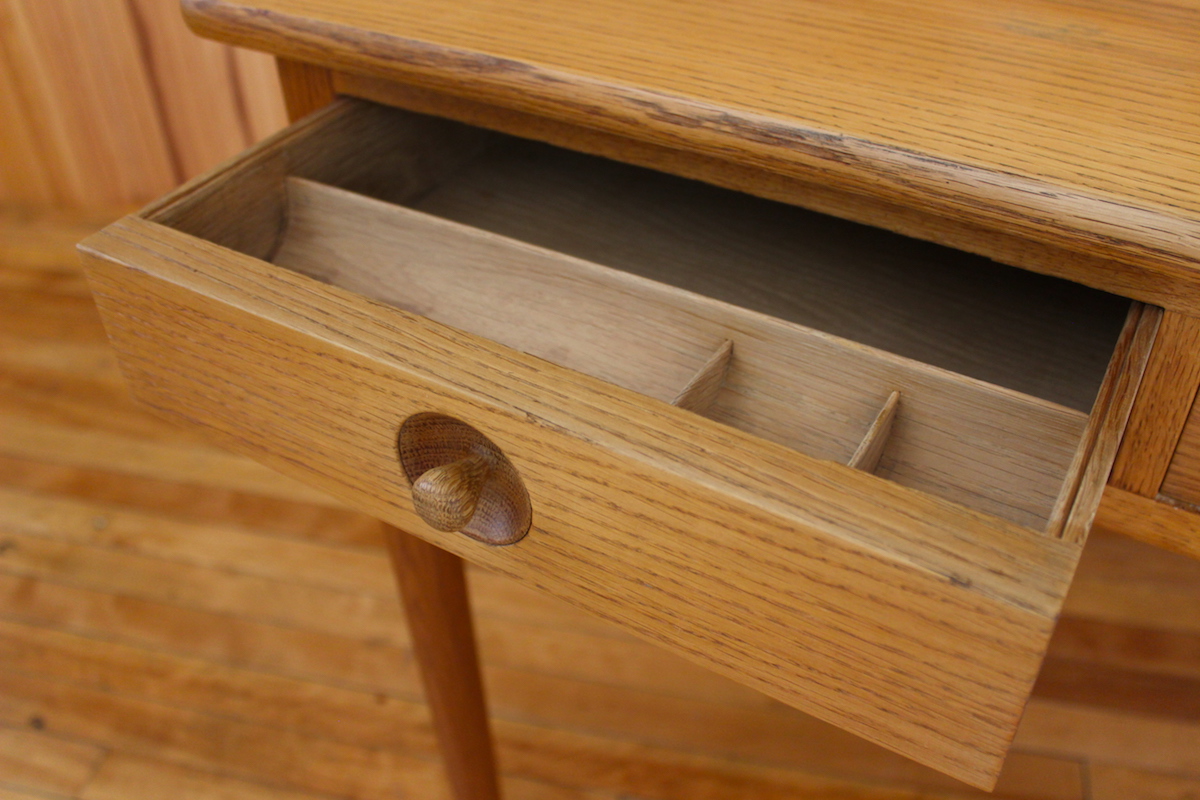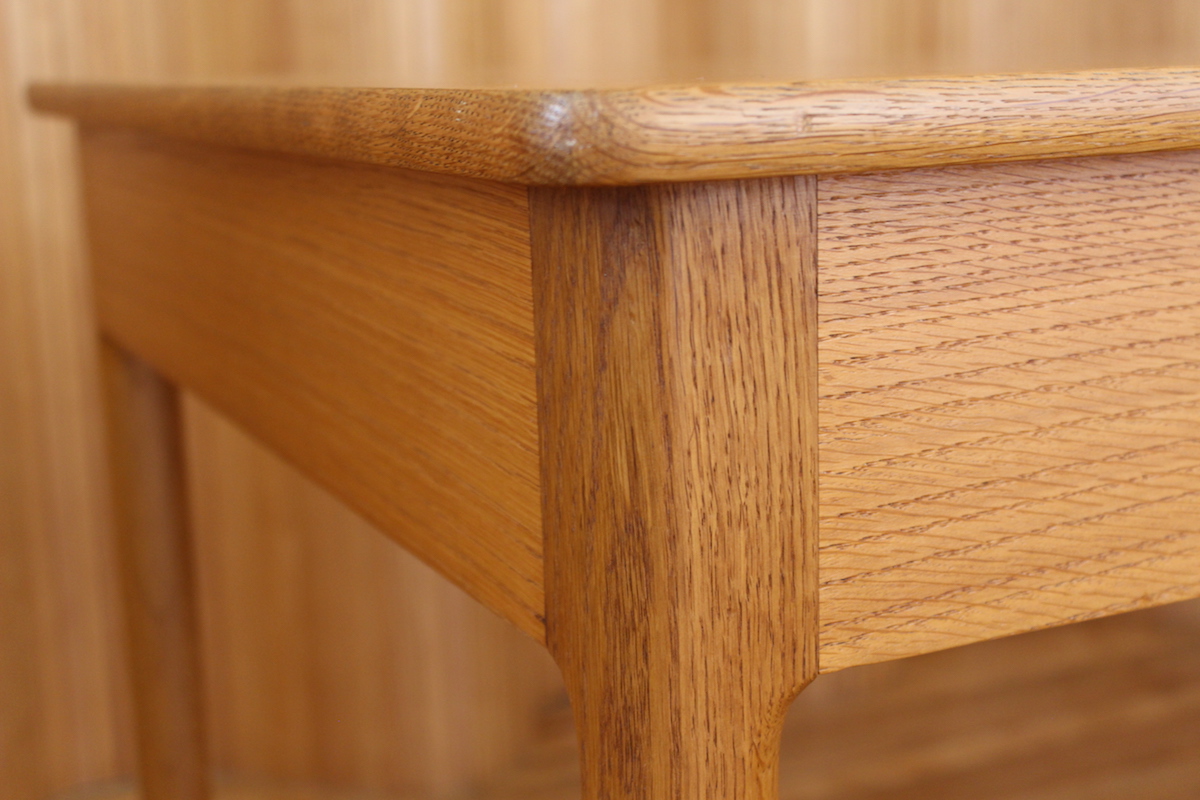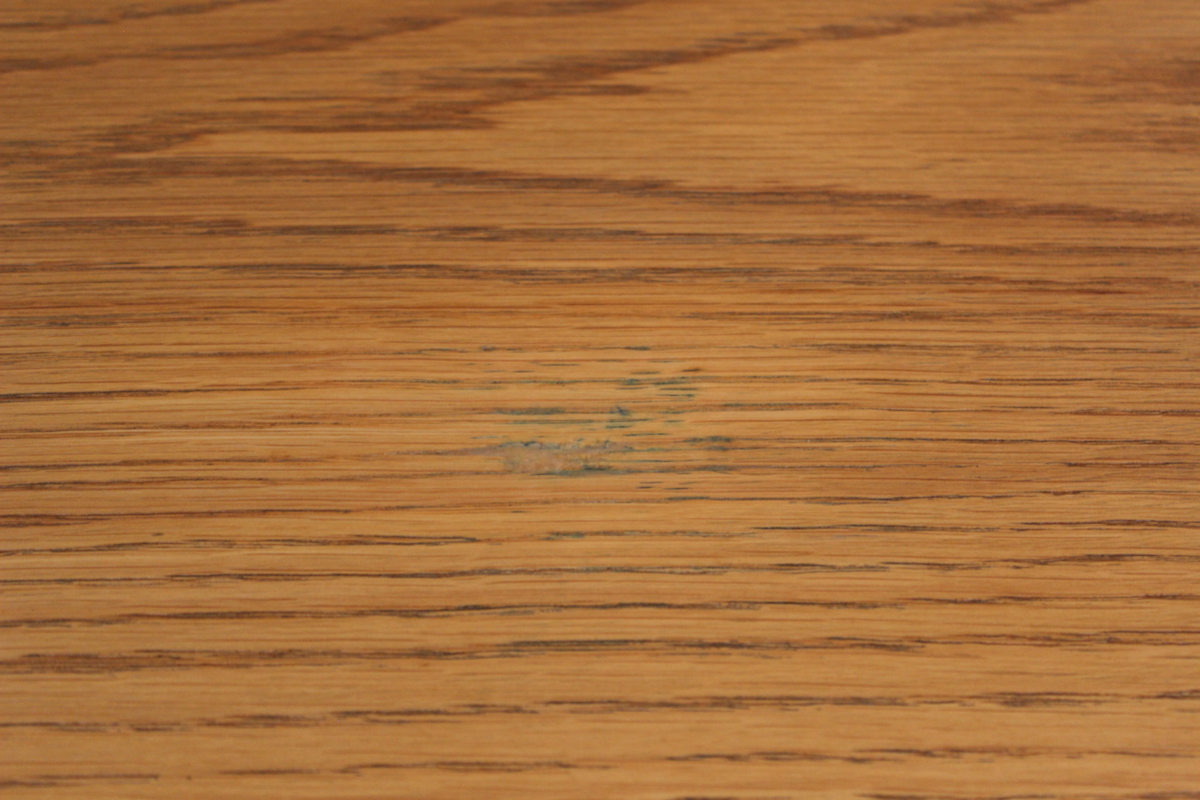 sold out
Hans Wegner oak desk - model AT 305 - Andreas Tuck, Denmark
Description: Oak writing desk - model no. AT 305. Three drawers, two with locks. Original key included.
Designer: Hans J Wegner
Manufacturer: Andreas Tuck, Denmark
Date: 1955
Dimensions: Width 138cm; Depth 76cm; Height 72cm. Height to underside of drawers 58cm.
Condition: Great, vintage condition. The oak is a lovely golden colour. Stunning quality and excellent detailing. There is a very faint outline where a desk blotter has sat on the desk over the years, and a small area with old ink marks - these are mentioned for absolute accuracy and don't detract from the overall design.
A superb example of this design.