Erik Riisager Hansen rosewood desk - model 66 - Haslev, Denmark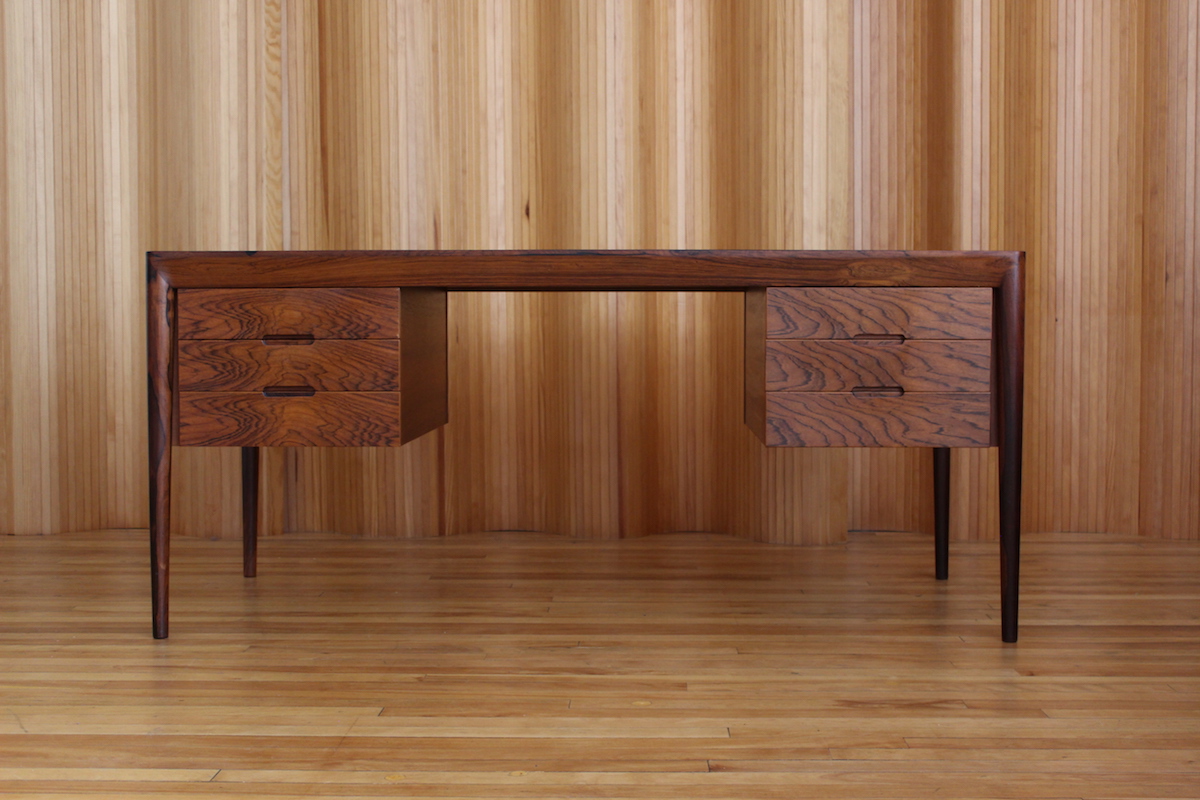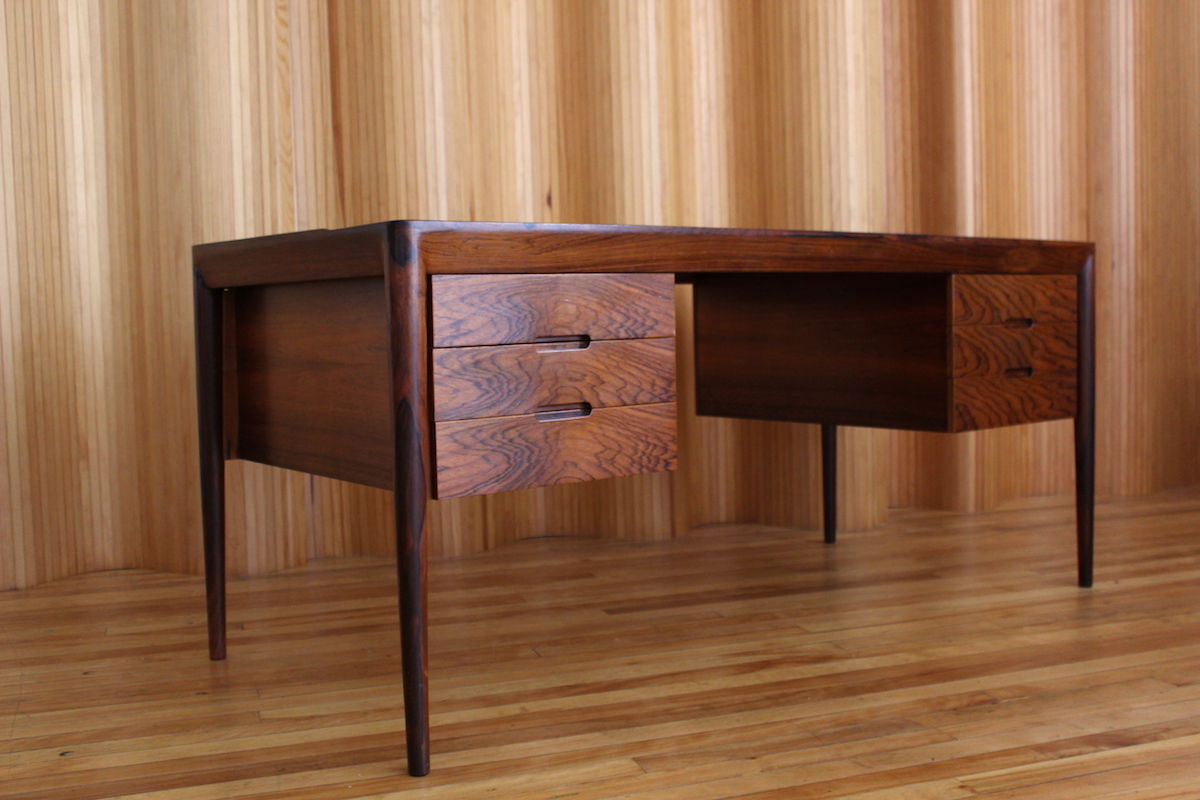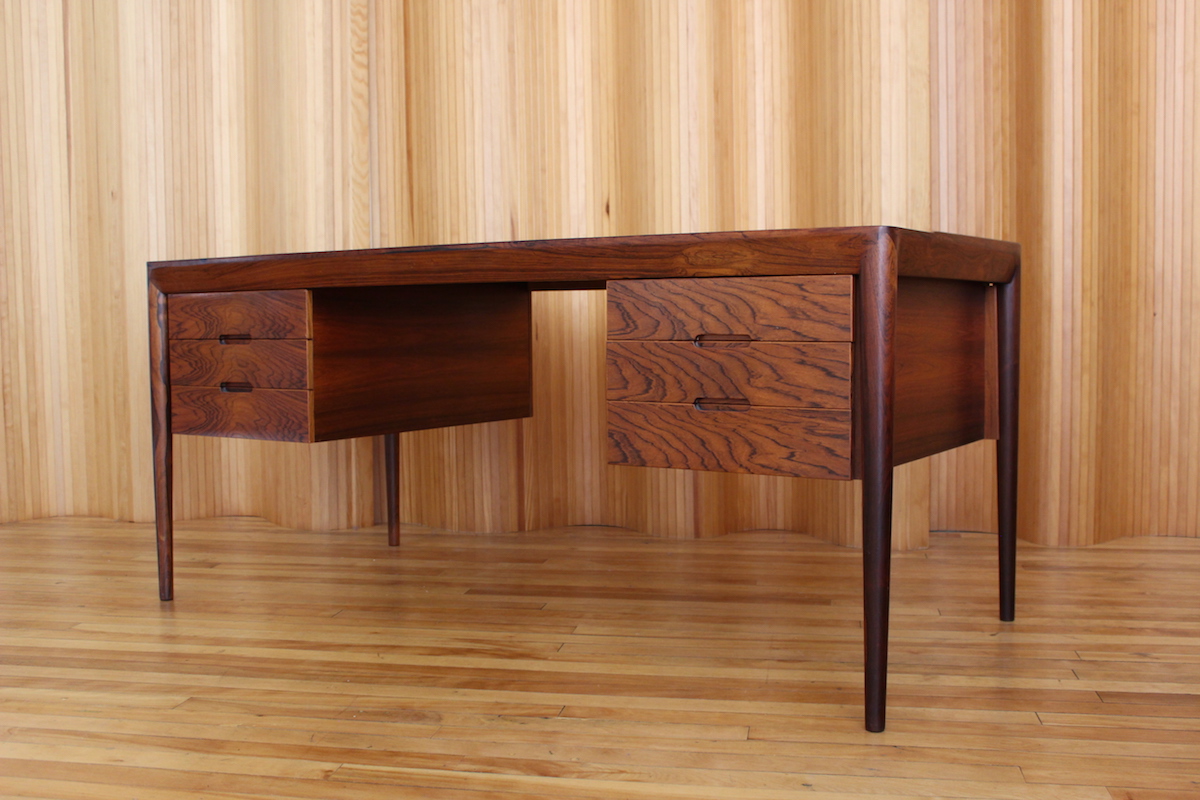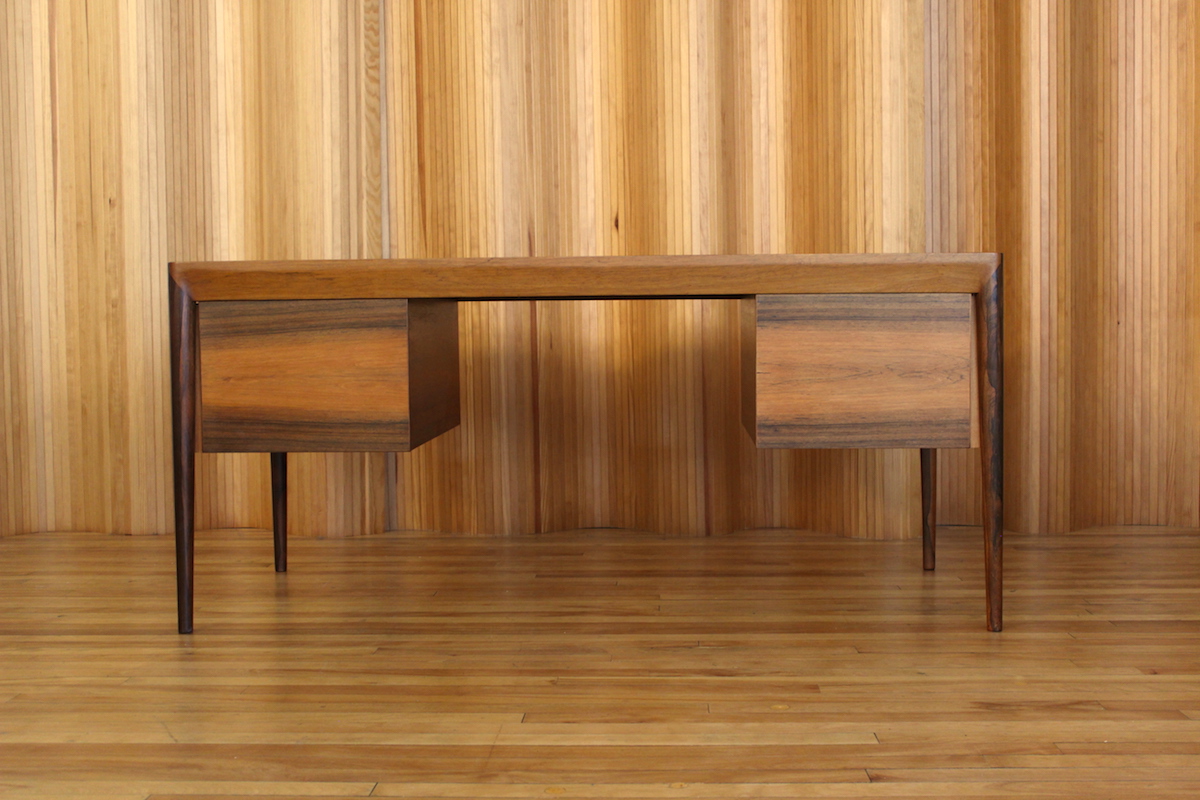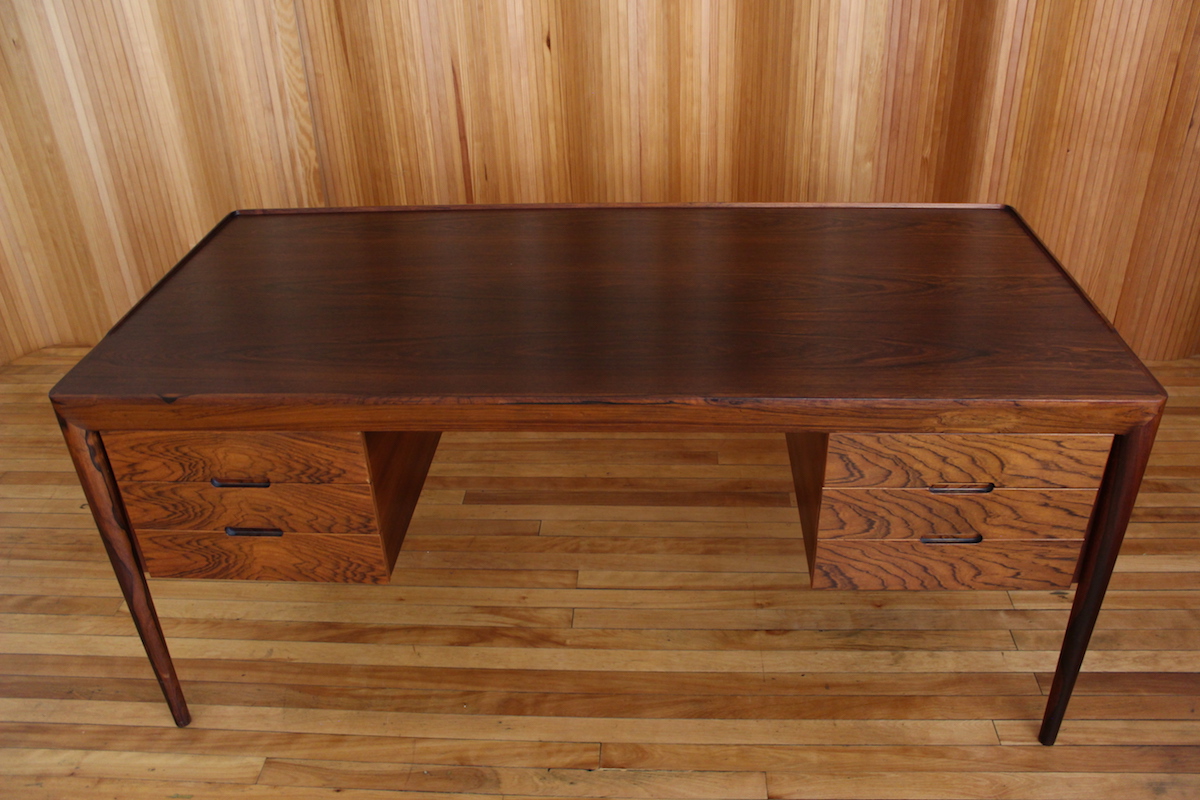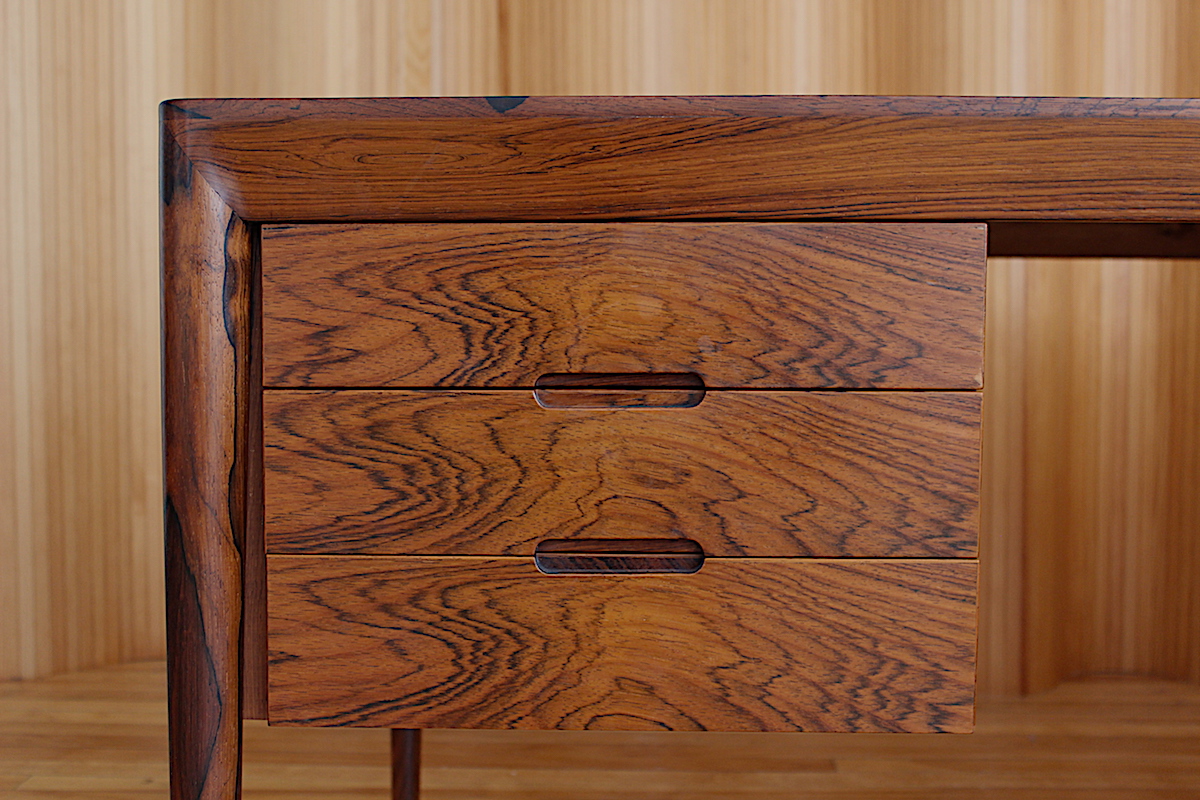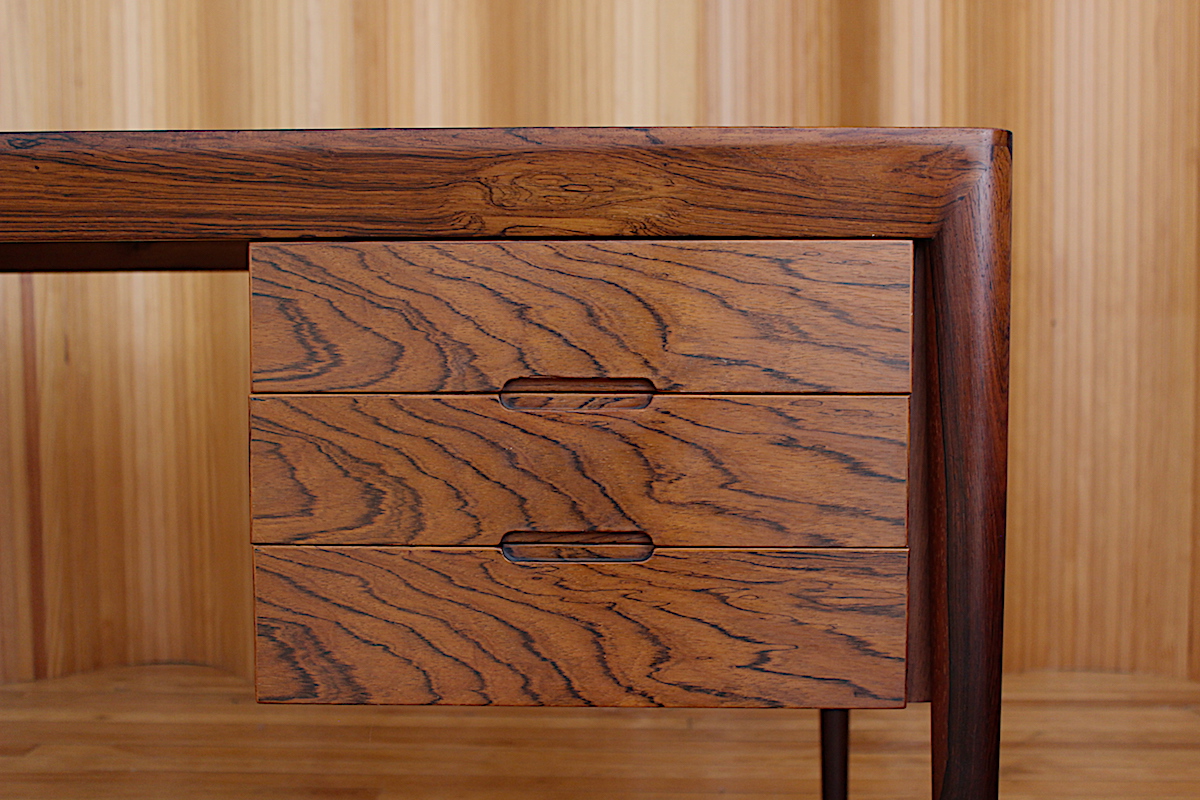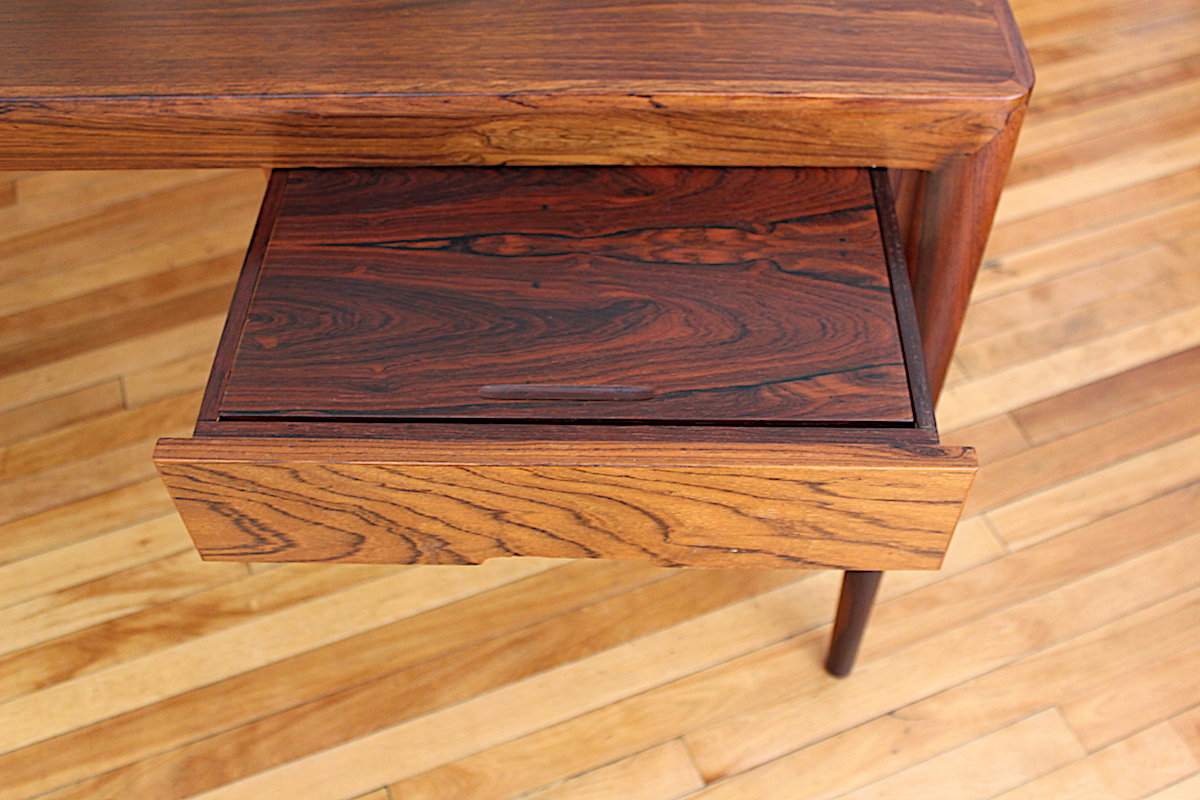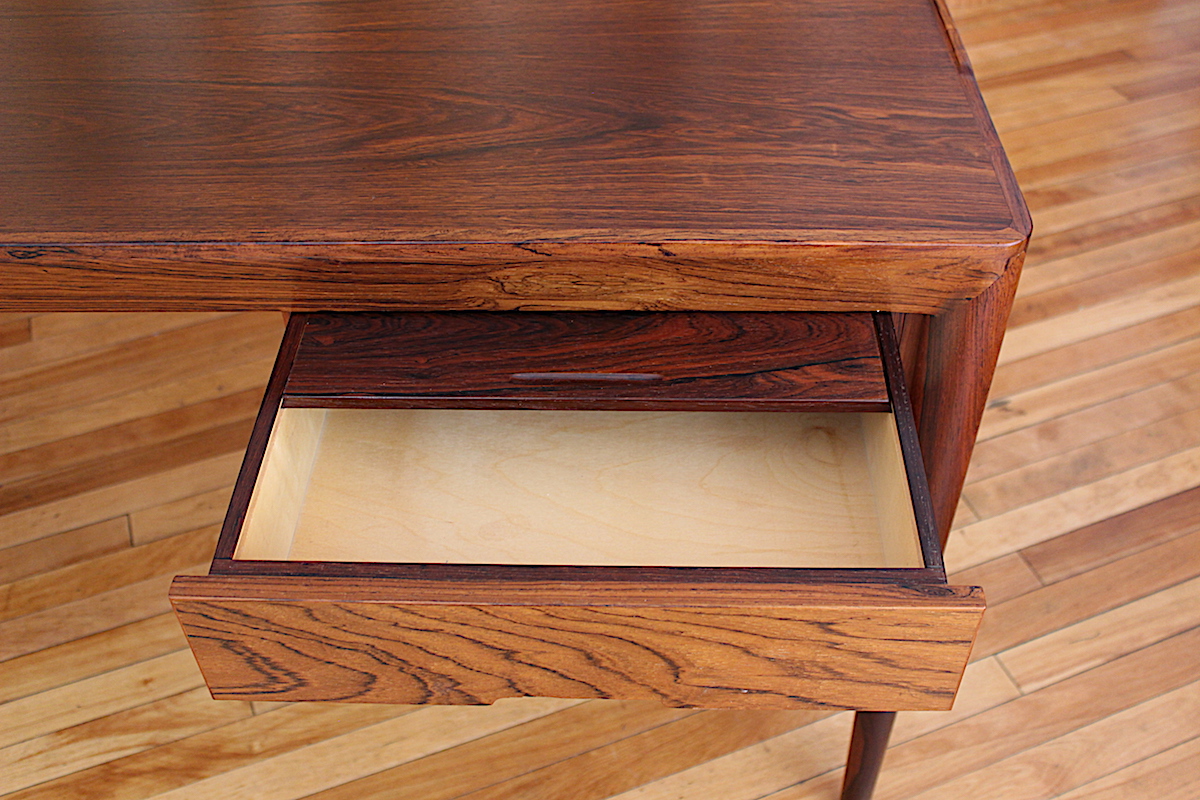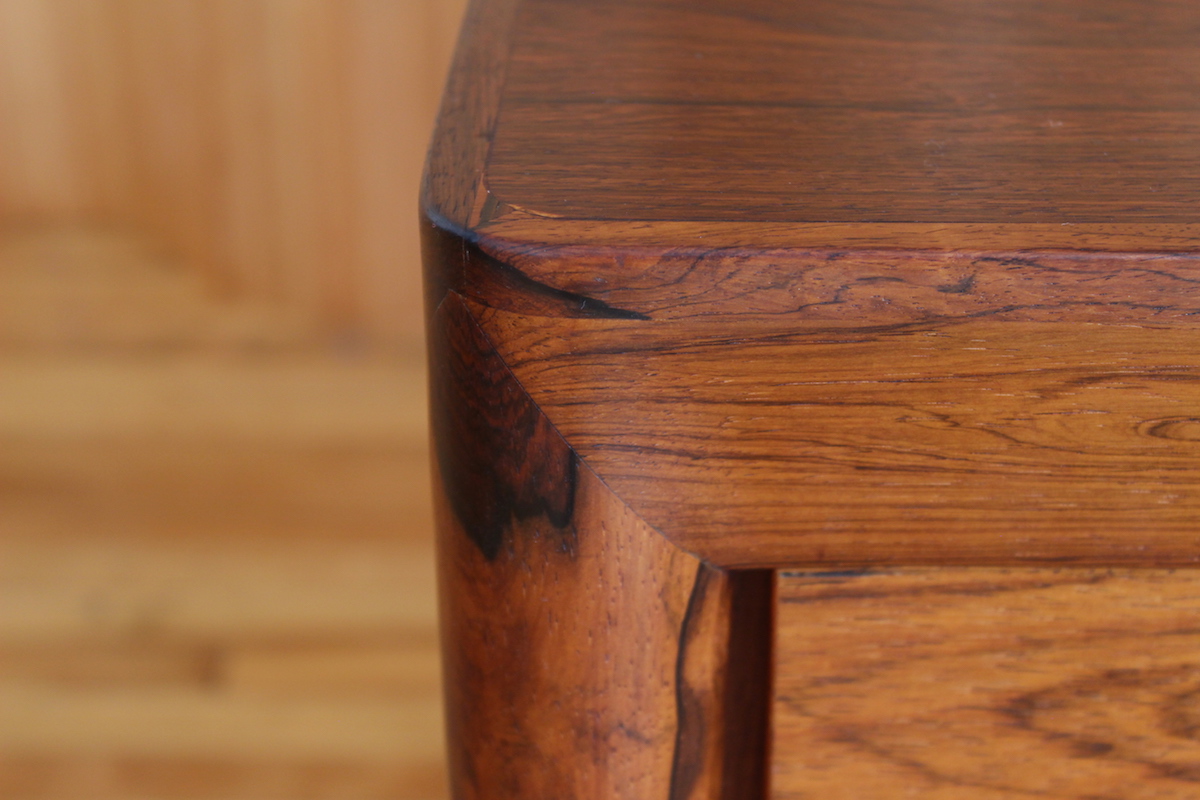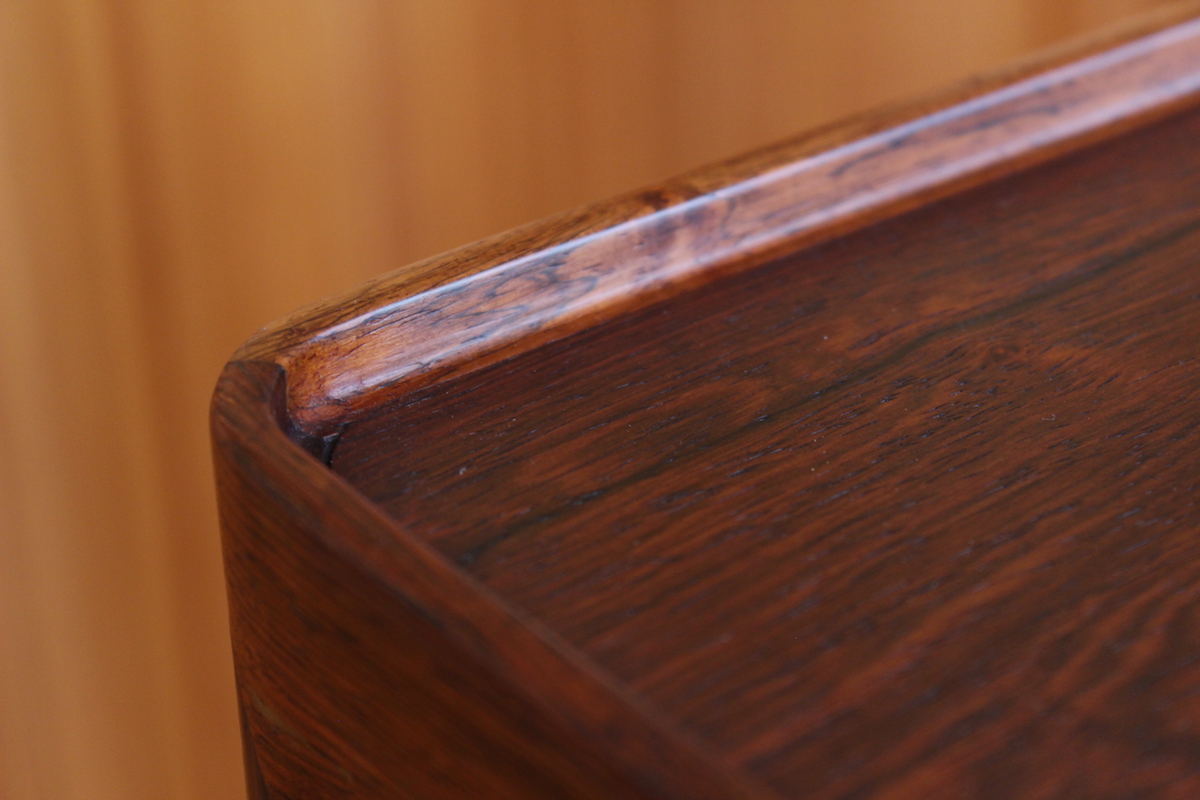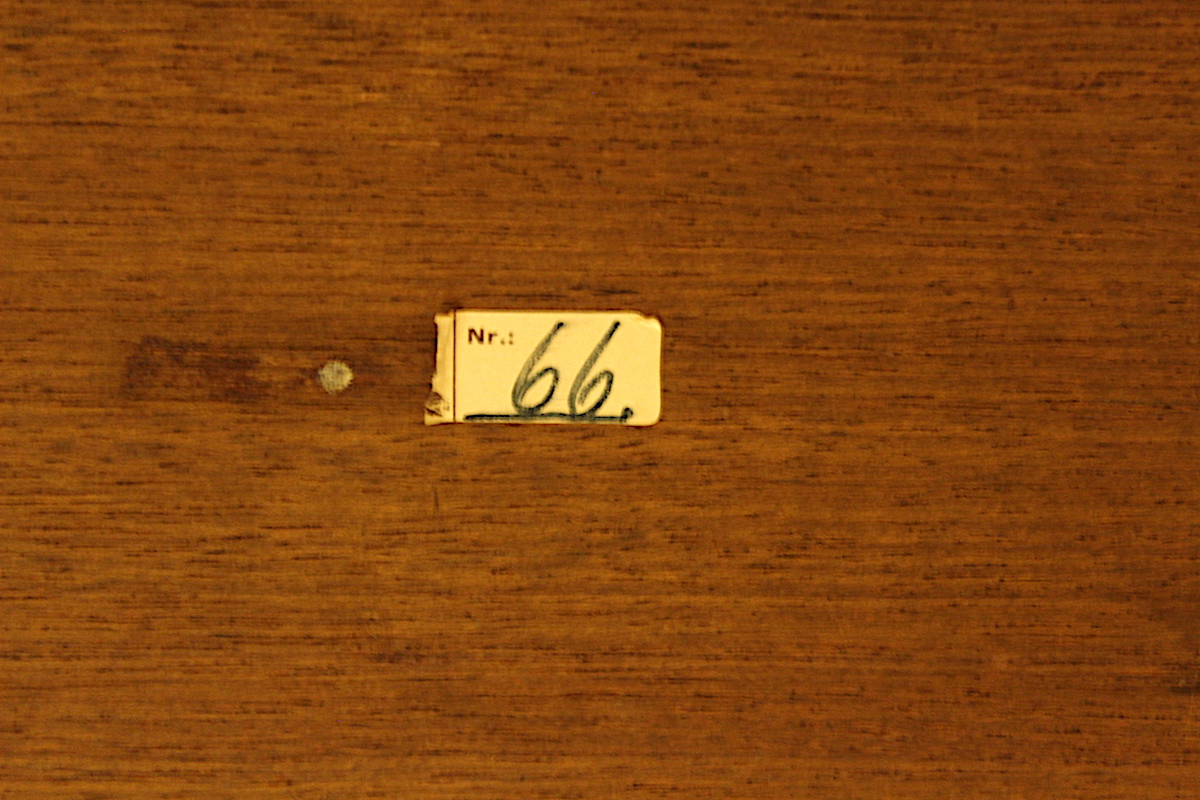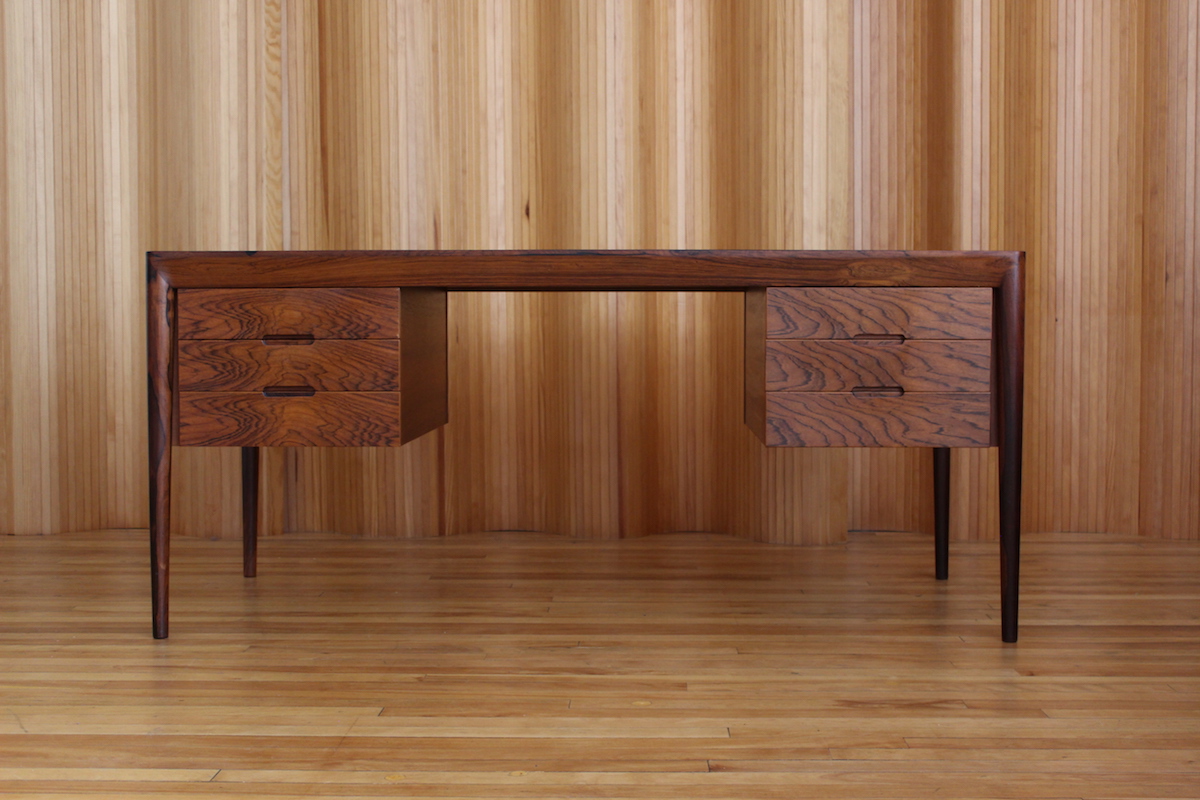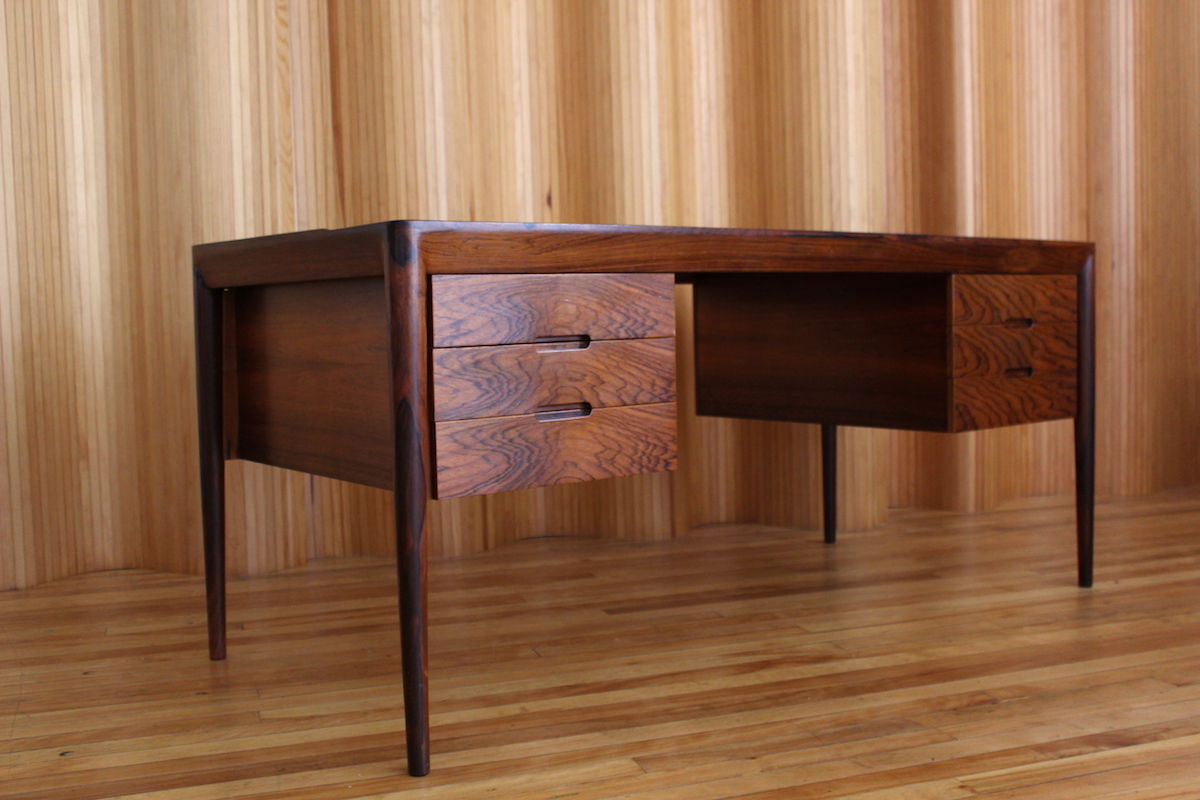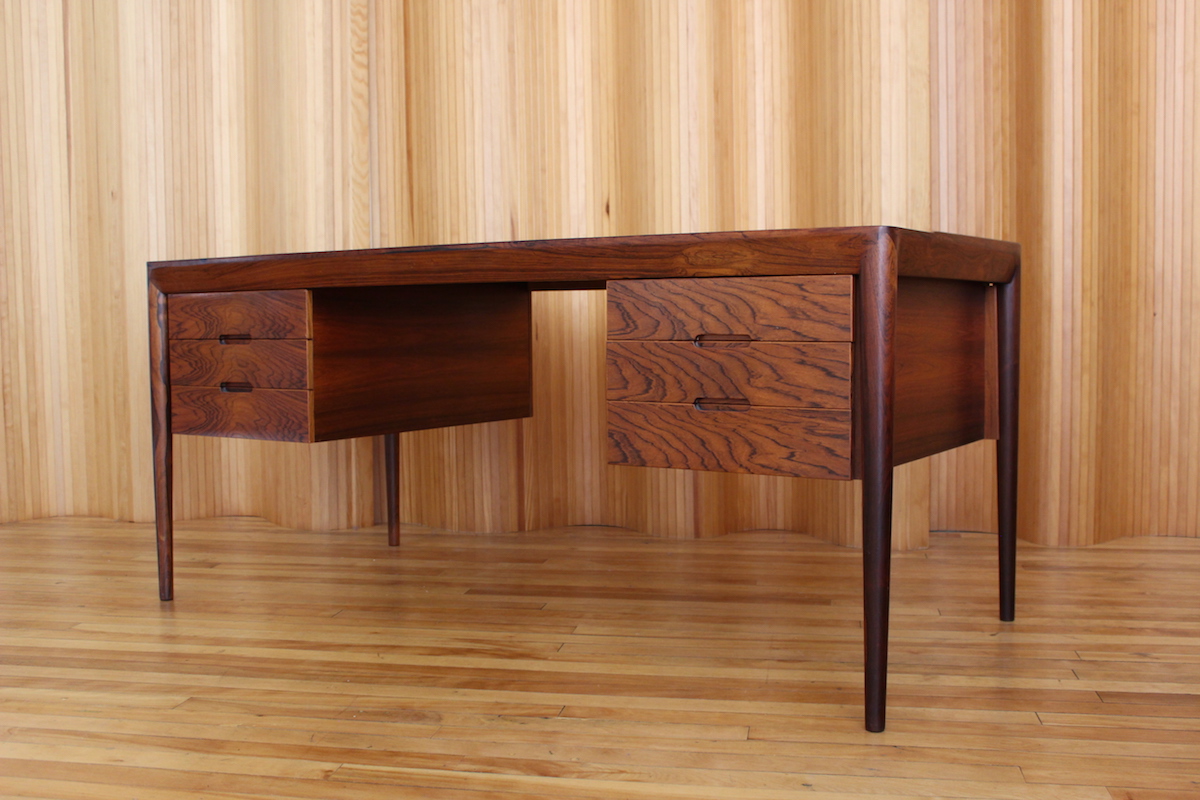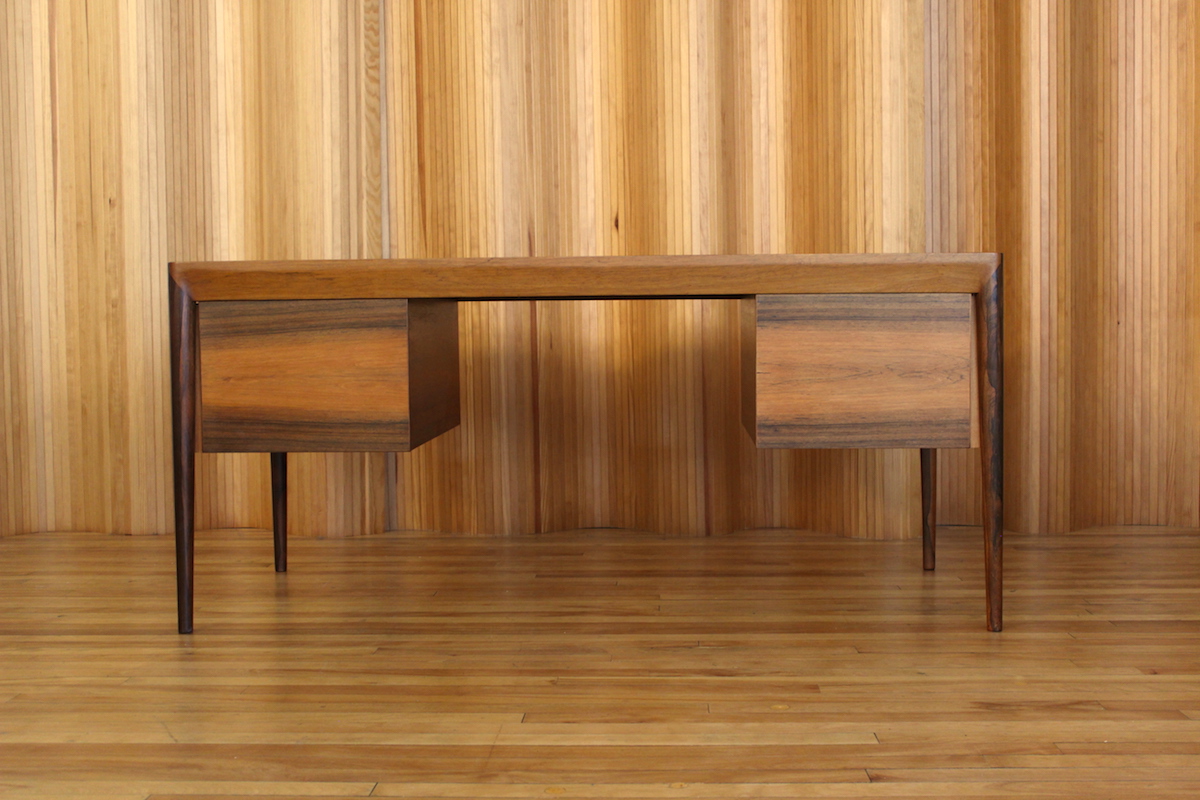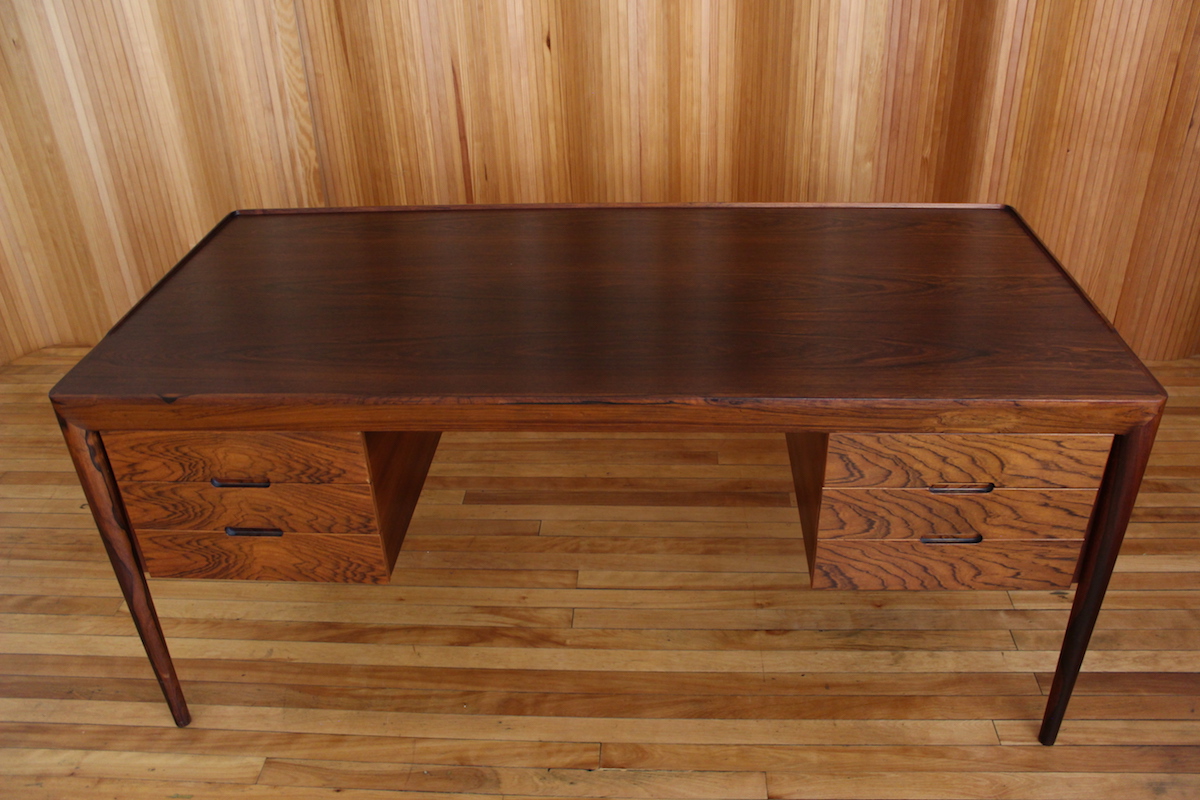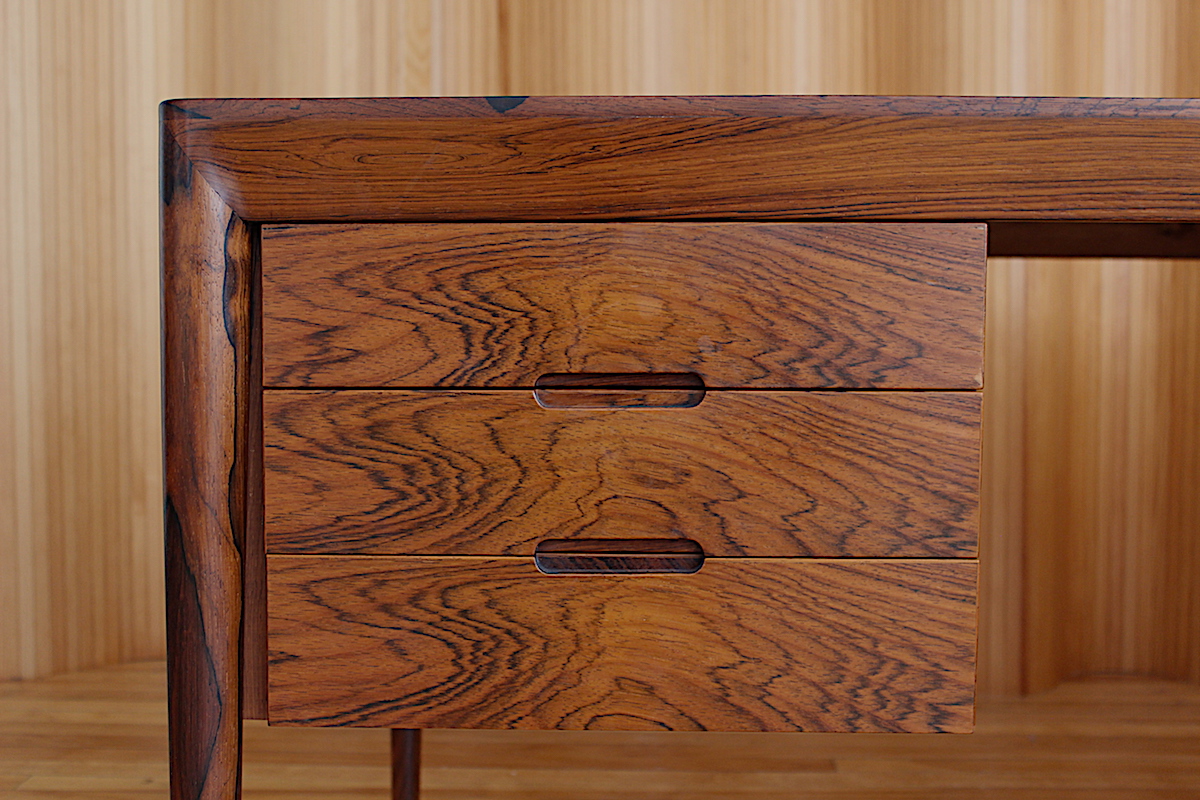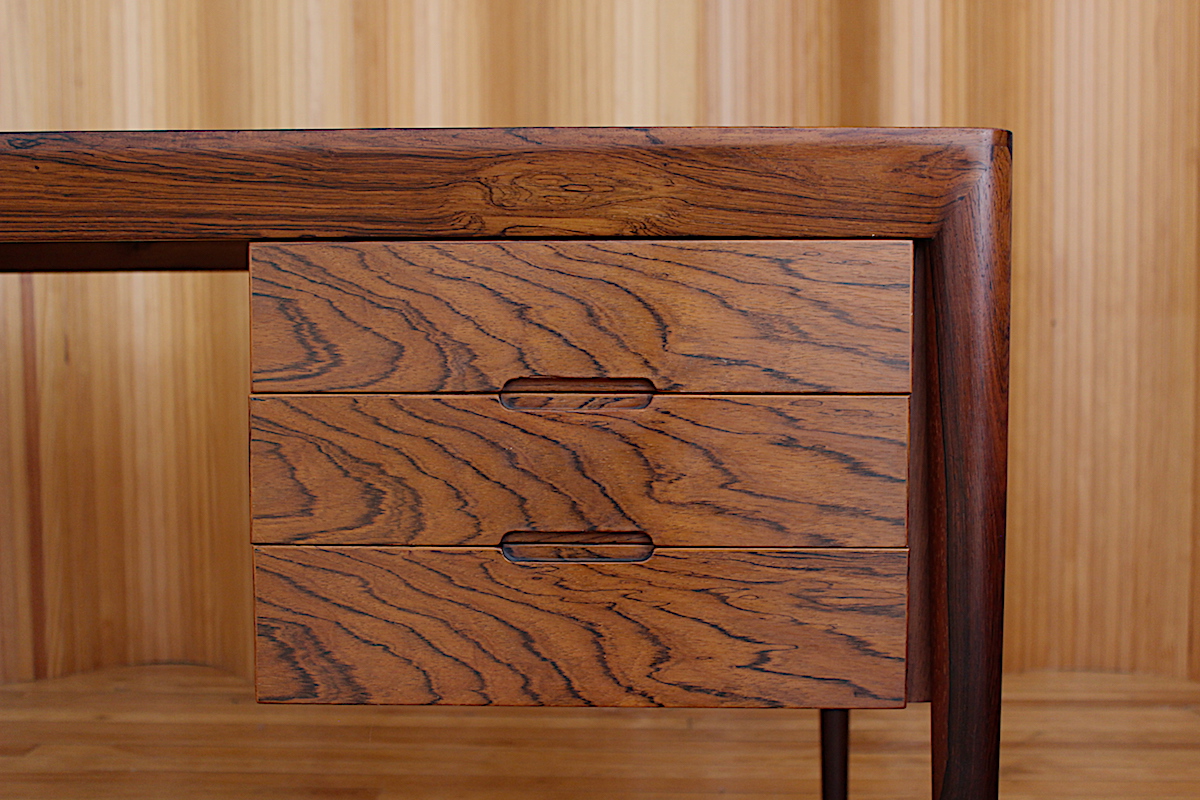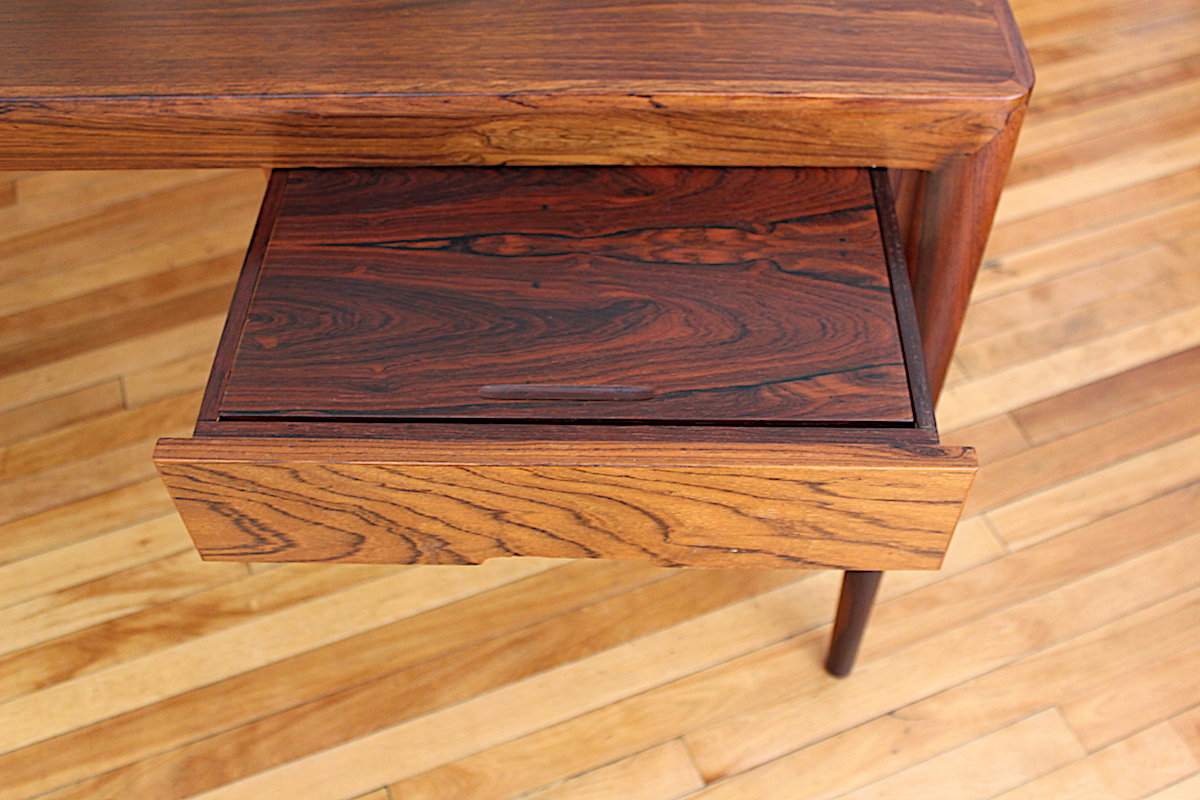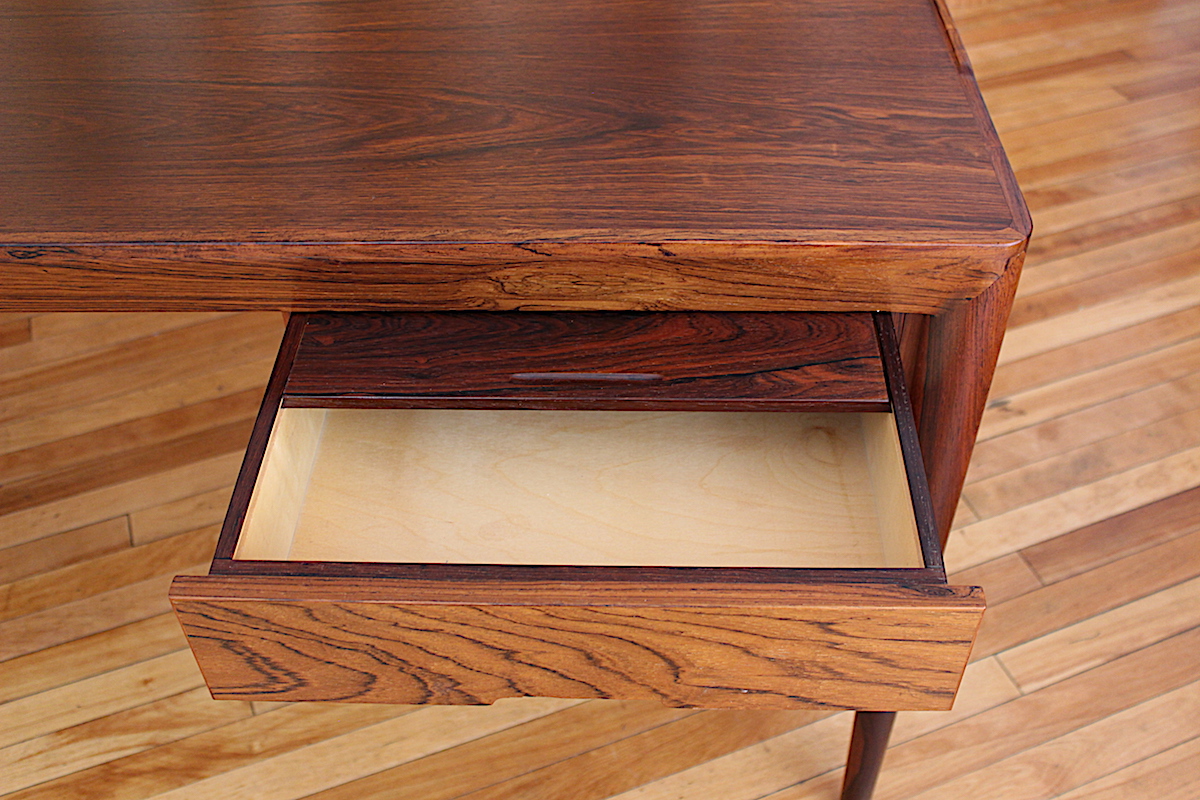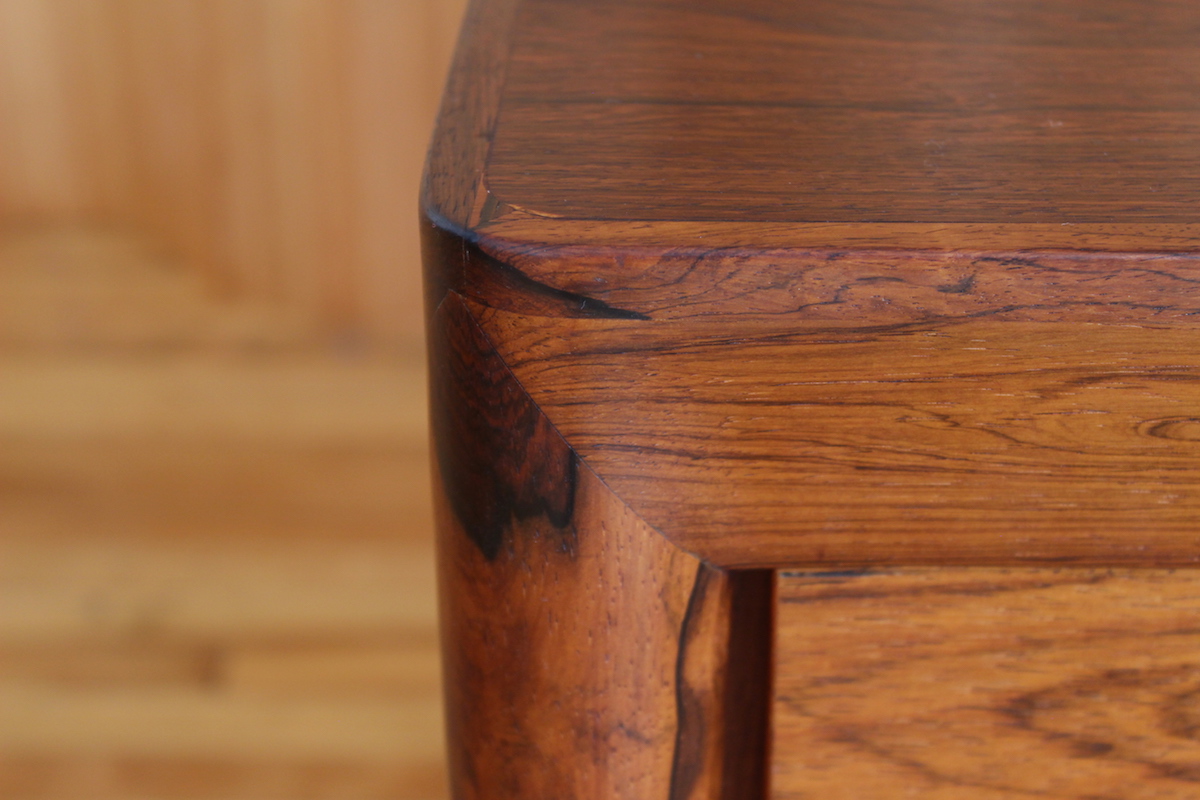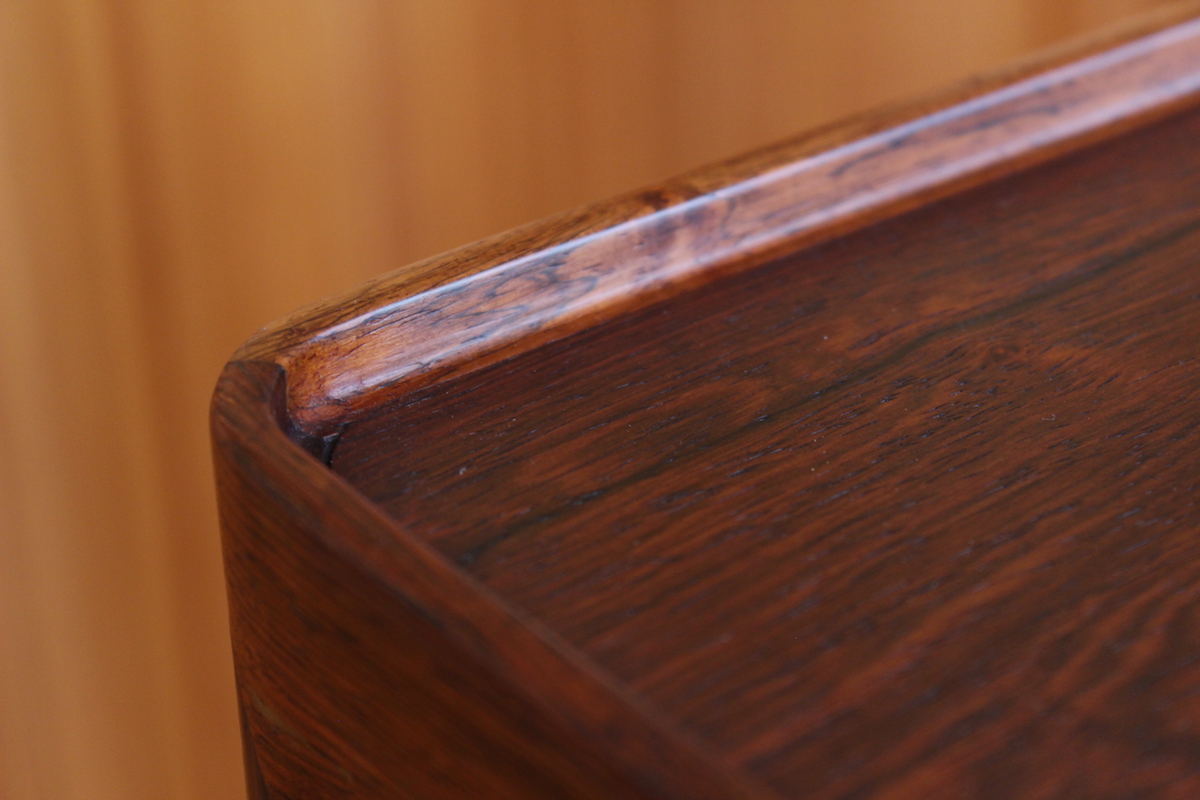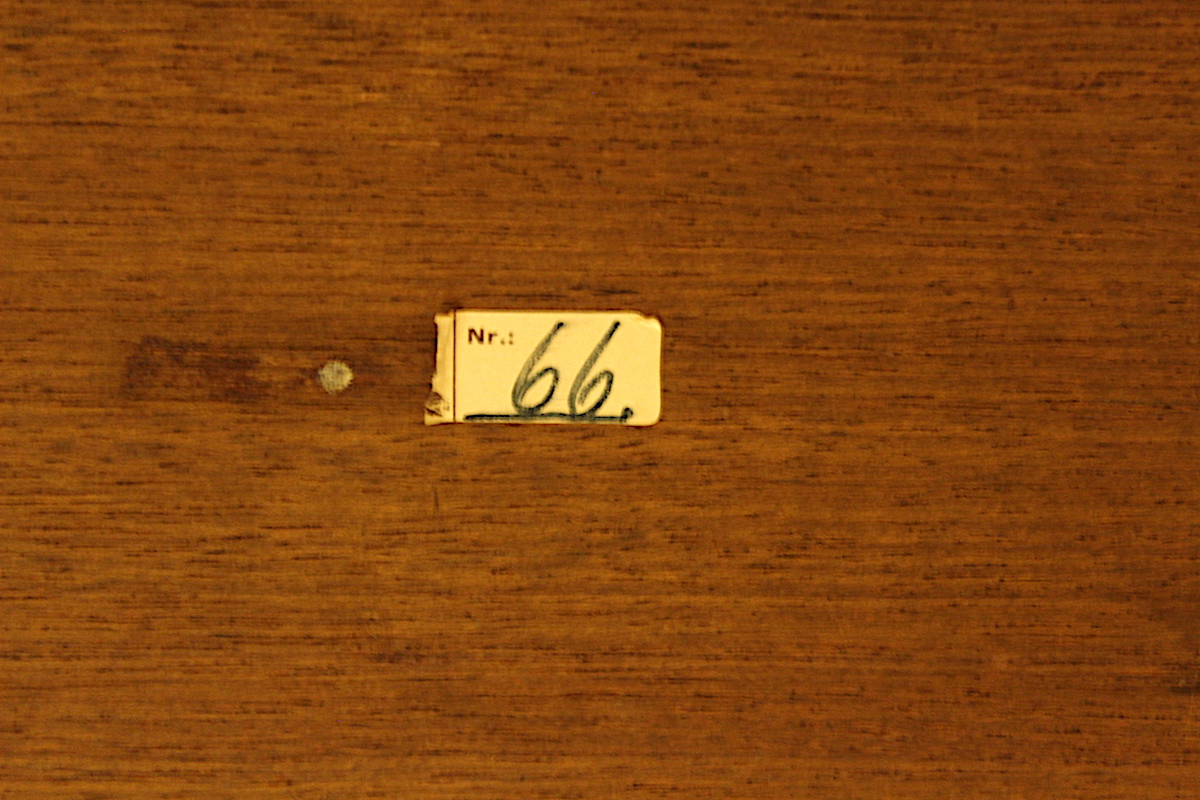 sold out
Erik Riisager Hansen rosewood desk - model 66 - Haslev, Denmark
Description: Stunning rosewood desk.
Designer: Erik Riisager Hansen
Manufacturer: Haslev, Denmark
Date: 1950s
Dimensions: Width 160cm: Depth: 66.5cm: Height 72cm. Width between drawers 75.5cm.
Condition: Excellent, vintage condition. The rosewood is a lovely rich colour with stunning grain pattern. Excellent quality and detailing. There is a slightly darker mark on the top where a desk blotter has sat over the years, which was very common - mentioned only for absolute accuracy and doesn't detract from the overall design.
A stunning example.